Winter Storm Gia Hampers Travel With Road Closures, Flight Delays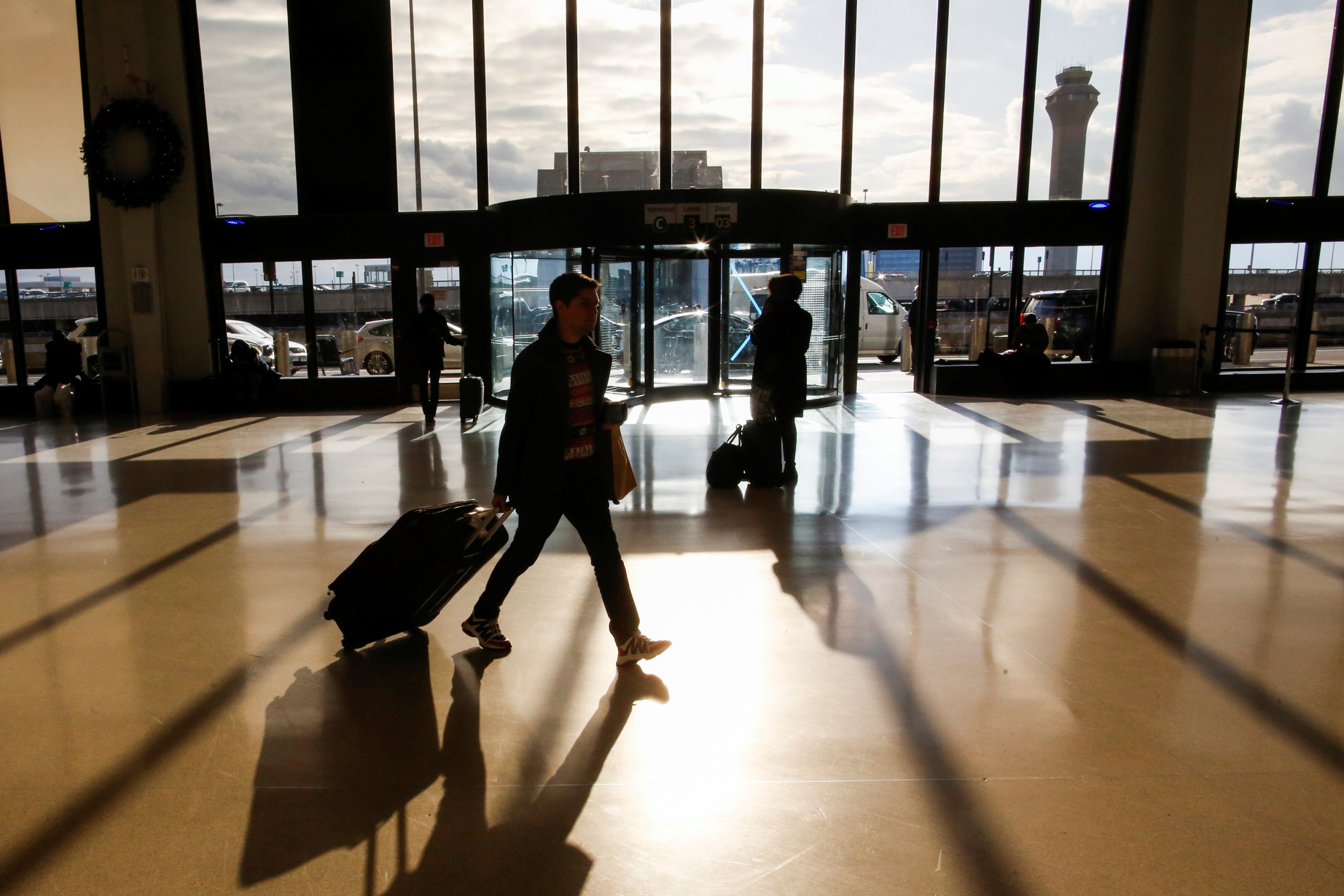 Winter Storm Gia is causing travel headaches from the Midwest to the Northeast U.S. this weekend, dumping snow and ice on roads and runways.
Gia walloped parts of the Midwest Friday and Saturday, causing nearly 500 car accidents in Missouri alone, according to Weather.com. The storm even caused an American Airlines flight to slide off of the runway at Missouri's Columbia Regional Airport Friday. Fortunately, no injuries were reported.
Plane tipped- wing almost hitting the ground. …I'm on exit row. Bus coming to get us. Stewardess just announced "congratulations on surviving your first plane crash." pic.twitter.com/56S0wuw5LW

According to flight-tracking website FlightAware.com, more than 3,300 flights within, into or out of the U.S. were delayed Saturday while 460-plus were canceled. A majority of those disruptions occurred at major Midwest airports, including Chicago's O'Hare and St. Louis Lambert.

As of 10 a.m. ET Sunday, more than 540 flights within, into or out of the U.S. have been canceled, with cancellations and delays stacking up at Reagan National, Washington Dulles and Baltimore-Washington, among other major airports across the Northeast.

Major airlines waived change fees in anticipation of Gia but the details vary from carrier to carrier so travelers are advised to check with their airline and confirm their flight status before arriving at the airport.

We have issued a travel waiver in advance of Winter Storm Gia. Please check your flight status on our mobile app or at https://t.co/7fA7qoLIsb before going to the airport. https://t.co/IF60HgPIKrpic.twitter.com/knZCtXf2hm

The storm is currently bearing down on the mid-Atlantic and expected to last through the weekend with flight delays and cancellations likely to linger into Monday as a result.

Source: Read Full Article