Carnival Corp. rings in new year and ambitious ad campaign
Carnival Cruise Line kicked off 2023 in a big way: live from Times Square.
Before millions of people watching on television, Carnival president Christine Duffy flipped the switch to light the New Year's Eve ball to ring in both 2023 and the line's new ad campaign, which was splashed on giant billboards nearby.
The "Choose Fun Together" campaign, targeted at families and friend groups, is a product of Carnival Corp.'s decision to beef up its advertising presence this year as part of its pandemic recovery strategy. 
The company plans to spend 30% more in advertising for its brands in Q1 than it did during the same period in 2019. This move follows a 20% increase in advertising spend in Q4 over 2019.
Carnival Corp. CEO Josh Weinstein said that while the company's brands and strengths in the market are solid, they need a voice to champion them to the public to fast-track their momentum.
"We are spending more, and we are very happy with the results," he told investors during a Q4 earnings call in late December, as the company said bookings last month measured above 2019 levels.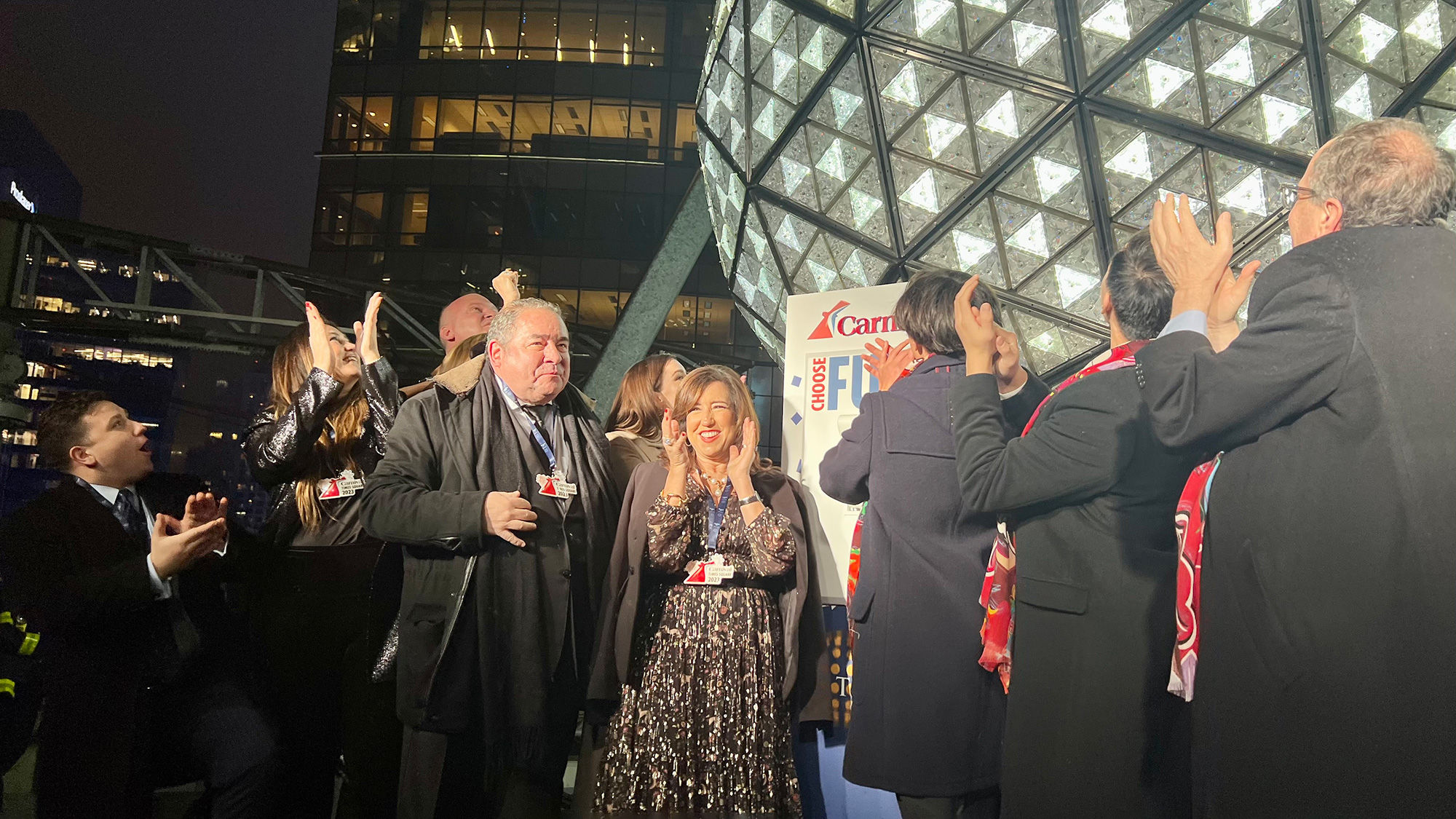 Carnival Corp. expects to keep the company's ad spend elevated this year, although the investment will be greatest during Q1 for Wave season and likely decline in Q3, said CFO David Bernstein.
Weinstein was optimistic that the additional spending would work as the company tries to close its gap in occupancy rates. Carnival Corp.'s ad spending went dormant during the first half of the pandemic as the company tried to minimize expenses. 
"The great thing about advertising is we can dial up, dial down across the board where it's working and where we don't think it's having as much of an impact," he said. "But right now, the activities that we're doing both in the mainstream media side and then the digital and performance marketing, it's really starting to hit our stride. So we're pretty pleased with the results."
Carnival Corp.'s occupancy gap went from 50 points in Q1 2022 to less than 20 points in Q4, when compared with 2019. Weinstein, who took the helm as CEO in August, wants to return occupancy to historical levels by the end of this year and also drive pricing. To do that, two of his goals are to attract new-to-cruise guests and take market share from land-based alternatives. 
"We've also significantly ramped up our advertising and sales support to drive future demand," he said. "Thanks to this and the hard work of our amazing trade partners, our percentage of first-time guests has continued to sequentially improve, closing the gap to 2019 levels."
Anthony Hamawy, president of Cruise.com, said increased cruise line advertising is a good idea going into 2023 as a tool for both filling ships and controlling prices.
"What you're seeing right now is cruise lines are spending the money to hold the price point," he said. 
Carnival Corp. is trying to return to 2019 occupancy levels and pay off debt it accumulated to weather the pandemic while having fewer destinations to sail to and a smaller passenger base. During the recent Q4 earnings call, Carnival Corp. said that the pace of recovery for brands that most heavily depend on guests from Australia, Asia and the Baltics — including Costa and Princess — are being dogged by China's continued closure and the war in Ukraine. The increased ad spend will help Princess focus more on sourcing from North America. 
Source: Read Full Article