Familiar comforts on Azamara Journey sailing
Following Royal Caribbean's 2021 sale of Azamara to the private equity firm Sycamore Partners, some advisors and past passengers have wondered what this might mean for the small line's independent spirit. As someone who has sailed with the line myself, it occurred to me, too, that the things I loved most about Azamara might change. Thankfully, a recent cruise aboard the Azamara Journey on a Canary Islands itinerary put those worries to rest.
The new owners have been loud and clear: There are no plans to change the brand. In fact, they want to grow the fleet and expand its destinations, bringing Azamara to more people and places.
On the Azamara Journey, everything seemed just as I remembered from my last trip with the line, which was aboard the Azamara Pursuit in South America in 2019; that ship had undergone a refurbishment similar to the Journey. Where the casino once was, there was a new lounge with plentiful seating, a library of travel books and a bar with live music. 
While my cabin was not one of the newly transformed accommodations, the work is ongoing aboard the Azamara Journey and the new Azamara Onward (set to debut in April) to create more Ocean View staterooms. I would welcome the change to bring a brighter and more open look to Azamara's staterooms, which are more traditional in decor. Around the Canaries, I made ample use of my furnished balcony to take in views of the volcanic islands' craggy cliffs.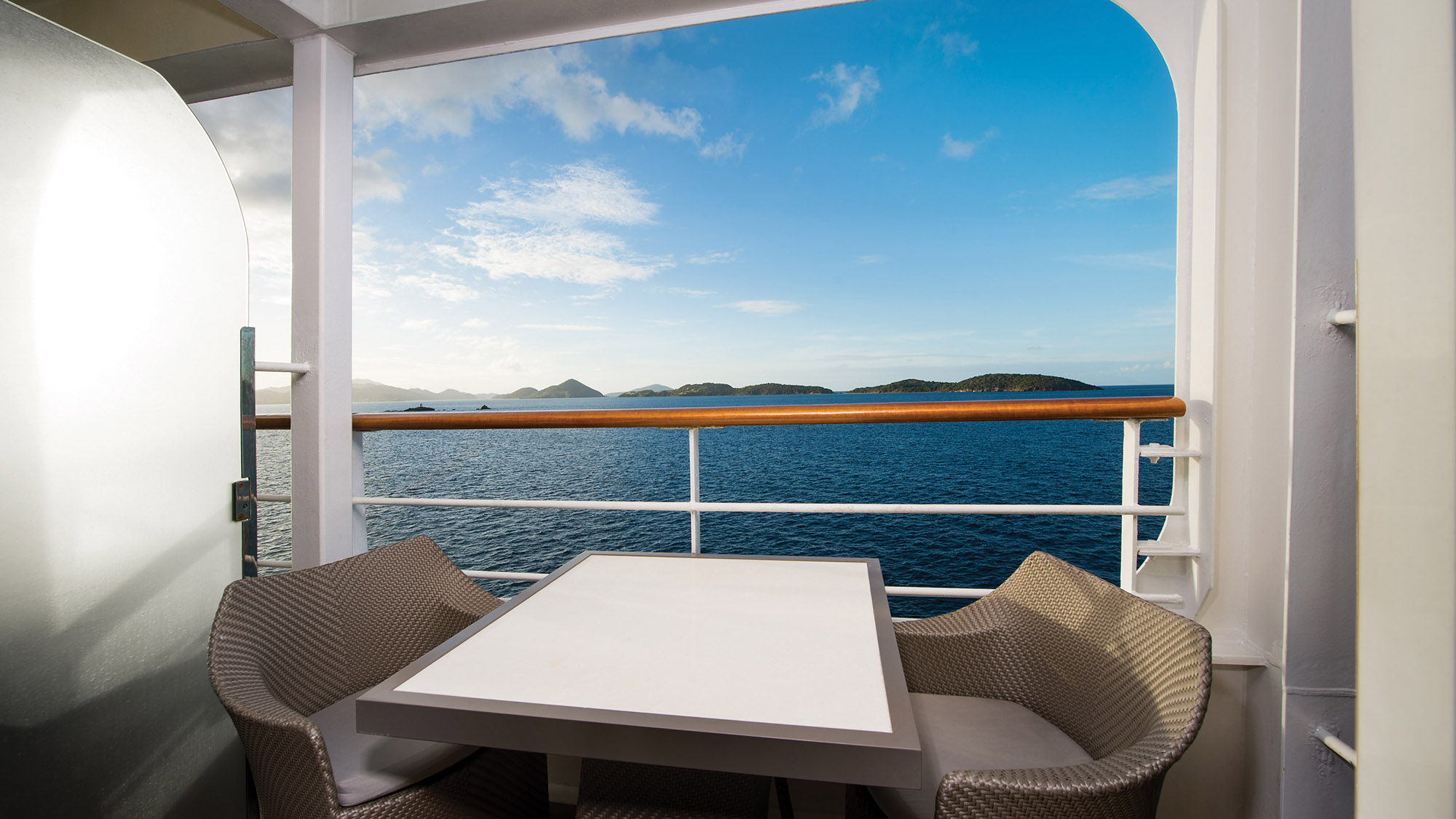 I recognized the sustainability "Save the Waves" signage and ecofriendly toiletries in the bathrooms from my last sailing.
Because of Covid, one of the Azamara experiences I enjoyed most back in 2019 has changed. Traditionally, AzAmazing Evenings are a complimentary and impressive experience at a notable destination landmark on one night of its sailings. Don't worry, these are coming back; but for now, they have been altered to an onboard event with local entertainers. 
That didn't affect the quality and quantity of the rest of the onboard entertainment, which included evening entertainers as well as shows from the onboard cast. I appreciated the variety of music that spanned all interests. Azamara's poolside White Night Party, with its decadent buffet, was as impressive as before, and entertainers made regular appearances at the pool on many days.
I really appreciated the tapas selection available as an appetizer in the lounge, where live music serenades guests enjoying pre-dinner cocktails. Another favorite spot of mine was the library lounge overlooking the pool, which is a quiet place to work or read. Look closely: The daily crossword puzzles are still there for the taking in the corner.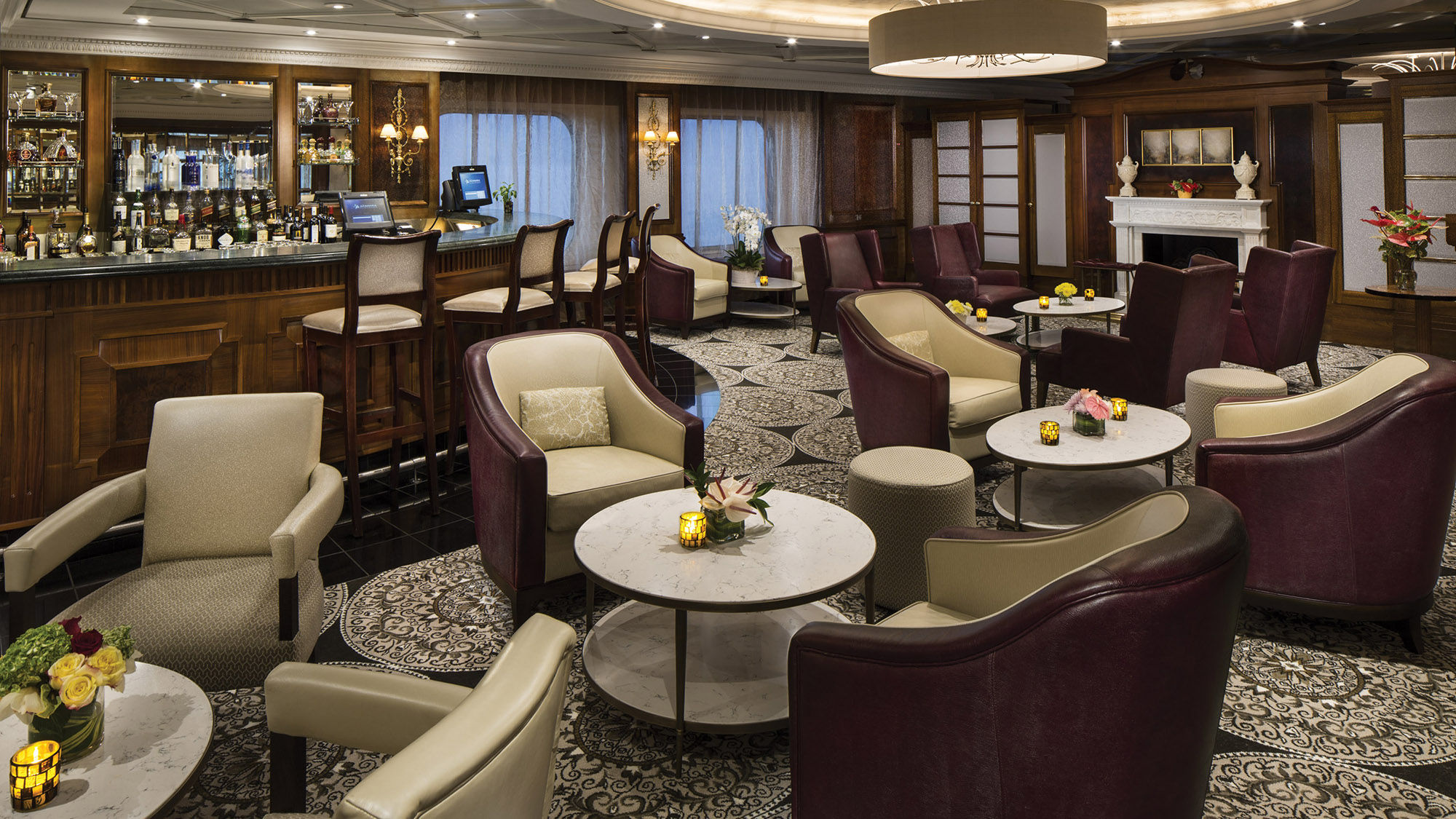 I am also a huge fan of Azamara's all-inclusive approach with bottled water stocked in the cabin. I chose some of the more active offshore activities, so not feeling penny-pinched for water as you disembark is always a plus.
Complimentary house wines (two white and two red options, which change daily) and beer are another favorite. These, like the included gratuities and self-service laundry, remain in place, too.
There are some minor adjustments though, adding new elements to the offering. To continue the focus on highlighting different destinations, Azamara has redesigned the evening menus in some restaurants to focus on international themes, with food from the British Isles, India, Italy and Mexico proving especially tasty.
During my sailing, I learned that the Indian night is among the most popular (and given how absolutely delicious the food was, it was easy to see why). Guests hoping to get a seat near a window should arrive early. I am a big fan of Indian food, and so I was happy to learn that there is always an Indian vegetarian curry available on the buffet menu each day, too.
Over time, the staff starts to remember guest names and preferences, which is a hallmark of a smaller ship.
Retail shops onboard will see more destination-focused items as part of a new partnership with Starboard Cruise Services, an LVMH company. (I didn't notice much local influence in the shops on my sailing, however.)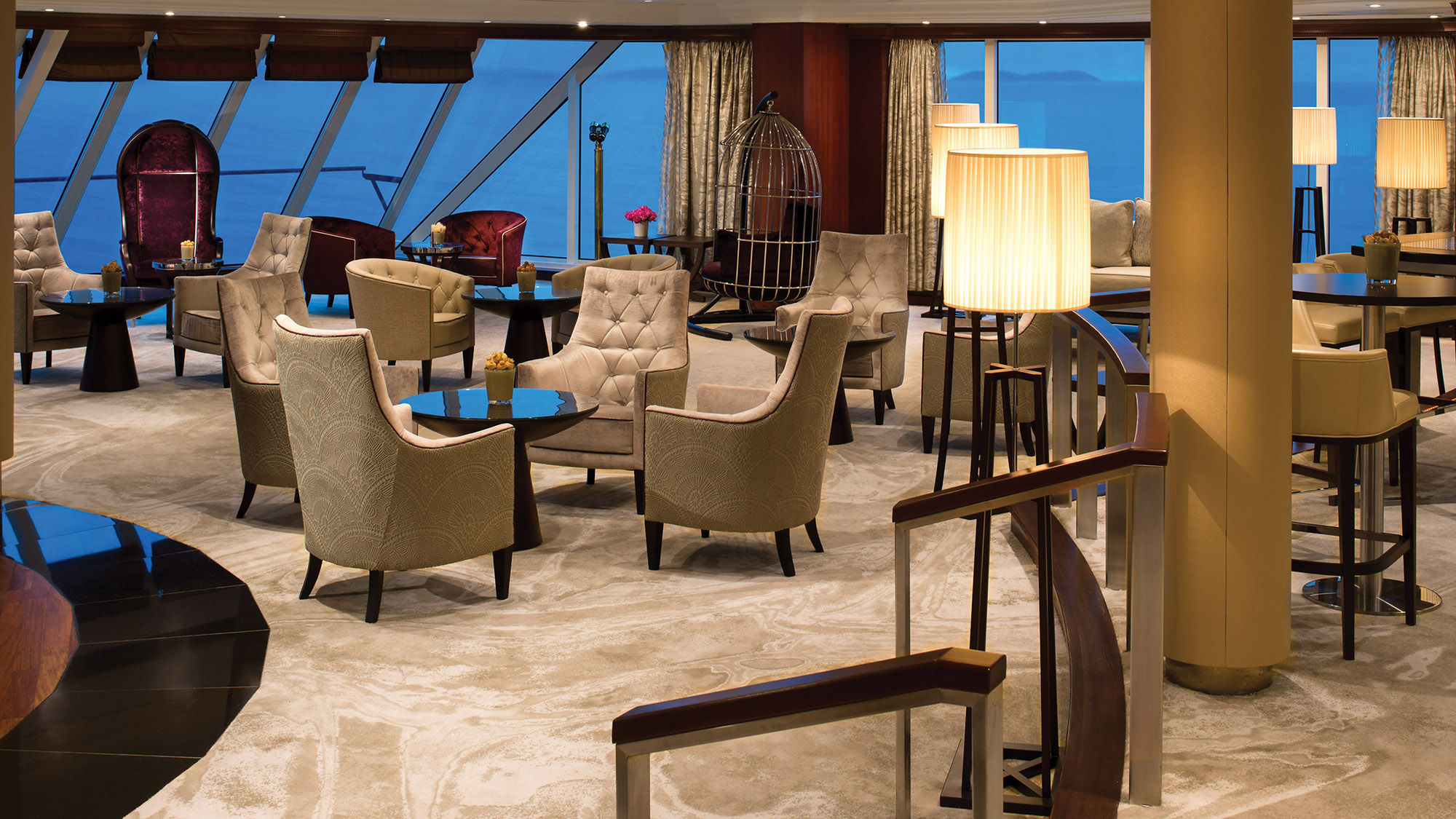 Travel advisors may be happy to know that Azamara has introduced an early-booking bonus. Providing more value to those who reserve a cruise early was something the company said was often requested from travel partners and passengers alike. Another plus: There are no changes planned to the competitive commissions Azamara pays advisors.
Members of Azamara Circle, the line's loyalty program, can still keep their points and continue to enjoy reciprocity with Celebrity's Captain's Club and Royal Caribbean's Crown & Anchor Society programs. For now, passengers can also earn points cumulatively in both programs, although this will eventually change.
As Azamara has proven, bigger is not always better, and fans of the brand will find a lot to celebrate under the new ownership. Carol Cabezas, president of Azamara, sums it up best when she says, "The team behind Azamara is not changing, and our guest experience will look the same."
She's right, as I discovered on my sailing that Azamara hasn't lost its mojo. In fact, it's about to pick up steam. 
Source: Read Full Article