First Call: Rotterdam blends new touches, nods to past
ONBOARD THE ROTTERDAM — By the second morning of the five-day, inaugural Bahamas cruise aboard Holland America Line's (HAL) new Rotterdam, I'd settled into what would become a daily routine: perched in my spot overlooking the sea, with my laptop and a cappuccino, in the ship's Explorations Cafe.
Fresh off its maiden crossing from Europe to Florida, the glistening flagship is the seventh vessel in the 148-year-old company's history to bear the Rotterdam name. Around the corner from where I usually sit, there are lifelike paintings by the Bermuda-based painter Stephen Card of the first three Rotterdams and steps away, a huge model and another Card painting of the fifth Rotterdam, which is now preserved as a floating hotel in its namesake port.
Thirty years ago, I boarded that Rotterdam for a two-week Christmas cruise. Nicknamed "The Grand Dame," the spotless ocean liner was a time capsule of wood-paneled, art-infused mid-20th-century elegance. To its loyal repeaters, proper cruising was all about cushioned deck chairs on teak-lined promenades, high tea in the Smoking Room, singers like Shirley Jones and Rosemary Clooney in the Theater, bejeweled ladies in gowns, men in tuxes and gala midnight buffets with handcarved ice sculptures.
Times change, and to stay relevant in terms of hardware, so have ships called Rotterdam. The third and final ship in the line's Pinnacle Class, which also includes the 2016-built Koningsdam and the 2018-built Nieuw Statendam, this ship was originally to have been called the Ryndam. When the sixth, 1997-built Rotterdam was sold to U.K.-based Fred. Olsen Cruises in 2020, the newbuild's name was changed during construction.
"Tradition matters, and we wanted to keep the Rotterdam name in the fleet," said Holland America Line president Gus Antorcha prior to the ship's Nov. 5 departure from Port Everglades. "It was a no-brainer."
Related: Holland America Line continues Dutch royal godmother tradition
According to Antorcha, the new Rotterdam is "almost identical" to its Pinnacle Class sisters, "with some lighter color schemes and a few minor tweaks, such as improvements to the shelving in stateroom bathrooms, lighting and storage spaces."
First Call: Holland America Line's Rotterdam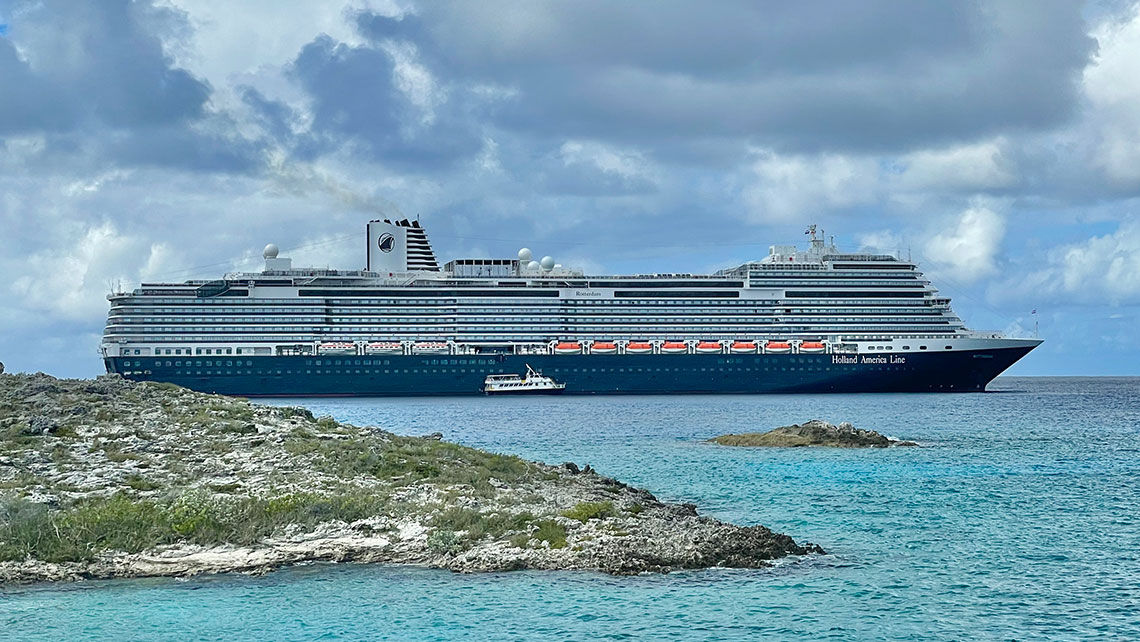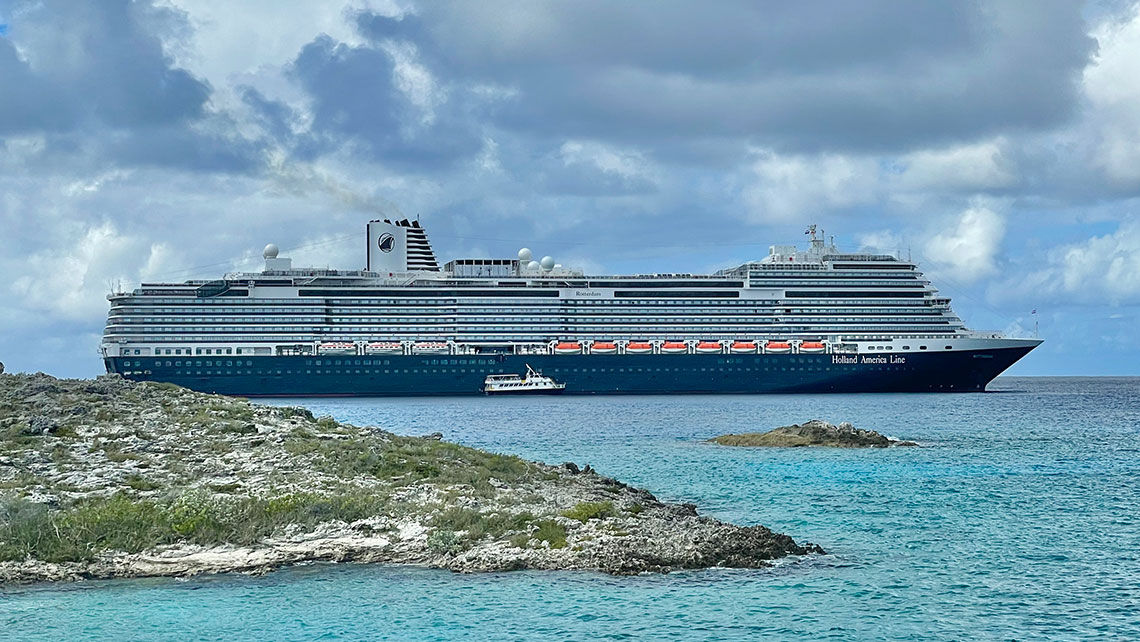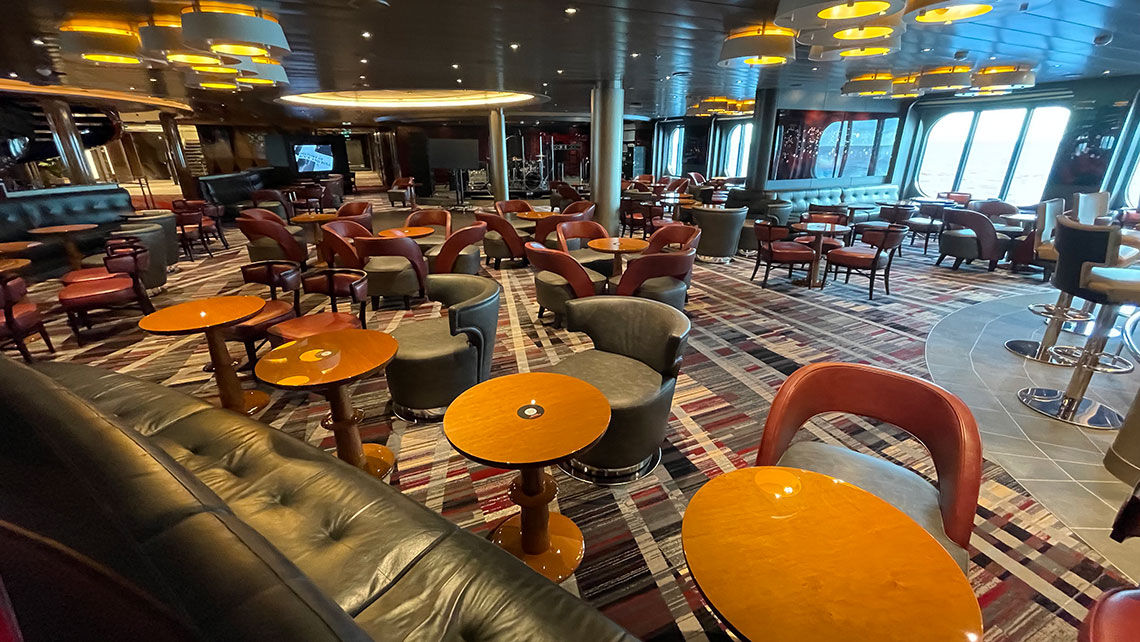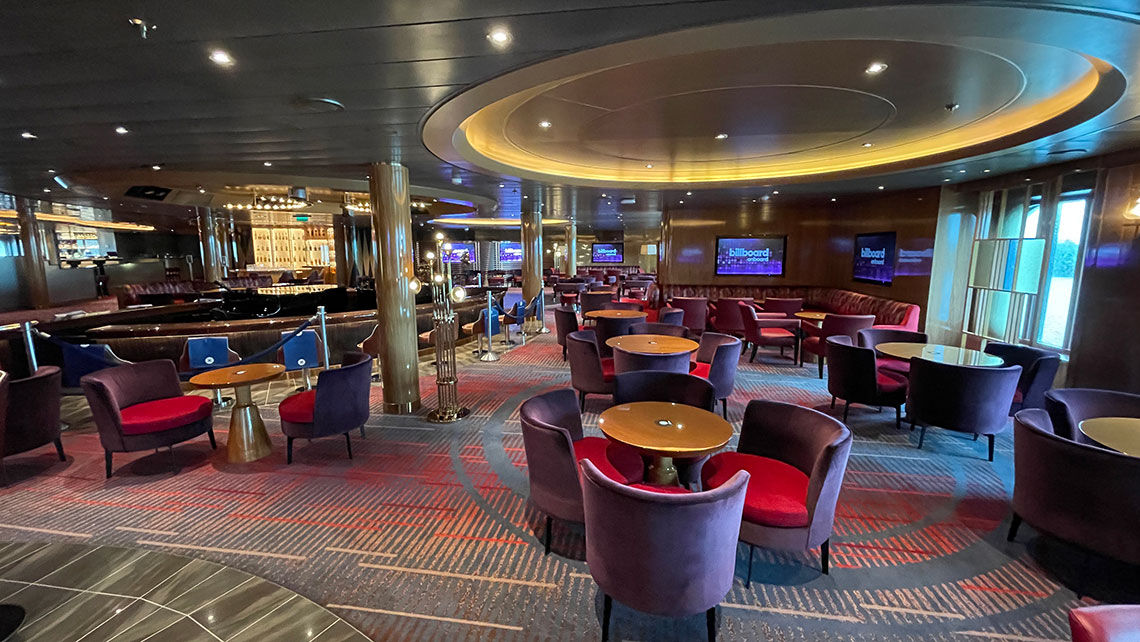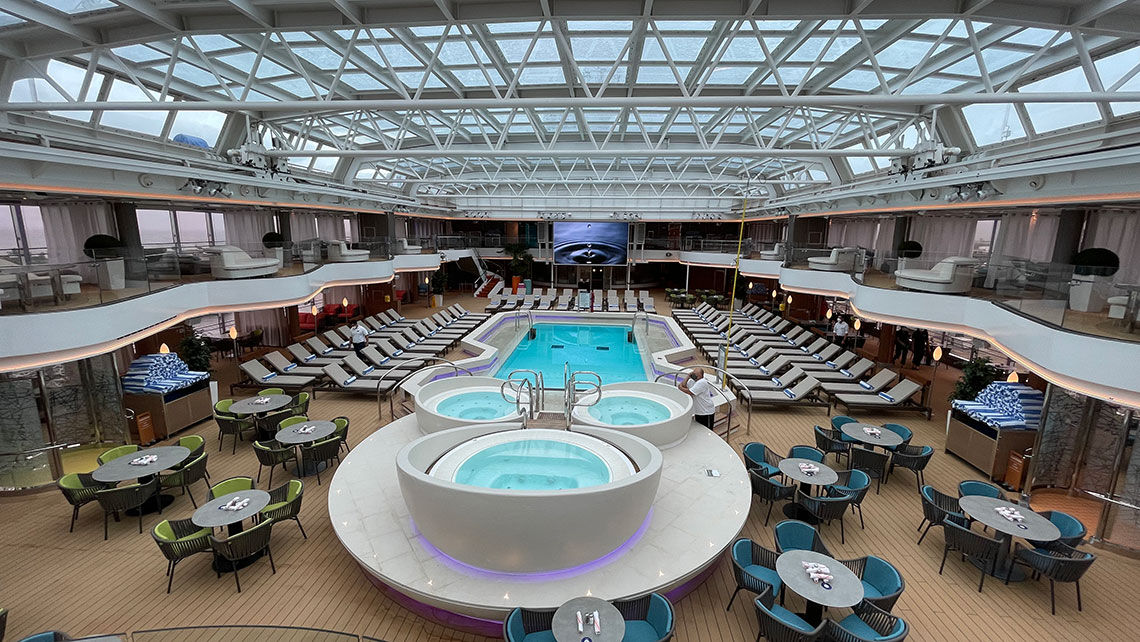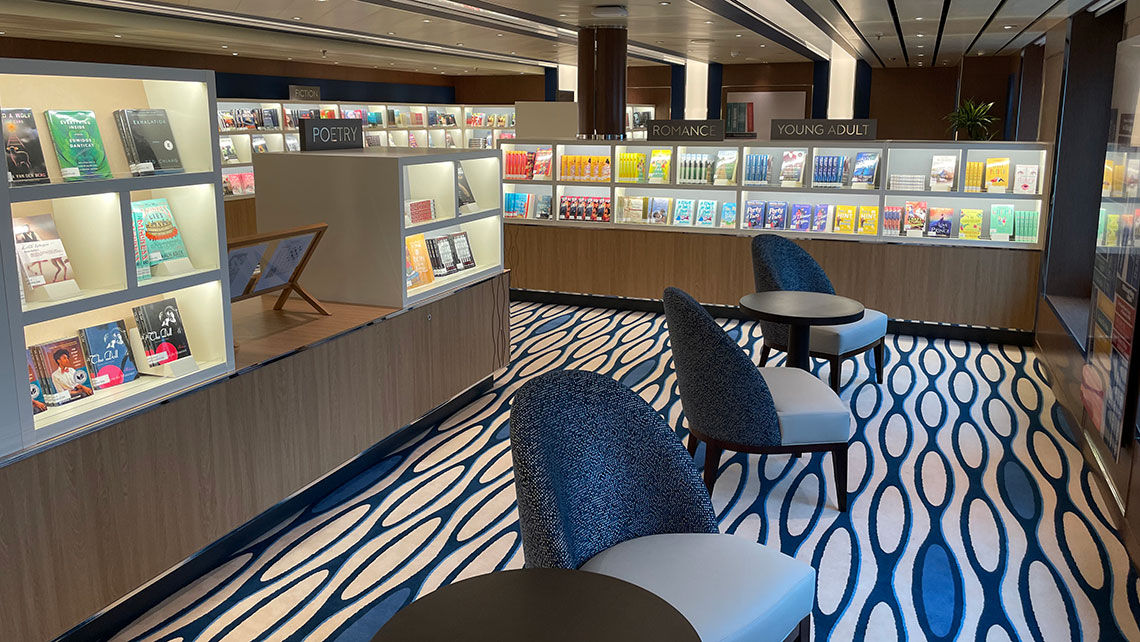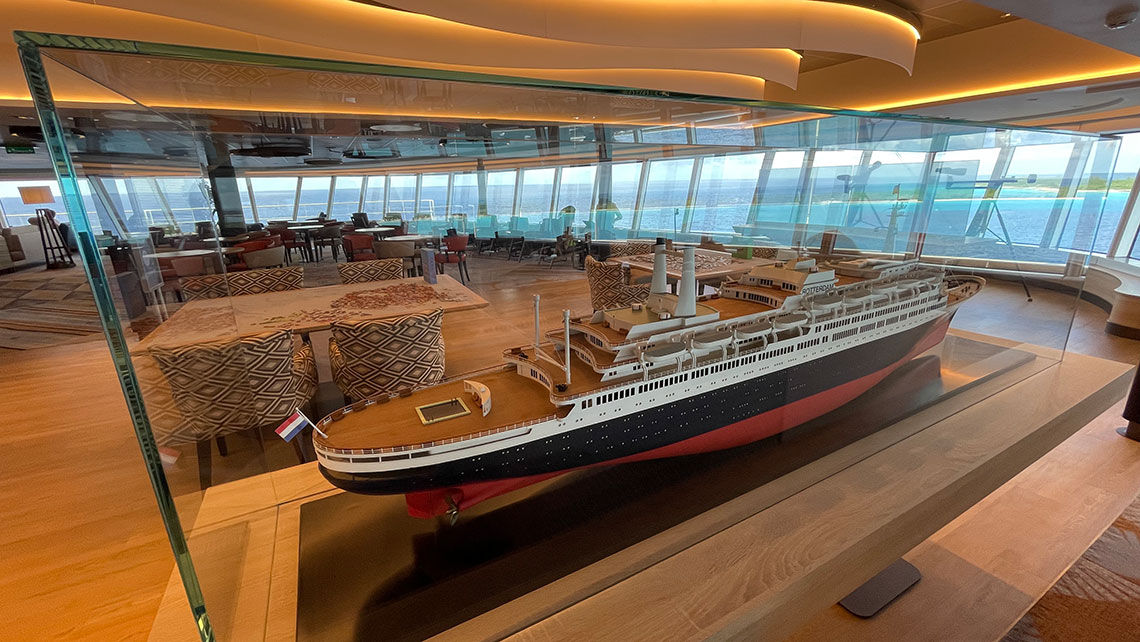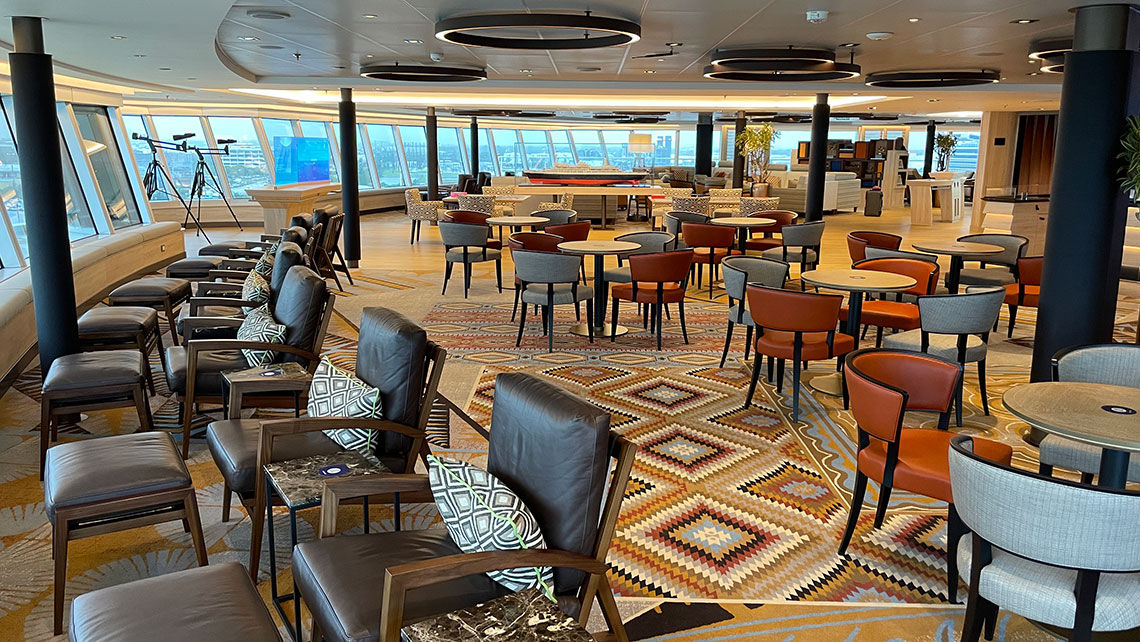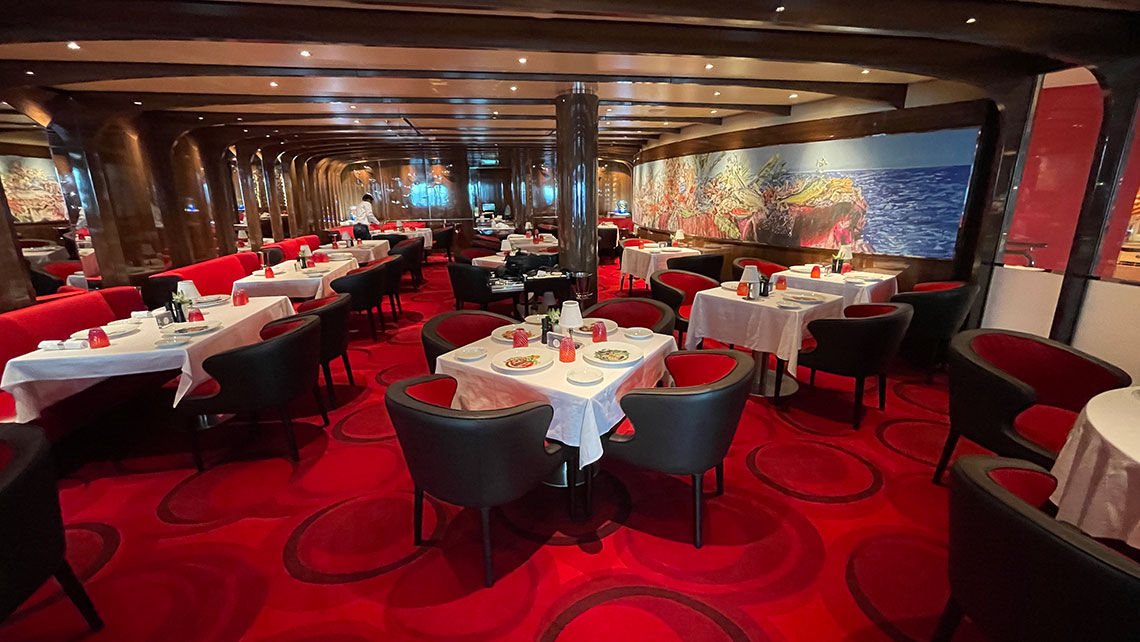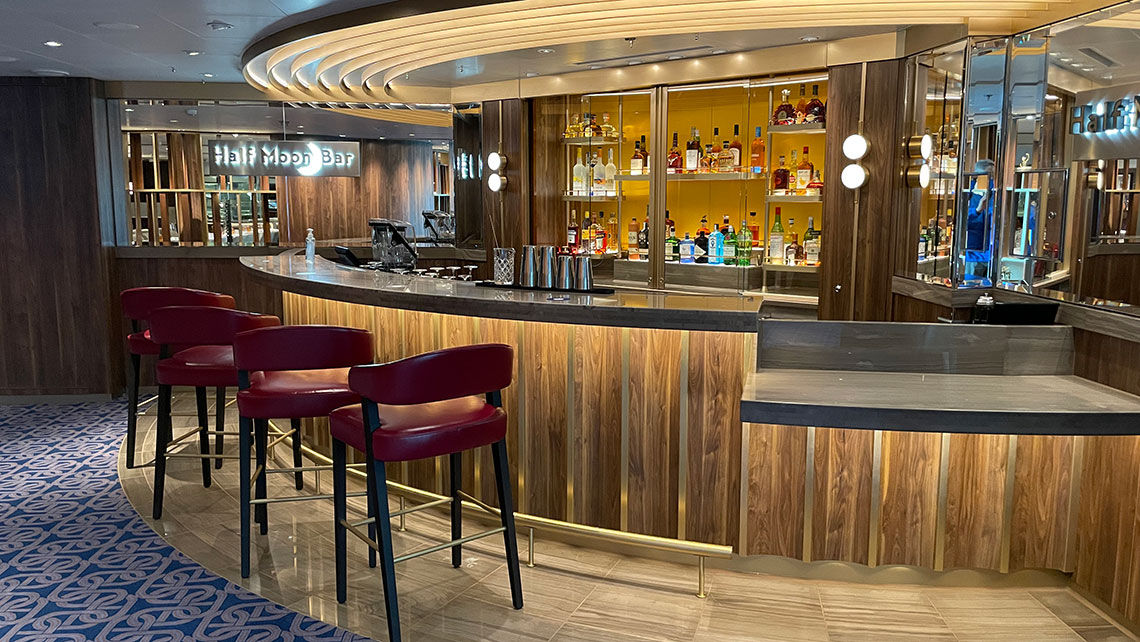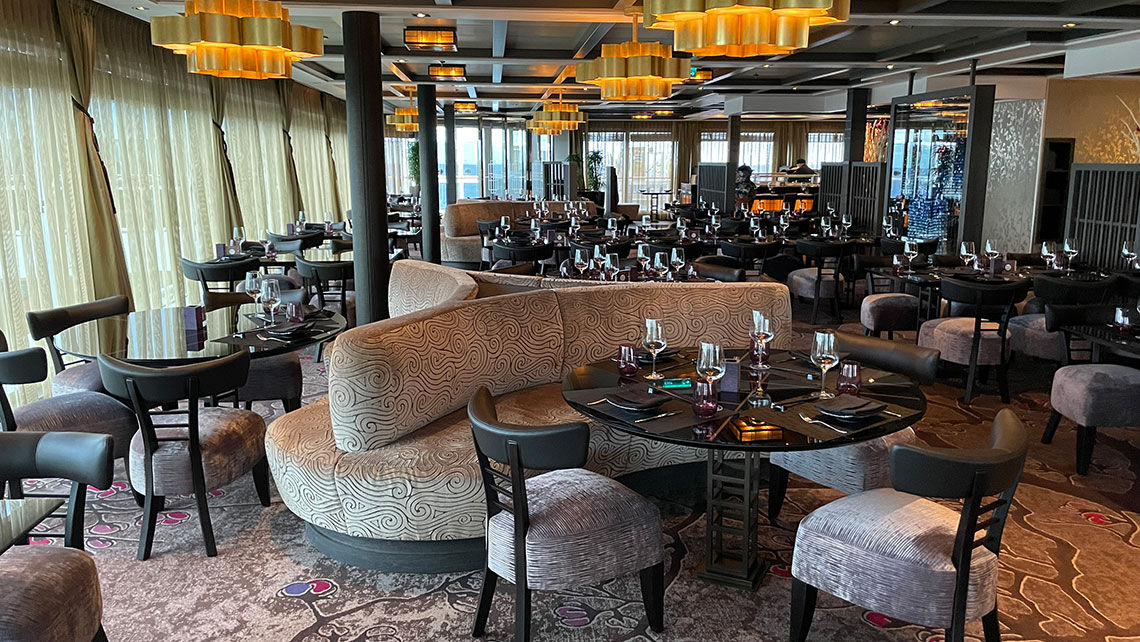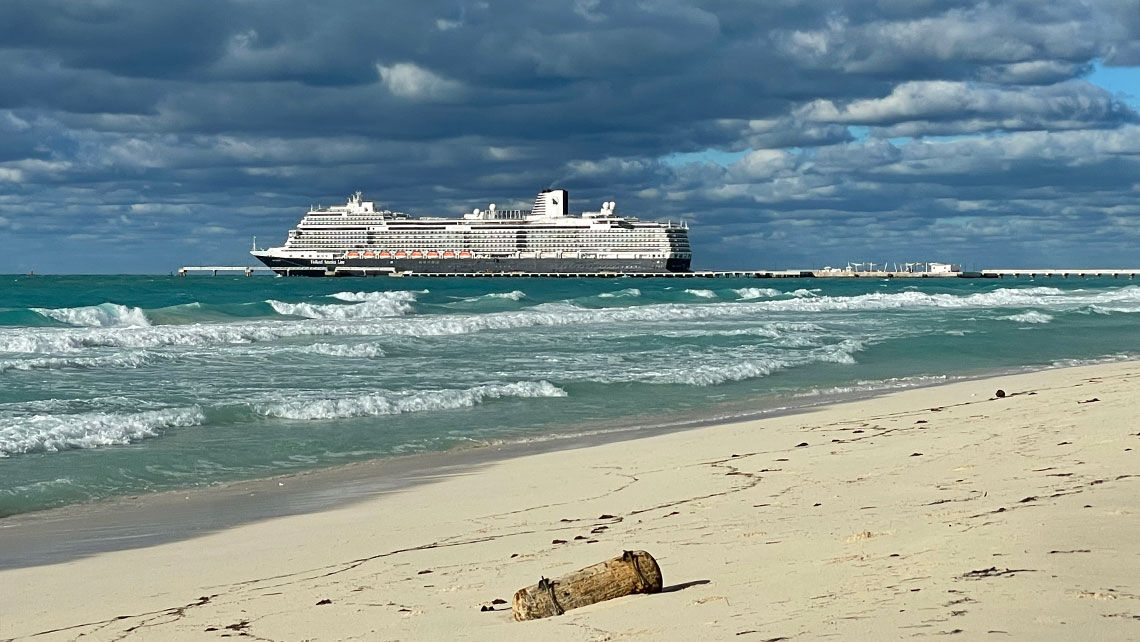 Although this one is as different as night and day from the fifth and even the sixth Rotterdam, what the latest flagship has in common with all recent HAL ships is the warmth and personality of its crew, which started with welcoming us as we crossed the gangway with cheers and applause and extended to friendly and gracious service throughout the sailing. Many of the crew members have been with Holland America for decades.
Some public spaces have also been modified, including Club Orange, the private breakfast and dinner venue for top-suite guests, which is now more of a proper restaurant versus a combination restaurant and test kitchen. In addition, the Blend wine venue across from Club Orange has been replaced with the more inviting Half Moon Bar. A welcome addition to the Rotterdam not found on its sisters is a dedicated library. Before the Pinnacle ships, HAL always had larger-than-average libraries onboard, so this represents a return to its roots. 
Along with the hardware tweaks, there have been some mostly behind-the-scenes post-Covid changes, including new air-filtration systems. And in response to Covid protocols, in the Lido Restaurant the staff now serves guests in lieu of self-service. 
"It's actually now a more elegant dining experience," Antorcha said.
Like its Pinnacle sisters, the Rotterdam has a wide variety of dining options, which includes four extra-charge specialty restaurants. One of them, Tamarind, is my favorite specialty restaurant at sea, bar none. The menu has incredibly authentic and flavorful pan-Asian food, from appetizers like tom kha kai (sweet-and-sour chicken coconut soup), crispy shiitake and tofu spring rolls to entrees like panang red curry coconut chicken, wok-seared lobster and sweet-and-sour vegetable tempura.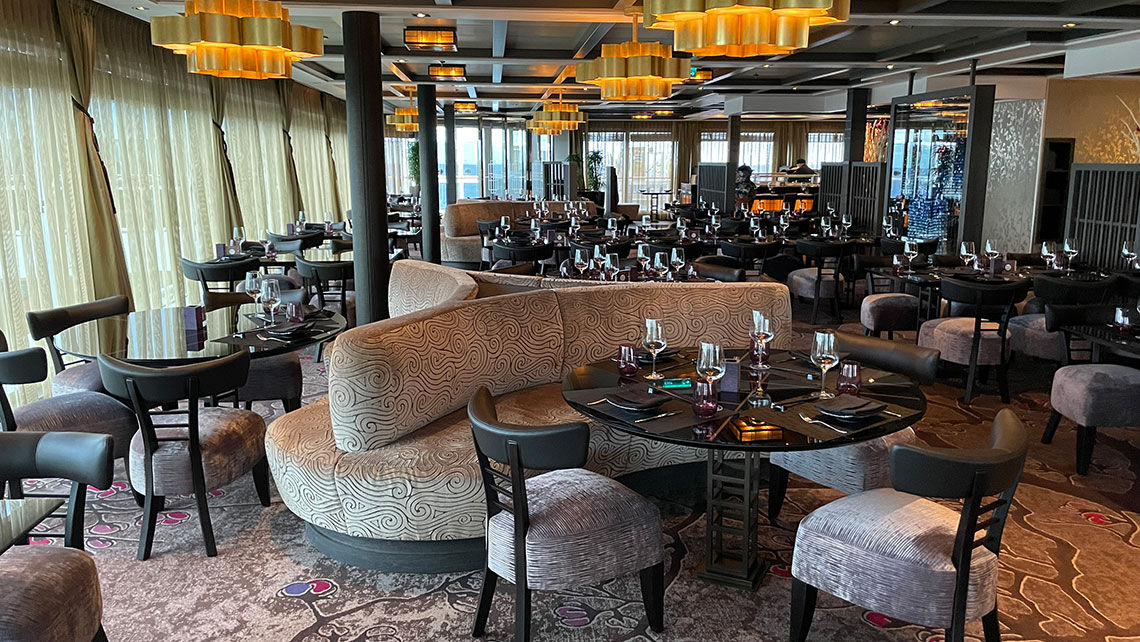 Another exclusive to the Pinnacle Class is the Grand Dutch Cafe overlooking the atrium, where guests can order specialty coffees and choose from Dutch treats like apple pie or herring. My haunt, the Explorations Cafe, is the ship's second specialty coffee bar, with panoramic views from the top of the ship in lieu of herring.
Included dining can be enjoyed at the sweeping, dual-level, Adam Tihany-designed Dining Room, the Lido Market, the poolside New York Deli and Pizza and the Dive-In, which serves burger fare.
A far cry from the days of Rosemary Clooney in the old Rotterdam's Theater, the new Rotterdam's Music Walk is a trio of adjacent venues that include the Rolling Stone Rock Room with a live band that plays classic rock favorites like Cream, Queen and the Rolling Stones; Billboard Live with musicians that perform Top 40 hits; and B.B. King's Blues Club for blues and jazz — think Tina Turner and Ray Charles — as well as comedy performances. Lincoln Center Stage is for those who enjoy classical music. 
When asked what lies ahead, since this ship closes the Pinnacle Class, Antorcha indicated that future Holland America ships will need to comply with new maritime and environmental regulations and will probably be powered by liquefied natural gas. 
Perhaps in the next Rotterdam's Explorations Cafe, a new generation of guests will be admiring a painting or maybe even a model of that ship's seventh namesake. 
Source: Read Full Article