First Call: Seabourn's entry in the expedition category: Travel Weekly
ABOARD THE SEABOURN VENTURE — The first expedition ship for Seabourn Cruise Line was a long time coming. As other luxury lines rapidly introduced expedition hardware, delays due to supply chain issues and the pandemic slowed the debut of the Seabourn Venture by more than a year.
Now that the ship has been finished, it's clear that good things come to those who wait.
The Venture not only claims Seabourn's place in the expedition market but puts a spin on it by introducing a ship with a cozy, ski lodge vibe with soft finishings and faux fireplaces, more than 30,000 square feet of outdoor deck space for viewing wildlife and scenery and an attentive expedition staff mirroring Seabourn's signature service.
The 264-passenger ship is the first of its class, with its sister vessel, the Seabourn Pursuit, due out in September 2023. The Venture's debut comes as the luxury expedition market has quickly grown. In the past year, Viking and Atlas Ocean Voyages each took delivery of two luxury expedition ships; a second Scenic expedition ship is on the way in 2023; and Silversea debuted its purpose-built Galapagos ship this year and recently acquired the former Crystal's year-old expedition vessel, the Endeavor.
Related: Contemporary? Luxury? Defying cruise categorization
But this isn't Seabourn's first trip to Antarctica; it began sailing there on the Seabourn Quest in 2013. The line feels it has the expedition expertise and, with its new ships, is offering an experience rarely found in the segment.
"There are many expedition ships that visit the same areas, yes; but none of them or very few of them will have the background and history in luxury and service that Seabourn has," said Luciano "Luqui" Bernacchi, the Seabourn Venture's expedition leader. "Of course, the expedition team is part of that. … We can combine the usual Seabourn experience but in an unusual expedition destination."
Steve Smotrys, Seabourn's vice president of sales, said that onboard experience differentiates the brand from the competition. 
"It is a kind of a casual, country club-style luxury," Smotrys said. "I think that's where we're unique in the ocean. Expedition is a great complement to that. It's a natural progression for us. Not only do we have a lot of experience, but we can bring an onboard experience that's very unique in this space."
Related: With its expedition ships, Seabourn reaches for a new demographic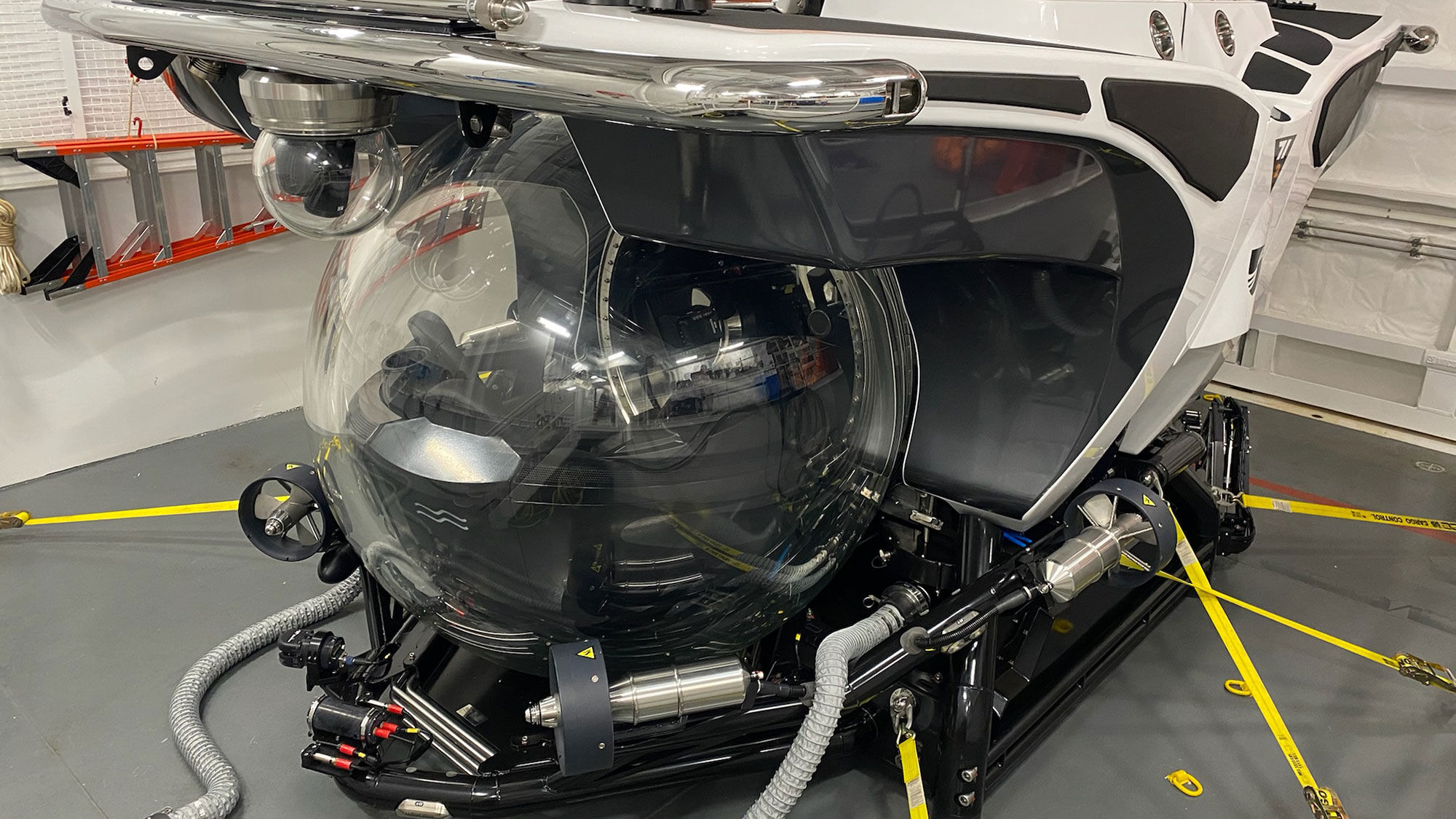 Submarines for deeper exploration
I joined the Venture midvoyage for a four-night stretch from San Juan to Bridgetown, Barbados, as it repositioned itself to Antarctica following its inaugural Arctic season. 
While not built for warm-weather adventures, it was easy to see how touches on the 10-deck vessel would make the Venture attractive in cold climates, including discreet outdoor ceiling space heaters and cozy outdoor furniture from which to watch icebergs pass by.
The Venture offers a plethora of outdoor space, with large public decks at the aft; a wraparound Deck 9, complete with an attractively designed wind shield; and an unobstructed viewing area on Deck 10.
Seabourn is the latest expedition ship to have a submarine onboard, in this case two (named 71-1 and 71-2 in a nod to the percentage of Earth covered in water). Tours on the subs cost $499. Rounding out its expedition offerings are a fleet of kayaks that carry a $199 charge for guided tours.
Related: Immersive Great Lakes experience on the Viking Octantis
But what Seabourn is most excited about is the talent on their ships, including the 26-member expedition team of wildlife experts, scientists, historians and naturalists. The team will host guests in the polar regions on Zodiacs, kayaks and submersible excursions with a 10-to-1 guest-to-expedition leader ratio.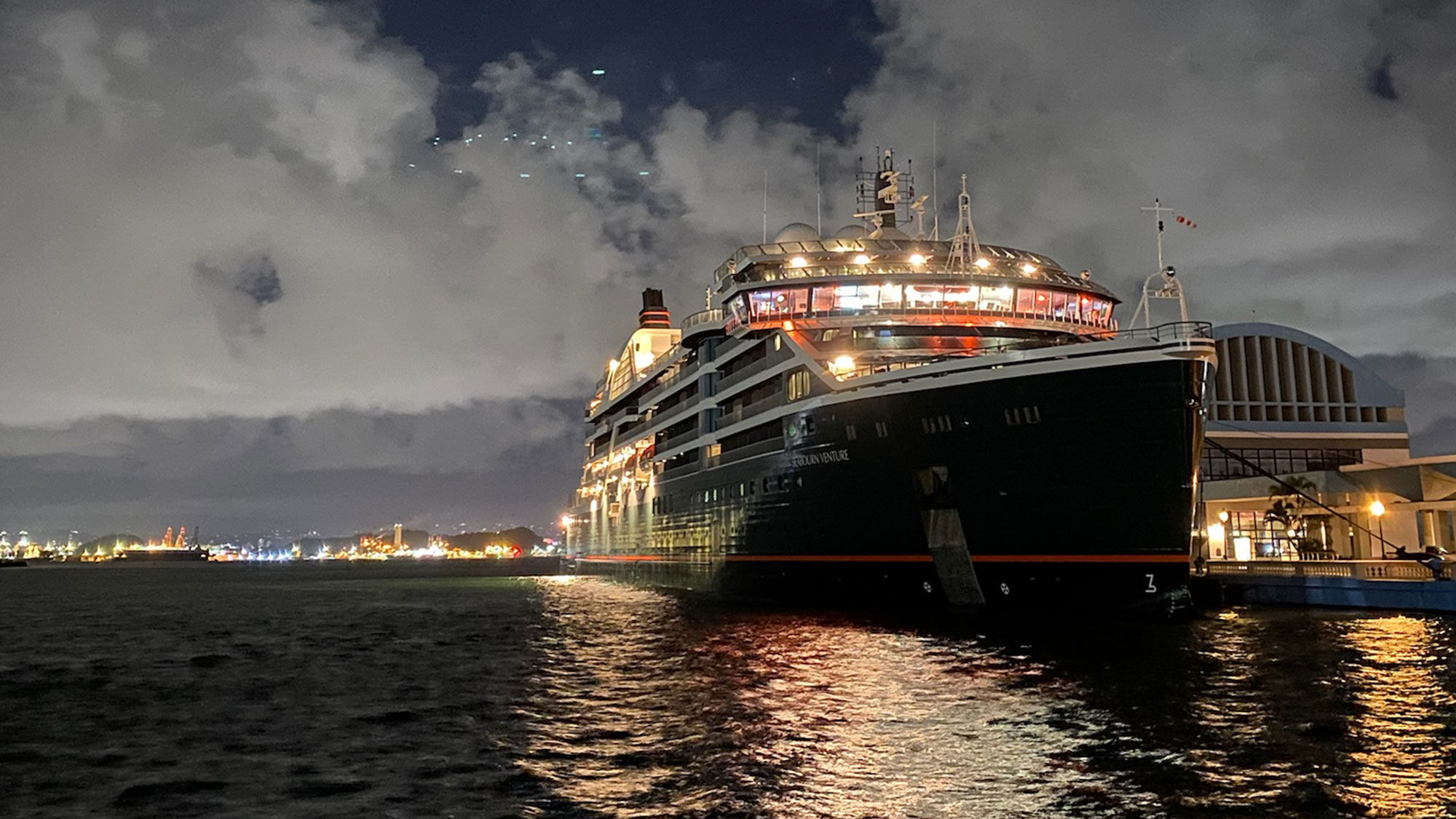 A touch of the familiar and the new
The ship will feel cozy in those polar regions, helped by several "fireplaces" with water vapors that imitate flames. There are two such fireplaces in the Expedition Lounge, a den space complete with fluffy faux-fur pillows and wide, dark Earth-toned furniture. The Discovery Center is the central hub for daily briefings about the day ahead and shows videos of the experiences from previous days.
While loyal Seabourn fans will recognize the design of the all-balcony cabins, bathrooms and restaurants, the suites have a warming closet for wet expedition gear and binoculars for wildlife viewing.
The Venture includes classic Seabourn restaurants, but it also introduces a twist in The Club. On the Venture, the lounge space also found on other Seabourn ships has a sushi bar, providing a hip predinner hangout and unique eatery. Behind The Club is a hidden gem in the Sky Bar, a quiet outdoor space with a mix of outdoor seating and two hot tubs. Four decks down is another pair of hot tubs and an infinity-edge pool looking off the aft. 
Source: Read Full Article