Giada De Laurentiis and Oceania Cruises, a delicious combination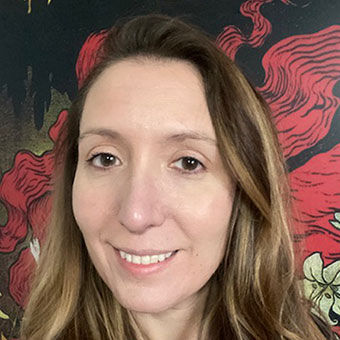 Further cementing itself as the cruise line for foodies, Oceania has named chef, restaurateur and Emmy-winning food personality Giada De Laurentiis the godmother of its first Allura-class ship, the Vista. 
De Laurentiis, who has appeared on the Food Network on various daytime and prime time shows for 20 years, is an Italian-American chef and author of several cookbooks, including "Everyday Italian," a New York Times best seller. She also owns two restaurants in Las Vegas. 
It's a big month for Laurentiis. She announced in February she is leaving the Food Network and has signed a deal to produce and potentially star in unscripted projects for Amazon Studios.
De Laurentiis is well-respected among foodies after her two decades on air teaching people how to cook (and correctly pronounce) Italian dishes on her show and in talk show appearances. In addition to her fans who watched her on cable, she has 2 million followers on Instagram and nearly 1 million others on TikTok. 
The decision to name De Laurentiis godmother reinforces Oceania as a leading culinary-focused cruise line. Not only will she fulfill the maritime honor of christening the ship during its May 6 roundtrip christening voyage from Rome (where she was born), but she will create two signature dishes to be served on the Vista. One will be served in the Italian specialty restaurant, Toscana, and the other will be offered in the Grand Dining Room. What dishes she has dreamt up has yet to be released.
The Vista will include 12 dining options, including four new spaces. The brand will introduce the Aquamar Kitchen serving what the line describes as "wellness-inspired dishes with a hint of indulgence," along with The Bakery at Baristas serving fresh pastries and Ember, a new signature restaurant offering "an authentically rich American dining experience" with inspiration from culinary capitals such as Napa and Sonoma in California. 
The Vista will also have eight bars, lounges and entertainment venues. Oceania is unveiling a new mixology program. 
It's not uncommon for Oceania to name a chef its godmother. When the line's last ship came out, the Oceania Riviera in 2012, the line named Cat Cora to christen the ship. At the time, she was the only woman Iron Chef on the Food Network's show, "Iron Chef America." She is also the founder of Chefs for Humanity, which she launched in response to the 2004 tsunami that slammed into Indonesia.
Insight: Five new cruise ships to watch for in 2023
The 1,200-guest Vista, the first ship in its class and the first new ship from Oceania in a decade, is already sold out for its inaugural summer season in the Mediterranean, according to the line. 
In September, the ship will sail to Canada and New England before sailing winter itineraries in Mexico, Bermuda and the Caribbean. Vista will return to the Mediterranean for the summer of 2024 calling in Italy, Turkey, Greece and the Holy Lands.   
Vista's sister ship, the Oceania Allura, is expected to debut in May of 2025. I wonder which chef will godmother that ship.
Source: Read Full Article