Looking forward to more on Carnival's Celebration Key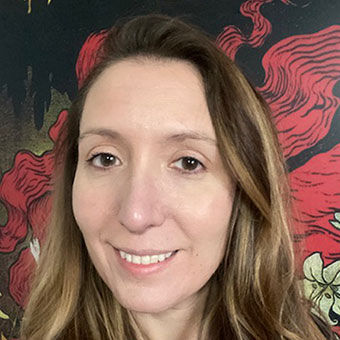 Nothing is redeeming about a late-summer illness except that it offers a chance to catch up on my reading.
I'd been staring for months at an old copy of "Devils on the Deep Blue Sea" by Kristoffer A. Garin on my desk, unable to find time to pick it up. I pulled the book back out when I was laid up with a bad cold this month and read about Carnival's founder, Ted Arison, the young and long-haired Micky Arison who would succeed him, and the adolescent years of Carnival Cruises. Along with an appreciation for the early trials and tribulations of running a cruise line (like the grounding of the original Mardi Gras leaving Port Miami in 1972), I also read about a number of the line's first ships and recognized the cruise-ship names Carnival is bringing back today.  
One was the 1987-built Carnival Celebration, which lends its name to the line's current flagship vessel that began sailing late last year. This week, Carnival announced it would use that same name at the cruise line's new destination at Grand Bahama Island: Celebration Key.
Although the line has access to the Half Moon Cay private island used by other Carnival Corp. brands, Celebration Key is the first destination designed by Carnival Cruise Line for Carnival Cruise Line guests. Celebration Key is designed to accommodate two Excel-class ships simultaneously and have capacity to handle 2 million passengers a year, up from the 1 million Carnival estimated when the project was announced in 2017.
Specifics about what to expect from this destination are limited, but more details are expected in late September.
However, Carnival president Christine Duffy said the line is working with the government of the Bahamas and the Bahama Port Authority to offer a Bahamian experience that highlights local culture. The destination will include retail, food and beverage options operated by Bahamians, and a one-mile stretch of beach.
At least 10 ships from multiple ports are expected to visit Celebration Cay after it opens in July 2025. I imagine the new Celebration and the Mardi Gras (and another ship with a throwback name, the Carnival Jubilee, due in December and named after the original 1986 ship) — will be there.  
Source: Read Full Article