MSC asks (and answers): How does cruising get to net-zero?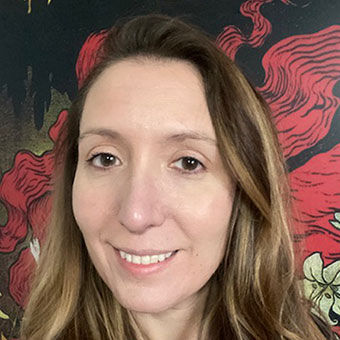 MSC's Wave season marketing is going beyond advertising deals to introde how the line is working to lower its carbon footprint.
The line, which is trying to make greater inroads into the U.S. market, this week began airing a 60-second commercial that asks rhetorically: "What does the future of cruising look like?" 
In addition to recycling, thinking differently about water usage and growing some foods on the ship, the big question the campaign poses is whether cruising can reach zero emissions.
MSC said that since 2008 it has reduced its carbon emissions by 35%. Those reductions were made in large part by making its ships more efficient, such as switching to energy-efficient light bulbs and repurposing heat from the engines to be used elsewhere onboard, said Linden Coppell, vice president of sustainability and environmental, social and governance for MSC Cruises.
The next benchmark is to reduce carbon emissions by 40% by 2030. After that, the goal is "net zero" emissions by 2050, which would likely be achieved by capturing any carbon the ship emits.
If MSC is going to get to net zero by 2050, transitioning away from marine gas oil to a fuel that produces less or no carbon is the biggest lever to get there, Coppell said.
"We have to find a different fuel," she said. The goal is to use green hydrogen, she said, because it doesn't produce carbon. But "getting green hydrogen is going to be a challenge," she added, because there is not yet enough of it to go around.
Some cruise lines are innovating with other fuels in the meantime. Carnival Corp., Royal Caribbean Group and Norwegian Cruise Line Holdings began experimenting with biofuels last year. This year, Costa Group, which is part of Carnival Corp., began working with methanol producer Proman to work on using methanol as a marine fuel.
Lines with smaller ships are going even further. Viking plans to equip two of its upcoming ocean-going ships with hydrogen fuel cells.
Explora Journeys, a luxury cruise brand within MSC Group launching later this year, is planning to power its fifth and sixth ships with both liquefied natural gas (LNG) and hydrogen.  
Coppell said that the MSC World Europa is experimenting with a type of fuel cell that can use hydrogen or LNG as its fuel source. That type of cell uses an electrostatic reaction instead of a combustion reaction, which she said is a more efficient way of creating energy.
These fuel cells are only a small system at the moment on the Europa and have made a marginal impact on the ship's energy usage, she said, but the trial is helping MSC determine whether it can scale it up to make a larger impact. The goal is for fuel cells like this to power the ship's entire hotel operations.  
Each of these advancements gets lines like MSC closer to net zero carbon emissions, she said, but they will take time. 
"It's going to be a journey. There's not going to be a point where we say, tomorrow we can be green," she said.
Source: Read Full Article