On the ground in San Juan: Taking stock of tourism after Fiona: Travel Weekly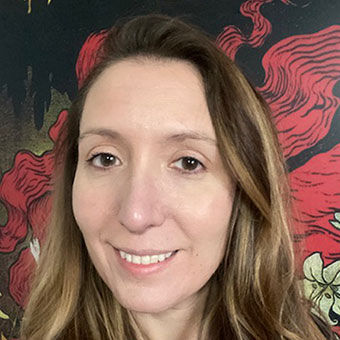 After Hurricane Fiona crashed into Puerto Rico, I asked cruise lines whether they would skip over San Juan as it recovered from the Category 1 storm.
I thought the island wouldn't be ready for visitors. I figured the people here wouldn't want tourists around as they put back the pieces of their homes and lives upended by another storm.
I was wrong. As I emailed cruise lines to ask about their plans, they said they would — of course — call there if at all possible, and that it was important to bring tourists who could help the economy.
I was scheduled to fly there exactly two weeks after Hurricane Fiona's landfall to join the Seabourn Venture on its way to Bridgetown, Barbados, and the departure went ahead as planned. Just prior to that, the Caribbean Hotel and Tourism Association's annual Marketplace conference convened in San Juan.
In my first season reporting on hurricanes and the cruise industry, I had little experience with how resilient the Caribbean is to storms that have for years trampled through their islands.
While San Juan missed the worst of the hurricane, I could see from the air as my plane descended homes with torn-up roofs and one with the roof entirely missing. But once in the city, it was hard to tell a storm so devastating had swept through. Everywhere I went looked as open and welcoming as I could have imagined, with shops and restaurants with their doors open. I made a point to buy a hat.
I ate dinner at the Caribe Hilton, where I was meeting my travel partner, and my waiter told me how the hotel had power but at one point lost its air conditioning and had to close. He said a lot of people who worked there were struggling at home, particularly with electricity. He said he gets power for a day or so, then loses it for several hours at a time, which makes it difficult to return to normal life. How do you count on the food on your fridge surviving if the power keeps going out?
The San Juan Daily Star's front-page headline was "Patience running low" as the city of Caguas, south of San Juan, has just 70% of its power restored. Inside the newspaper, I read about the extension of a rental assistance program for people affected by the storms and the growing frustration with unstable power and politics to get resources people need.
Days before I arrived here, Discover Puerto Rico resumed its paid advertising to attract visitors, with plans to spend $2.9 million by the end of the year, the newspaper reported.
The island is hurting, but being so dependent on tourism, it can be good to have visitors here to speed up the recovery. My waiter said he was glad tourists were coming back.
Source: Read Full Article