What's behind Hurtigruten Expedition's name change to HX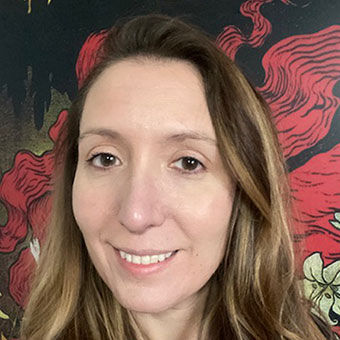 I originally had difficulty pronouncing "Hurtigruten." The word took me a while to sound out, then several tries in normal conversation to say confidently without tripping over its consonants.
I am not alone (as a blind item in our pages in 2007 illustrated). Hurtigruten Group spent $2 million last year on a North American marketing campaign teaching people how to pronounce its name for Hurtigruten Norway's Coastal Express product and the Hurtigruten Expedition division. It was clever, but the name is still a long one for North Americans. Just a week ago at the airport, I mentioned the brand to another traveler who couldn't seem to commit its complicated name to memory.
This year, the line has decided to change its expedition line's name to HX.
The transition will begin ahead of Wave season in December, with plans to fully adopt the new name after six months, said Daniel Skjeldam, CEO of Hurtigruten Group.
"It's important for everyone to understand, this is not a new company. This is not a new brand. This is not a new product," he said.
Meanwhile, Hurtigruten Norway's Coastal Express, which plies up and down the coast of Norway, will be renamed simply to Hurtigruten, the original name of the route the line launched in 1893.
This isn't the first time Hurtigruten has toyed with its brand here in the U.S.; about 20 years ago, it was referred to as Norwegian Coastal Voyages; it updated its name to Hurtigruten in 2007
The HX name, a nod to Hurtigruten Expeditions, comes as the line seeks a boost in American customers, Skjeldam said. Although HX's U.S. revenue is up 93% over last year and 949% over 2019, U.S. guests make up less than a quarter of the line's passengers.
With the ambition to significantly grow in the North American market, Skjeldam said this name change will give the company an opportunity to strengthen its relationship with travel advisors as they communicate the new name and logo. Skjeldam said he wants agents to know he plans to make it more attractive for agents to do business with HX.
"We want to improve the conditions for more travel partners, and that could be on commission level or it could be another incentive," Skjeldam said. He didn't give specifics of its plan for advisors or say when it would roll, although he added he wants to get more agents on fam trips to see the ships.
But the new name is coming. Expect the brand's name on brochures, websites, social channels, and even liveries on Hurtigruten's six ships, to be much shorter.
Source: Read Full Article