The best beaches in West Africa are in a country you'd never think of
If doubts occurred to me prior to travelling to Liberia about the appropriateness of visiting somewhere with such a recent traumatic past, then I have a minor wobble on the highway into Monrovia. Driving to my hotel we pass a compound of white tents near Paynesville. My guide, James Korkollie, explains it was the medical facility that between 2014 and 2016 was a containment facility for Ebola. My mind flashbacks to the then lurid reporting of fears of a global pandemic and the virulence of the outbreak.
"I was more scared of Ebola than the civil war," James reflects grimly.
Today, along the same highway, campaign posters of defeated presidential contenders sag in the equatorial heat as a fresh optimism sweeps Liberia. I have arrived just after the 2018 presidential run-off when George Weah, former global football star, dribbled round his opponents and smashed the ball into the roof of the net. "He was a poor boy who grew up in the slums and became world famous. The people love him and trust him to do good," enthuses James.
President Weah – who assumed office on 22 January 2018 – has a colossal job ahead of him. Business Insider places Liberia as the world's fourth poorest country, just ahead of Burundi. Even before Ebola, a successive coup d'etat and civil war (from 1989 to 2003) left over 250,000 dead. There was a mass exodus of the country's brightest talent.
Convincing even adventurous travellers that Liberia might be an up-and-coming tourist destination seems a similarly herculean task. Yet my trip started smoothly. It's a relatively short six-hour flight on KLM's service to Monrovia from Amsterdam that launched last year (you can, of course connect to Amsterdam via 12 regional UK airports), and my transfer to the swanky RLJ Kendera beachside resort is seamless. The property is popular with NGO aid workers and wealthier Liberians who come for its outdoor infinity pool, modern air-conditioned rooms, a wild stretch of Atlantic beach, and a circular bar stocking Africa's grain of choice, Chivas Regal.
Forty minutes out of town, the resort is a good base to explore Monrovia. The next day, we slowly edge into the city along the traffic-choked UN Drive joining white NGO Landcruisers and yellow tuk-tuks buzzing around like angry gnats. Pockmarked facades and half-finished buildings lend a veneer of decay, yet Monrovia is bright and easy on the eye, its garishly painted buildings mingling with murals featuring Liberia's Stars 'n' Stripes American-style flag. New city hotels such as Hotel Bella Casa are replacing war-damaged ones like the ruined Hotel Ducar – once Monrovia's swankiest property, now an event space for things like photography shoots, yoga classes and 'urban exploration' – it's open for visits. In better shape is the magnificent Palladian architecture of an 1860s grand masonic lodge lording it over town like the Parthenon. It was funded by emancipated African Americans, who crossed the Atlantic from the US – where they'd been enslaved – to found Africa's first self-declared republic in 1847. Now being renovated, it's open to members only.
Liberia's African American founders began arriving in 1822 on ships provided by American Quakers. They docked on Providence Island, midstream of Monrovia's River Mesurado – not that you'd know, visiting Monrovia today, as as not a single plaque marks this historic arrival. More revealing and a sign of Liberia's improving infrastructure is the newly refurbished National Museum. Its informative Waves of Time exhibition features striking masquerade masks from the 16 tribes who inhabited the territory prior to Liberia's founders arriving from the States. The curator tells me that 18,000 African Americans arrived between 1822 and 1867; because of their better education, arms, and resources, they went on to dominate the fledgling Liberian society.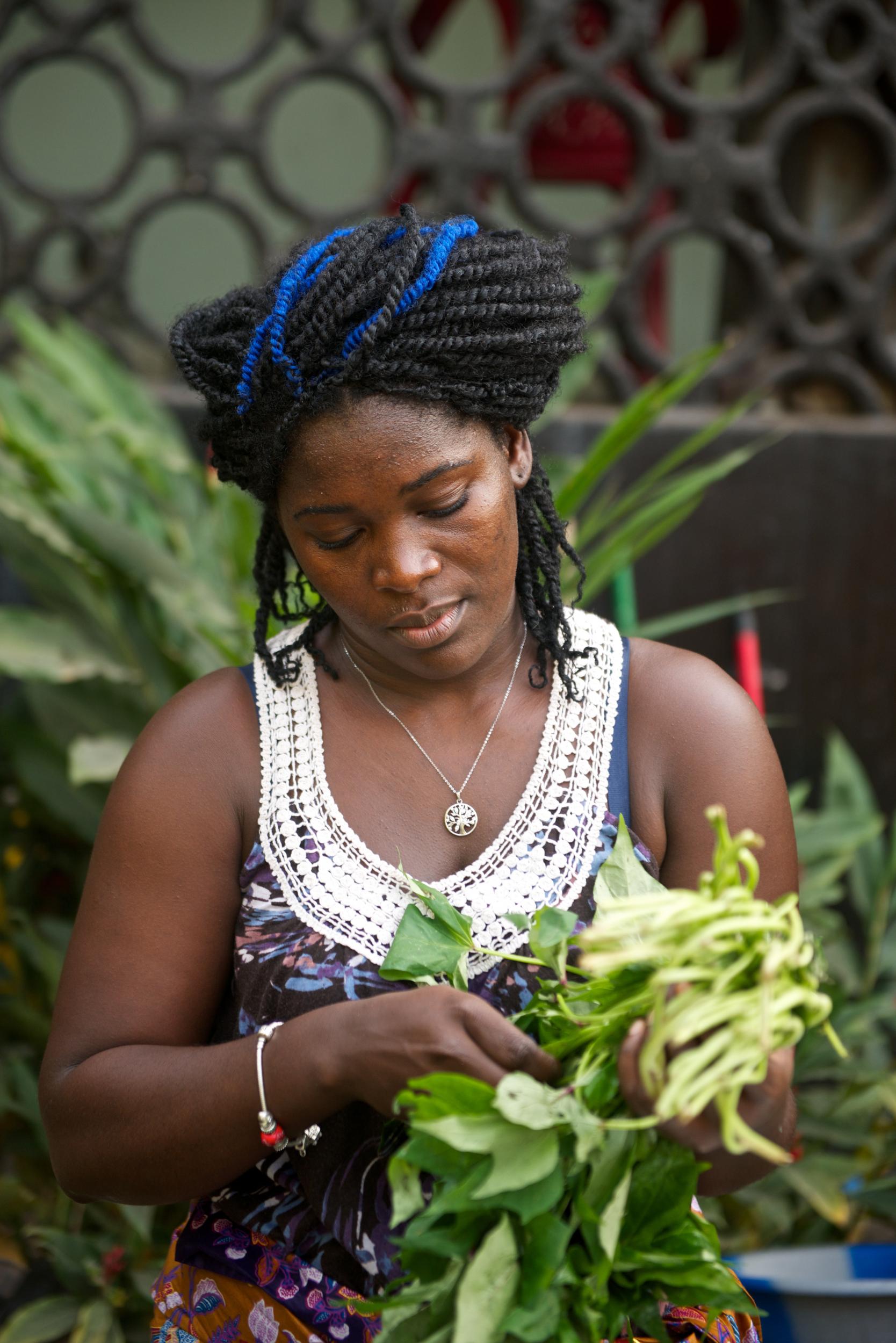 For lunch we taste local food infused with West African staples and spices. James worries about my stomach but I'm more concerned about my waistline, devouring pounded cassava balls (fufu), saffron-coloured chicken, jollof rice, and pepper soup (the meal totals £4). After lunch comes more food. Pandora Hodge teaches cookery classes in her back garden in Sinkor District. The 29-year-old chef demonstrates how to make mouthwatering "potato greens: sweet potato leaves fried with chillies, garlic, and onions. We devour them with barbecued "zipper" fish.
Activities like this can be arranged by Chiquita Johnson, Liberia's sole tour operator and a bright young post-war American returnee with hospitality experience. She currently provides arrangements for overland trips transiting through West Africa. "Yet, we've got so much more to offer as a standalone destination," she tells me. "The beaches are West Africa's best, there's lively nightlife, and we have tropical rainforest. The challenge is overcoming being only known for war and Ebola".
She's certainly right about Liberia's beaches. The following day we take a 90-minutes taxi south to Libassa Ecolodge, the sort of development that signposts Liberia's potential. The beaches are better than The Gambia's and the sun shines all year round.
Libassa backs into tropical forest redolent with birdsong. The French-owned resort offers 74 beds, ranging from simple thatched cottages to its extravagant £360-per-night 'Love Bird Nest' with expansive ocean views and a private plunge pool. Ecological considerations include compost toilets and recycled water, while the cascade of swimming pools is pure theatre. Proceeds support a small wildlife sanctuary hosting rescued monkeys trafficked as pets and two adorably cute pangolins saved from ending up as ingredients in traditional Chinese medicine potions. The whole setup is perfect for families.
Another day we venture 50 miles north through tropical forest and oil palms following Lake Piso to Robertsport, a surf spot with minimal development. This beach nudges perfection. Calamine sands stretch for as far as the eye can see; blue wooden fishing dugouts are piled high with nets, and all are framed by lilting coconut stands.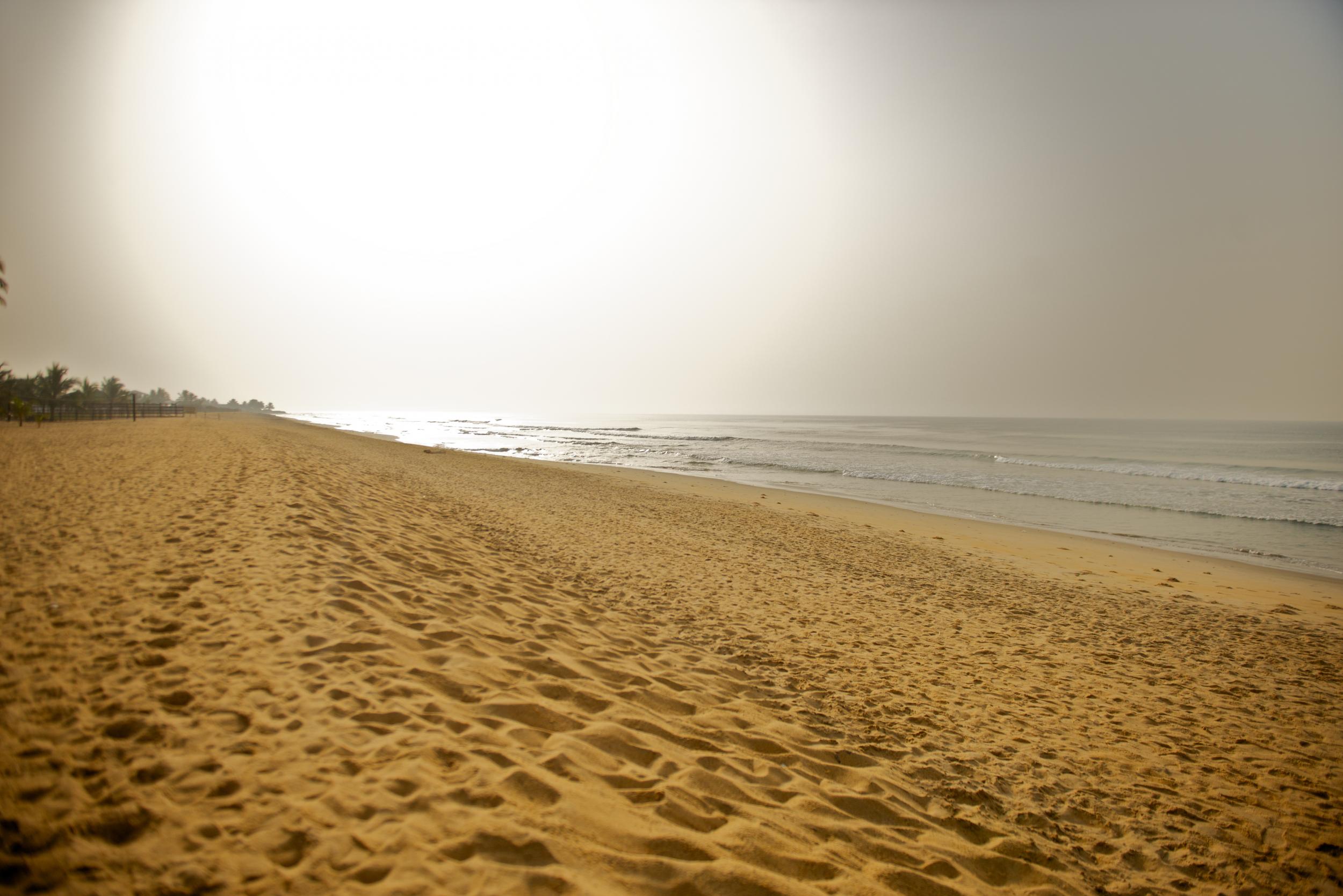 The afternoon is a chilled affair at Nana Lodge, owned by Musa Shannon. His 14 stilted wooden chalets face the Atlantic's rough and tumble; his beach bar hosts full moon and reggae parties for those prepared to ride the roughhouse dirt roads to Robertsport. Musa made his money playing professional football in the US and China. "In wartime Robertsport was dangerous because rebels smuggled drugs and arms here," he says. "But the potential is huge and the beach is on the radar of surfers seeking world-class waves."
Throughout my four days in Liberia, any expectation I arrived with of finding a nation hungover from recent trauma evaporated, helped by the sunny and optimistic welcome of people who left me convinced of its potential. During that afternoon at Nana Lodge I swam, ate fresh fish, and drank the ubiquitous local Club Beer. Perhaps it's a metaphor for the country's past tumult, but I couldn't help but notice that the usually mountainous Atlantic surf was now placid and warm.
Travel essentials
Getting there
KLM flies from 12 UK airports to Monrovia via Amsterdam, from £370 return. The service stops in Sierra Leone on the way out. On the ground, West Tourism is currently the only tour operator in Liberia. They're efficient, helpful, and sourced some great local experiences such as Pandora Hodge's cookery class.
Flash Vehicles arrange 4WD vehicles with driver from £108 per day in Monrovia.
Where to stay
Libassa Ecolodge is a lovely beachside option in Margibi County swathed in tropical forest. Visitors can also enjoy the adjacent wildlife rescue sanctuary. Basic huts from £89, B&B.
RLJ Kendeja Resort is a very smart and sophisticated beach-facing resort with corporate style rooms that is equidistant from the airport to Monrovia. Doubles from £180, B&B.
Tropicana Beach & Resort is about an hour's drive from Monrovia. It has a private beach and bungalows, and is popular with a younger party-going crowd. Bungalows from £102, B&B.
Nana's Lodge has doubles from £142, room only
More information
With an equatorial climate all year round, November-March is theoretically the dry season while May-October's pronounced wetter season can present logistical challenges getting around.
Source: Read Full Article