10 best things to do in Hong Kong for Chinese New Year
It's common knowledge that New Year's Eve in the UK is the most overrated night of the year, but not so for Chinese New Year on the other side of the world, where celebrations are week-long, come with seven-course tasting menus at bargain prices and bring much more pleasant weather.
The Lunar New Year is celebrated across Asia in between mid-January and mid-February, with this year's upcoming Year of the Dog commencing on Friday 16 February 2018. Hong Kong goes all-out – and there's nothing quite like landing in one of the most fascinating cities in the world and becoming part of the celebrations. If you've made it that far, these are the top 10 ways you should celebrate.
The Chinese New Year night parade
It's a strange mix of commercialism and traditional Chinese culture (colourful dragons abound under floats sponsored by Cathay Pacific and other domestic businesses) but the Chinese New Year night parade is an undeniably fun way to kick off the celebrations.
If you've got money to burn, cough up for a seat in the stands at the Hong Kong Cultural Centre Piazza, where you'll be treated to a running commentary (depending on how good your Cantonese is), children delivering you auspicious coins and a goodie bag full of CNY-themed treats.
If you're keeping things on a budget, wander along the bustling Nathan Road a couple of hours before the beginning of the parade and you'll still have a great view when it passes by.
Cross the harbour after sunset
During Chinese New Year, that famous Hong Kong skyline lights up with neon depictions of the animal whose year we're entering (expect puppies pouncing across the facades of high-rises in 2018). The sight across Victoria Harbour is really worth seeing, especially during the nightly light displays at 8pm, when iconic buildings turn on lasers and LEDs accompanied by music.
If you're planning on hiring a traditional red-sailed Hong Kong junk boat for the occasion, schedule it for around 7pm to end on a high, or you can just hop on the regular ferry between Hong Kong Island and Kowloon, which goes every 15 minutes or so, at around 7.30pm to enjoy a spectacular view of the lights for a fraction of the price.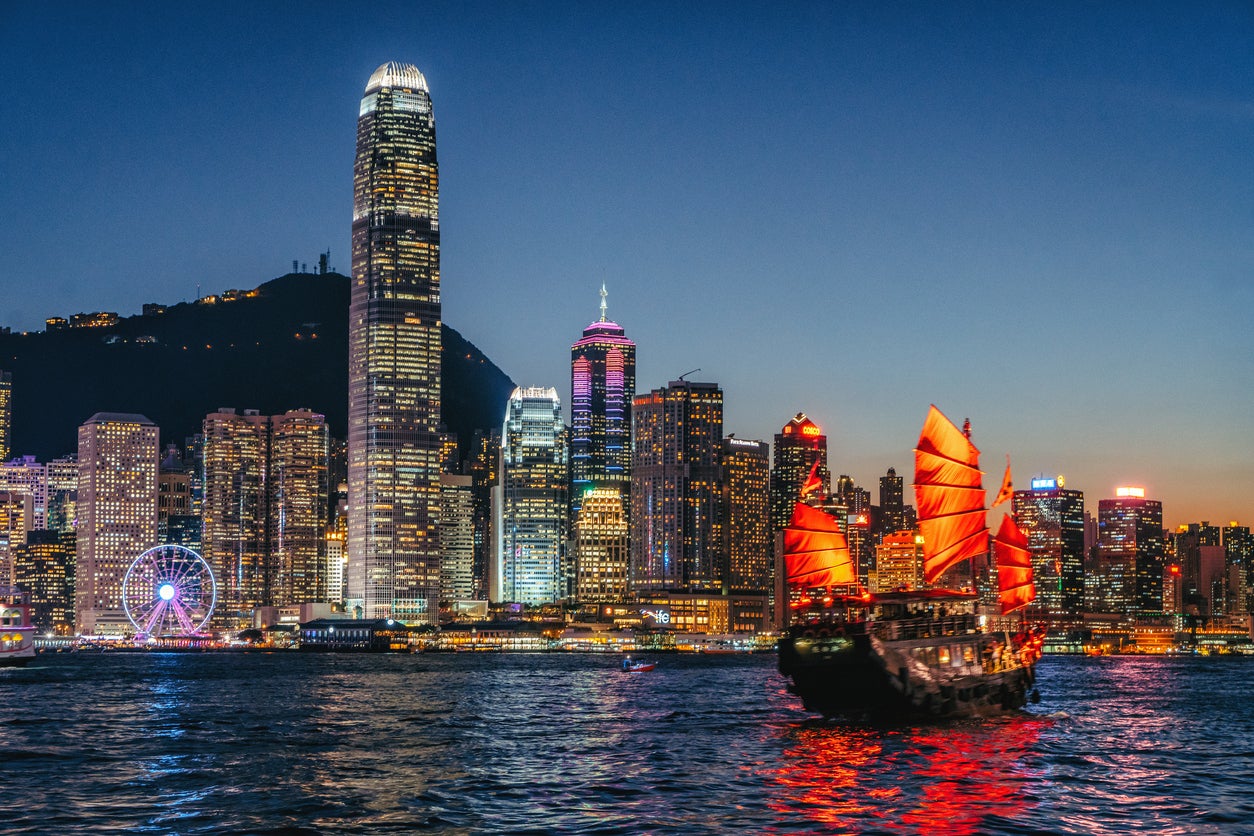 Have an auspicious taster menu
"Auspicious" is a word you'll keep coming across in Hong Kong during Chinese New Year. Have yourself a hearty, auspicious CNY dinner at Ho Lee Fook, a restaurant whose name translates as "good fortune for your mouth". This fusion diner is extremely popular with young, fashion-conscious residents during the Lunar New Year celebrations, and with good reason. Here you'll be served cocktails in Korean-style plastic cups alongside taster menus that cost between HK$420 and HK$550 per head (that's around £40-51.)
The restaurant is in a particularly lively area of Soho, where you can easily find a bar to dive into for a beer while you're waiting for your reservation.
Climb the Dragon's Back
Hiking along the area known as Dragon's Back during CNY celebrations is supposed to be particularly lucky for (surprise, surprise) those born in the Year of the Dragon. Regardless of when your birthday is, the Dragon's Back is a fantastic afternoon walk – you can see Hong Kong's array of beautiful beaches and coastal areas from the top of the trail. Islands appear, with boats across the bay and the sight of the skyline behind them. To get there, take the MTR to Shau Kei Wan station and then bus 9 to Shek O. There, a well-signposted trail begins with regular benches and stop-offs. Shek O Peak, at the top of the trail, offers panoramic views.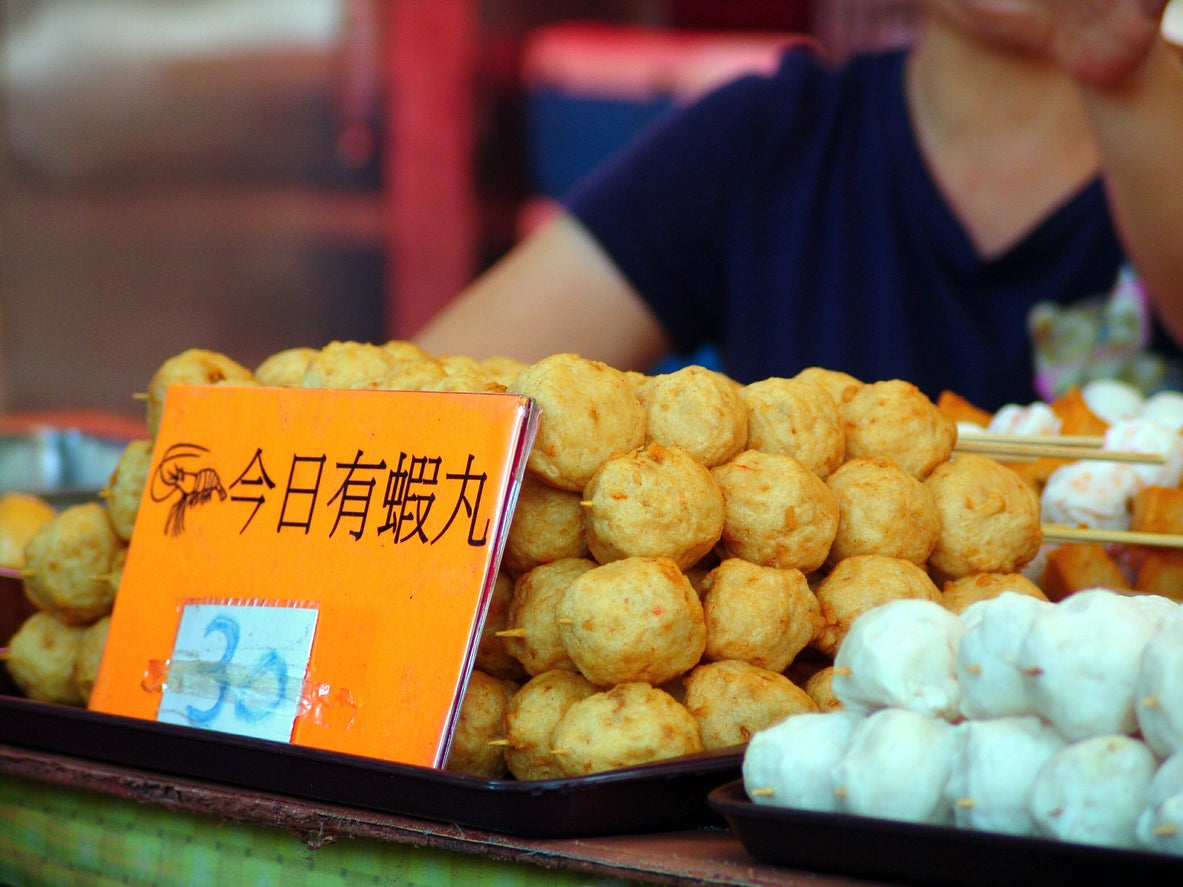 Visit Cheung Chau Island
The most popular islands surrounding Hong Kong are Lantau (right beside Hong Kong Airport) and Lamma (home to the famous Big Buddha, Po Lin Monastery, Tai O fishing village and Hong Kong Disneyland). However, a local advised us to miss those in favour of Cheung Chau, a much smaller and less well known but still fairly accessible island, which is walkable in a couple of hours and produces two of the foods considered luckiest to sample at Chinese New Year: steamed buns and skewered fishballs rolled in a sauce of your choice.
A regular ferry leaves Hong Kong Island to Cheung Chau every 30 minutes or so from Central Pier Number 5 (walking distance from Central MTR station). You'll pull in to what feels like a small fishing village, where wooden boats bob on the harbour and fishermen haul in what they've caught and salt it down on the pavement. The idyllic seaside cottages of Hong Kong city residents line the bay and the entire island can be explored via a raised walkway.
Veg behind a waterfall
Vegetarian food is particularly important during Chinese New Year as many visit temples, where meat is rarely eaten. The best way to experience traditional vegetarian food is by visiting Chi Lin Vegetarian, a restaurant underneath a waterfall tucked away in Nan Lian Garden. The gardens are on one side of a road, with a temple on the other, and both are worth a visit before tucking into the multi-course veggie menu, which even the meat-eater accompanying me declared "varied and delicious". As with most places during Chinese New Year, make a reservation – and the best time to eat is when they're serving the lunch menu, as it's infinitely cheaper.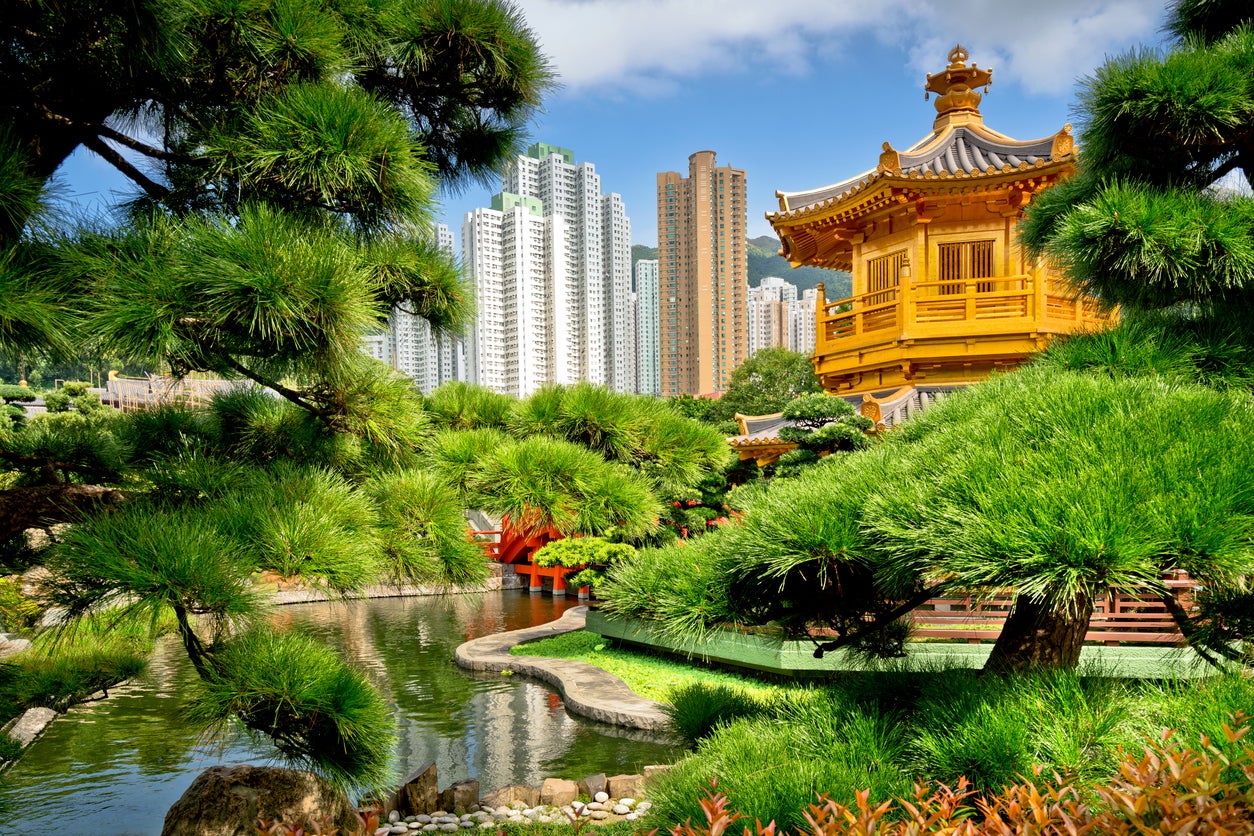 Walk in Hong Kong
There are numerous walking tours available in the city, but the best one is by Walk in Hong Kong (walkin.hk), a company which enlists the help of locals who live and work in the places they tour around. We were taken round Kowloon by Audrey Yip, who peppered the tour with personal stories about her childhood and encouraged us to stop and sample various Hong Kong delicacies in shops that tourists would never think to enter. We were also shown inside a city temple during Chinese New Year prayers and shown the back room, where pictures of relatives are displayed and people jostle for room to put their lucky incense sticks, hoping their relatives will thank them with good luck for the New Year. There was even a picture of a much-revered family cat.
Go Michelin star without breaking the bank
Having been touted as "the world's cheapest Michelin starred restaurant", Tim Ho Wan's reputation precedes itself. It's still worth tracking down and remains pretty accessible while you're in Hong Kong during the New Year celebrations. There are now two Tim Ho Wan outlets and we didn't find it difficult to find a seat in either. This is all about tradition: a dim sum cart is pushed through the sparsely decorated restaurant while rice comes wrapped in banana leaves, and you tick off what you want with a pencil on an itemised list. One for a languorous afternoon – you will end up completely stuffed.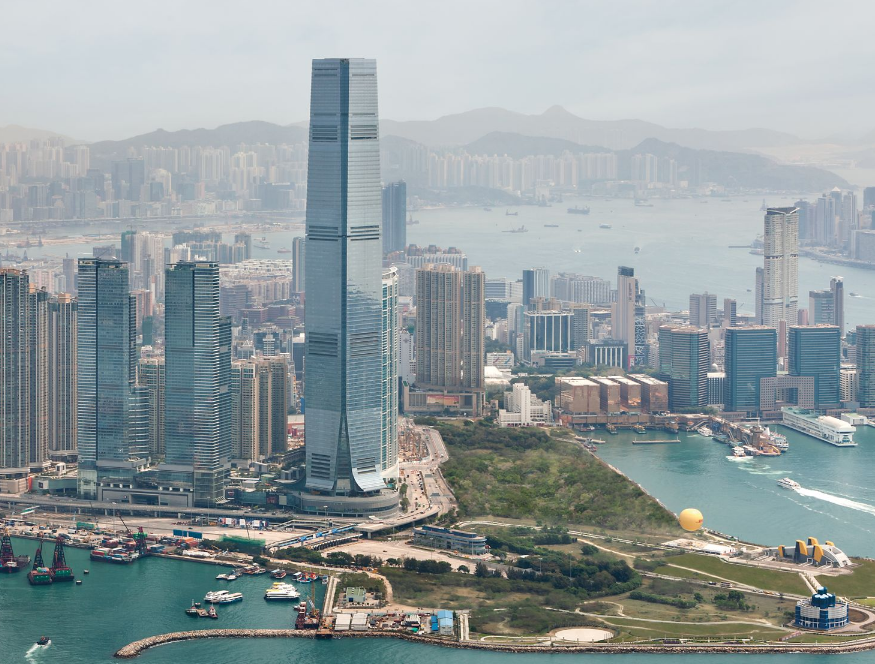 Bet on the horses
Another traditional Chinese New Year outing, it's supposed to be particularly good luck to visit Happy Valley Racecourse at this time of year. During CNY, races are interspersed with Chinese dragon and lion dance performances and the food stalls are decorated to perfection. Grab a cheap beer, fill out a slip and place a bet to test your luck for the coming year. The big screens make it easy to follow the races and there are plenty of seats if you get tired of wandering.
Take a dip
If you fancy a bit of luxury, blow the bank on your last night and book one night in the world's highest hotel. The Ritz-Carlton on Kowloon has spectacular views of all the Chinese New Year decorations from above, and there's nothing like staying in a hotel room above the 100th floor. The main reason to stay, however, is for access to the world's highest swimming pool, which, at an altitude of almost 488 metres, is an almost mind-bending experience. The brave can venture out onto the terrace Jacuzzi and the less brave can stay inside in the infinity pool with its floor-to-ceiling windows showing views of Victoria Harbour.
Source: Read Full Article