Everything you have to see in Hong Kong 20 years after the handover
This 1 July marks the 20th anniversary of Hong Kong being handed back to China. While it's a city still searching for its identity, the two decades since 1997 have done little to dent its unique East-meets-West flavour.
According to Euromonitor, Hong Kong is the world's most-visited city: 26.5 million visitors landed in the Special Administrative Region of China in 2016. That's just one superlative. Hong Kong is also one of the most densely populated cities on earth, but also one of the most diverse. Around 40 per cent of the territory is country parkland. The rest is restaurants, bars, buildings – and people, people, people.
It's not hard to have a good time in this most zingy of destinations. Hong Kong is Asia's World City; and it's not afraid to show it.
Try island life
For all its slick urban marketing, Hong Kong Island is dominated by a mountainous centre, with an area not much bigger than Manhattan. It's surrounded by the South China Sea, as well as myriad other islands that feel a whole world away from Hong Kong's humming skyscrapers and urban life (but handily, most are just half an hour away by ferry). Buzz over to Pak Kok, on the tip of hippy Lamma Island, to explore its low-rise island houses and green fields; or visit tiny Peng Chau, which has a shoreline and bobbing boats that make it look more like Greece than China. Short on time? Hop on the iconic green-and-white Star Ferry, which has ferried passengers across Asia's most photographed stretch of water – Victoria Harbour – since 1888.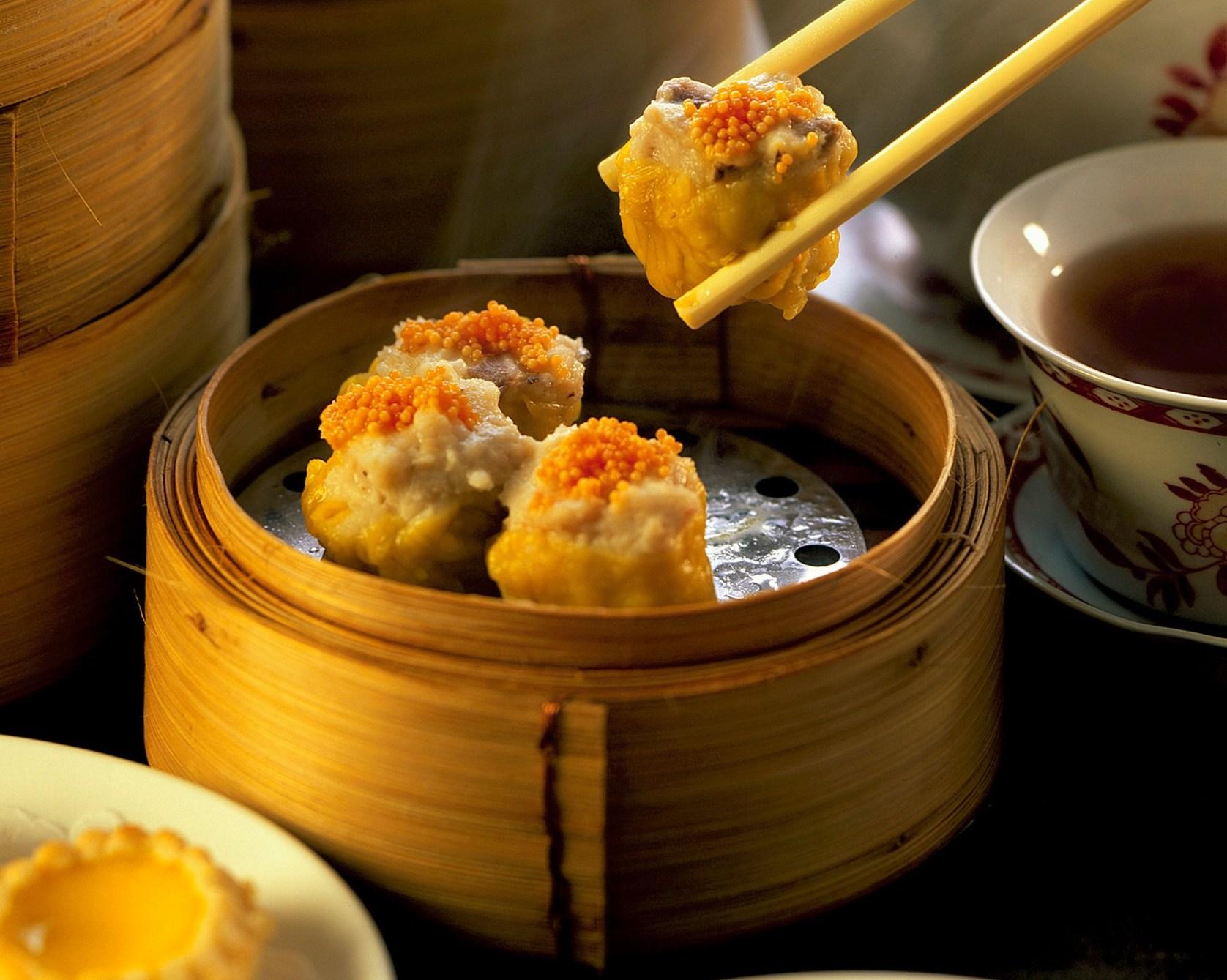 Eat dim sum
Forget champagne-soaked brunches (although this is another Hong Kong speciality). Hong Kong's mid-morning feed is all about dim sum – which translates to spending a leisurely few hours eating stacked-high baskets of hot little dumplings, steamed buns and rice noodle rolls, all washed down with endless cups of Chinese tea. You'll find casual dim sum joints on almost every street in Hong Kong, although one of the best is Michelin-starred Tim Ho Wan, which does plates of siu mai (prawn and pork dumplings) and har gow (prawn dumplings) for under a fiver each. At the other end of the scale is Maxim's Palace at City Hall, where dishes come direct from a dim sum trolley: the traditionalist's way.
Go on a hike
Thought Hong Kong was all skyscrapers and urban density? Well, er – it is. But that's only around 60 per cent of the story. The rest of the territory is protected country parkland, meaning that almost every skyscraper backs onto lush green hills. A 30-minute hike from Hong Kong's urban core will take you up the 554m Victoria Peak, which offers blockbuster panoramas over the island and the Kowloon peninsula. Or escape the tourist crowds by hiking a single set of steps to High West in Pok Fu Lam Country Park. There's a smashing view of western and southern Hong Kong, and better yet there's not a 7/11 or a Burger King in sight.
Spot street art
For a city that only recently established a formal art scene (the Art Basel carnival rolled into town in 2013), Hong Kong can legitimately lay claim to some cutting-edge street art. The annual HK Walls street art festival this year overtook industrial-turned-arty Wong Chuk Hang, transforming walls into artworks and spray art. Side streets in hip Sheung Wan host graffitied shopfronts and geometric murals (head to Upper Station Street for the best). Or across the harbour, up in humming Sham Shui Po, is Spanish artist Okuda's three-dimensional rainbow bear that stares down onto Tai Nan Street.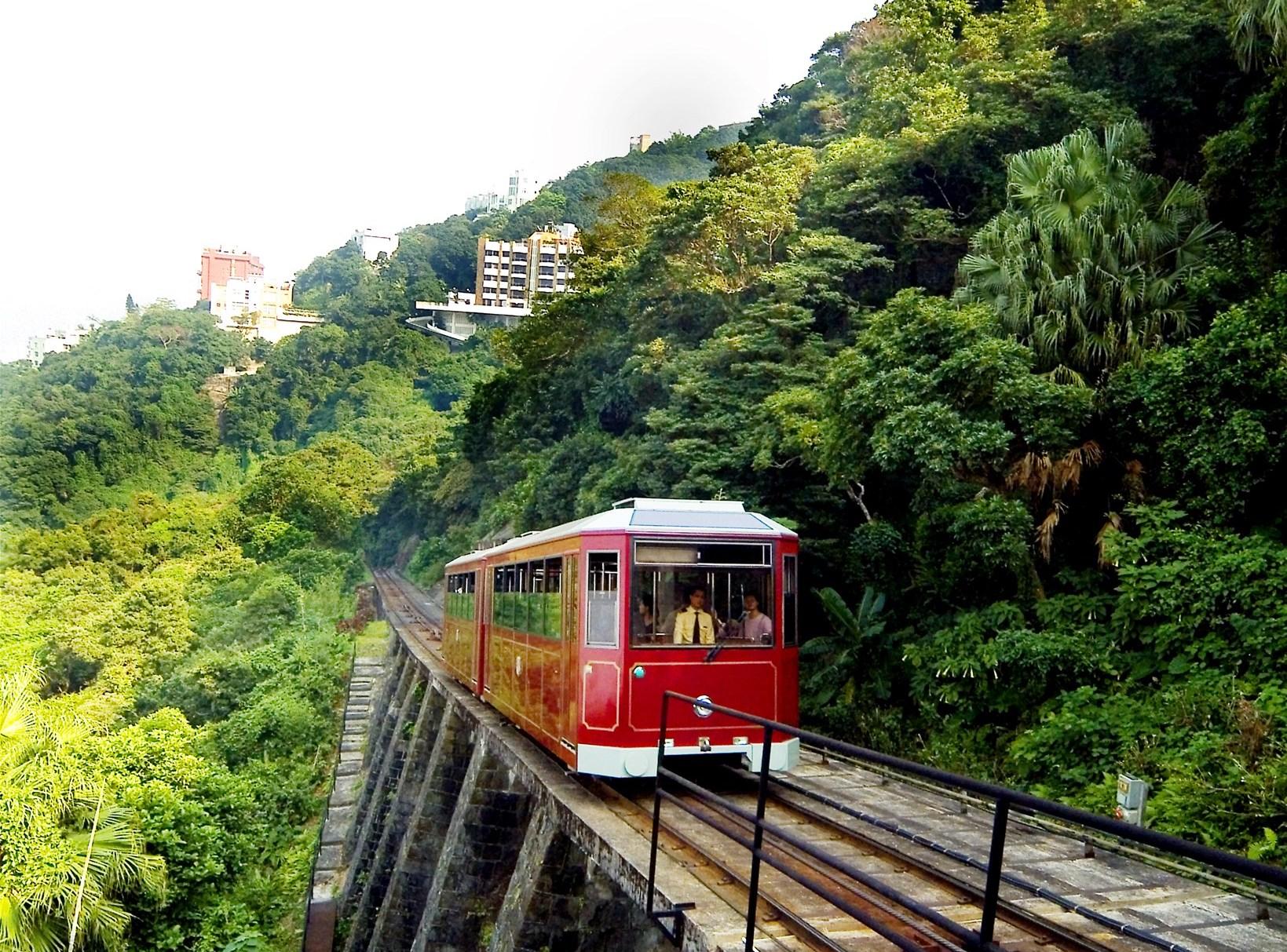 Hop on a tram
Trams, the oldest form of transport in the city, are the most playful way to get around (albeit also the slowest). Known alternatively as 'ding-dings' (ride one to find out why), the trams snake from the waterfront hipsterville of Kennedy Town in the west to residential Shau Kei Wan to the east of Hong Kong Island. Plus, they're super cheap: just HK$2.3 (22p) a ride. You can also hire sauced-up open-air versions for parties.
Admire the architectural mash-up
Thanks to myriad influences from across the world, Central Hong Kong is a blend of glossy steel skyscrapers and low-rise colonial architecture that sit happily side by side – an easy analogy for the city itself. Start with IM Pei's Bank of China: a pointy, slender tower that amusingly is said to reflect bad feng shui onto its neighbour, Sir Norman Foster's jenga-like HSBC. Nearby in Statue Square is the neo-classical former Legislative Council Building, while up the hill is the beige, colonial Foreign Correspondents' Club – still the centre of Hong Kong's buzzing media community, although now equally famous as the cheapest bar in the city (the only problem being you'll need a member to take you).
Get wet
If Hongkongers aren't getting sloshed on free-flow Veuve Cliquot or bottles of Tsingtao, they're getting the other type of sloshed: in the warm waters of the South China Sea. The territory's easy accessibility to myriad reservoirs as well as calm sea make it ideal for all kinds of watersports. Try wakeboarding on stunning Tai Tam Reservoir in the middle of Hong Kong Island, windsurfing at Stanley or kayaking around the islets of Sai Kung, considered by many to be the prettiest part of Hong Kong.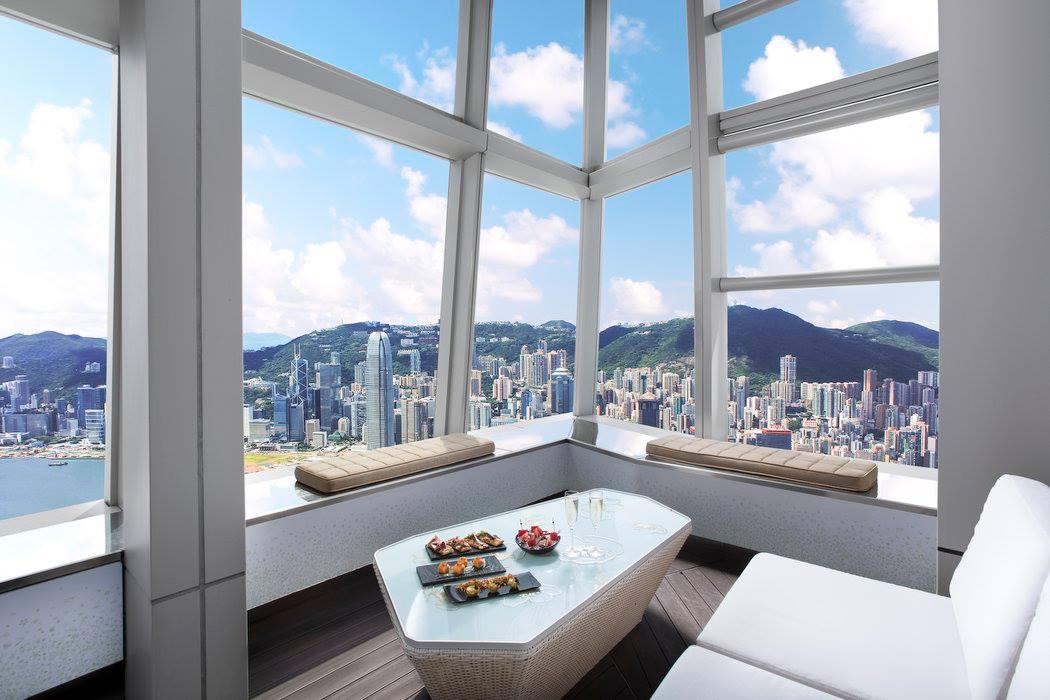 Drink at a rooftop bar
Let's start with the superlatives: Hong Kong houses the world's highest alfresco bar, Ozone, on the 118th floor of the Ritz-Carlton Hotel in West Kowloon. (It even serves a cocktail called HK Skyline, with rum, absinthe and lavender 'smoke' among other exotic-sounding ingredients, naturally.) Less vertiginous but no less impressive is banker favourite Sevva, a wraparound terrace overlooking the harbour and neon-lit skyscrapers of Central, and glam Ce La Vi in the California Tower, high above the Lan Kwai Fong party strip. Here during summer? You'll want your bar with some aggressive air conditioning – probably in a sexy-stylish speakeasy. New York export Employees Only has just opened its exclusive doors, Prohibition-style boozer Foxglove is helpfully hidden behind an umbrella shop facade and you'll find neon-soaked gin palace Ping Pong in a vast basement space in trendy Sai Ying Pun.
Go shopping
This city's luxury shopping scene is well publicised – but leave the slick (although mercifully air-conditioned) malls for a snoop around one of Hong Kong's many local markets. There are the usual suspects – like Temple Street Market, where you can buy everything from imitation paintings and I Love Hong Kong t-shirts to fake branded underwear and vibrators – and the ones that are more interesting. The street markets in fast-gentrifying, boho Sham Shui Po on the fringes of Kowloon sell everything from multipacks of TV remotes to gelatinous bowls of snake soup; while 160-year-old Graham Street wet market, the city's oldest, sells super-fresh fish and vegetables under trademark swinging red lamps. Possibly the most unique is Chun Yeung Street market in North Point, named 'little Fujian' for its influx of immigrants from the mainland China province, which has a tram line running straight through the middle of it.
Visit Tai O
The traditional stilt village of Tai O is the ultimate antidote to Hong Kong's concrete jungle. On the southwestern tip of Lantau Island, almost closer to Macau than the city centre, this tiny village is known – not exactly universally – as the Venice of Hong Kong. Tai O is also home to the territory's pod of pink dolphins as well as its finest boutique hotel: the carefully preserved nine-room Tai O Heritage Hotel. Once the local police station, the hotel still retains its law-abiding flavour: downstairs there's an old jail cell now used as a luggage room.
Click here for TUI discount codes
Source: Read Full Article