Introducing India's best sustainable shopping destination
Beenaben is working on her embroidery. Head bent in concentration, her hands go up and down steadily in an ancient rhythm. A shy smile plays on her lips when she notices me watching her. All around me, women like Beena ("ben" is a local honorific meaning "sister") are sitting on the front courtyard of their bhungas – traditional roundhouses of the Kutch region – busy with their own work.
I'm in the village of Ludiya, a couple of hours' drive from the town of Bhuj. Like every village in this arid desert region, Ludiya welcomes curious visitors like me with a riot of colour – cheery paintings adorn the walls of the bhungas, and the bright clothes and shining glass and silver jewellery of the women are a perfect match for the vibrant fabrics they're embroidering.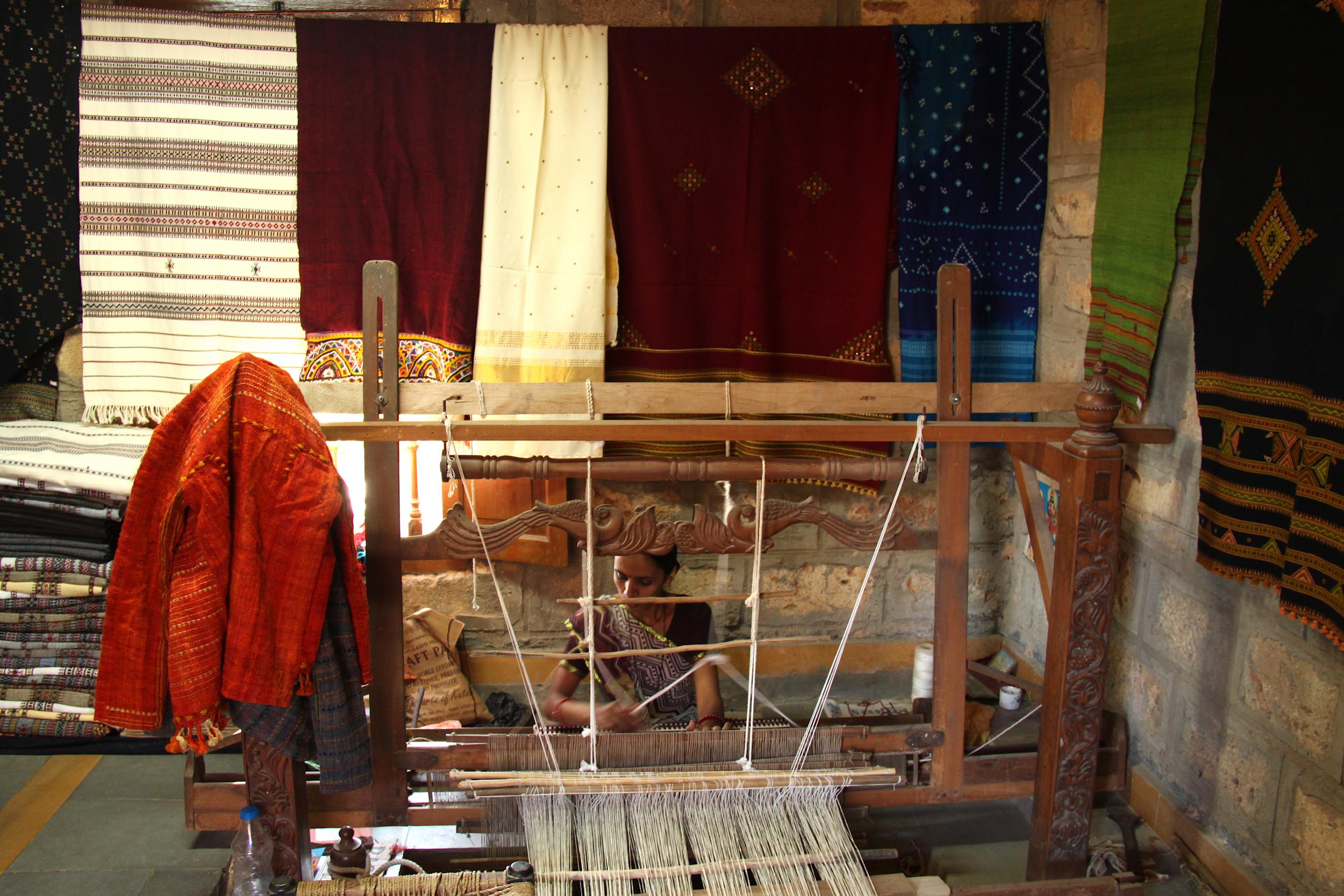 Tucked away in a quiet corner of western India, Kutch is known for the distinct ecosystems within its salt marshes that harbour a rich diversity of animal and birdlife. However, given its desert location, Kutch remains parched and inert for most of the year. Locals have learned to add colour to their own lives in the form of artwork and crafts not found elsewhere in the country
On a tour of the region, I find craftswomen across villages engrossed in the same kind of activities, but working on a mind-boggling variety of designs. It's only when I visit resource centres located inside retail outlets like Shrujan and Khamir that I start to really understand the rich traditions of embroidery, weaving and block printing in Kutch, and how each community has its own motifs and techniques. Both these shop-museums were set up in the aftermath of natural disasters in the area – Shrujan after the crippling drought of 1969 and Khamir after the devastating earthquake of 2001 – to help the area find its feet again through indigenous craft.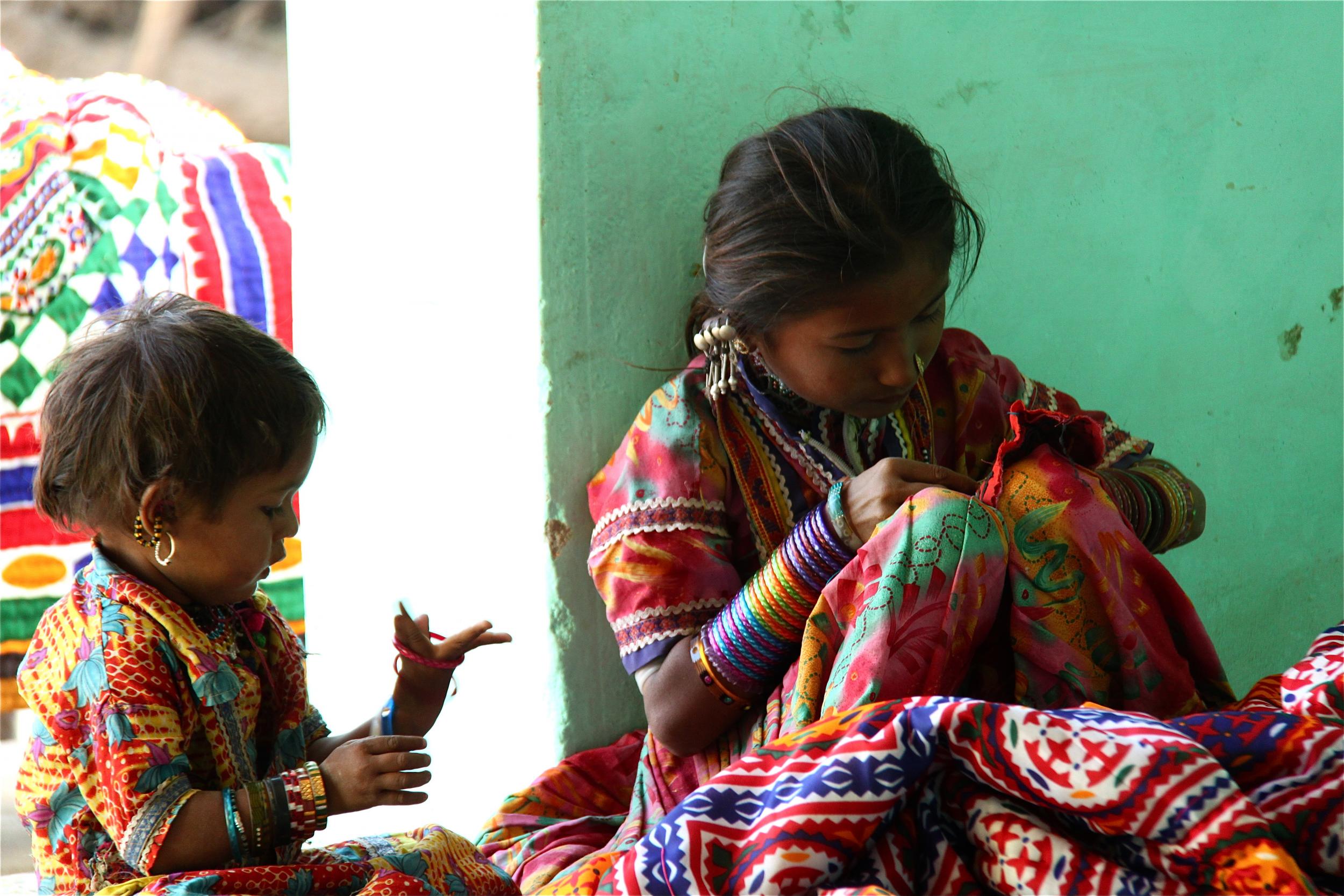 When Indian prime minister Narendra Modi visited the US in 2014 for the Indo-US summit, he carried with him a special gift for then president Barack Obama – a rogan (oil) painting of the tree of life. Rogan is one of the specialised art forms from Kutch, originally practised in several villages
Now though, there is only one family from the dusty village of Nirona practices it. At his small home, artist Abdul Gafoor Khatri adds natural dyes to a sticky pigment extracted from the seeds of the castor plant, to sketch elaborate designs on cloth with a free hand – no stencil or tracing required.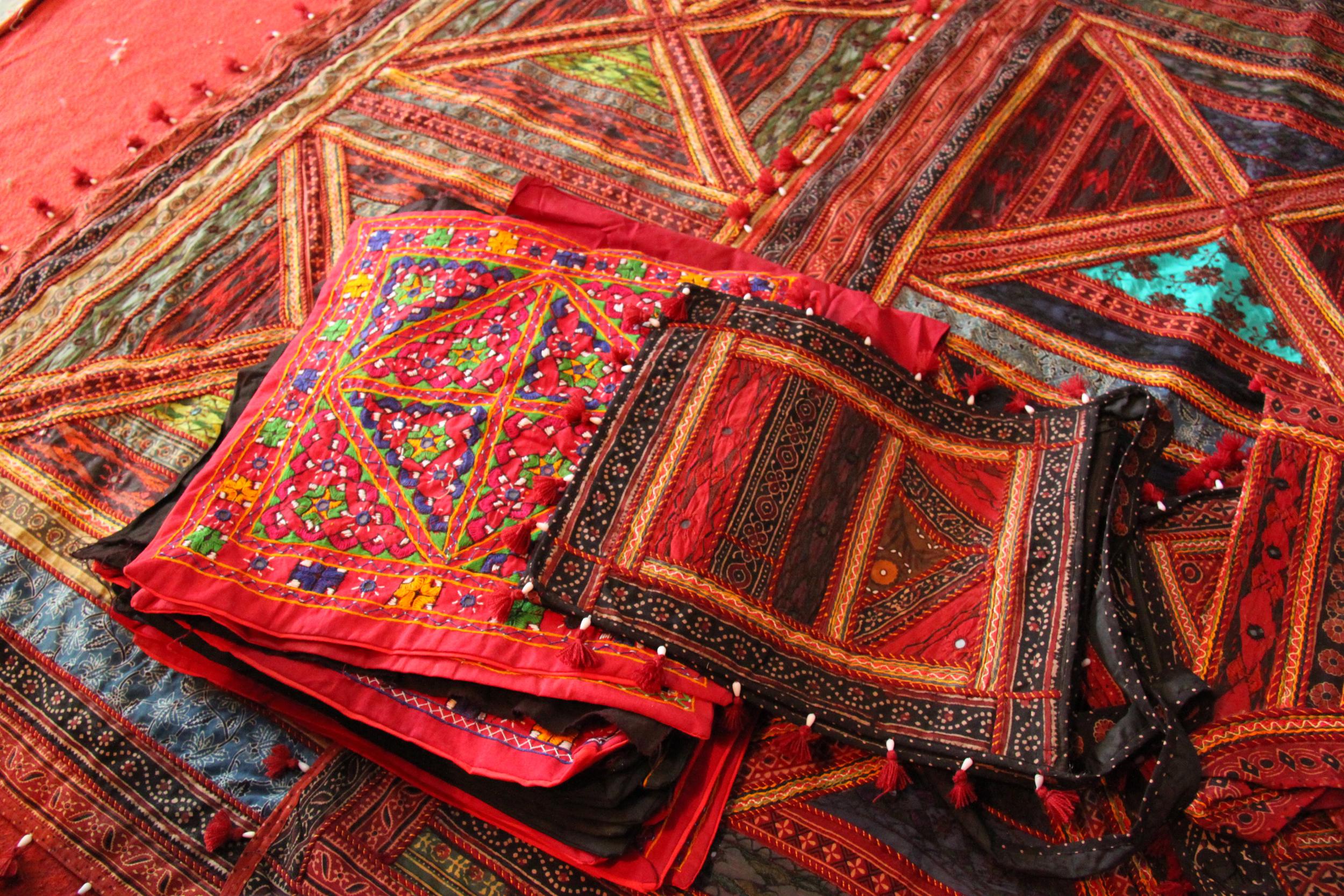 He casually dips a blunt stylus into the pigment box and proceeds to draw an exquisite and intricate floral motif on the cloth. Folding the cloth in half while the paint is still wet, he creates a perfect mirror image on the other side.
While textiles are the highlight of Kutch, there are other crafts such as lacquerware, bell-making and leatherwork that specific villages are known for. Stepping out of Khatri's home, I run into the local lohar, or coppersmith's, and am invited into its workshop.
Nirona's Lohar community originally hails from Sindh in Pakistan, and they make heavy, copper bells that are tied around the necks of cattle to help identify them by their unique tones – a rural Indian version of Swiss cowbells. The main difference is in the sustainability. These bells are made from scrap metal using the same technique that's been used for centuries. These artisans have also branched into ornamental bells for homes in interesting shapes and designs. I walk out of his workshop clutching a smiling sun with several tiny bells hanging from the circumference.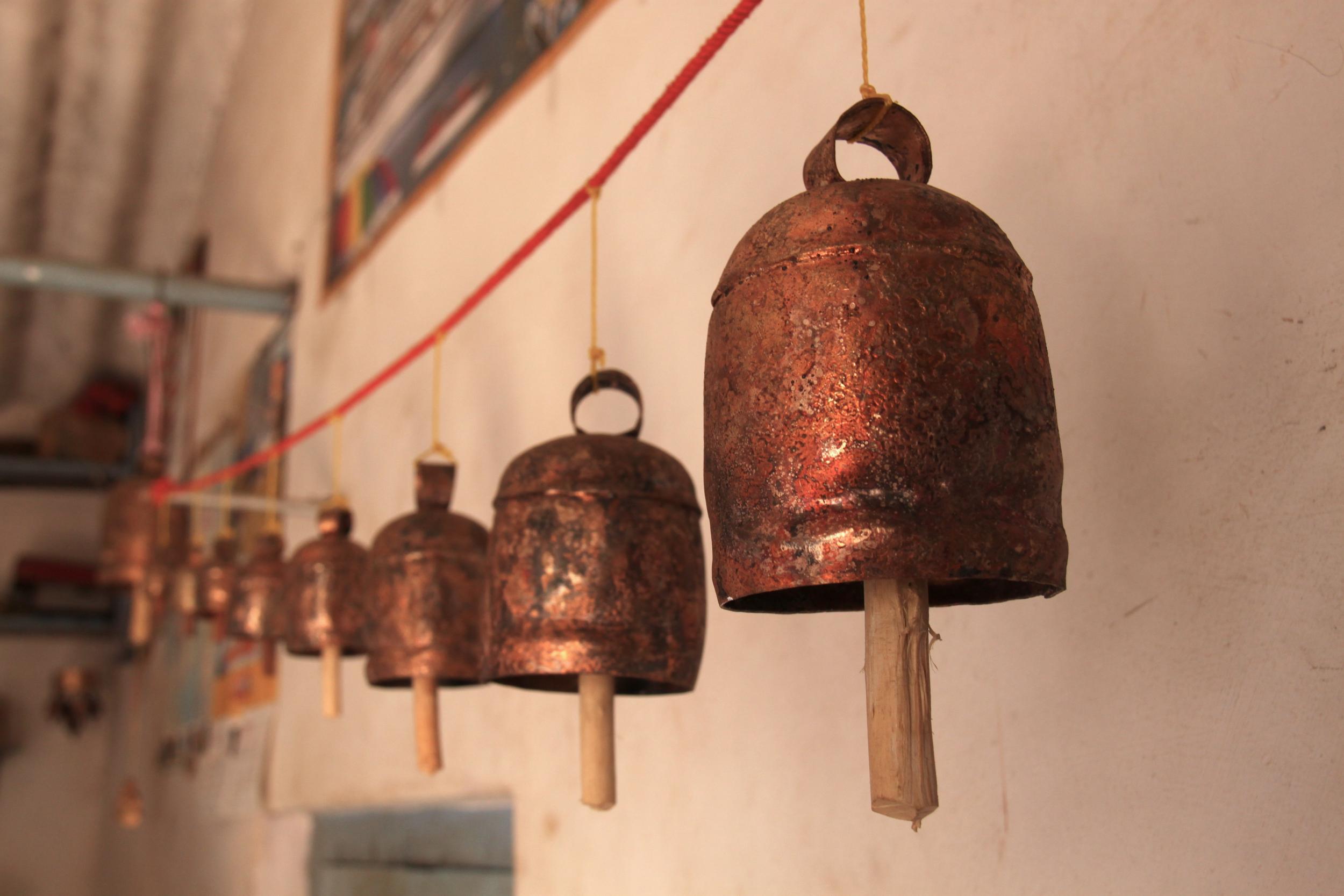 The other popular craft in Nirona and the neighbouring villages is lacquerware, with more than 30 families producing colourful, handcarved wooden items, coated with resin (lac) obtained from native trees or insects. While many craftspeople in India have switched to synthetic paints, those in Kutch stick to organic resin.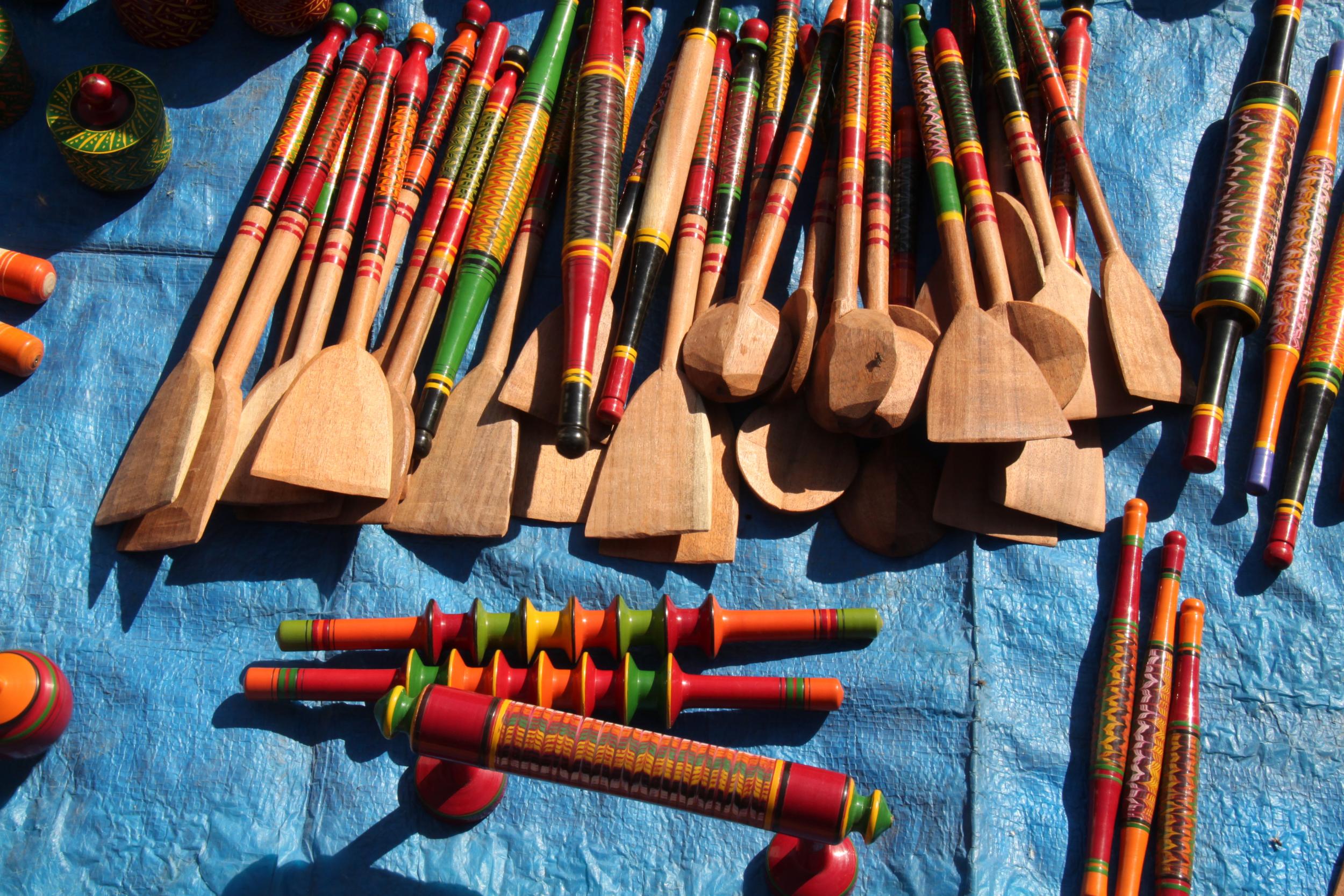 Once an item is carved into the desired shape, it is polished with lac to a smooth, glazed finish. In my aimless strolling on the lanes of Nirona, I see finished products – from kitchen ladles to jewellery boxes – laid out to dry under the desert sun in front of several houses. I come across an artisan busy glazing a set of wooden spoons with a light and steady touch. He stops work briefly to describe how his entire family has been doing this for generations
"Will your children also learn?" I ask, pointing to the kids playing in the courtyard behind him. He shrugs with studied nonchalance. "I don't know, everyone wants to go to the big city to study and work these days," he says. He's only echoing the worries of thousands of craftspeople all over the country, but I hope he's wrong. It would be nothing short of tragic for these ancient skills to die out.
Travel essentials
Getting there
Air India has flights from London Heathrow to Ahmedabad from £554 return. Connect to Bhuj with a short domestic flight or train ride. Within Kutch, it's best to hire a tourist cab for the day.
Staying there
Devpur Homestay, located 48km from Bhuj airport, is an excellent base, where the host Krutarthsinh Jadeja offers invaluable tips on local attractions.
More information
gujarattourism.com
Source: Read Full Article