America's best 100-mile road trip
When it comes to iconic road trips, no-one does it quite like America. Anyone that's harboured a romantic daydream of jacking it all in and driving Route 66, or tearing around the desserts of the southwest on a Harley, can attest to the allure of the USA's great open roads. But what if you're looking for something more digestible, a short, sharp burst of classic Americana, achievable on just half a tank of gas? Then head to New England for the country's best 100-mile road trip.
Starting in Connecticut, just north of Manhattan, and finishing up the coast in Rhode Island, the route packs in rugged Atlantic coastline, historical towns, colourful clapboard houses, vineyards and lobster so fresh it slept in the ocean the night before. You can tick off this itinerary in three days, and you can do it after you've done New York. There's easily enough to do and see for a week, and of course there's no need to stop at Rhode Island if you have more time – in America, there's always another road to travel.
Connecticut
Our journey begins not by car but by train, on the two-hour ride from Grand Central to New Haven in Connecticut – departing from traffic-clogged New York is nobody's idea of a great American road trip. Pick up your car from the station and head immediately to Wooster Street, New Haven's Little Italy, to fuel up at Pepe's Pizzeria, regularly named "Best Pizza in America" by The Daily Meal.
Founded in 1925 by local baker Frank Pepe, this institution was the originator of the New Haven pizza style, characterised by thin crispy bases, very little crust, and simple toppings such as the classic tomato red pie, and the signature "white" pizza topped with clams and cheese. After lunch, take time to explore downtown and New Haven's other famous institution, Yale University, including its impressive British art gallery – which, remarkably for America, has free entry.
It's time to hit the road again, but ignore the multi-lane I-95 in favour of the quieter Highway 1; it's a slower, less-direct route but the payoff is fewer cars and passing through pretty New England suburbs with their picture-perfect white clapboard houses. It's also the road that leads you to two of Connecticut's finest craft breweries: Thimble Islands and Stony Creek. Stony Creek has the better location, with an outdoor terrace by the water; but Thimble Islands has the better beer, each named after one of the eponymous Thimble Islands – a quick tasting reveals our favourite, an American IPA called Mermaid Rock.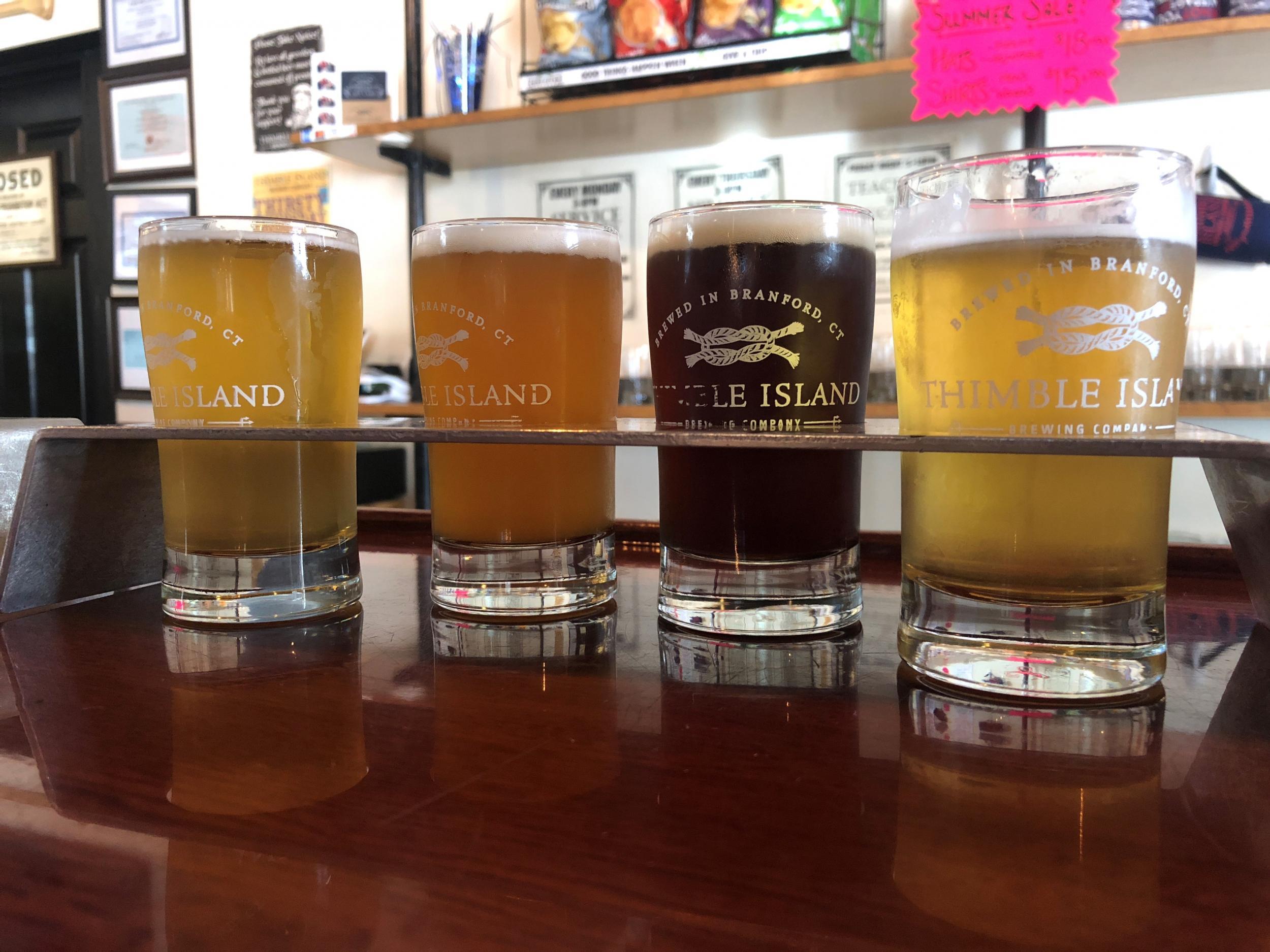 Connecticut also has an official wine route – who knew? – and although it's unlikely to rival Napa or Stellenbosch (yet) there are some beautiful vineyards to visit: 40, in fact. For the oenophiles, a possible diversion here could see you spend a couple of days touring the vineyards further inland – you can even grab a little passport booklet to have stamped as you go.
Established in 1983, Chamard was one of Connecticut's first vineyards. We follow a late afternoon stroll through the vines with a tasting of the estate-grown wines; the dry rosé and the chardonnay are the standouts, as the cooler climate makes growing red grapes more difficult here. The weather isn't the only challenge to Connecticut winemakers; a bit further along the coast at Saltwater Vineyards, set in an old 1930s aircraft hangar, they once lost an entire crop to a herd of (very sophisticated) deer with a preference for pinot noir.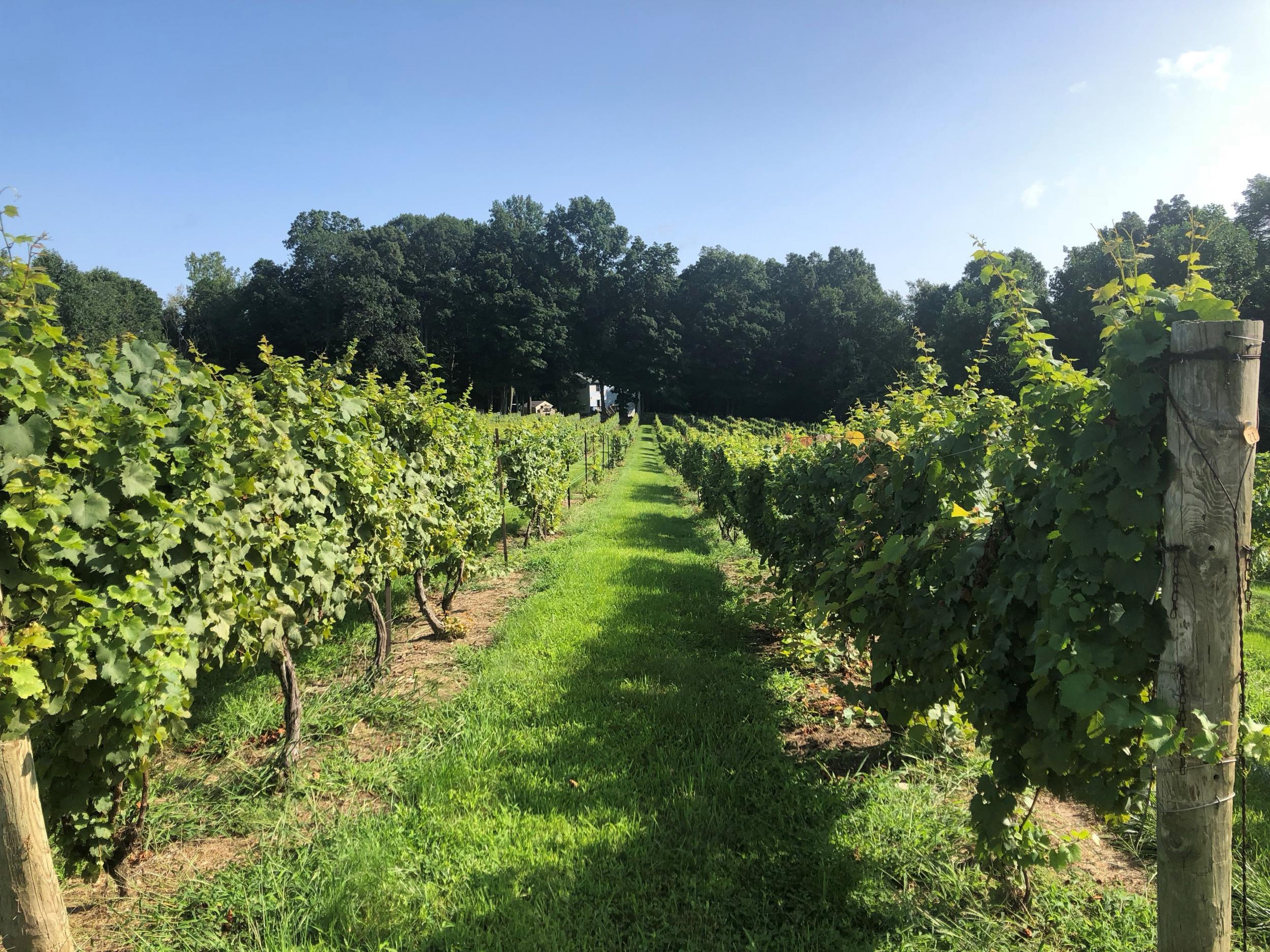 From Chamard it's a short drive to Mystic, the home of Mystic Pizza – the setting and inspiration for the 1988 film starring Julia Roberts. It's also home to Sift Bakery, where we stock up on freshly baked pastries, cookies, and cakes created by Adam Young, who was recently crowned "Best Baker in America" on a Food Network reality show. Don't miss the sticky toffee pecan bun and the croissant stuffed with guava and cheese.
The final stop in Connecticut is the little seaside village of Stonnington, with its rows of classic New England houses dating as far back as 1700 (many of them proudly display the date and the name of its original owner) and an old stone lighthouse built in 1855. Take an hour to stroll the streets before bidding farewell to Connecticut.
Rhode Island
Still high on sugar from Sift Bakery we cross into America's smallest state, Rhode Island, a transition we might have missed it wasn't for Google Maps cheerily announcing "Welcome to Rhode Island" as we pass the state line. Here Highway 1 clings close to the coast and every exit promises another beach to explore before we arrive at our destination, the waterside Matunuck Oyster Bar. It's part oyster farm, part restaurant, and owner Perry Raso harvests his own oysters from a nearby pond, coining a nifty phrase in the process: "From pond to plate." On the restaurant's outdoor deck we order a dozen super-fresh oysters and a chilled lobster roll.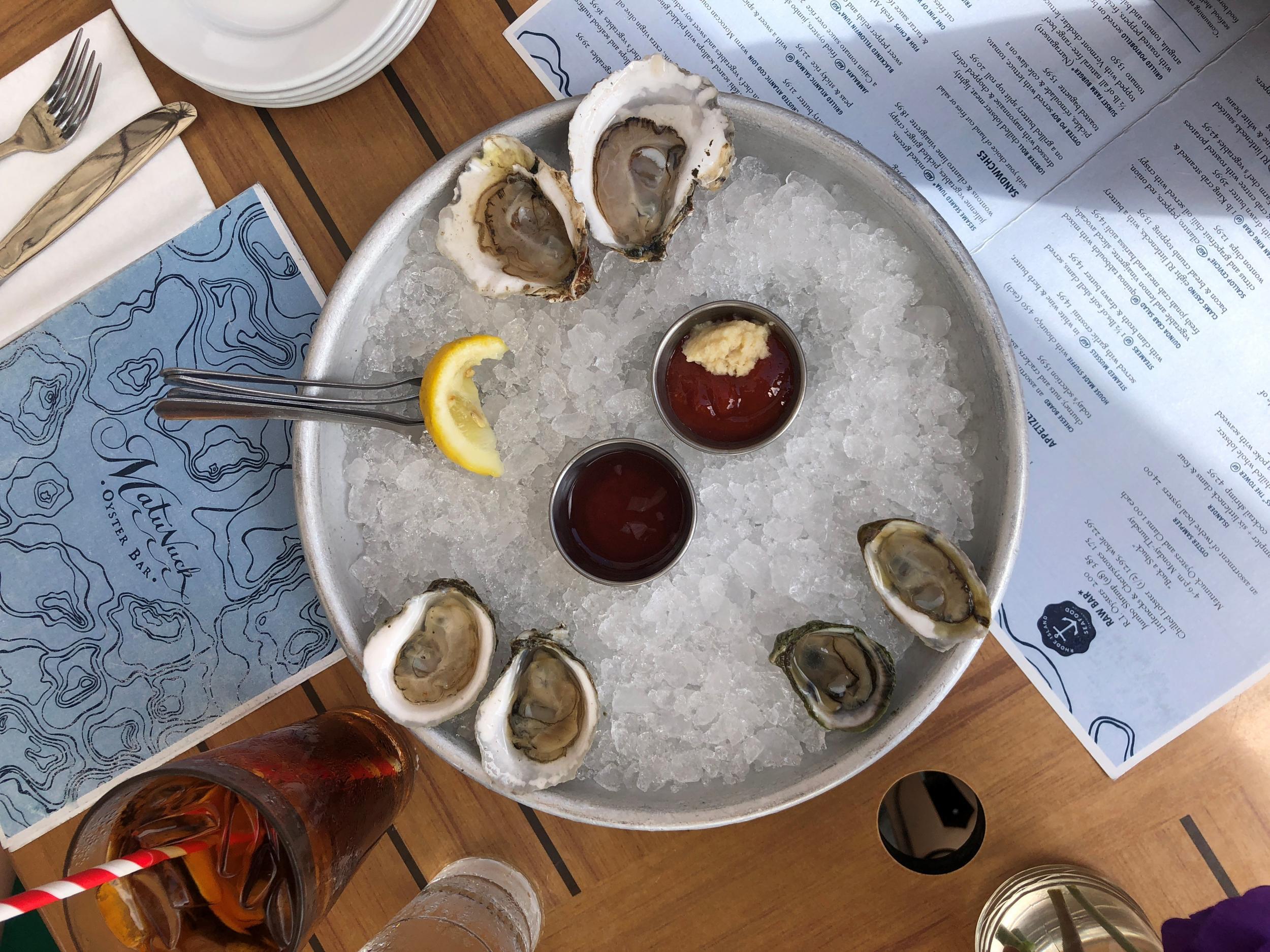 From here it's on to Newport, a classic summer destinations for wealthy New Yorkers in the Gilded Age, the remnants of which can be seen in the jaw-dropping Vanderbilt family mansions that still stand proudly on the cliff edge. These days, the homes are open to visitors as curiosities of a bygone era, but if you just want to admire the architecture, take the beautiful cliff-edge walk, a gentle three-mile pathway that winds along the coastline between the crashing waves and the castle-like mansions.
A touch of the Gilded Age can still be found at The Castle Hill Inn, a cliff-top hotel located on the scenic Ocean Drive route that's also one of the finest dining destinations in town. With an outdoor terrace and a lawn strewn with white Adirondack chairs, we could almost be in one of Gatsby's parties, as locals chink champagne glasses in front of the setting sun. It's a beautiful setting, with a menu of New England classics to boot; we happily tuck in to clam chowder, lobster roll, shrimp and oysters.
About an hour's ferry ride from Newport is Block Island. We hire a bike in the touristy but charming town of New Shoreham and head to the northern tip of the island, passing holiday homes that have us searching local property prices within minutes, eventually arriving at quieter beaches. At one end we see an old stone lighthouse nestled amongst the dunes and realise we've walked straight into an Edward Hopper painting.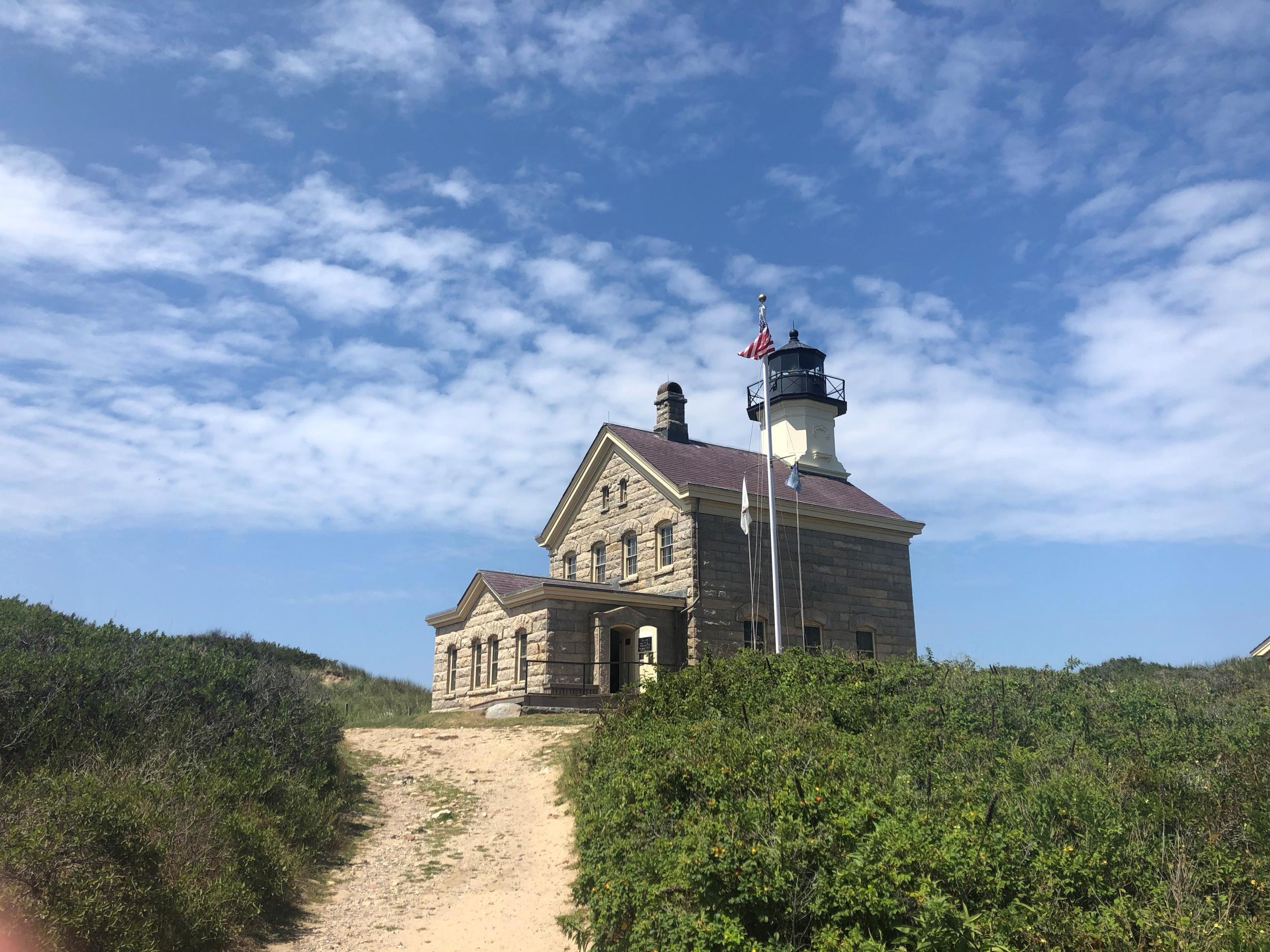 Back in town we grab yet another lobster roll from a small wooden beach shack called Rebecca's, plus a fried scallop roll which may be even better. On our bikes again we head west, taking a shortcut along dusty tracks (tip: stick to the roads), wheels skidding in the sand, before eventually arriving at Dorry's Cove, a beautiful and completely deserted beach. If you don't mind swimming amongst an underwater seaweed forest, the sea is warm (enough) and perfectly calm, but for small ripples made by the occasional passing boat. After many roads travelled, and many lobster rolls eaten, it's an ideal, relaxing end to a jam-packed tour of New England's greatest hits.
Getting there
Fly with American Airlines to New York JFK in Premium Economy from £764 return per person.
Fly from London to New York, then take the train from Grand Central to New Haven to start the road trip.
Source: Read Full Article