Inside the coolest museum you've never heard of
I usually steer clear of alcohol before 11am but this time I've got an excuse. To start with, the drink I'm being offered is a Bloody Mary, the Tabasco sauce-infused cocktail known for its hangover-busting qualities. And I'm in the one place I feel it would be rude to refuse such a tipple: the self-service bar at the Tabasco Museum's restaurant on Avery Island, Louisiana.
My Tabasco-soaked visit takes place during a very special year for the brand, because 2018 is its 150th anniversary. Today, every single bottle (around 700,000 are produced daily) is still made at the original factory on Avery Island outside of Lafayette. This factory, and the barrel and blending rooms, are housed inside clusters of beautiful red brick buildings connected by winding pathways. Elsewhere, there's accommodation for employees. The enormous site also contains the Jungle Gardens, a sprawling 170-acre semitropical idyll where Spanish moss-fringed cypress trees sprout from alligator-filled swamps. Edmund McIlhenny, the man who founded Tabasco in 1868, wanted to create a place where employees could relax. He was also passionate about nature and created Jungle Gardens as a sanctuary for migratory birds.
The entire site feels incredibly wild, and signs by pathways warn me to keep an eye out for black bears. Inside the plantation-style building, interactive exhibits, films and audio recordings explore the brand's history. A huge family tree shows how Tabasco remains a family affair. I'm lucky enough to have Harold "Took" Osborn – the great, great-grandson of founder Edmund McIlhenny and current executive vice president of the McIlhenny Company, which produces Tabasco – as my guide.
In the room dedicated to merchandise, I spot a Tabasco Barbie, a Tabasco surfboard and a pair of Tabasco skis, and there are photos showing the sauce's most iconic roles, which include several appearances in James Bond films and a cameo in Disney's The Princess and the Frog. There's a photo of a tweet by Beyonce which shows a bottle of the sauce next to the singer's pot of instant noodles, and a shot of a Nepalese guide atop Mount Everest, clutching his bottle of Tabasco – apparently it's known as Sherpa oxygen.
In another room, I learn about the different foods produced under the Tabasco brand (although only the sauce is made on site). I spot bottles of Tabasco olive oil and Tabasco crisps, chocolate and spam. Apparently the sauce goes especially well with the processed meat product.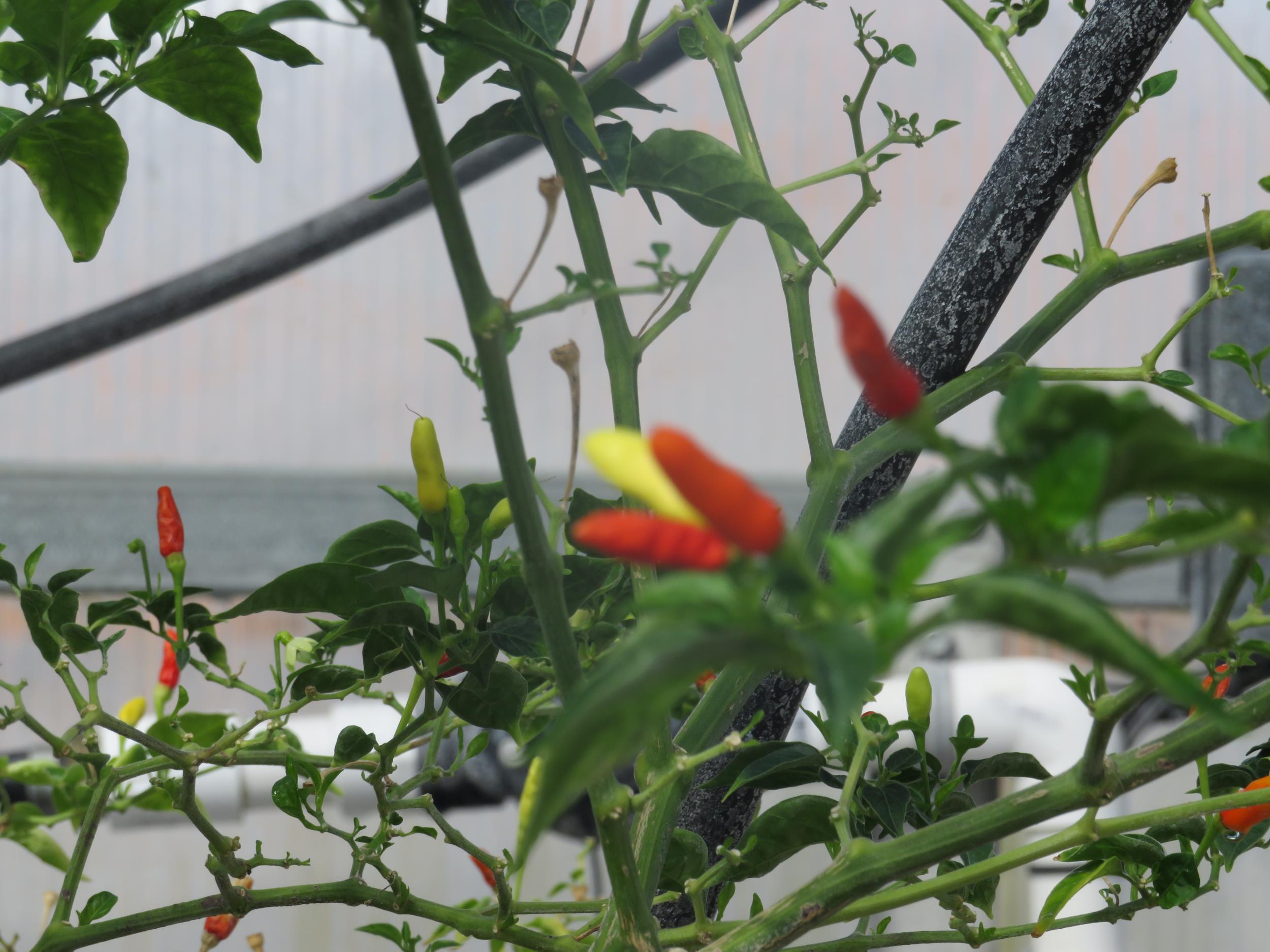 "They just love spam in Guam, and we sell more sauce there than anywhere else," says Osborn. In recent years, the state of Texas has also placed huge orders. It turned out that health workers were using the sauce to prepare for possible Ebola outbreaks. It was used as a stand-in for virus-laden fluids and sprayed onto bandages wrapped around dummy patients. Doctors would practice removing the contaminated dressings before touching their lips – experiencing the "Tabasco tingle" was a sign they'd been infected.
Osborn also reveals that the sauce is used by food scientists across the world. The key ingredient, capsaicin, makes nerves inside the mouth swell and become more sensitive, which is why professional taste testers often place a drop on their tongues.
I head back outside into the hot Louisiana sun and wander past greenhouses filled with pepper-laden plants. Inside the blending room viewing area, the air is thick with the familiar, spicy scent, but if I'm craving a further hit, I can push a big red button to send in a blast of Tabasco air.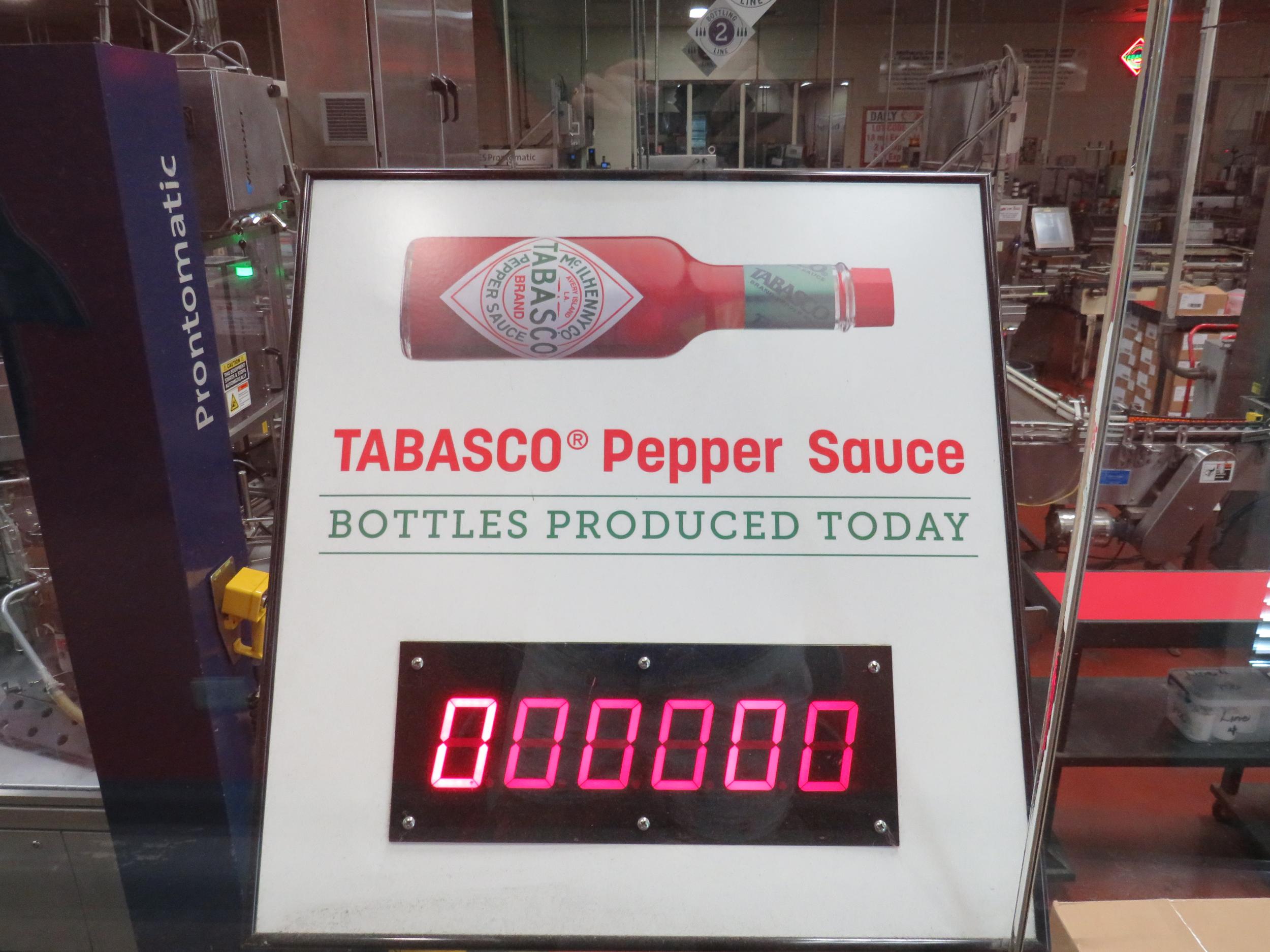 In the huge bottling plant, a helter skelter-like maze of rails and conveyor belts whisks bottles around the room. A digital display lists the number of bottles produced so far on any given day, and on a whiteboard there are details about which country's sauce is being produced that day. On this occasion, it's Brazil.
Digital cameras scan every single bottle, and every batch is inspected by a descendent of Edmund McIlhenny. But the attention to detail starts from the moment the peppers are picked by Tabasco's red stick-wielding employees. These sticks are dipped in paint the exact colour of a perfectly ripe pepper, and held against the fruit to ensure they're ready to be picked.
And then there's the gift shop. I sample some Tabasco ice cream (it's surprisingly nice) and browse the merchandise. You name it, there's a Tabasco-branded version of it: from baby-grows and underwear to Tabasco-infused wood chips and jelly beans.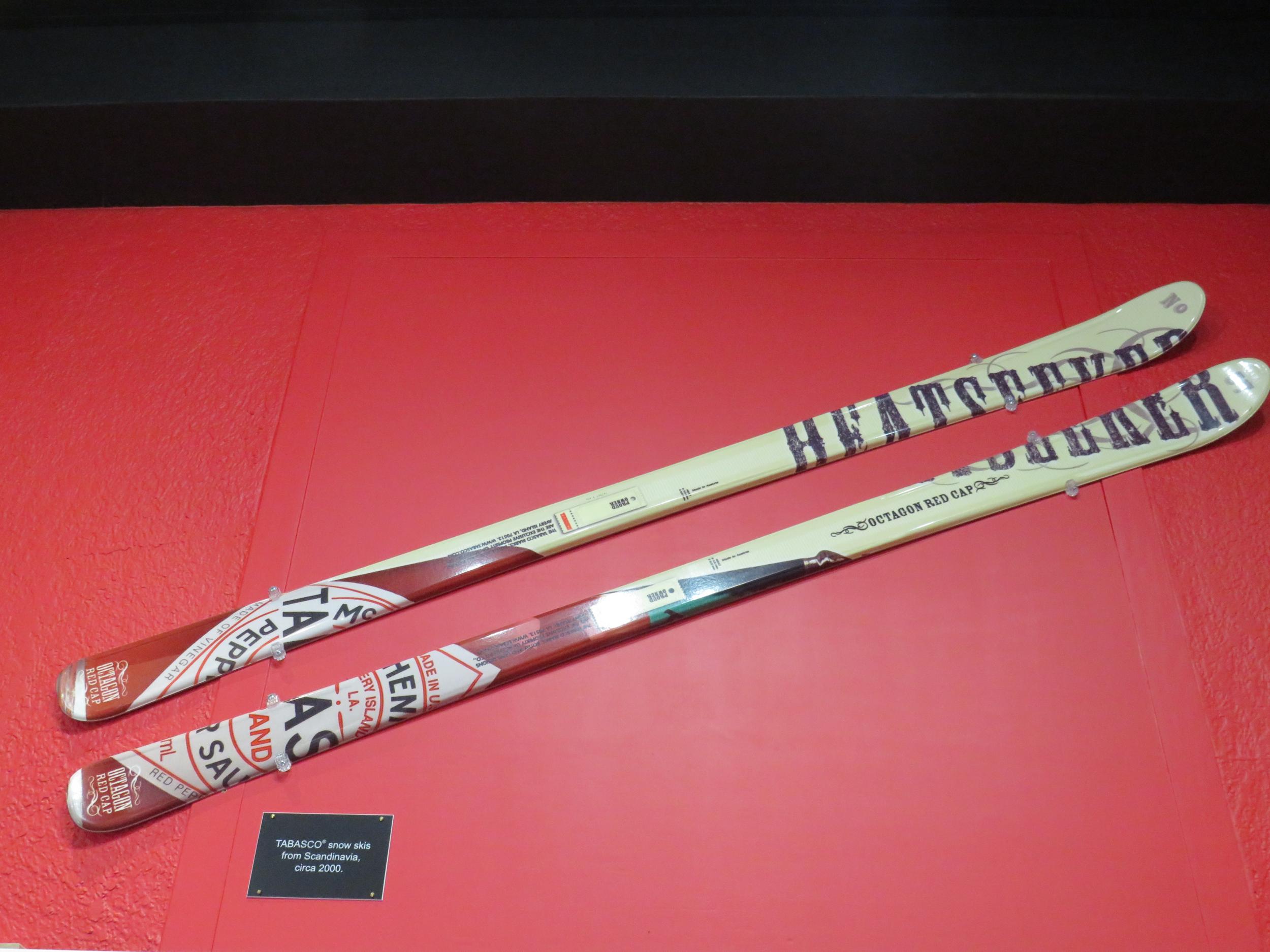 I can buy my very own bright red pepper stick, or pick up Tabasco sauce varieties I never knew existed, including extra hot, chipotle and raspberry versions. There are bottles of Tabasco mayonnaise, mustard, vinegar and jam.
Next to a display of Tabasco bottle-shaped wine stoppers is a Christmas tree bedecked with Tabasco sauce baubles. Even my dog can get in on the action, with his very own Tabasco dog bandana. I browse through a copy of NASCAR Cooks with Tabasco Brand Pepper Sauce, which contains the favourite Tabasco-based recipes of drivers sponsored by the brand. Apparently Team Tabasco driver Jeff Gordon loved his Tabasco drizzled over chicken salad.
But the strangest Tabasco-themed product might be yet to come. "We've been working on a Tabasco soda for some time," Osborn tells me excitedly. Watch this space.
Travel Essentials
Getting there
British Airways (britishairways.com) flies from London Heathrow to New Orleans from £683 return
Staying there
Doubles at the Hilton Homewood Suites in Lafayette (homewoodsuites3.hilton.com) start from £111, room only.
More information
Tickets for the Tabasco factory tour and museum cost $5.50 (tabasco.com/visit-avery-island).
Source: Read Full Article