Meet the family who've been on the road in South America for 13 years
"The people with money, they travel too fast," says Matu Miró, as he runs his fingers through his silver-streaked brown hair. "The body is on vacation, but the mind doesn't stop."
Sitting outside a brightly painted, decades-old bus in Oaxaca, Mexico, Miró embodies neither speed nor money. The Argentinian's journey began 13 years ago on a beach in his native Patagonia. It was there he met Shanti Gorloo.
She'd arrived four months earlier from Belgium, having just given her small photography business to her employees. She had no attachments and no return ticket – just a retired city bus she'd purchased outside Buenos Aires.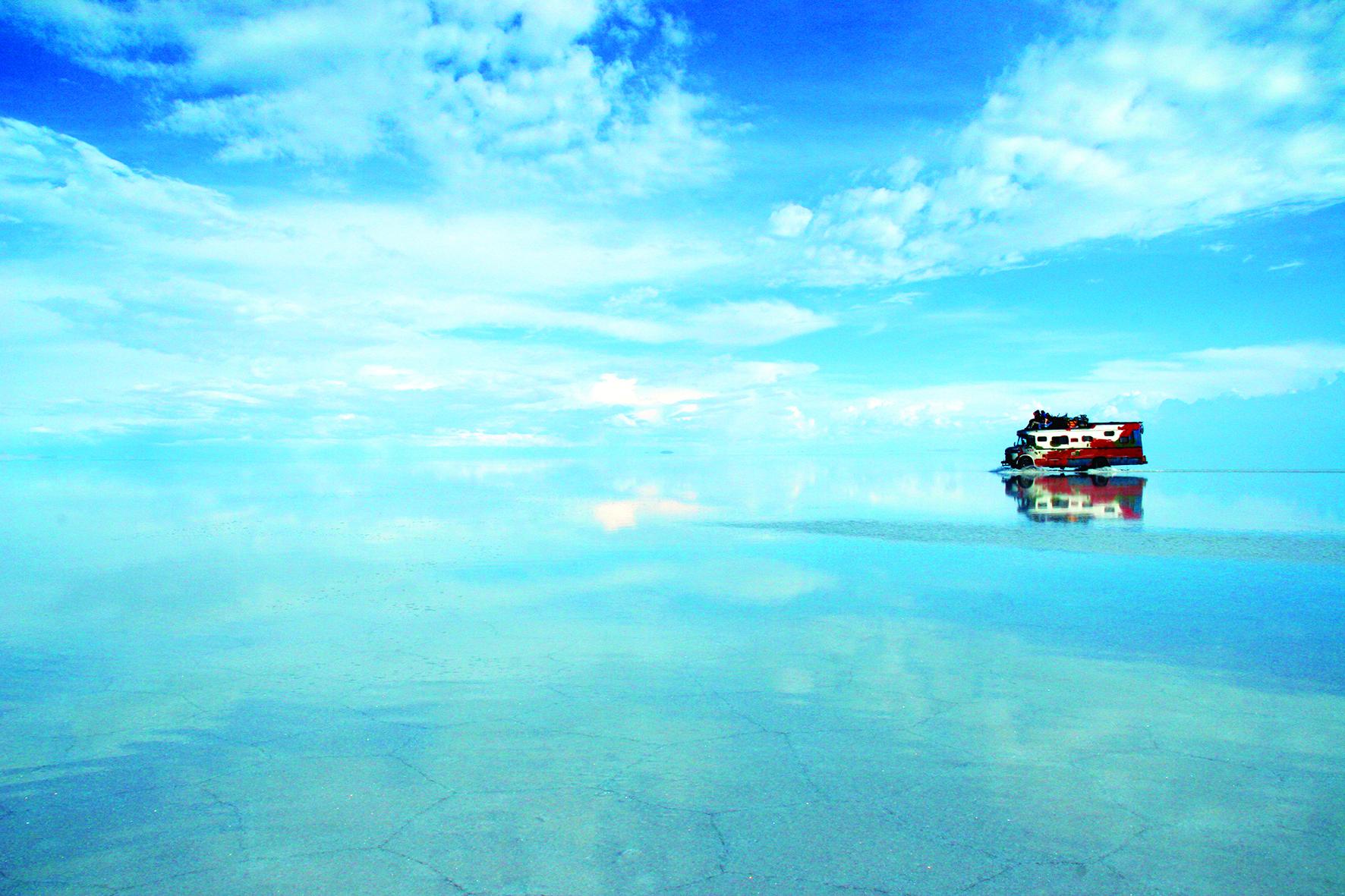 Miró had two sons from a previous relationship, but felt the pull of the road, too.
"I'd been separated from their mother for years," he says. "You know, it's better to have one good father away than one bad father there – and I wasn't happy." (He still maintains contact with his sons, and one even travelled with them for a while.)
So together, Gorloo and Miró began travelling north. As the views changed outside, they did inside, too.
Three years into their journey, in the middle of the Ecuadorian jungle, they welcomed a daughter named Zaina. And after 11 years, they adopted a dog, Marta.
Over 13 years and through 18 countries, the only constant has been their home: the bus they call El Bicho.
The name, according to Gorloo, has two translations: "bug" and "ugly."
"The bus was like a bug, because it has a nose and eyes," she says. "Now it's nice because we make our home in it – but before, it was just an ugly bus."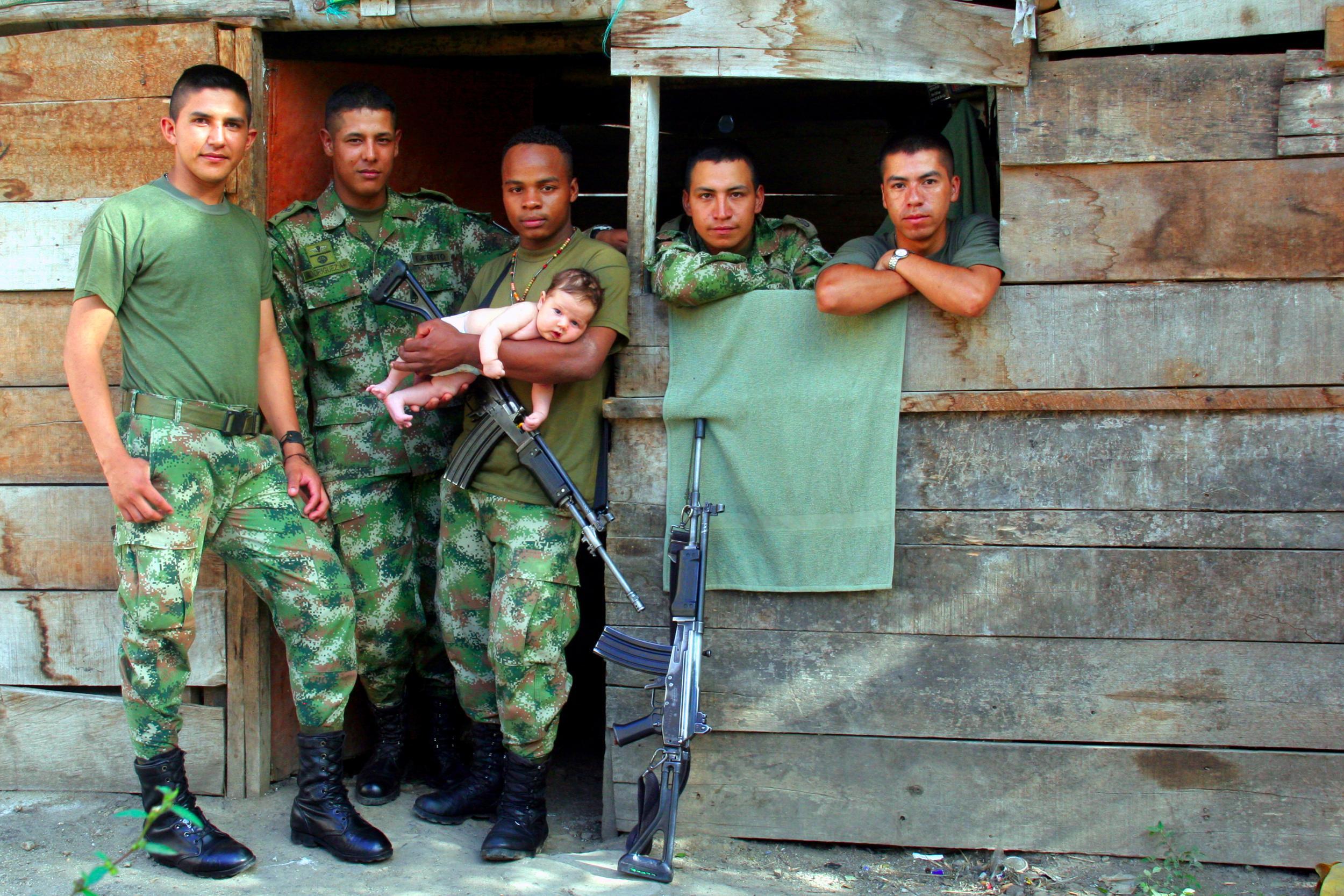 The biggest challenges of life in El Bicho, they say, are the constant repairs and occasional quarrels.
"Like every life, there are problems to fix," explains Gorloo. "But every problem is how you see it. All the things that happen to us are just something to resolve – they're not the end of the world."
A prime example? The time they ran out of money.
"We were in Brazil, we didn't speak Portuguese, and we were like, 'Now what are we going to do?'" she says.
"That was the best thing that happened to us – it changed our values, everything. Time was not important anymore. We learned to live day by day."
They did odd jobs, taught photography classes, made food to sell; whatever they could to afford to eat. "With two hands, you can do anything," she says.
Besides food, fuel and repairs, they have few expenses. "The secret is not to earn a lot of money," explains Gorloo. "It's to spend as little as possible."
These days, they mostly fund their travels from sales of their T-shirts and book, which you can only purchase if you happen to catch them on the road.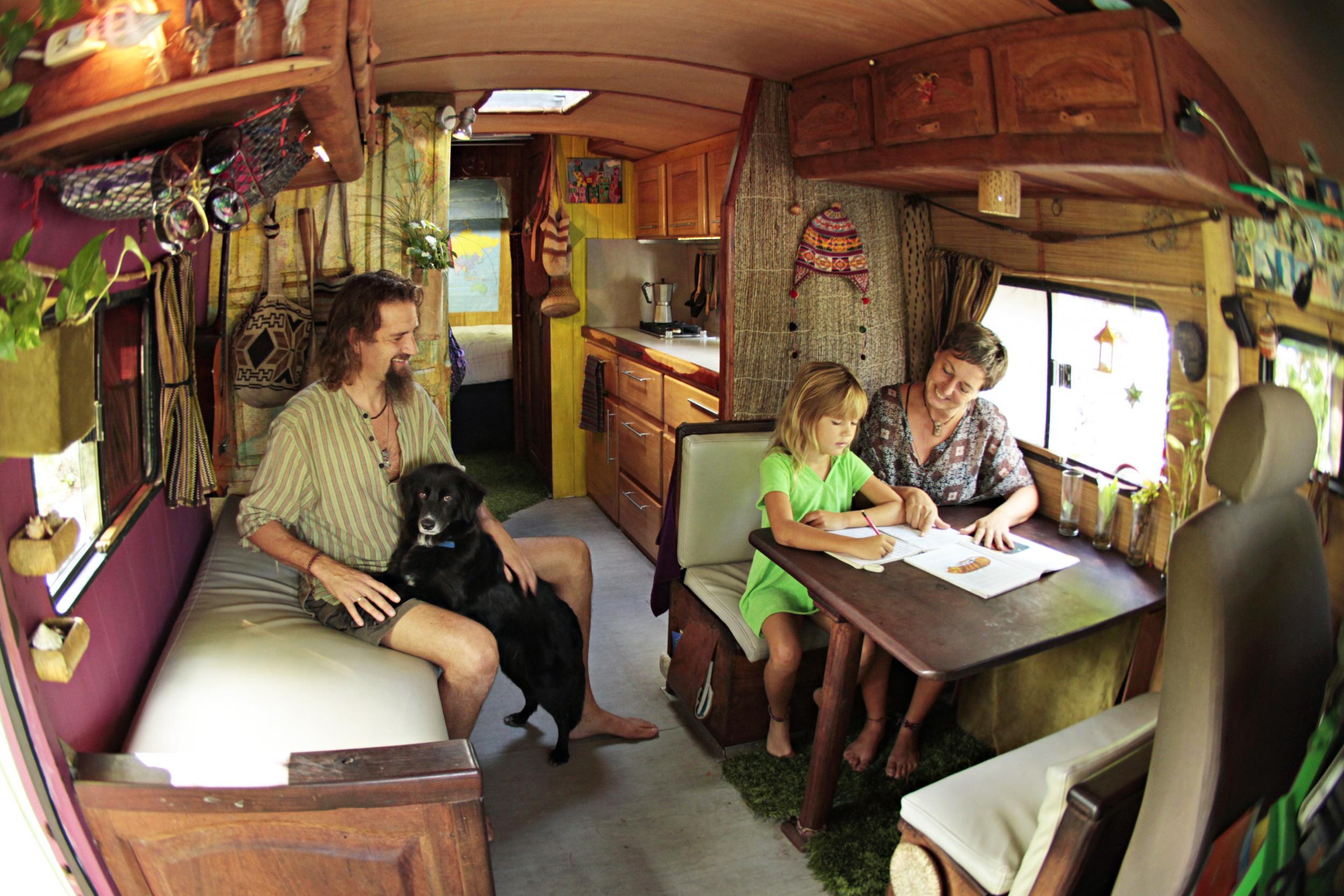 Unlike many other travelling families, they don't have a blog and they don't seek media coverage. They don't even own a smartphone.
The only way to follow their journey is on a Facebook page they update several times a month.
"We don't want to be connected all the time," says Gorloo. "I prefer to spend my life another way – not in front of a computer."
Ten-year-old Zaina, like her parents, is reflective – even in response to basic questions like what she wants to be when she grows up.
"Do you know what's going to happen tomorrow?" she asks. "Do you know what's going to happen 15 years from now? Me either."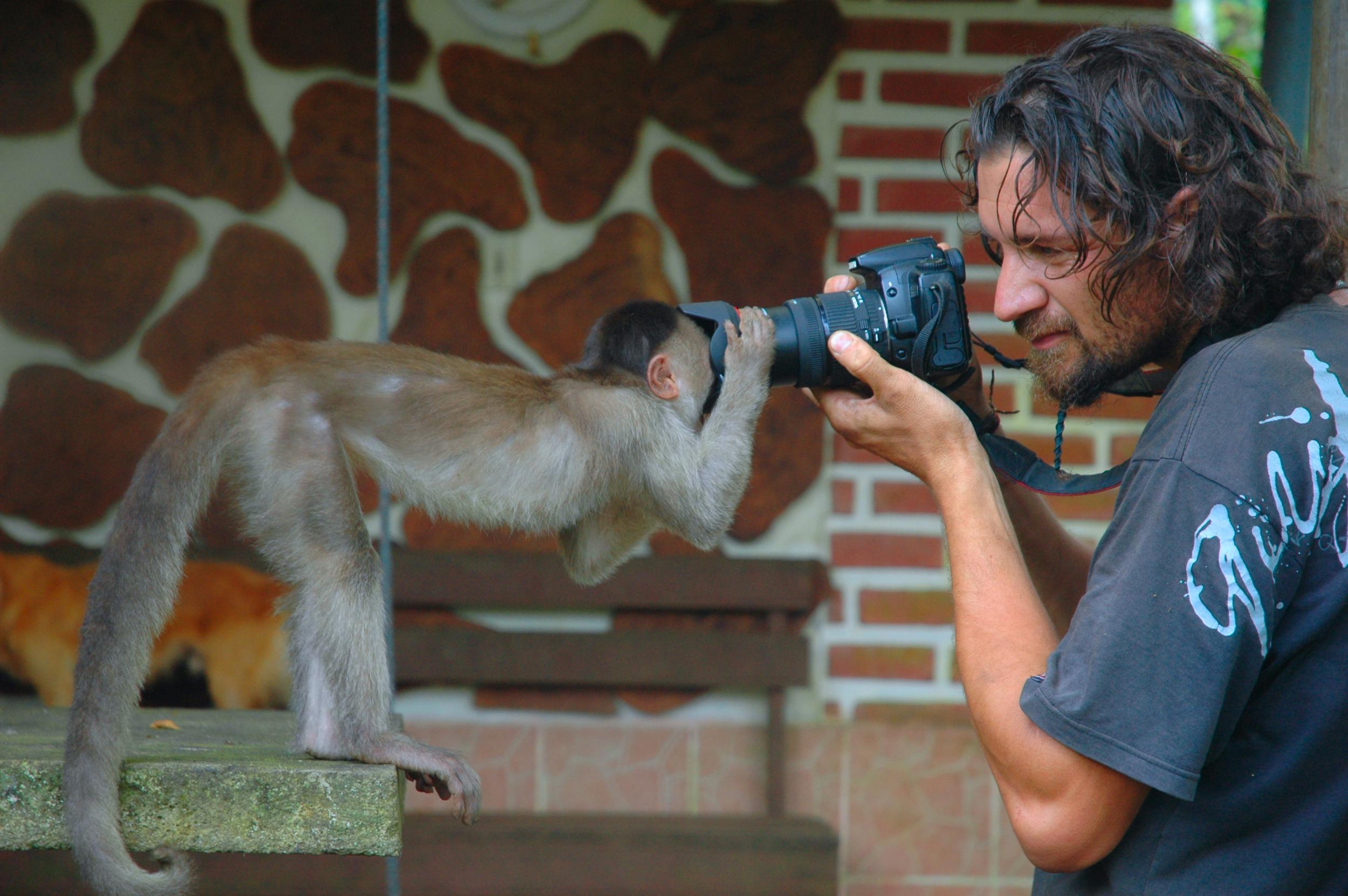 She's precocious, with the air of someone used to interacting more with adults than kids. Homeschooled by Gorloo, she speaks Spanish and some English, and loves Harry Potter.
She's aware how unusual her life is, yet is unable to compare it to something more stationary. "I was born here," she says. "I don't know what it's like to live in a house. But this is beautiful: new friends, new places."
And, for the foreseeable future, that beautiful life will continue to be the only one she knows.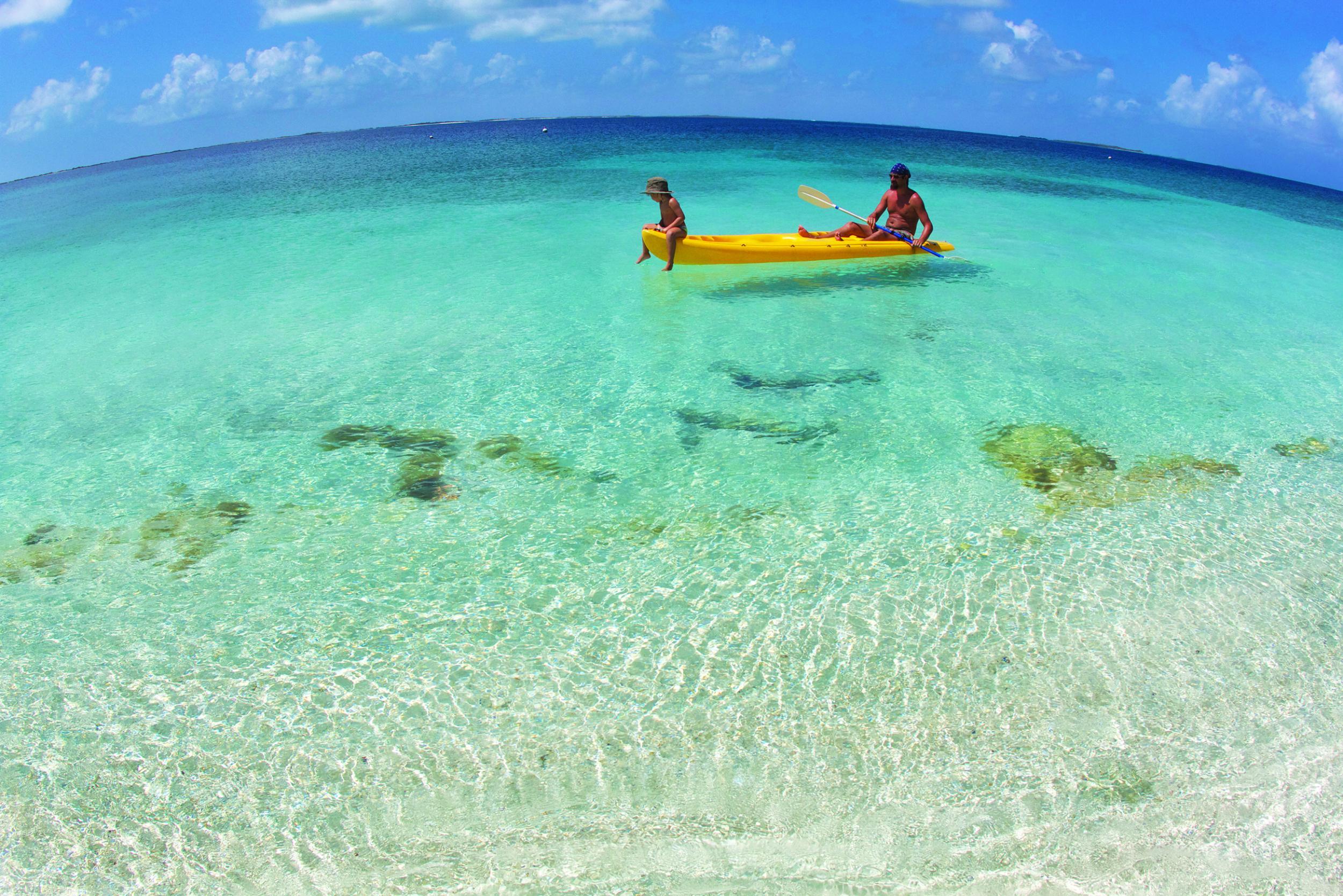 "Our plan is travel," says Miró. "It's not so important, the last point. The important thing is the middle."
Their surroundings, their family, their lives – all have changed significantly during the years they've been on the road. But the biggest change, they say, has been their perspective.
"The only thing we regret is not having started earlier," says Miró. "Because the real travel isn't through the countries – it's through yourself."
Source: Read Full Article