This is how you can record your own country music song in Nashville
"That's such a pretty line," says Nashville songwriter Ben Roberts in his slow southern drawl, "it makes me want to cry." As this burly beast of a musician practically weeps into his guitar on the spot, my heart swells with pride.
Just an hour ago, I wrote the immortal line that has tugged on the heartstrings of this young professional – one of Rolling Stone magazine's "10 New Country Artists You Need to Know". I'm pretty much living the life of a character from the hit TV show Nashville (2012), in which friends are always producing songs together –except now I'm the one writing the tunes and I'm actually in Nashville, Tennessee, the country music capital of America.
It's all thanks to Steve Fishell, the Grammy-winning producer who has played pedal steel guitar with musician Emmylou Harris for 30 years. He's now helping keen amateurs get a share of the Music City magic by bringing them to Nashville's famous Sound Stage Studios on the famed Music Row, and pairing them with a musical expert who helps them release their inner Hank Williams or Dolly Parton.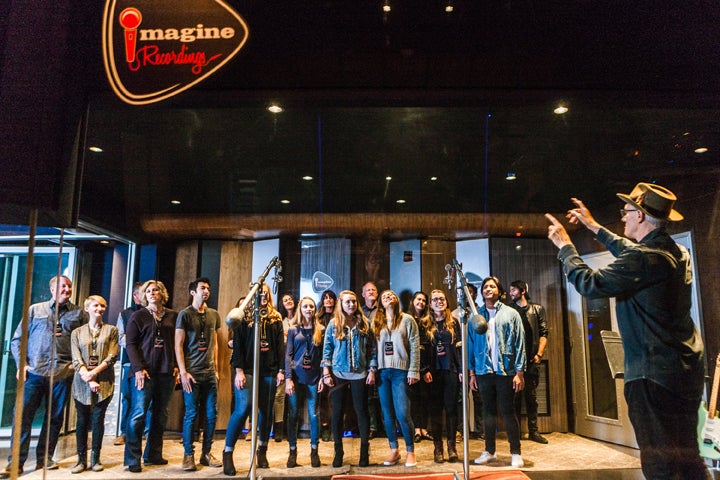 It's a scary prospect, writing and cutting your debut tune in a studio where all the greats of country music have recorded 500 number one hits between them – and completing it all within a pre-booked time slot. What if I can't think of a theme or come up with any lyrics, let alone a melody?
This is why Fishell advises to "come with a title in mind," and matches newbies with seasoned professionals who have the skills to help novices craft a credible song from scratch in 90 minutes or less.
We do it in an hour, thanks to the fact I come prepared with a theme redolent of loss and longing, both of which are the essence of a country hit. A recent road trip through Tennessee and Kentucky has made me terribly homesick for the eight years I lived in California, and everything about the American dream I had to give up to come back to Britain. Like what? Well, "red rock highs and enormous skies" since you ask, not to mention "diner fare and the desert air".
But it's my final line: "Part of me knows it was never really home", which has set Roberts blubbing. However, a lot of help is still needed to whip my song into shape; I need someone to introduce new ideas and to assist me in improving my original ones.
As Fishell, who has played with Dolly Parton and Reba McEntire and produced for Willie Nelson, predicts, it takes only a couple of minutes of staring at a blank pad without exchanging a word to come up with some alchemy.
Roberts says my driving-related lyrics make him think of yellow lines – and suddenly magic occurs in our "highway stretching to an endless ribbon of gold" lyric. Hokey? Yes, but that's country music for you.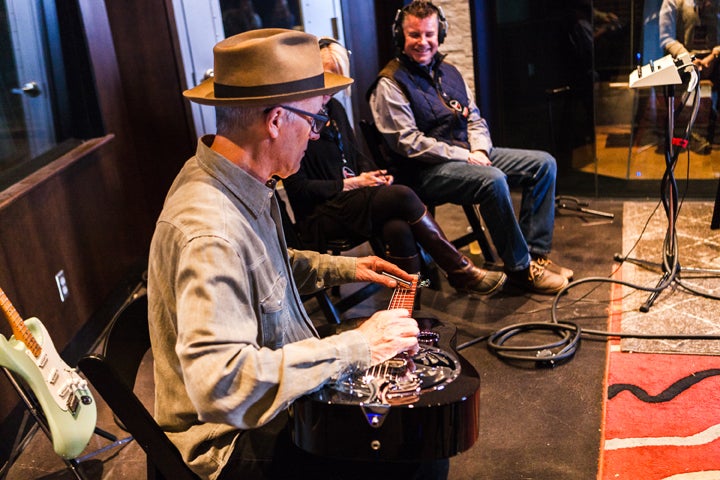 More magic happens in the mix room once the lyrics are completed, with the help of "friends I haven't seen" joining the "fields of green" I missed enough to leave my lucrative life in California. Now it's over to Fishell, who hoiks out a Dobro guitar, and engineer Nick Autry, who has worked with artists from Carrie Underwood to Buddy Guy.
Within another hour, Autry has laid down more instrumentals over Roberts' plaintive voice and guitar, and Fishell has added a fantastic slide solo. Emmylou and I– our songs recorded by the same producer!
A copy of the finished track is emailed to me as a permanent souvenir of a blissful creative session, in which I got to express some thoughts which have circulated in my head for more than a decade.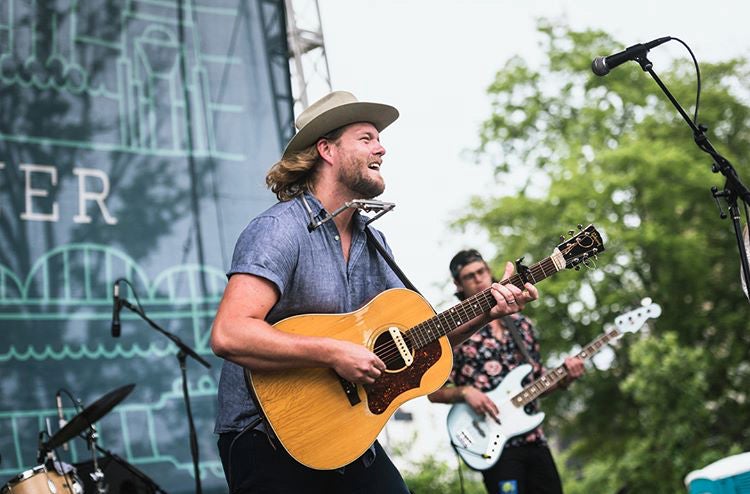 The icing on the cake is that I own a percentage of the rights to the song, should anyone want to record it. Roberts is already preoccupied with a July release by his band, Carolina Story, and since this is not Nashville the TV show, I can't just go and try out my new material at a country songwriters' Mecca, the legendary Bluebird Cafe.
I could peddle my song around via a publisher – but no one would even look at me until I had a portfolio of at least 25 tracks. Even then, I'd be up against everyone, in a city with more songwriters than anywhere else in the world. But whatever happens, I've made my own country music song – and I feel like the next Taylor Swift.
Travel essentials
Getting there
British Airways serves a Nashville direct from London, five times a week from £649 return.
Staying there
The new Fairlane has a branch of New York's famous Mile End Deli in its lobby for breakfast; doubles from around £184, room only.
More information
Imagine Recordings charges $2,000 for a two-hour songwriting session for one or two people, $3,500 for larger groups.
Source: Read Full Article