Why hunting dinosaurs on Oahu is a movie buff's dream
As far as dramatic scenery goes, this view is hard to beat. I'm looking down a broad, green valley that's hemmed by parallel, mountainous ridges – the tallest peaks of which are lost to the clouds. Their steep flanks are indented by vertical grooves worn by wet season waterfalls, making the twin ridges look like mossy rows of jagged teeth. It's a verdant, raw, primeval landscape on such an epic scale that it could almost be another long-lost world.
This evocative location is Ka'a'awa Valley and I'm at Kualoa Ranch, a 4,000-acre estate on Oahu, Hawaii's third-largest island. Although this is my first time here, I'm experiencing déja vu. But then, I have seen this valley before – and there's every chance you have too. The only thing missing since last time I saw it is a runaway stampede of dinosaurs.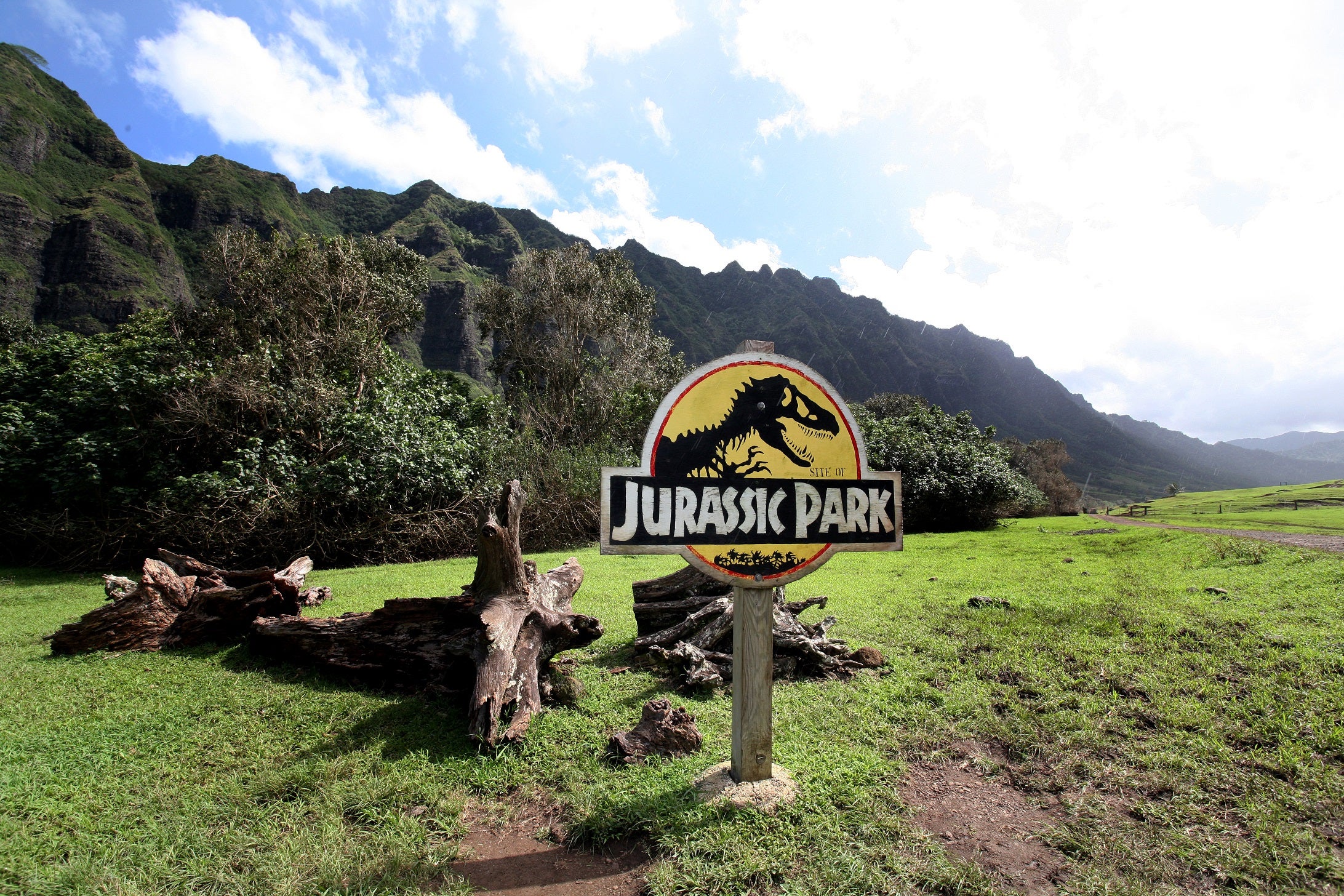 Kualoa Ranch's mountains, valleys and tropical forest have provided the backdrop for scores of TV shows and films, including the likes of Lost, Jumanji and – most famously – Jurassic Park, which hit cinemas 25 years ago this summer. Remember that classic scene where Sam Neill's character hides behind a fallen tree to avoid being trampled by fleeing gallimimus? That was filmed right here, along with key scenes from Jurassic World.
With Jurassic World: Fallen Kingdom, the franchise's latest iteration, Kualoa and Oahu itself are very much back in the spotlight. Better still, the ranch welcomes visitors, so film buffs can experience firsthand the locations they've seen onscreen.
My tour today has taken in a boneyard that appeared in Kong: Skull Island, and a giant reptilian footprint that staged a memorable scene in Godzilla. But best of all is the high-walled jungle-filled compound, as seen in Jurassic World, from which the fearsome indominus rex escaped.
From the movie, I clearly remember the deep claw marks etched into the wall. We stop to take photos by the scratches and, up close, it's apparent the concrete is fake. It turns out that the wall is made of plywood and netting covered with stucco, surprisingly flimsy and soft to the touch. No wonder the creature got out!
Although Kualoa ranks among Oahu's most popular attractions, it's only one of many island highlights. I'd started out my visit with a few days in the capital, Honolulu. There are no direct flights from the UK, but Virgin Atlantic and Delta Airlines got me there with a simple connection via Los Angeles in under 20 hours.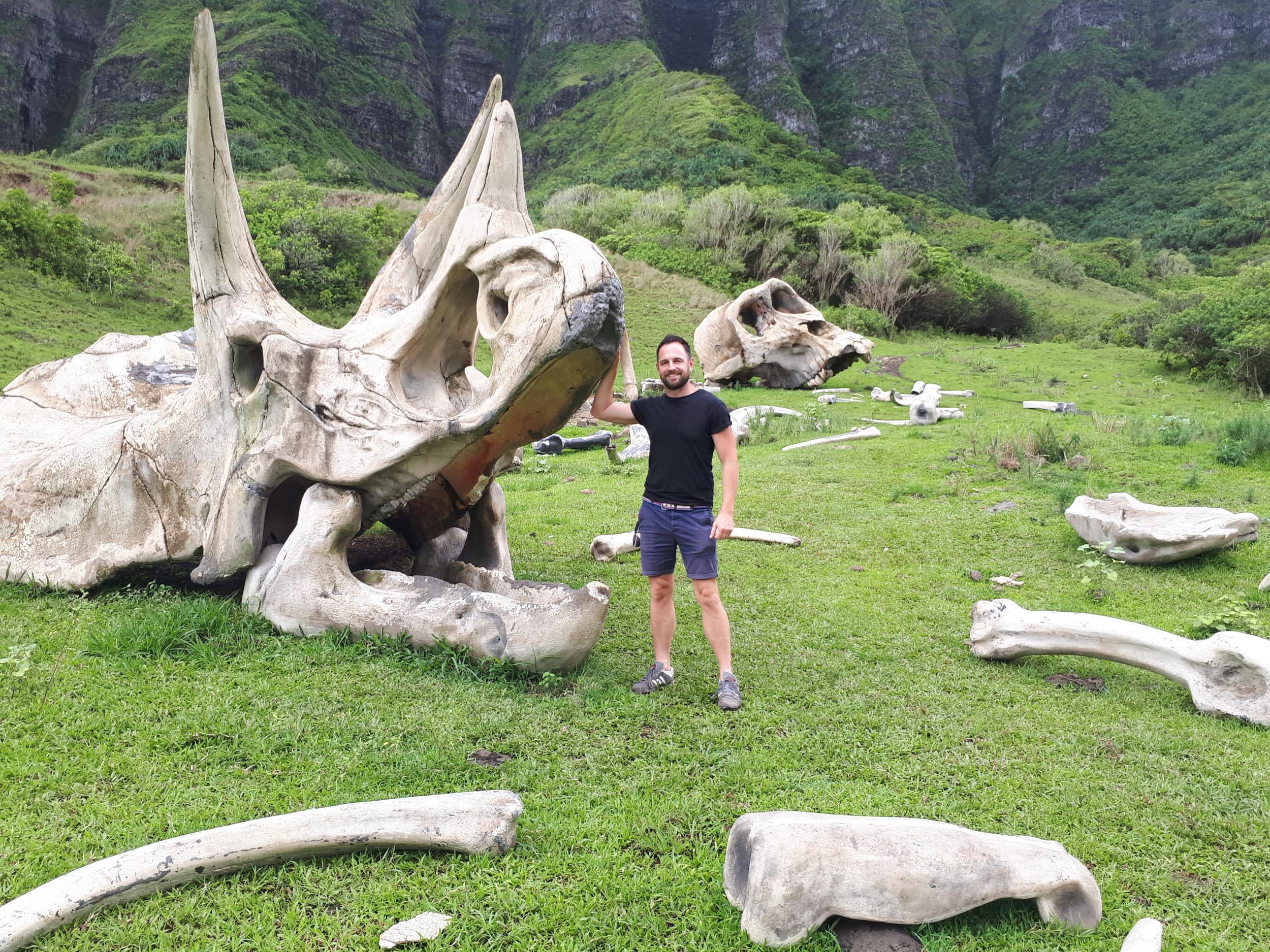 Thankfully, after such a long flight, Honolulu's Waikiki Beach is only 25 minutes from the airport, which allowed time for a jetlag-busting dip in the sea before sunset.
My home for these few nights, Halekulani, is Waikiki's original luxe hotel and overlooks the palm-fringed Pacific at the less crowded end of the beach. Besides relaxing poolside and watching surfers working the offshore break, I made the most of the hotel's courtesy access to Honolulu's cultural attractions – from the artefact-laden Bishop Museum to the 19th century Iolani Palace, home to Hawaii's last reigning monarch before the United States annexed the isles in 1898.
But while Honolulu and Waikiki are the obvious Oahu experiences, I'm splitting my stay between town and country to enjoy a full island immersion. Having left Honolulu, I relocated to the slower-paced North Shore's Turtle Bay resort, from where I discovered Kualoa as well as Waimea Valley's botanical gardens and beach, whose deep drift of golden sand lies tucked in a perfect cove.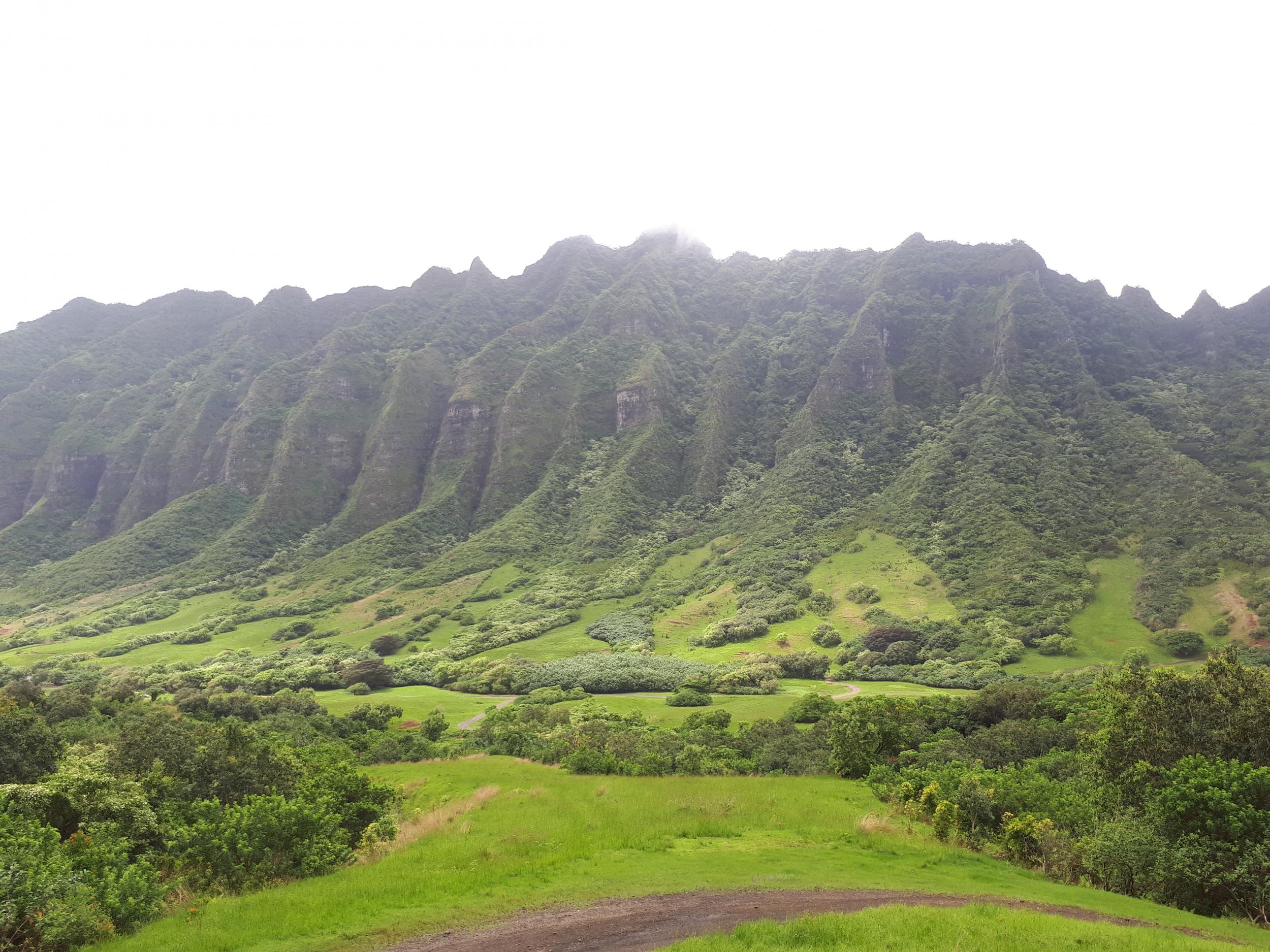 Turtle Bay is the sort of place that's not easy to leave. It sits on an 800-acre estate that includes five miles of shore, including undeveloped coves and beaches with barely a footprint on the sand. Endangered Hawaiian monk seals sometimes haul out here for a nap, and sea turtles inhabit the shallows in abundance.
With mask and snorkel, I took to the water to seek turtles face to face. It didn't take long to find one grazing the seaweed-covered rocks close to the shore. Another swam past – so I followed, keeping pace at a respectful distance. As we swam along together, she watched me with inky eyes while I admired the patterns on her shell.
Like all reptiles, she was essentially a living dinosaur, making this a real-life Jurassic Park experience. It was an incredibly special encounter – and much safer than meeting indominus rex.
Travel essentials
Getting there
Virgin Atlantic flies daily from London Heathrow to Hawaii from £897, via LA with Delta Airlines.
Staying there
Bon Voyage offers a package comprised of two nights at Halekulani, five nights at Turtle Bay, Kualoa's film tour, flights and car rental from £2,684pp in September.
More information
visit-oahu.com
Source: Read Full Article