10 of the best things to do in Bergen
Despite housing just 280,000 or so inhabitants, Bergen is officially Norway's second city – but instead of a bustling metropolis, visitors can expect a quaint, town-like destination, with traditional houses and clean, pleasant streets. Nature isn't far off either: the city is surrounded by water on one side and mountains on the other. With Norwegian offering direct flights from London Gatwick taking just under two hours, Bergen is the perfect jumping off point for exploring more of Norway or simply for indulging in a chilled out city break.
Here are 10 ways to make the most of a trip there.
Eat fiskesuppe
Bergen's traditional fish soup includes muscles, prawns and fish dumplings (or "fish balls", to use the more amusing translation) and is a staple dish in the region. It's served at restaurants all over – try it at Bryggeloftet & Stuene, a traditional haunt that dates back to 1910, for a rich, creamy incarnation of a classic.
Go on a street art hunt
You might not associate Bergen with a vibrant street art scene at first glance, with its old wharf and traditional wooden buildings, but murals bursting with colour are waiting around every corner. Particularly striking are those depicting giant, looming trolls. Go for a wander and see what you can spot, or take a two-hour tour with Bergen Food Tours; 200NOK (£18.70).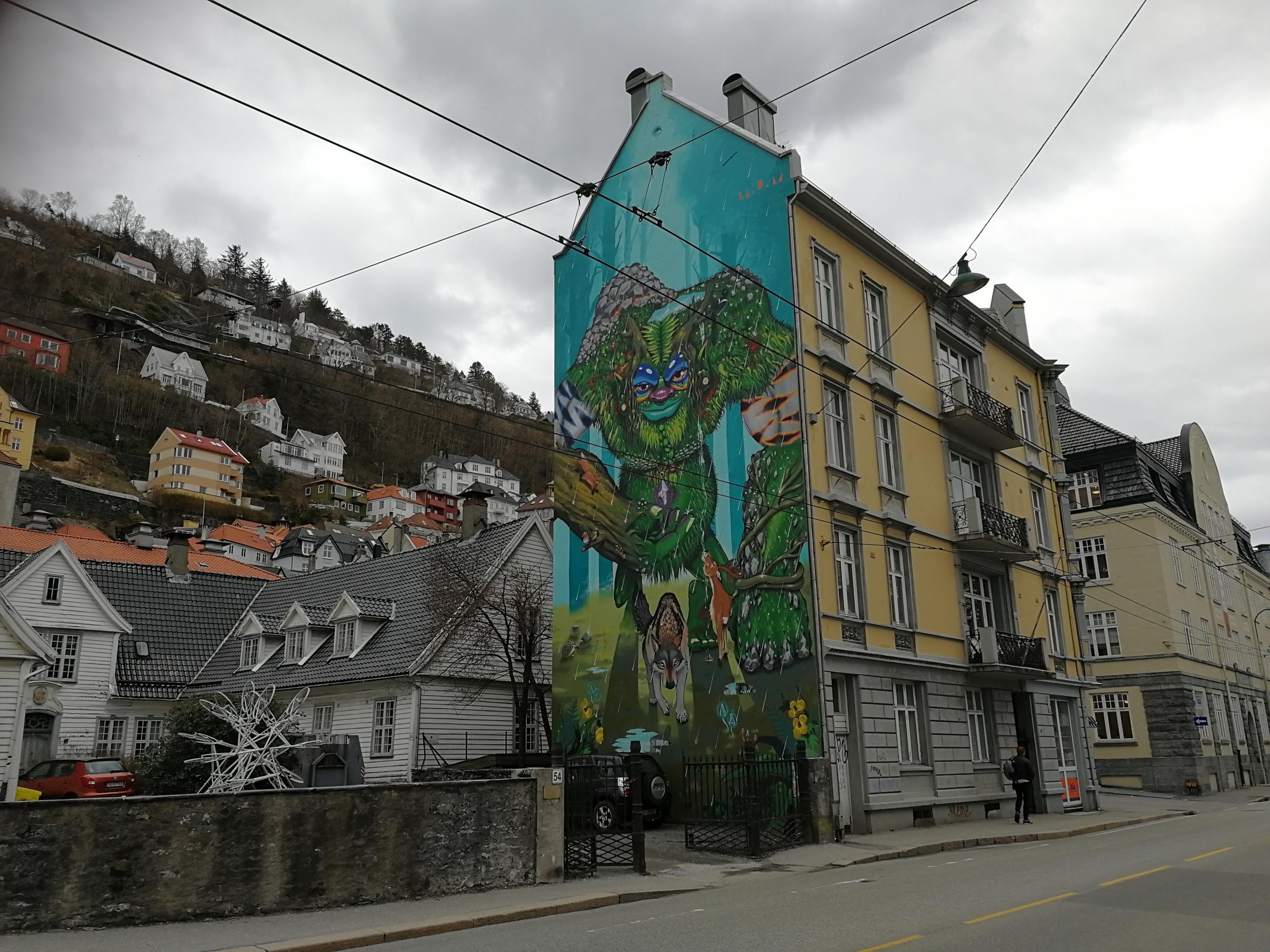 Take in the view
The city's Fløibanen funicular turned 100 this year but shows no sign of slowing down. The 850m rail track carries passengers to 319m above sea level in as little as three minutes, running until 11pm every day. From the top, the views of Bergen and the surrounding fjords are unbeatable; 95NOK (£8.90) return.
Get back to nature
There are plenty of opportunities for outdoorsy activities just outside the city centre. Seven mountains surround Bergen, offering myriad hiking trails, while at the top of the funicular there are bike rental shops for those who want to explore on two wheels. There are also several lakes, with kayak hire available, plus beaches not far away – the water may not be warm, but it's definitely refreshing.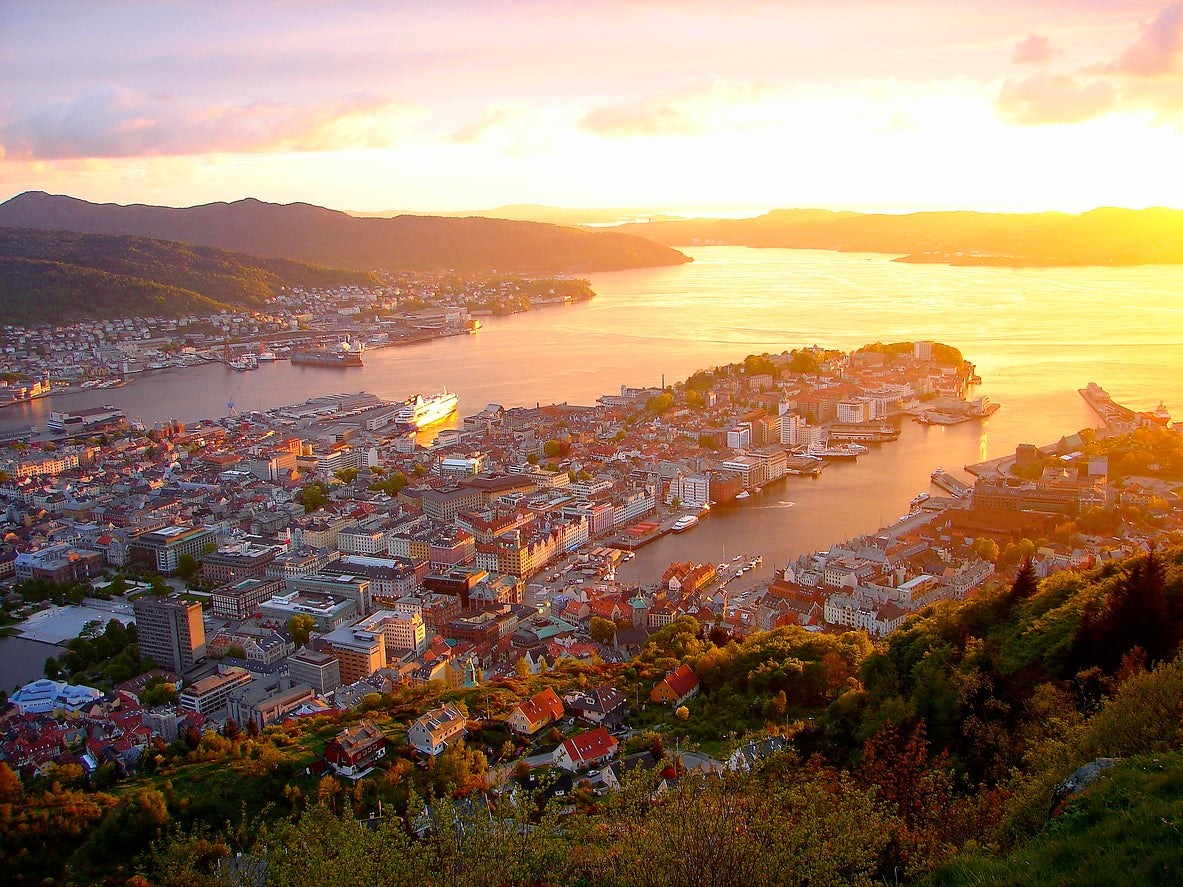 Meander the museums
Kode is one of the biggest museums in Norway and includes four linked galleries (Kode 1, 2, 3, 4) which house, among other things, the largest collection of Edvard Munch's work outside Oslo. One ticket gets visitors into all four over two days.
Other museums to check out include the Leprosy Museum, inside what was an 18th century hospital, and St Mary's Church, Bergen's oldest building, which runs English-language tours at 3.30pm, Monday to Friday. It's also hosting organ concerts every Tuesday at 7.30pm until 21 August as part of the city's organ festival.
Ogle music maestros' homes
As well as galleries, Kode also owns three composers' homes – Ole Bull, Harald Sæverud and Edvard Grieg. Ole Bull was also a Norwegian virtuoso violinist, and his 19th-century summerhouse and the island of Lysøen where it's situated are now a museum dedicated to his work. Harald Sæverud, meanwhile, was a composer whose home and grounds are open to the public, with the latter boasting a number of hiking trails.
But the big name here is Edvard Grieg, Bergen's most celebrated composer who wrote "In the Hall of the Mountain King". His villa and composer's hut are now a museum, and there's also a 200-seat chamber music hall on the property which hosts regular concerts.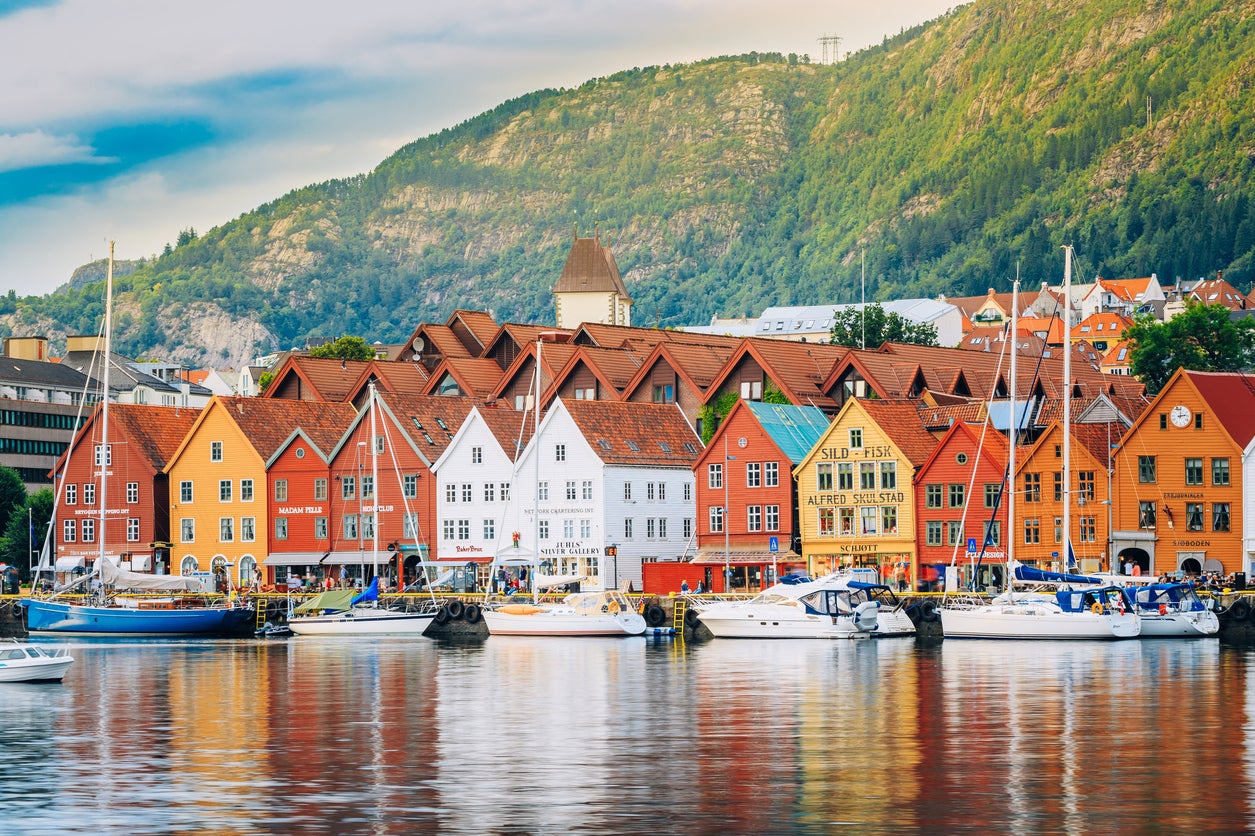 Explore Unesco buildings
Bryggen is one of the city's main attractions. A Unesco world heritage site, it consists of the old Hanseatic wharf and colourful wooden buildings. The foundations date from the 12th century, while the buildings themselves, ravaged by several fires over the centuries, were constructed in 1702. Wandering around the alleys is like stepping back in time, but the area is more than a living museum – there are restaurants, boutique shops and cafés to explore.
Go to market
Bergen's fish market is legendary, having been around since the 1200s, and in 2012 it moved to its first permanent indoor location in the Mathallen alongside the many outdoor stalls lining the harbourside. Here you'll find all manner of seafood stalls and restaurants, for everything from a quick bite to a lazy, sit-down dinner. Open daily.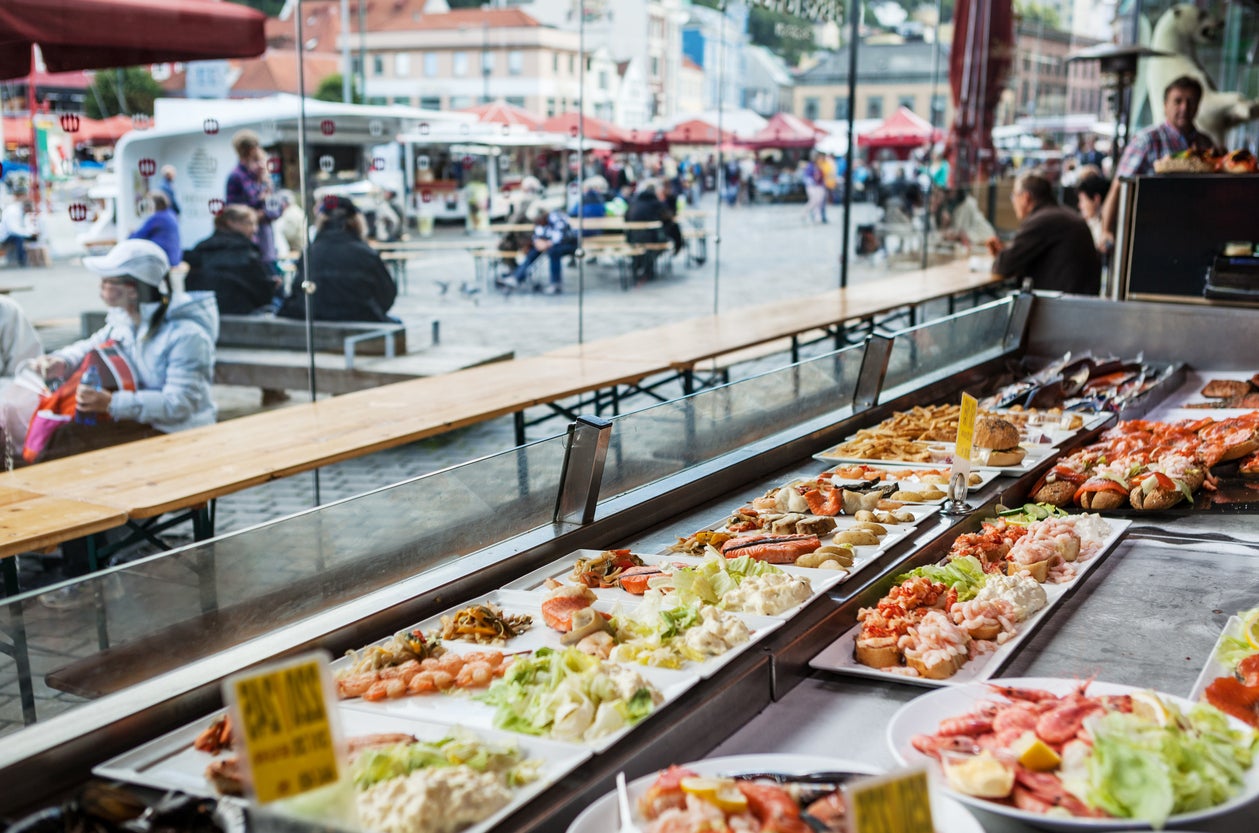 Grab a pint
Indulge your inner hipster with a trip to Bryggeriet, Bergen's foremost microbrewery. Tours and tastings are on offer, plus visitors can play shuffleboard for free and grab burgers and ribs from the restaurant.
Tour a fjord
Going to Norway without seeing the fjords seems nothing short of criminal, but there's no need to miss out even on a weekend break. Take a half-day Fjord cruise to Mostraumen with Fjord Tours for a three-hour trip that takes in wildlife and waterfalls; from 600NOK (£56).
Discover the best hotels in Bergen
Source: Read Full Article