A strong dollar means you can splurge on a U.K. trip: Travel Weekly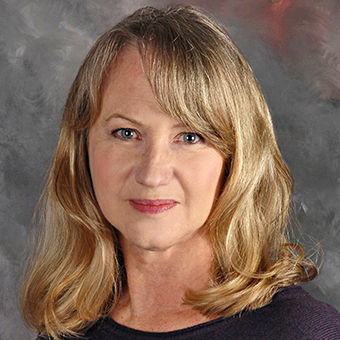 No matter how many times I've traveled to the U.K. over the years, I am always seduced by the seemingly low prices. Only 30 pounds for this cute sweater, I'd think, even though I'm conversant with basic math and knew intellectually that the price in dollars was much higher — in some years, nearly double. But my lizard brain was stubbornly reacting to the low number. 
Today, that wishful thinking has become a reality, as the pound has plummeted in recent weeks against the U.S. dollar. And while this may be harsh news for our friends across the pond, it is a boon for those of us hankering for a visit.
Related: Strong dollar has helped fuel U.S. travelers' interest in Europe
This news has not gone unnoticed by VisitBritain, which is encouraging visitors to take advantage of deals and to even spring for luxury accommodations and purchases they might not normally consider. Of course, you can just use the favorable exchange rate to snag a deal at iconic sites like the London Eye or spring for a Thames cruise.
Bur for travelers who have their eye on luxury digs, how about a stay at one of Britain's newest urban hotels like The Other House in London's South Kensington or The Twenty Two, a new lifestyle hotel in Mayfair that opened on April 19.
Or opt for The London Edition, home to Berners Tavern restaurant by Jason Atherton and the Punch Room, one of London's most celebrated cocktail bars.
For a truly over-the-top experience in London at Thanksgiving, consider The Milestone Hotel, which is offering a book-now-pay-later special that includes 15% off best available rates through the end of November. 
Guests staying in one of property's top suites can enjoy private recitals and performances from the Royal Philharmonic Orchestra in the comfort of their suite, or opt for a night at the theater, complete with preshow drinks, chauffeured car transfer, box tickets with drinks and snacks and a meet-and-greet with the players of the orchestra after their performance.
At Christmas, the Milestone, along with Red Carnation's other London hotels — The Rubens at the Palace, The Chesterfield Mayfair and The Egerton House Hotel — will bundle in a private visit to Kensington Palace, a VIP experience with a royal heritage jeweler in the Tower of London and a Champagne reception in The Jewel House followed by an after-dark viewing of the Crown Jewels. Later in the evening, travelers will get a look at the city's Christmas light displays through Oxford Street, Regent Street, Chelsea and Connaught Village.
Or venture further afield to the Gleneagles Townhouse in Edinburgh, Scotland, or enjoy a cozy stay in the country at the recently renovated Heckfield Place in Hampshire or the new Albion Aberteifi in Wales.
Speaking of the holidays, travelers looking to get a jump on holiday shopping can take advantage the exchange rate at shopping districts in London and Manchester, which are offering guides on where to spend those newly inflated dollars.
To sweeten the deal, the U.K. government recently announced a modern, digital VAT-free shopping program for international visitors, meaning that U.S. shoppers will be eligible to receive a tax refund on souvenirs and other goods purchased on their holidays in the U.K.
Source: Read Full Article