How to go wild swimming in the River Wye
Glinting under the midday sun, the River Wye looked enticing as it surged over boulders and rippled through reeds.
Why then, as I stepped cautiously into its gentle swirls, could I not take my mind off my mother? There she was, one hand on her hip, the other jabbing a ferocious finger towards my chest. "Water's dangerous, young lady," she was saying to the 12-year-old me. "Stick to pools with lifeguards."
I'd grown up close to a canal and had spent many a school holiday fishing in the sludgy water, building dens on its banks or waving at passing narrowboats.
But my mother had instilled a fear of taking a dip. You'd become tangled up in underwater hazards. The cold would cause cramp. You'd ingest rat wee.
Yet here I was wading into the Wye in a bid to discover why an estimated five million Brits are hooked on wild swimming. And there wasn't a lifeguard in sight.
The Outdoor Swimming Society has 27,000 members, with more joining each year amid a huge surge in competitions and meets for off-piste dips.
Where do they do it?
How to do it
The best way for beginners to start is by enlisting a guide who can help you prepare and take you along a tried and tested route.
I went one better with a thoughtfully designed wild swim stay at the Tudor Farmhouse Hotel, in the tiny Forest of Dean village of Clearwell in Gloucestershire.
Owners Colin and Hari Fell offer rural breaks with a difference (I once tried a foraging one that introduced me to edible wild flowers and plants; and they also host flower arranging workshops) and started up their guided swimming ventures this summer in response to the growing trend.
The man tasked with getting me into the River Wye was swimming coach Edward Rose, who adds zoologist, wildlife enthusiast and biology teacher to his colourful CV. His plan was to swim around 2.6 miles from Lower Lydbrook to a small beach at Symonds Yat.
Despite the sunshine, the initial plunge was bracing as the chilly water seeped into my wetsuit. It took me a few minutes to get used to scrambling over uneven ground to deeper water in the middle.
Then we were off. At times I floated lazily on my back with the current or negotiated gentle rapids; at others I had to stagger around rocks or wade through shallows. Once or twice I glanced a boulder or branch.
Dragonflies buzzed alongside us and a flock of Canada geese kept us company. Two men in canoes paddled past with thumbs up, riverside walkers grinned and sheep nodded gracefully.
I loved the freedom, the variety and – yes! – the fact I was doing something my mum told me not to do.
Exhaustion aside, I emerged feeling invigorated, refreshed and determined join Britain's burgeoning band of wild swimming advocates.
How to recover
Back at Tudor Farmhouse Hotel it was easy to recover.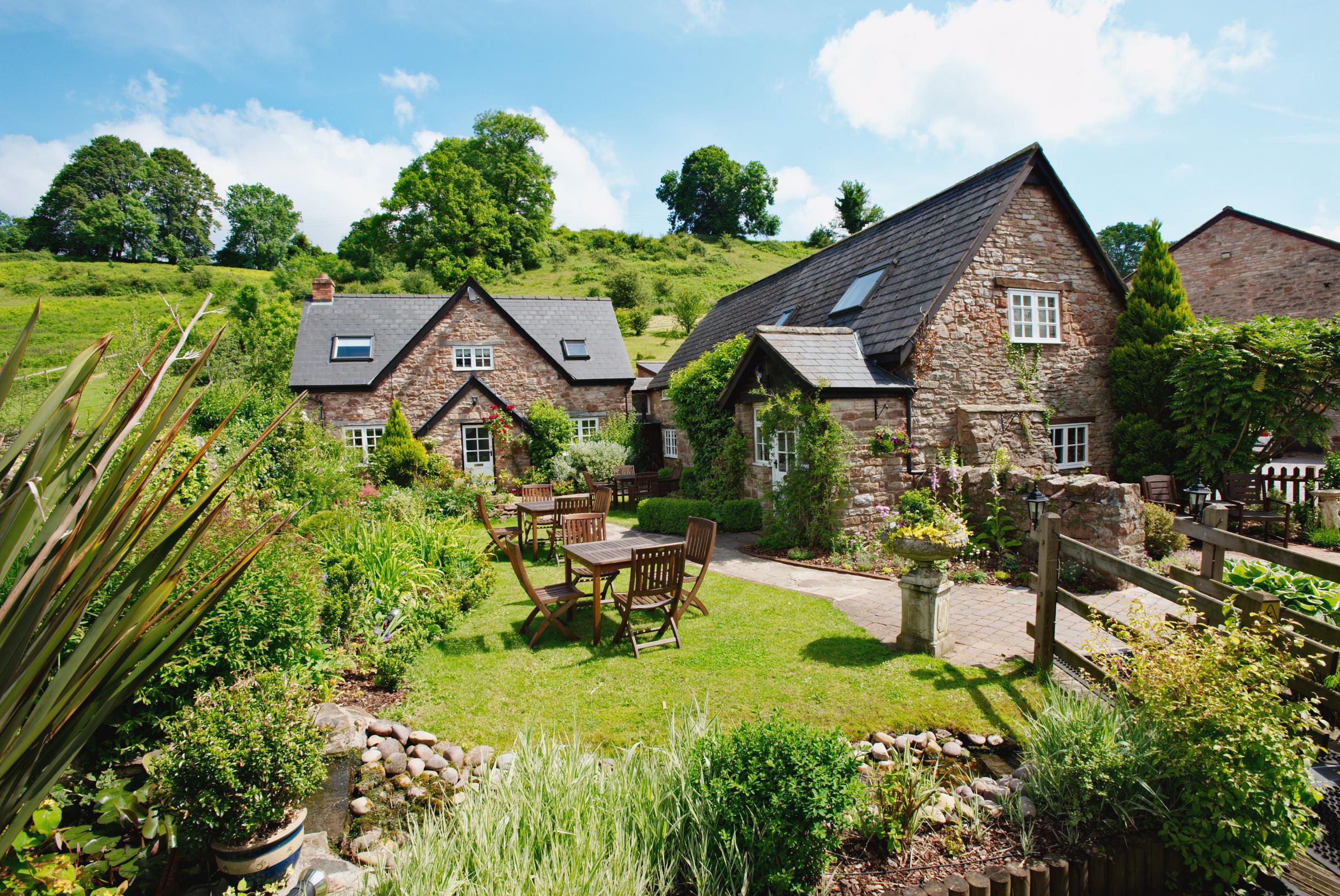 Colin and Hari have done a slick job in creating a classy boutique hotel with a home-from-home feel. Both gave up stressful London jobs to take over the former working farm 14 years ago and keep the ethos alive with their own sheep, ponies, ducks and chickens as well as a kitchen garden and orchard, all of which help power their restaurant's offerings.
Chef Rob Cox favours locally sourced produce, such as Wye Valley asparagus and pan-fried stone bass, which I washed down with several glasses of the surprisingly tasty Tintern Parva white from South Wales.
As refreshing, but thankfully not as energy-expending, as a wild swim in the River Wye.
Edward Rose's top five UK swims
River Wye, Forest of Dean, Gloucestershire
Lower Lydbrook to Yat Rock is a gentle and pretty introductory swim with easy entry and exit points and the possibility of buzzards, kestrels, peregrine falcons and kingfishers keeping you company overhead.
Lake Idwal, Snowdonia
Perfect for confident swimmers, Lake Idwal is almost 400m above sea level and surrounded by an amphitheatre of mountains so you need to be prepared for cold water. Camp for a late-night dip gazing up at the stars.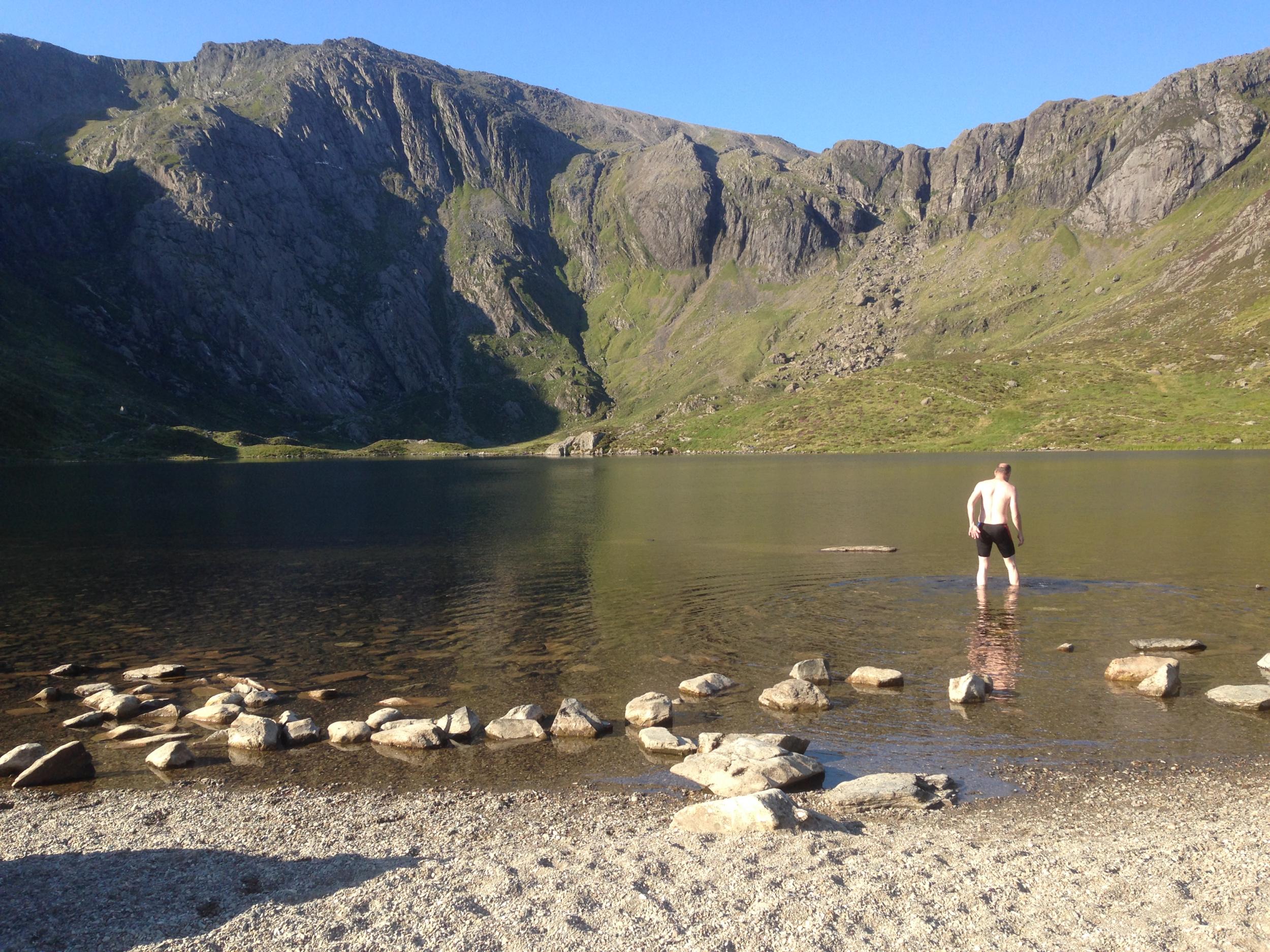 Fairy Pools, Isle of Skye

An absolute must for any fan of wild swimming. This is one of the most breathtaking places to take a dip with waterfalls, glass-like pools and tunnels.
Sgwd Gwladus, Brecon Beacons
Dive into this small lake with a stunning waterfall for an invigorating overhead massage without stretching your legs too much. Afterwards explore other waterfalls nearby, including the beautiful Sgwd Clun-Gwyn.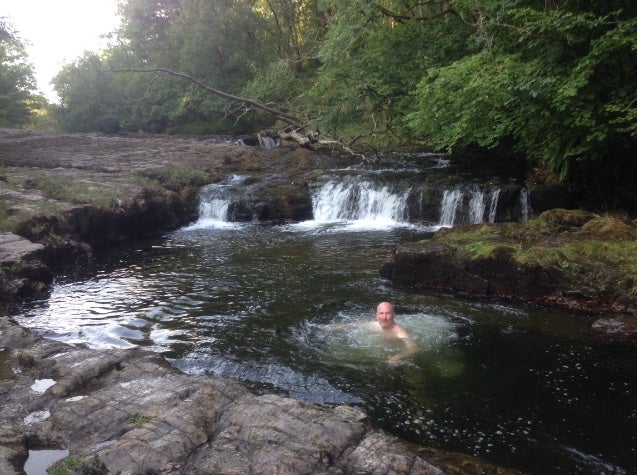 Jurassic Coast, Dorset

Start at Lulworth Cove then swim right through Durdle Door and back onto the beach. This is one of the most incredible coastal swims for advanced swimmers used to the sea, but always check tides and weather before you go.
Travel essentials
Staying there
Tudor Farmhouse Hotel in Clearwell, Gloucestershire, offers two-night wild swimming packages for two with bed, breakfast and dinner on both nights from £700. A half day guided swim with expert Edward Rose, followed by a picnic hamper of local produce, is included.
More information
For more about Edward Rose check out swimforlife.co.uk
Source: Read Full Article