Making the most of Vienna's Christmas markets: Travel Weekly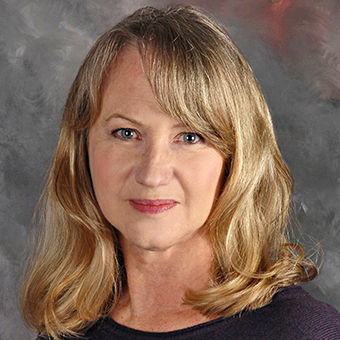 My first visit to Vienna took place when I was a college student living in Paris many moons ago. It was the Christmas season, and the landscape en route to Austria was blanketed in snow as our train chugged through the blinding white into the city's central train station. 
For first impressions, that's about as good as it gets.
Fast forward to a cruise along the Danube shortly before the pandemic lockdowns, where I found myself chatting with a group of women who told me they had been doing virtually the same trip together for years.
The draw? The Christmas markets in Vienna, they said, enthusing about the atmosphere, the culinary treats and the famous glass tree ornaments — just for starters.
For those of us who have been missing that return to post-pandemic normalcy — the markets were closed in 2020, and there were still travel restrictions in place last year — this year is likely to draw robust crowds.
Typically running from the end of November through Dec. 24, visitors can wander through some 20 or so markets, each with its own personality and backdrop — some situated in city squares, some on cobblestone backstreets and some even in city parks.
A favorite of mine, although not the largest, is the Christmas Village on Stephansplatz, an especially lovely town square located just outside St. Stephen's Cathedral where 40-plus booths offer a heady dose of charm in a manageable size. 
Or go all out and head to the Christmas market on Rathausplatz, which features more than 100 stands to choose from and adds entertainment to the shopping and dining draws that Christmas markets typically offer. A good choice for families, the Rathausplatz market features a carousel and ice-skating at the adjacent Rathauspark, which is lit up at night and offers skate rentals.
Another draw for kids is the Christmas Village on the University of Vienna campus, which even has a children's railway and a carousel.
Although crafts are in abundance at all the markets, the Art Advent on Karlsplatz offers a mix of handcrafted traditional and contemporary keepsakes, all created with an emphasis on sustainability, as well as certified organic food and drink.
Vienna has a lot to love for architecture buffs, and browsing through Christmas markets is a way to combine sightseeing with seasonal activities.
For a helping of the imperial charm the city is known for, for example, the markets in front of Schonbrunn Palace and Belvedere Palace offer plenty of Baroque grandeur. 2023 marks the 300th anniversary of the Belvedere, and the celebration will jump-start this December with special exhibitions. In addition to its grand exterior, the Belvedere houses three museums, one of which, Belvedere 21, focuses on contemporary art.
In short, the Christmas market scene in Vienna is not a case of see-one-seen-them-all, and visitors who want to be strategic about which markets they visit can make use of a digital city guide geared specifically to the season. The guide is available for iOS and Android.
Source: Read Full Article