This safari in Kent can live up to the real thing
Sipping my coffee in the weak morning sun, I look out over the balcony. A male adult rhino is eating his breakfast less than 10 metres from where I stand. Beyond him, I can see a herd of wildebeest – an implausibility of wildebeest, which I learnt is the correct collective noun – grazing in the distance. Red lechwe scamper and frolic in the long grass nearby, looking like impossibly beautiful, Bambi-style deer.
No, I'm not at some exotic safari lodge on the South African plains – I'm in Kent. South Kent, to be precise, somewhere between the oh-so-glamorous destinations of Ashford and Folkestone. Though the location may be pedestrian, the experience is not; this is Port Lympne Reserve, a wildlife park and breeding sanctuary for rare and endangered species that, attraction-wise, has really upped its game in 2017.
The much-publicised Tiger Lodge – a luxury apartment with floor-to-ceiling windows through which guests can see (you guessed it) a tiger – is sold out for the next six months following a huge advertising campaign. But that's not the only eye-catching accommodation on offer.
The newly launched Hogdeer Creek is a set of adorably bijoux shepherd huts in the eyeline of a watering hole, providing ample chances to clock a variety of animals as they gather to quench their thirst. Then there's Bear Lodge, aka family glamping at its coolest, with 19 tents sleeping up to eight people each; they come with fridges, wood burners, separate bedrooms and a private deck.
I, meanwhile, am staying at the newly rebranded Giraffe Lodge – a parade of adult-only luxury tents, complete with en suites, four poster beds and heaters, lined up along the treeline and boasting spectacular views over the park and out to sea. You can spot France from here on a good day, according to our guide Becca, who used to lead safaris on a South African big game reserve.
We reached the Lodge by way of an hour-and-a-half long safari that meandered through the park, the driver stopping every few minutes for Becca to point out another rare species and explain more about its heritage, its history and its challenges as it dwindles towards extinction.
I couldn't quite make-believe this was South Africa – the sky was a flat grey and intermittently drizzly – but it was spellbinding nonetheless.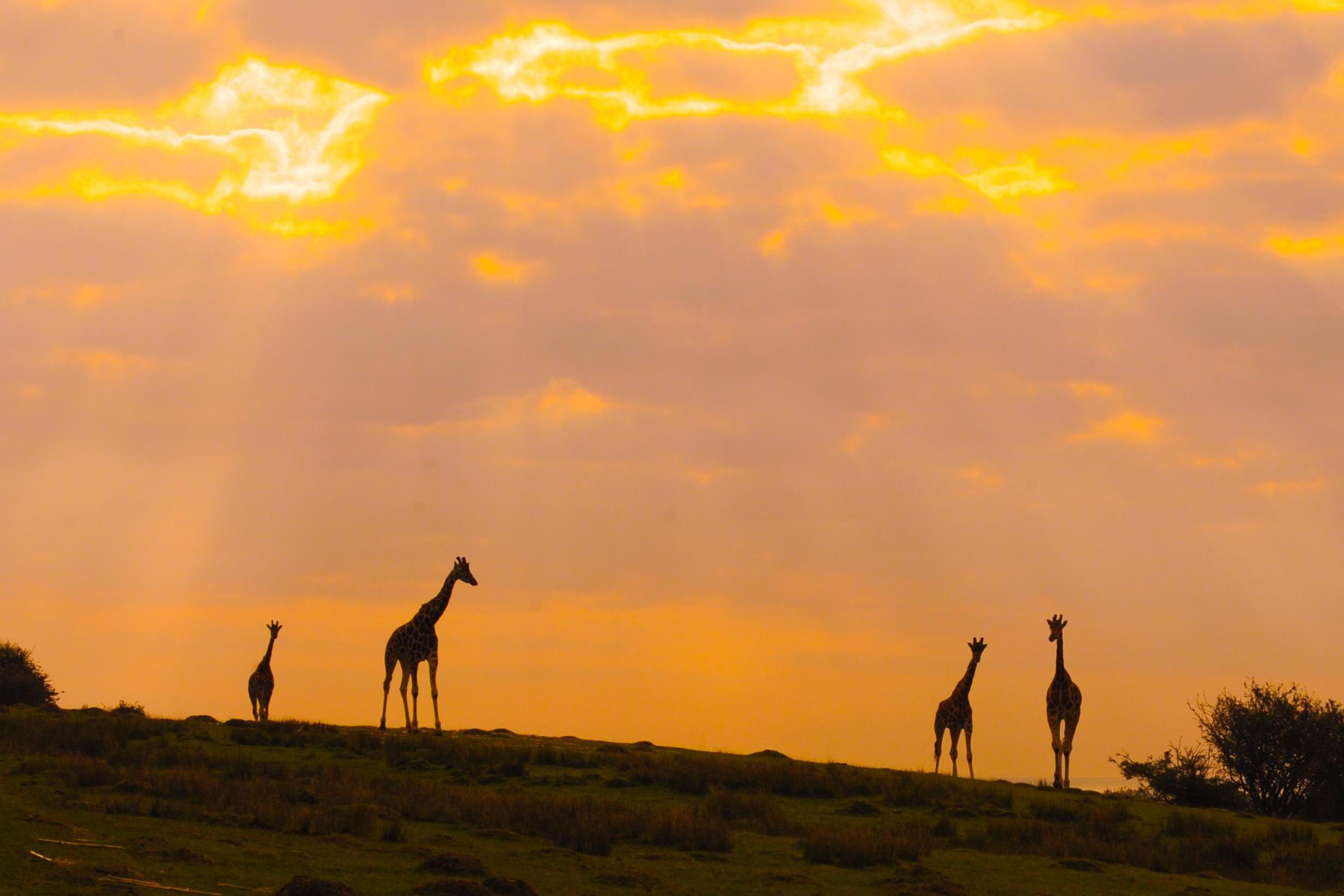 Within five minutes, the genius of doing an adult-only package fully hit me. I've got nothing against children, but the experience we had simply wouldn't be possible with kids in tow. Without short attention spans to contend with, Becca was able to go into wonderful detail about the cheetahs' genetic limitations, the giraffes' previously unknown five sub-species, and the volatile political situation that meant saving the painted dog was low down on many countries' priority list.
Not that it was all serious. Rhino poo, she explained, is "like social media – it tells the other rhinos where he's been, what he's been up to, whether they should follow him and say hello or head in the other direction." I also loved learning that a collective of zebras is known as a "dazzle", and that one of the female rhinos, Rosie, is a professional spinster who loses her temper if the males try it on with her.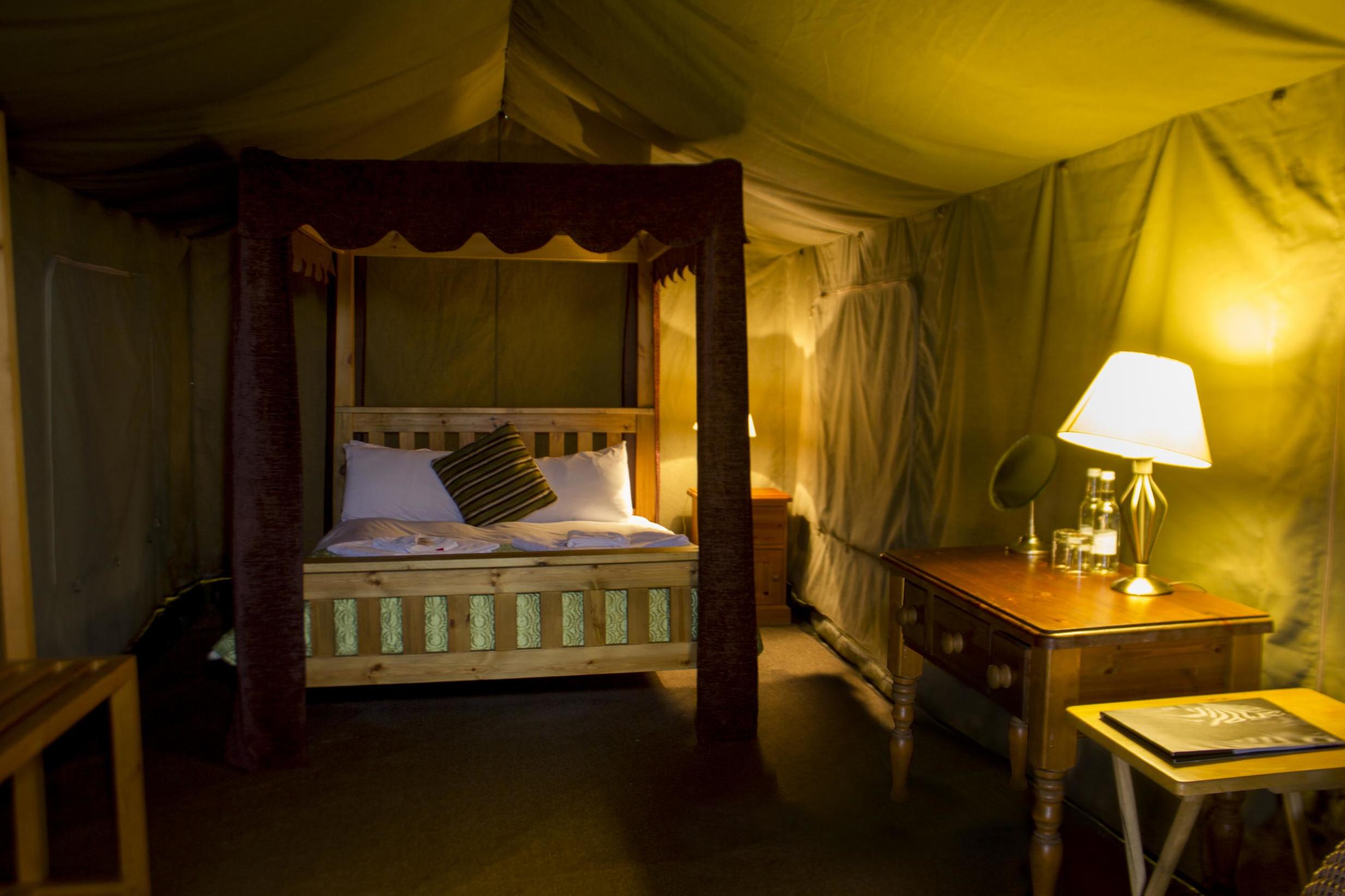 Finally we arrived at the Lodge, looking all inviting and cosily lit up in the gathering dusk. Next to the tents sat the Laapa Restaurant, with a roaring firepit to warm us up, wooden masks adorning the walls and a welcome drink waiting – all helping to create the impression that we'd just enjoyed a day out on the savannah.
I was the tiniest bit disappointed that there were no giraffes directly outside our tents (Tiger Lodge gave me firm but tragically unfounded expectations in this regard), but I quickly forgot my misgivings upon learning that the next morning the experience would culminate in a breakfast giraffe-feeding session. Good enough for me.
That night, we ate like people who'd spent all day tracking the Big Five on foot, rather than sitting quietly in a moving vehicle for 90 minutes: steak, sausage, chicken and prawns were all cooked to perfection on the firepit, with plentiful potatoes and vegetable curries to accompany.
As the wine slipped down easy, real easy, we gradually learnt more about our fellow guests. Everyone seemed to be there for a special occasion, proving that this is the ideal way to celebrate – from birthdays and wedding anniversaries, to a woman marking the end of her cancer treatment in style. There was a joyful, giddy, holiday atmosphere in the room – and we hadn't even got to the giraffe feeding bit yet.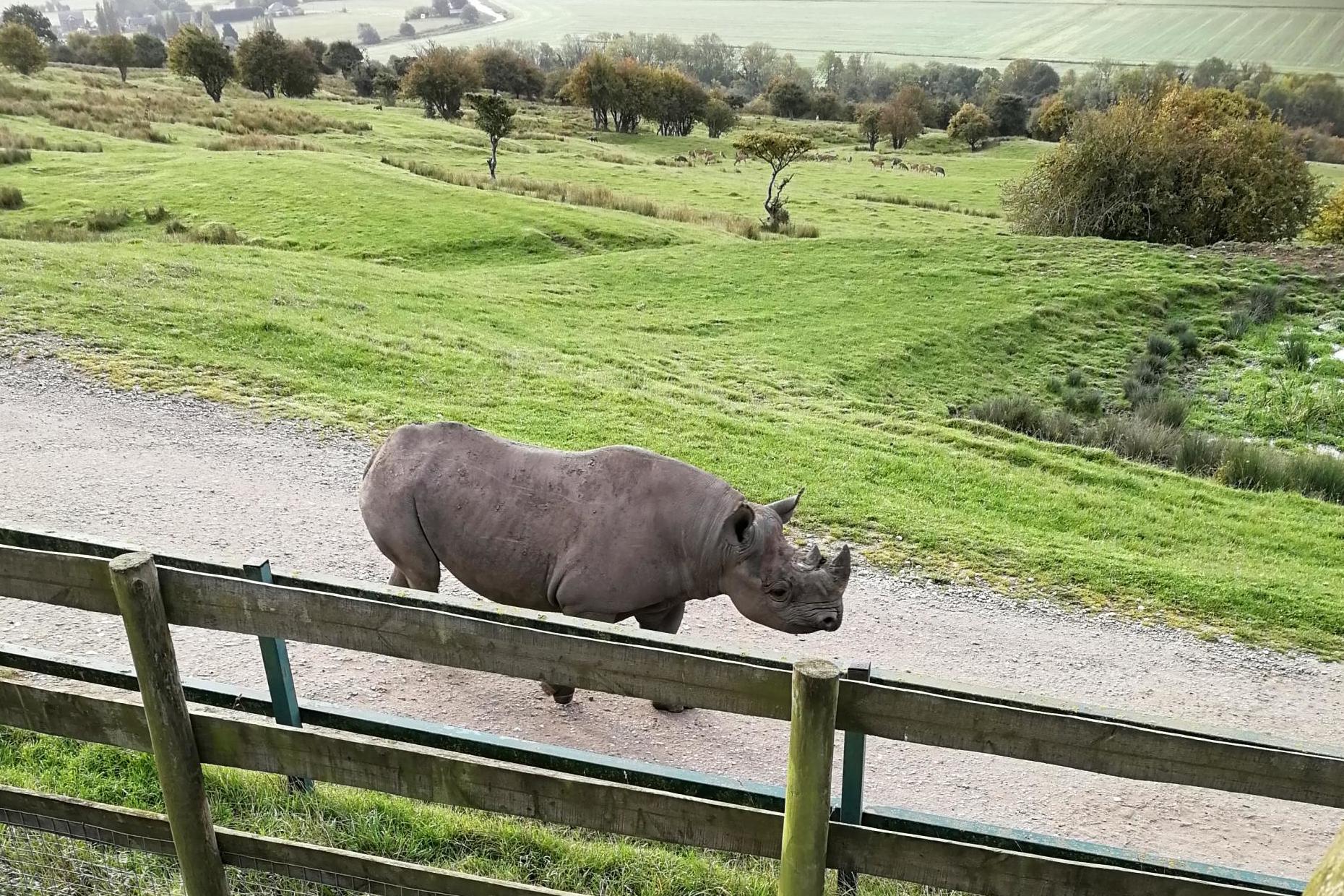 The next morning dawns bright and clear, and after my coffee (and a full English breakfast) we bundle back into the safari vehicle to see the long-awaited giraffes. We round the corner and there they are, in all their gold and chocolate splendour – lithe-limbed, long-lashed and utterly, utterly gorgeous. "Take a branch and hold it up for them," instructs Becca. "But grip it tight – they're stronger than they look."
Branch in palm, I tentatively raise it towards the nearest one, a baby called Mwezi, who reaches down and, with his curiously blue-hued tongue, wraps and pulls. Becca's right – he is strong, and I have to brace myself so he can more easily extract the sweet leaves. It's one of those moments when you think "Am I really doing this?" I am grinning from ear to ear; I look around and, amid the bobbing giraffe necks, everyone else has the same expression on their face.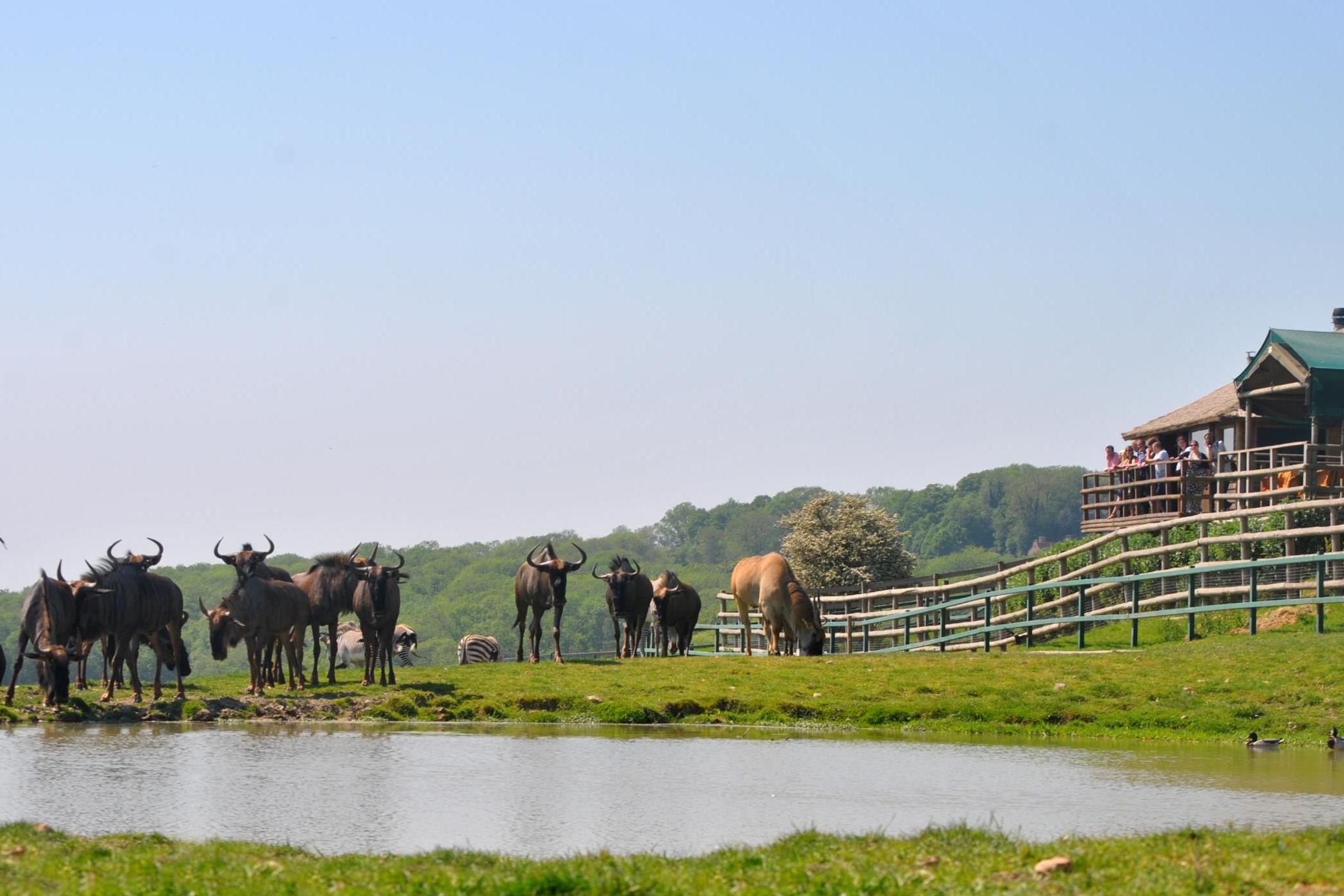 All too soon it's time to say goodbye – our new friends are restless to get out of the enclosure and onto the reserve, free to wander at will. It's back aboard the safari truck for the final time to head for the check-out desk (but we still manage to catch wild horses, ostriches and teenage gorillas along the way).
No, it's not quite South Africa. But then again, one brief taxi ride and a fast train from Ashford International later, and I'm back at home, recounting my adventures to my envious partner. And there's something rather lovely about that.
Travel essentials
Getting there
Trains run from London St Pancras to Ashford International, from £26.80 return. A taxi from there to the reserve costs around £25.
Staying there
Port Lympne (aspinallfoundation.org/port-lympne) offers Giraffe Lodge for £190 per person based on two sharing a luxury tent, including guided safari, giraffe feeding experience, welcome drink, four-course dinner and hot and cold breakfast, plus entry to Howletts Wild Animal Park (aspinallfoundation.org/howletts) near Canterbury.
Source: Read Full Article