What not to do in Barcelona as a tourist
If 2017 was the year "overtourism" entered the dictionary, 2018 looks set to be when the battle lines are drawn.
Yesterday in Venice, protesters dismantled the gates set up by authorities designed to segregate locals and tourists. "Venice is not a theme park", read one of the banners brandished by the left-wing activists who disapprove of the mayor's measures.
But what about Barcelona? The city was Europe's other poster child for overtourism last year. What's more, with a terrorist attack and an independence referendum that ended in riots and the jailing of the Catalan vice president (president Carles Puigdemont is currently on bail in Germany facing extradition charges), the past year has been difficult to say the least.
Last month, more than 2,000 protesters took to the streets in protest at the imprisonment of five pro-independence politicians.
Current mayor Ada Colau has pledged to halt the worst effects of mass tourism. She was elected in 2015 on a platform that promised to scale back hotel development, curb evictions due to the proliferation of tourist apartments and introduce other regulations that aim to hit tourism where it hurts.
If all of this sounds like it's designed to keep visitors away, it is – to an extent. For years, the mayor and her constituents have been desperate for a solution to what they see as an onslaught of visitors, many of whom have little regard for residents. To put it in perspective, 2016 brought 32 million visitors to Barcelona – a city with just 1.6 million permanent residents.
Is it possible to visit Barcelona, have a good time and be respectful towards those who live there? Yes. Do locals want tourists to visit? Yes – especially as tourism is one of the city's major industries. All they ask is that visitors educate themselves and act responsibly while in town. Here's how to behave – and what not to do.
Don't use Airbnb
​Airbnb has ravaged Barcelona's housing market. In 2016, 57 per cent of "hosts" – many of whom are rental companies, not individuals – were found to be operating multiple listings, in direct violation of a local law that limits flat sharing for commercial use. Because of its proliferation, entire neighbourhoods – like Barri Gotic, Barceloneta and El Born, to give a few examples – have been uprooted, with rents skyrocketing by 23 per cent in the past three years and residents forced to move elsewhere.
If you're renting, make sure it's a legal let. Better still, go the traditional route. The city is littered with affordable hostels, dormitories and hotels at all price points and sizes. Staying in a less obvious neighbourhood also helps. Visitors favour seafront Barceloneta or the winding streets of the Ciutat Vella, but sleeping in up-and-coming Poblenou, posh Sarria and Sant Gervasi or the sprawling L'Eixample will lessen the blow for residents and spread much needed tourist dollars around the city while providing you with a slice of local life.
Skip the big hitters
It's hard to visit Barcelona without hitting the highlights, like La Rambla or one of Antoni Gaudi's whimsical buildings, but there are lesser visited sights and neighbourhoods worth seeing, too.
Instead of eating frozen paella and enduring the daily tourist crush on La Rambla, head to the Poblenou neighbourhood instead. Its less touristy, still tree-lined rambla is flush with restaurants and shops, making it a great alternative. If the crowds at Park Guell or Montjuic are too thick, the nearby Laberint d'Horta or Bunkers del Carmel are great options. The former is a hedge maze, the latter the location of anti-aircraft fortification during the Spanish Civil War; both offer sweeping views of the city and sea. And rather than packing into the famous and overstuffed Boqueria market (where tour groups have already been banned), shop at the Mercat de Santa Caterina, Sarria Market, Mercat de Sant Antoni or the Mercat del Ninot instead.
Visitors should also check for out of hours tour times. For example, Gaudi's La Pedrera offers less crowded night tours that come with a special bonus – the rooftop and its statues are illuminated by lights. Casa Vicens, a private residence-turned-museum, is the latest Gaudi building to open to the public. There are also several other modernisme architects whose works dot the city, like those of Josep Puig i Cadafalch and Pere Domenech i Roura.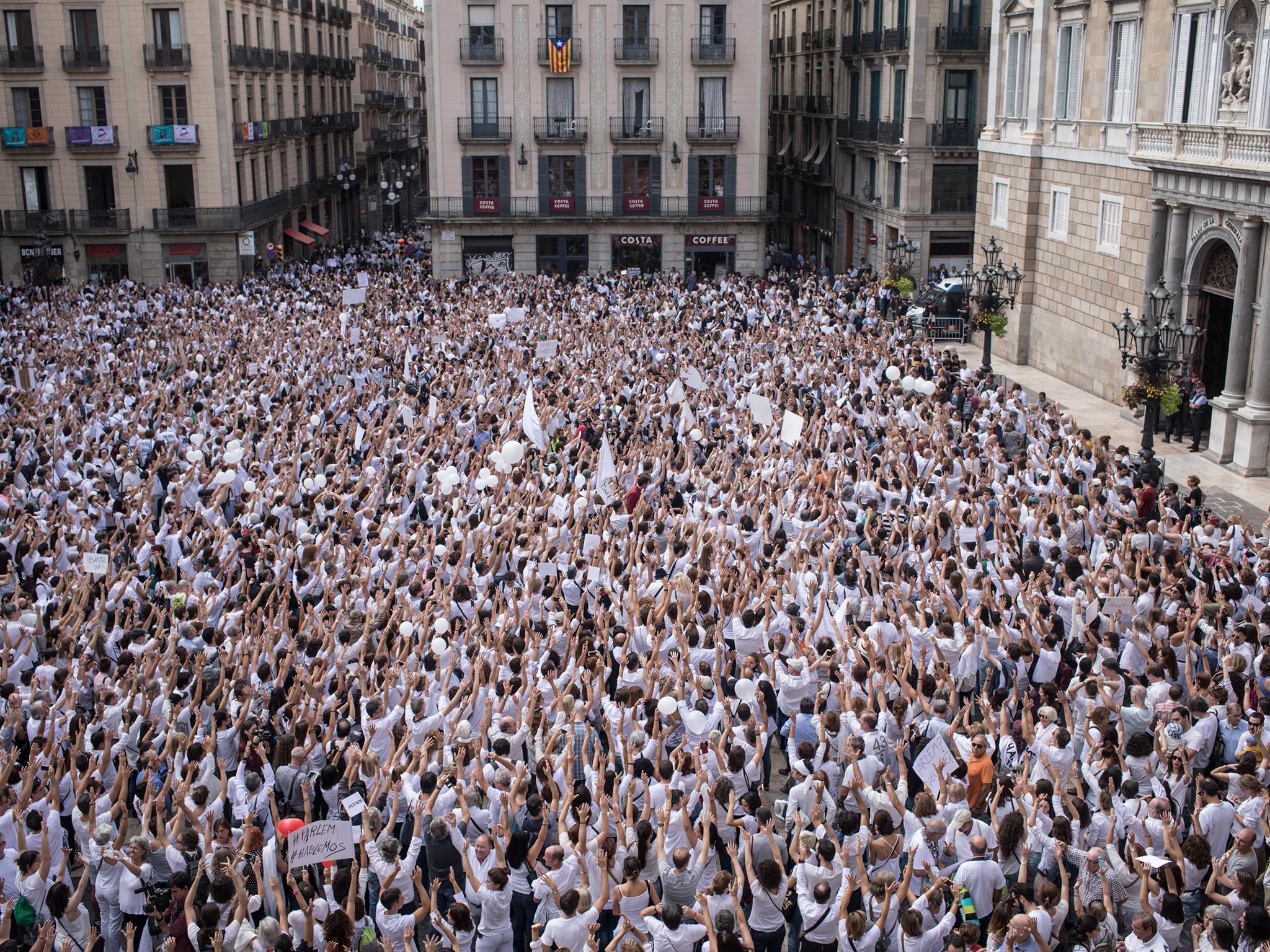 Don't confuse Catalonia with the rest of Spain
Barcelona is the capital city of the autonomous region of Catalonia, where 92 per cent voted to secede from Spain in the independence referendum last October. Learning how to say hello, goodbye and thank you in Catalan will go a long way. On that note, "Bar-THE-lon-a" is not how the city's name is pronounced in Catalan – that would be Castilian Spanish.
Neither sangria nor paella are native to Catalonia. Vermouth is sipped in the afternoon, tapas are nibbled before or in place of dinner and alcohol isn't generally consumed until after a 10pm dinner – and even then in moderation. Locals largely hate bullfighting, so asking where one can find a fight is not advised.
Don't behave badly
This should go without saying, but walking around topless or naked, throwing up or urinating in the street, starting bar fights and catcalling anyone are strongly frowned upon, though it often happens in the city's more tourist-laden areas.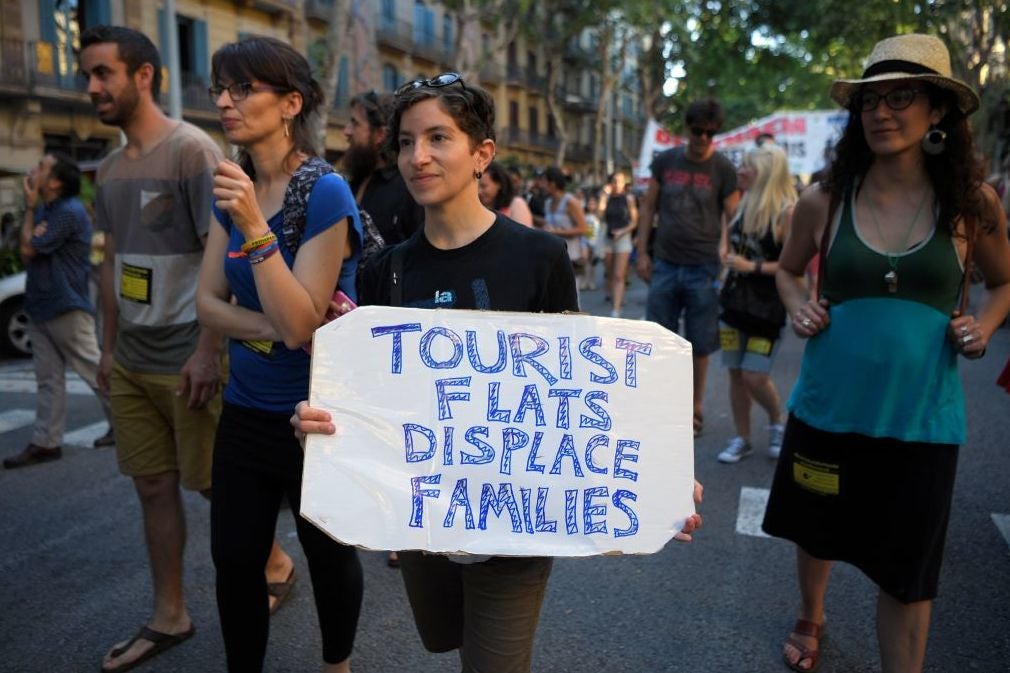 Should you visit Barcelona?
Barcelona is one of the world's most visited cities per capita, and for good reason. Those who live there enjoy excellent dining, a beachfront metropolis, world class art and architecture, and a laidback Mediterranean culture. They're happy to share their riches with others – all they ask is that those who want in on the fun do a little homework before touching down.
Source: Read Full Article