Where to find Doc Martin's Cornwall
What I love most about Cornwall
Everywhere's got its own vibe. I'm usually there from the very beginning of spring to high summer, and I watch the hedges come alive, the wild flowers springing into colour, the fields going from brown earth to shimmering wheat. I love that connection to nature – you're really aware of it.
When the sun's out, it's just gorgeous. I even love it when the sun isn't out.
All hit shows have their own geography, and North Cornwall's is completely integral to Doc Martin. We're at great pains to shoot the countryside in as pretty a way as possible – that's why we still shoot on film.
I first came to Port Isaac…
I did a film called Saving Grace, with Brenda Blethyn. I played a doctor in it called Martin Bamford… and that turned into Doc Martin. My daughter was born during the filming of Saving Grace, and this year she drove herself down here. So it's been a while.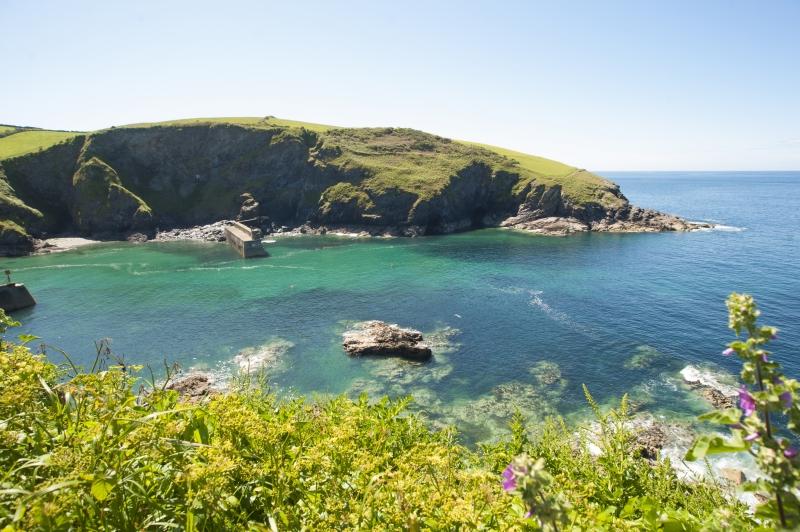 Visit because…
Port Isaac is just stunning. Because it's hilly and stacked up, you're never looking at the same thing for any two paces, it changes the whole time. An actor's life consists of standing around for hours, but in all those years I've spent standing around outside the doctor's house, I've never, ever tired of it.
Best beach
Tregardock, near Delabole (at Treligga). It's completely hidden – the cottage we rent is just above it, otherwise you'd never know about it. It has the best sunset too.
Best pub
I'm a real fan of the Port Gaverne Hotel. I don't get a lot of time in pubs when I'm filming, but that's on my way back to Delabole and it's lovely. It's quite peaceful, and it's still a pubby pub although they also do great food.
We always shoot on at least one episode on Bodmin Moor, too, and the pubs are great up there. The Rising Sun in Altarnun is really good for food, and the Old Inn at St Breward is lovely.
We always go to St Kew Inn on a Sunday, that's really nice – there's a big garden. All of us who've had children have taken them down there.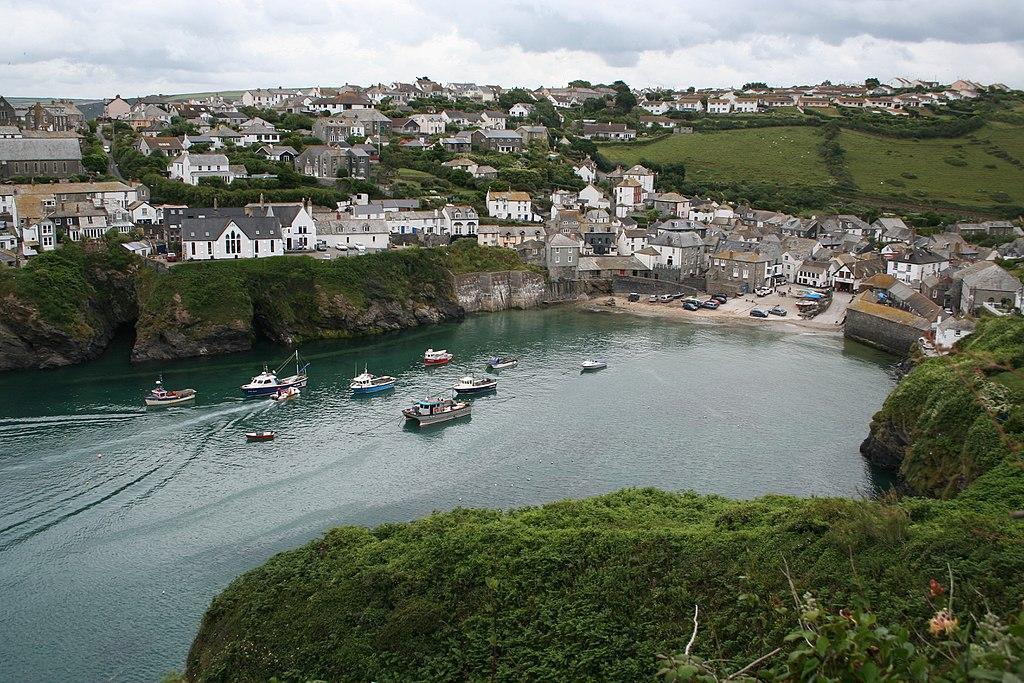 Best pasty
I haven't eaten a pasty in years, but I do love fresh crab from Port Isaac. I eat about three a week – it's the easiest thing to chuck in a pan of spaghetti. You can get it from up at the top [at Fresh from the Sea] but I get mine down at the bottom at the Fish Cellars.
Best view
The view from the top of the cliffs above Tregardock beach is absolutely amazing – it's 180-degree sea, and the sun sets plum in the middle. There's so much sea that you can see the curvature of Earth from there.
There's also a pretty good view from the car park in Port Isaac [on the cliff above the town]. We once used it as a base for filming and could see basking sharks in the water below. There's a great view looking east towards Tintagel.
Best restaurant
My favourite restaurant in the entire world, and I've been to a lot of restaurants, is Rick Stein's Seafood Restaurant in Padstow. I love the room, I love the paintings, I love getting the boat across from Rock, I love everything about it. We always get the boat [the ferry from Rock to Padstow] and it's always magical. This year I did my nut over the hot shellfish. It's a starter, but it's enormous – it comes on a griddle, and they just sear mussels, oysters, clams and razor clams, all my favourite stuff. Then they put chopped garlic and warm olive oil on top, it's to die for. I had it as a main course, and it was the best thing in the world. That and the tronçon of turbot that they do. I know the menu very well.
And pop into Nathan Outlaw's Fish Kitchen [on the Port Isaac harbour front – the more affordable alternative to his flagship restaurant on the other side of the village]. It's fantastic. In the time we've been going to Cornwall, there's been a revolution in food quality. There's a market out of season now – people come because of Doc Martin. The Co-op was going to shut because it just couldn't sustain it on business during the summer season, but now there are people visiting year-round.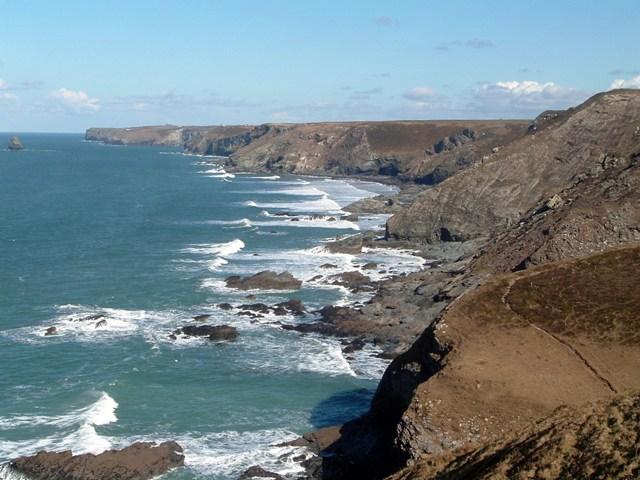 Secret spot
I've got lots of secret places all over Port Isaac where I can be outdoors without having selfies taken with people. I know how the gardens work, they're kind of stolen from the hillside there, and I can escape. We [the production team] rent a house for the day as a base to put the actors in – so I can wander out, and go climbing through the gardens and get a breather.
Underrated
A real discovery this year was the Angry Anchovy pizza restaurant in Port Isaac. We started going there and had our quiz there every Wednesday night while filming. Even Sigourney Weaver [who has now made two cameos in the show] came in.
Biggest disappointment
I can't slag off any business in Cornwall, mate. Although I wish they would sell more vegetables so you don't have to go to a supermarket. They're grown there, I see them in the fields, but I guess nobody eats them because nobody sells them. Even the local farm shop doesn't have vegetables. It has fudge.
Doc Martin complete series eight and Doc Martin series one to eight box set are out on DVD now
Source: Read Full Article