Why Comporta is the perfect antidote to the Algarve
Toes in the sand and caipirinha in hand, I watch the jaw-dropping sunset paint the Atlantic pink and gold as the DJ mixes up tropical house.
It's hard to believe this is the Portuguese coast, which I've long associated with sprawling resorts, pumping nightclubs and shopping malls – instead I am surrounded by endless beaches, pine forests and paddy fields.
It's easy to be seduced by the relaxed vibe in Comporta, the antithesis of the Algarve, located just over an hour's drive south of Lisbon. It's at the base of the Troia Peninsula, a narrow strip of land sandwiched between the Atlantic Ocean and the Sado River estuary in the Alentejo, Portugal's rural heartland.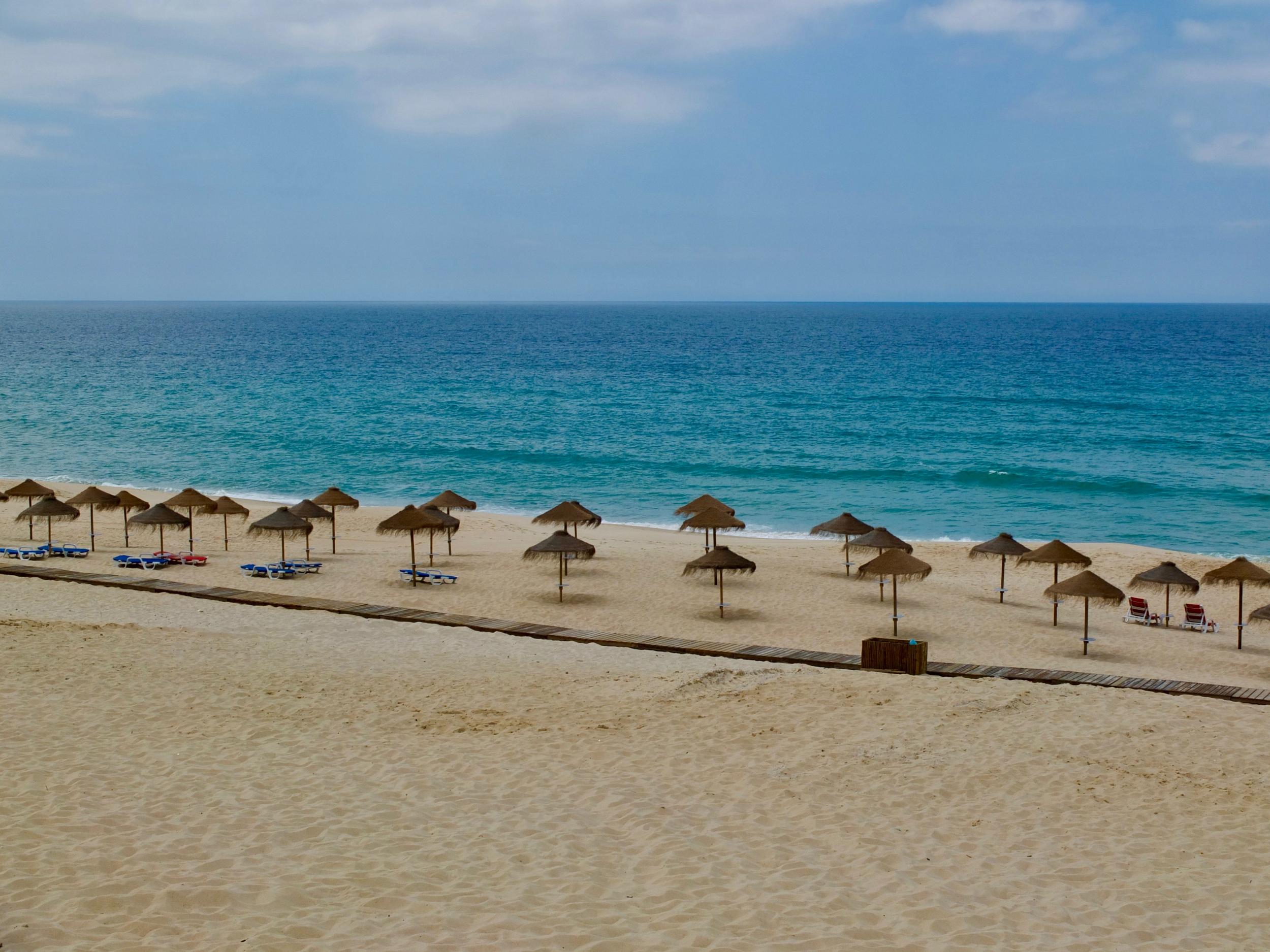 Every summer it becomes an under-the-radar celebrity haunt – you might bump into Madonna, shoe guru Christian Louboutin or designer Philippe Starck – as stars are lured by the lack of paparazzi and the area's abundant natural beauty, including a 12km stretch of sand so pristine it's hard to believe you're in Europe.
The buzzy Cafe Comporta sits on an expanse of custard-coloured sand, lapped by dazzlingly blue water. Seafood is the star of the show here and I've just feasted on clams in a garlicky white wine sauce, jumbo-sized prawns and a steaming pot of coriander rice, washed down with a jug of sparkling white sangria.
The Portuguese owners, Patricia and Luis, first came to Comporta more than 35 years ago. "For me, it's still a paradise," Luis tells me. "No one wants Comporta to turn into the Algarve."
The Herdade da Comporta's – the official name of this stretch of coastline – is made up of seven sleepy villages, where strict planning laws have kept development low-key and away from beaches.
One morning, I go wild dolphin spotting with Vertigem Azul from the tip of the peninsula. A family of around 30 bottlenose dolphins have made the Sado River their permanent home, and multiple generations swoop alongside the boat.
Another day, I cross the dunes and ride along a deserted stretch of beach perched above the rice paddies just outside Comporta, where Jose Ribeira keeps a stable full of handsome former polo ponies for hire.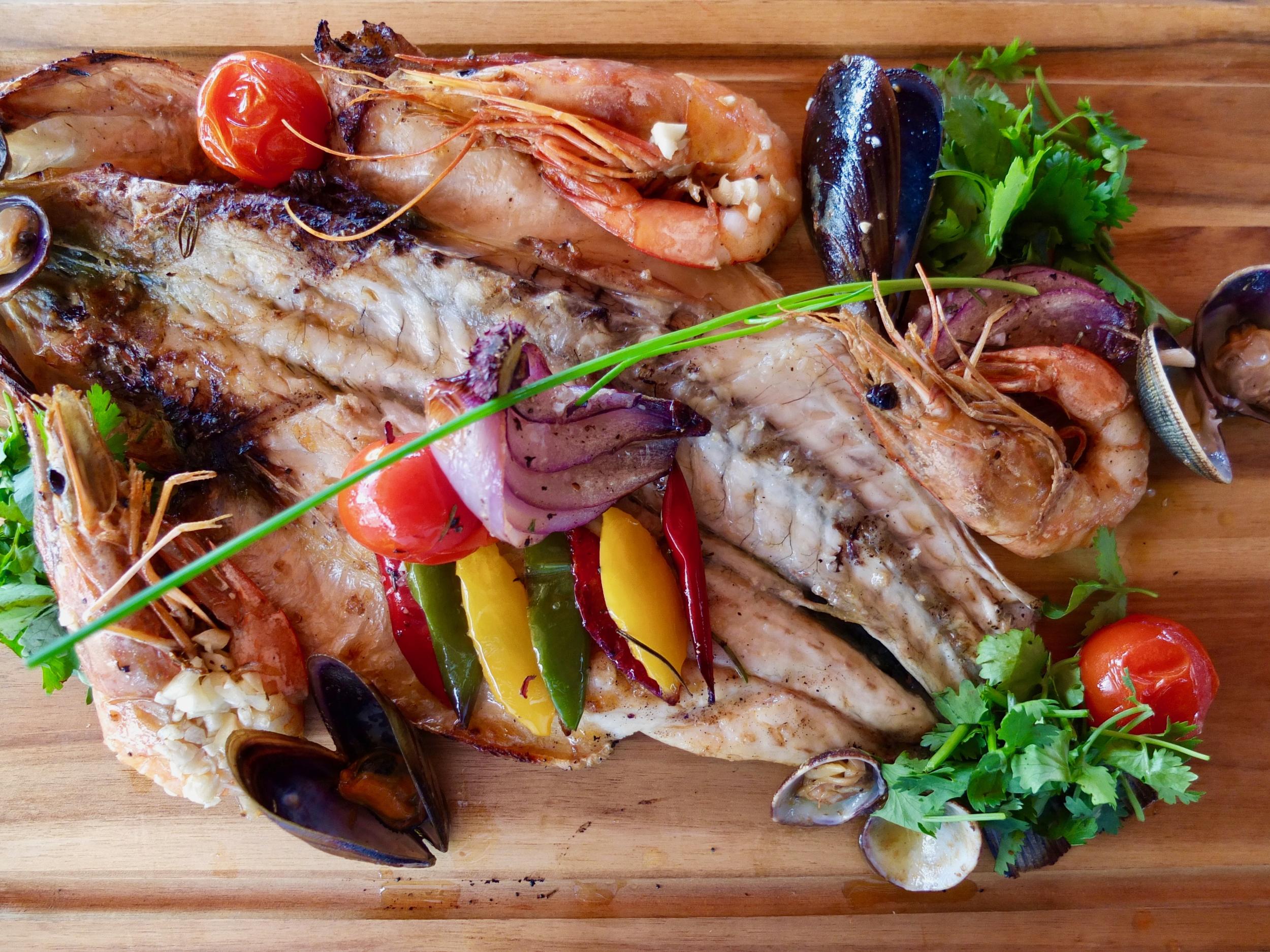 I drive the 20 minutes to Pego Beach, just beyond Carvalhal village, for a leisurely lunch at Restaurante Sal – or Sal's as the locals call it – where the breezy terrace is the perfect place to linger over crispy calamari dipped in homemade aioli and grilled sea bass deftly prepared at the table and delicious with just a squeeze of lemon, all rounded off with a zesty lime tart and washed down with a glass of local rosé.
Late afternoon is perfect for exploring Comporta village, where the unassuming narrow streets are lined with whitewashed buildings topped with terracotta-tiled rooftops or traditional thatch, home to stylish boutiques that have me reaching for my credit card.
I dip into Côté Sud, where Lemlem's hand-woven summer dresses sit next to Pippa Holt's Mexican-influenced kaftans and Guanabana espadrilles. At the labyrinthine Loja do Museu do Arroz the eclectic stock includes shaggy Moroccan rugs, finely woven Ecuadorian straw hats and Malian mud cloth; at Lavanda I browse floaty beachwear and hip homeware, before picking up a mojito at the adjoining bar.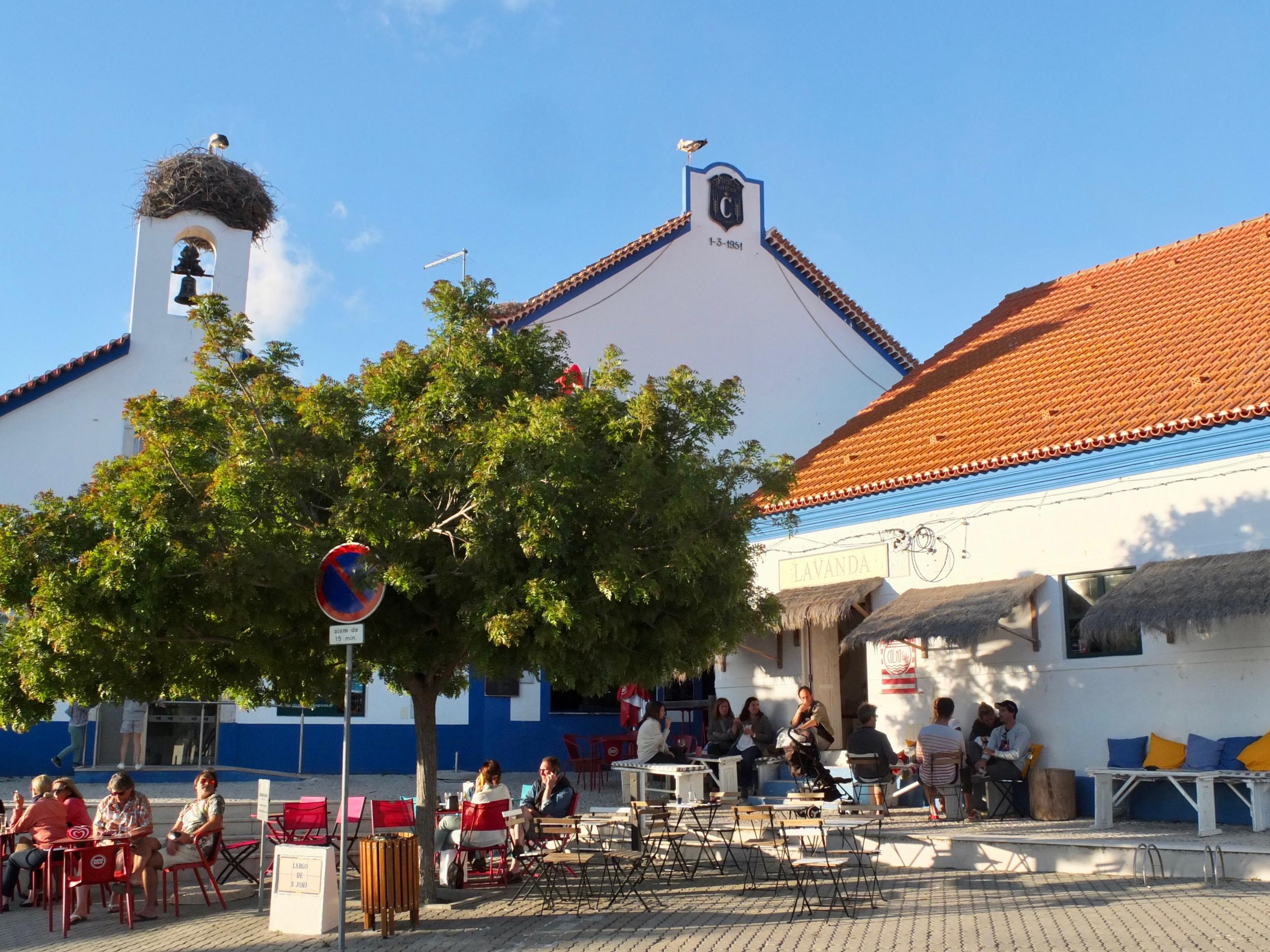 Even the family-owned Gomes, Comporta's mini-supermarket, is more Harrods food hall than SPAR, with global gourmet goodies such as Russian caviar and pink Himalayan salt alongside brightly coloured tins of sardines.
Vintage-Department, filled with covetable retro furniture, global accessories and outsized images from YellowKorner, wouldn't look out of place in London or New York.
"Comporta's changed over the years, but for the better," Miguel, who escapes Lisbon to work there every summer, tells me. "The people that come here and invest respect nature, and it's still a simple place, in spite of the chic shops.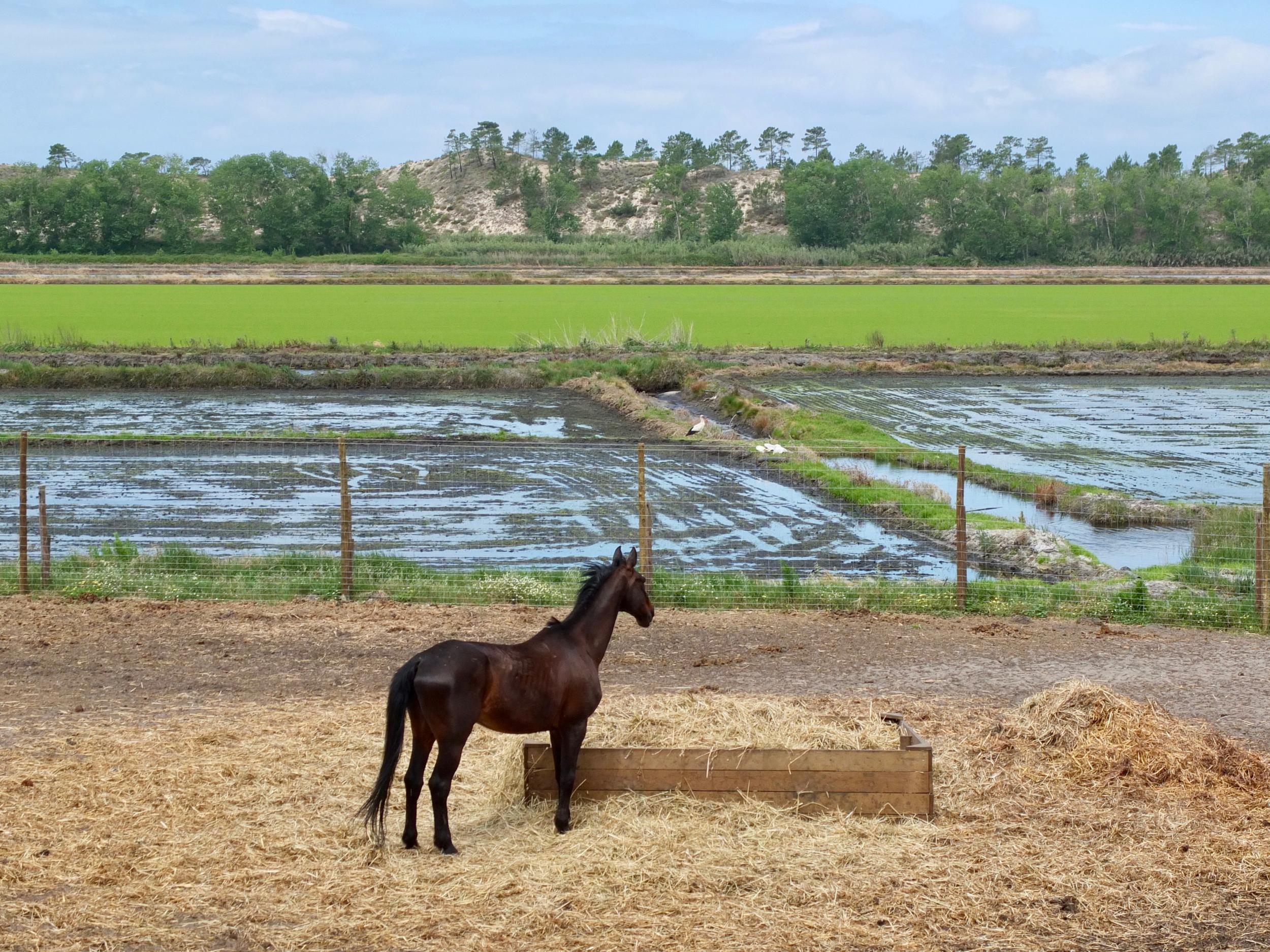 "The fishermen would protect this land with their life – and they still knock on my door to offer me the catch of the day."
That evening I head to Comporta's oldest restaurant, the Museu do Arroz, housed in a lofty ceilinged former rice mill. I drink a local G&T on the terrace, and watch the storks fly back to their chimney-top nests as the sun set over the rice fields.
The owner, well-travelled Lisboeta Isabel de Carvalho, first came to Comporta around 25 years ago. She opened a simple bar on the beach, followed by the restaurant at a time when there was nothing but rice fields and fishermen. Soon it became the "living room of Comporta" for locals, before word-of-mouth success attracted more and more visitors.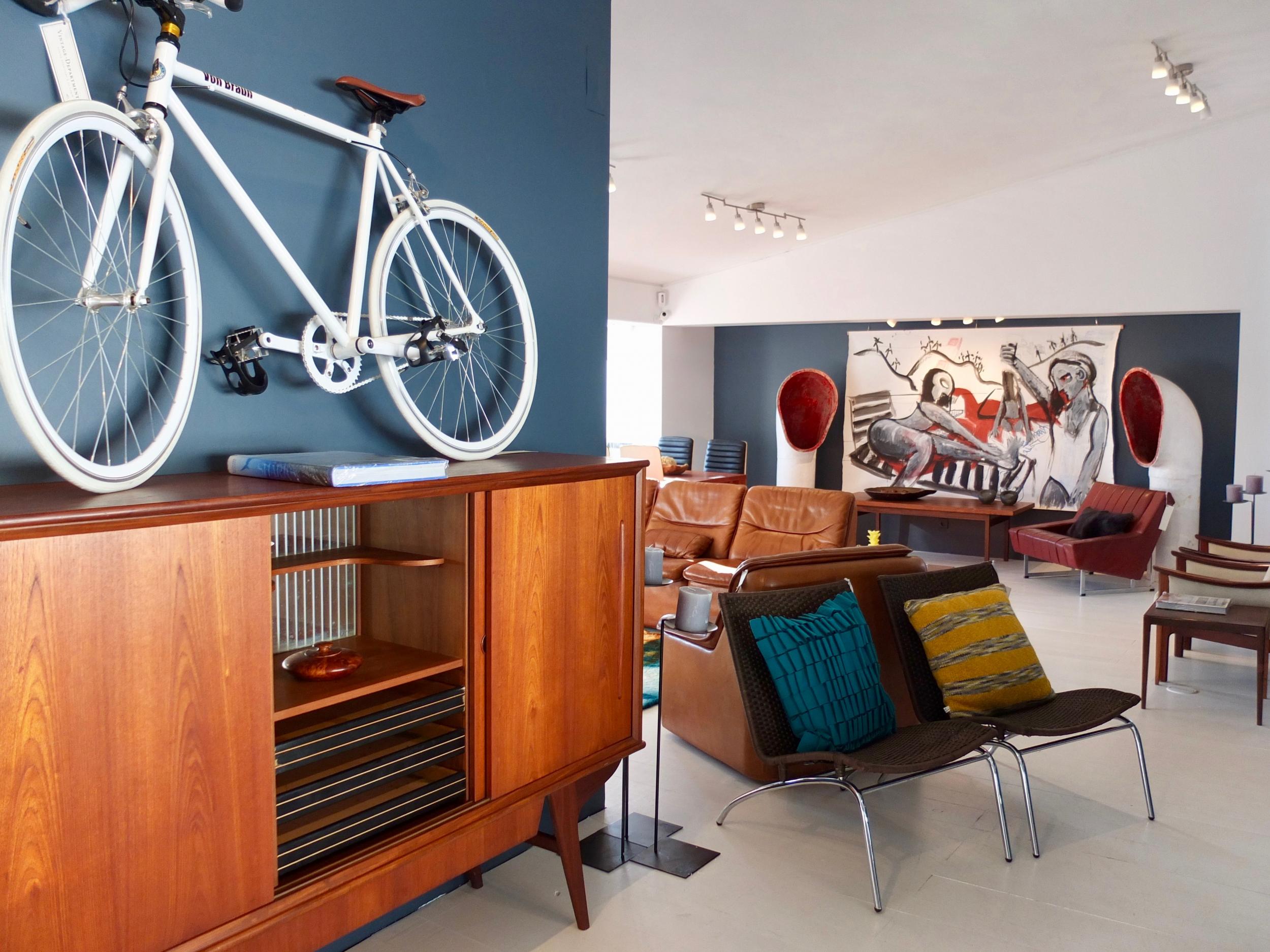 The focus is, unsurprisingly, on rice – whether it's her own-recipe rice balls, moist morsels coated in sesame seeds and served with soy sauce, or delicate razor clams and ink-black cuttlefish rice.
"There's always rice on a Portuguese table," she tells me. "This is more a Portuguese risotto than a take on Spanish paella."
Lisbon may be where Isabel comes from, but Comporta is home.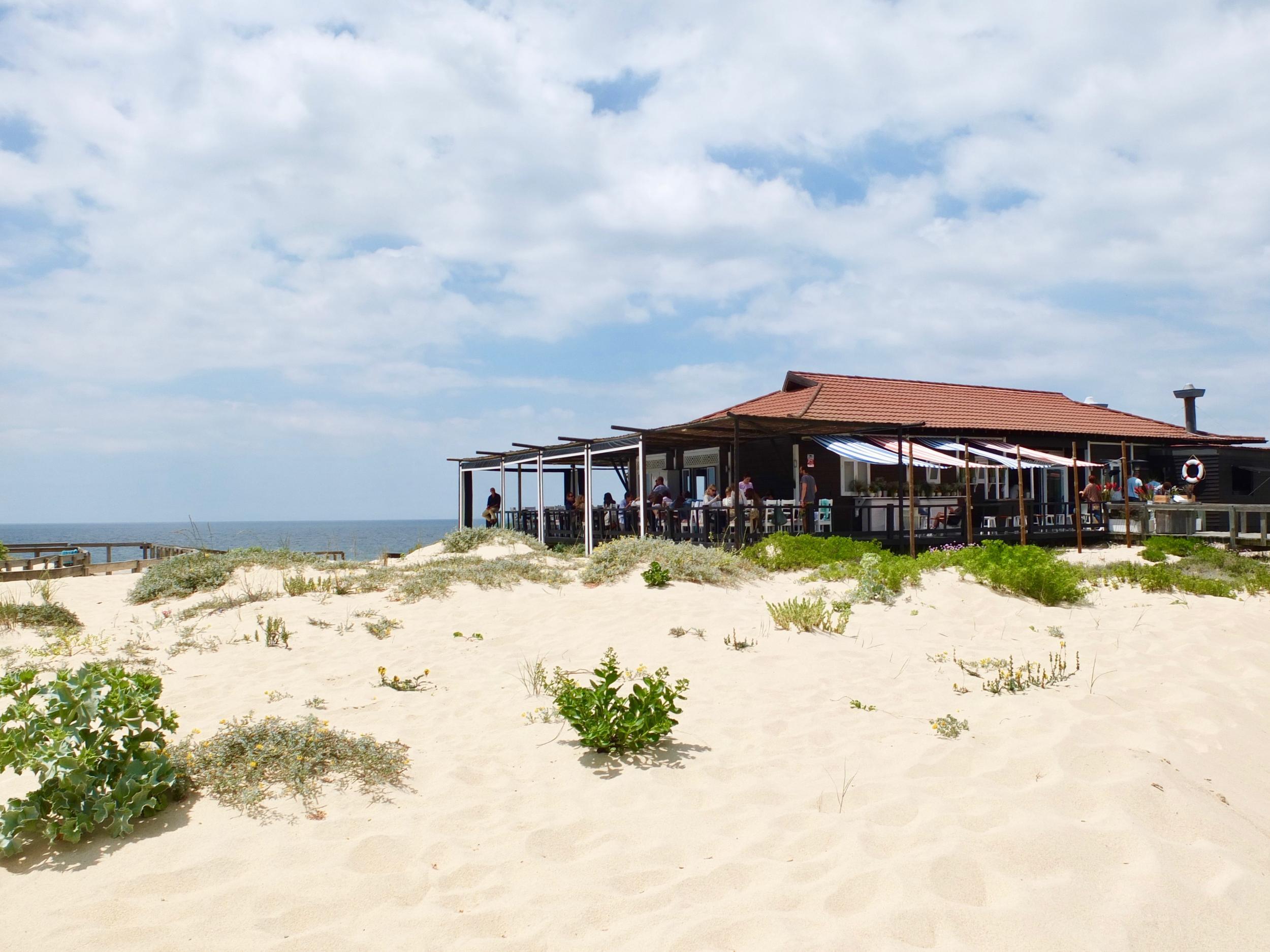 "People come to Comporta because it reminds them of St Tropez or Ibiza before the crowds arrived," she adds. "Or it's compared to Brazil's Trancoso and Uruguay's Jose Ignacio. But really there's nowhere else like it."
Travel essentials
Getting there
A car is essential for exploring; try Europcar at Lisbon airport.
Staying there
The Pestana Troia Eco Resort has stylish two, three and four-bedroom villas from £130 a night.
More information
Alentejo Tourism
Source: Read Full Article