Why York is still the UK's best city for chocolate lovers
"Handing out free chocolates? That's not very Yorkshire of you," quips Mary Ann Craven, as we eagerly dig into a tin of Quality Street. Of course, the one-time owner of Craven's and foremother of York's confectionery industry is only with us in multimedia spirit, sparking our laughter right on scripted time from a TV screen at York's Chocolate Story.
She's not wrong though: giving away chocolate isn't congruous with the stereotype of the tight-fisted Yorkshire(wo)man, but chocolate is in York's blood.
While Bristol may have been home to England's first confectionery company (Fry's, of Fry's Chocolate Cream fame) and Cadbury World steals the modern-day chocolate factory limelight, York is the city with the richest chocolate history in England.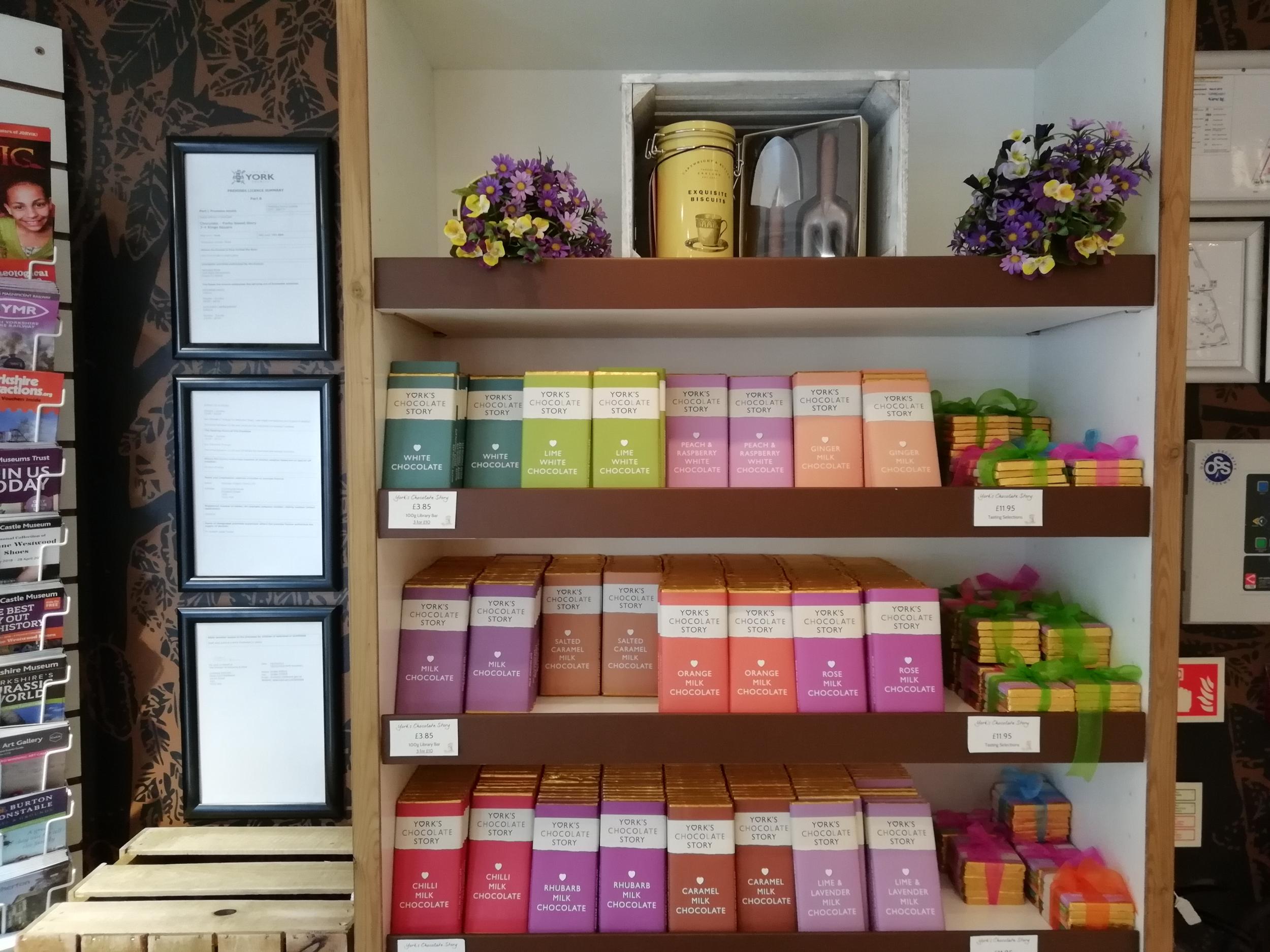 Chocolate first found a footing in the northern powerhouse back in the 18th century thanks to Quakers who framed the stuff (in hot, liquid form) as an ideal replacement for alcohol. One such Quaker was Mary Tuke, from whom the Rowntree's chocolate and confectionery dynasty would flourish. Over the years, Rowntree's, eventually bought out in 1988, would primarily be rivalled by fellow York enterprise Terry's, which was sold in 2004.
It was York's privileged location on the River Ouse that greased the chocolate-making wheels, as cocoa beans flowed in with ease while the burgeoning railway industry transported the finished products across the nation. Everything from KitKats to Chocolate Oranges (notably preceded by the ill-fated Chocolate Apple) were brought to life in the chocolate factories of York, and confectioners like Craven's also churned out mint humbugs and French Almonds. At one point, some 25 per cent of York's population were involved in the chocolate industry.
"I came here for university and the city smelt of chocolate," says Sophie Jewett, co-owner and founder of York Cocoa House and Works. There was even a – sadly now defunct – Twitter account to tell eager chocoholics where to get a whiff. In recent years the chocolate industry has dwindled; however, local pride in the Chocolate City most certainly has not.
"No one ever really examined it, or they just took it for granted," Jewett theorises of chocolate's changed fortunes. "I was just astounded that you couldn't go and visit a chocolate factory in the city." Nowadays, only a lone Rowntree's (or rather, Nestle) factory sits on the outskirts of York – and visitors aren't allowed in.
That all changed in 2011 when Jewett and her business partner Michelle Procter opened the York Cocoa House around the time York's Chocolate Story launched.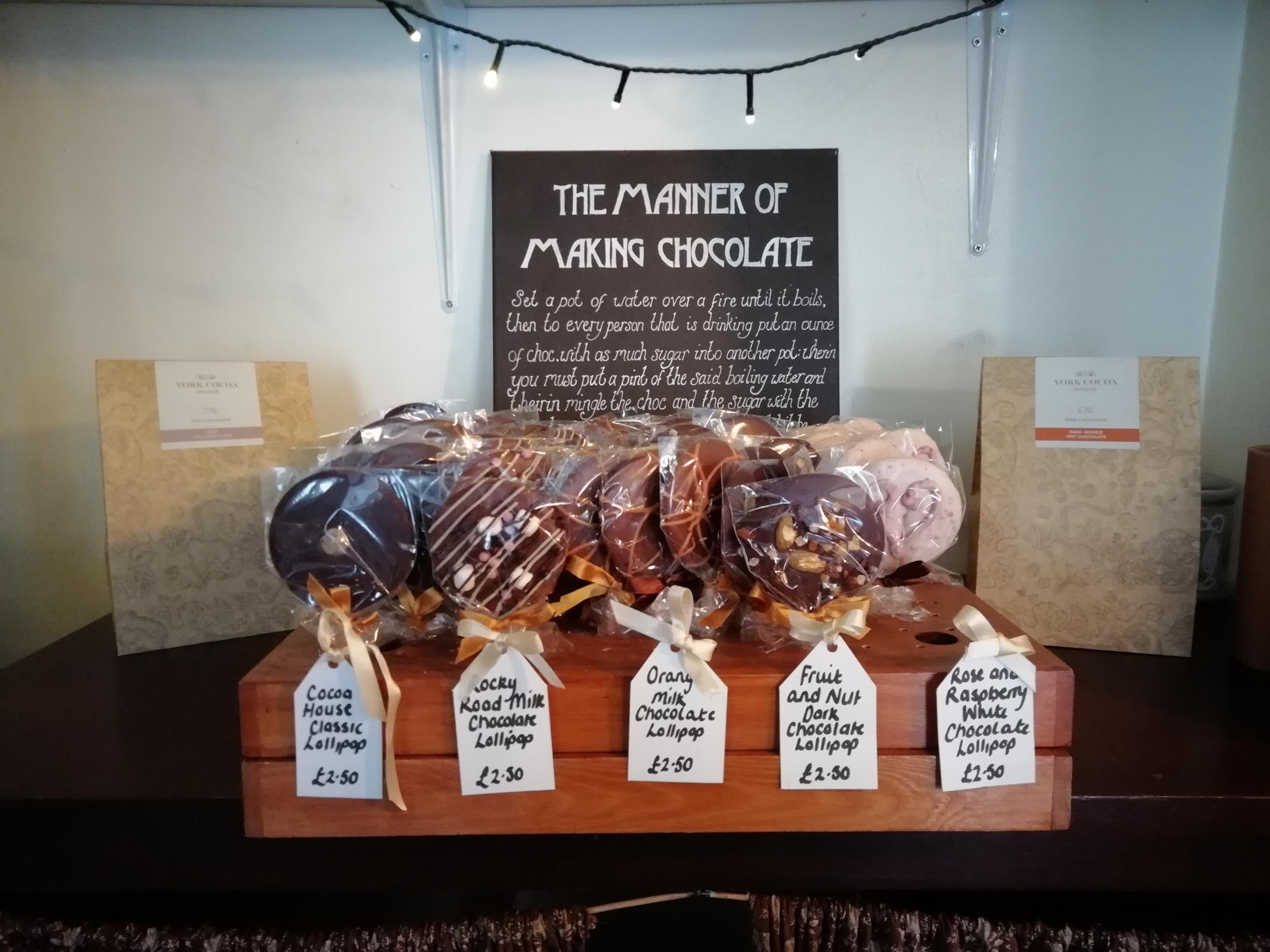 The latter takes a colourful, interactive dive into the history of chocolate in York, one which left me both vindicated in my love of orange Smarties (they're the only flavoured ones, if you were wondering) and curious about now-extinct coffee-flavoured ones. Rotating exhibitions such as "Women in Confectionery" add a little adult-orientated intrigue into an explicitly family-friendly attraction. And the numerous free chocolate samples you get along the way don't hurt either, making it the ideal jumping-off point for the uninitiated chocolate lover in York.
Meanwhile, the Cocoa House – a rather less bawdy version of the pub-like chocolate houses of yore – is all understated vintage, with an aroma I can only assume rivals that which once permeated the city. Designed to be a place where the city's heritage and identity could be harnessed and celebrated, it now sells chocolate gin, chocolate stout and the best classic hot chocolate I've ever tasted, while chocolate-themed jigsaws and well-rusted Rowntree's signs dot the walls.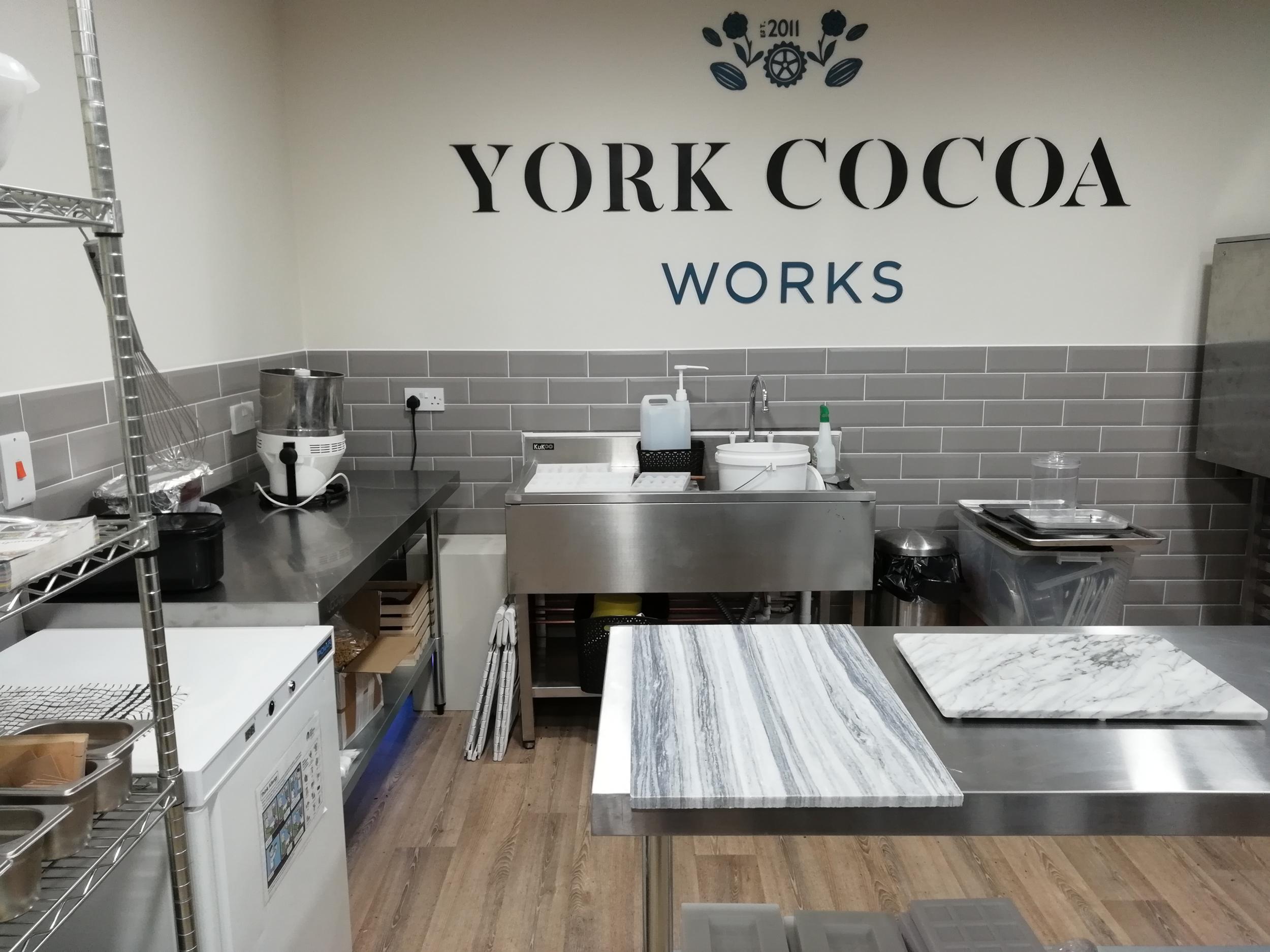 Never did Jewett, who also founded York Chocolate Festival, think they'd make the leap to become York's only ethically sourced bean-to-bar chocolate makers. "I envisioned what we're doing now, but I never imagined it would happen," she tells me, referring to the recently opened York Cocoa Works. There, behind expansive windows that allow visitors to take a peek at the small-scale chocolate factory within, her team crafts artisanal chocolate daily.
Other artisan chocolate-buying options abound in the city too. Make your way down the narrow cobbles of York's Shambles towards Monk Bar Chocolatiers, or go slightly out of the chocolate epicentre to family-run Guppy's. (Alternatively, pick up its products in York's Chocolate Story store.)
If you fancy learning more about the railway that facilitated York's rise to chocolate glory, the National Railway Museum is just a stone's throw from York station itself, while the National Trust's once-Terry family-owned Goddard's House and Gardens digs deeper into the past of York's chocolate-making greats – and is just a short bus ride from the city centre.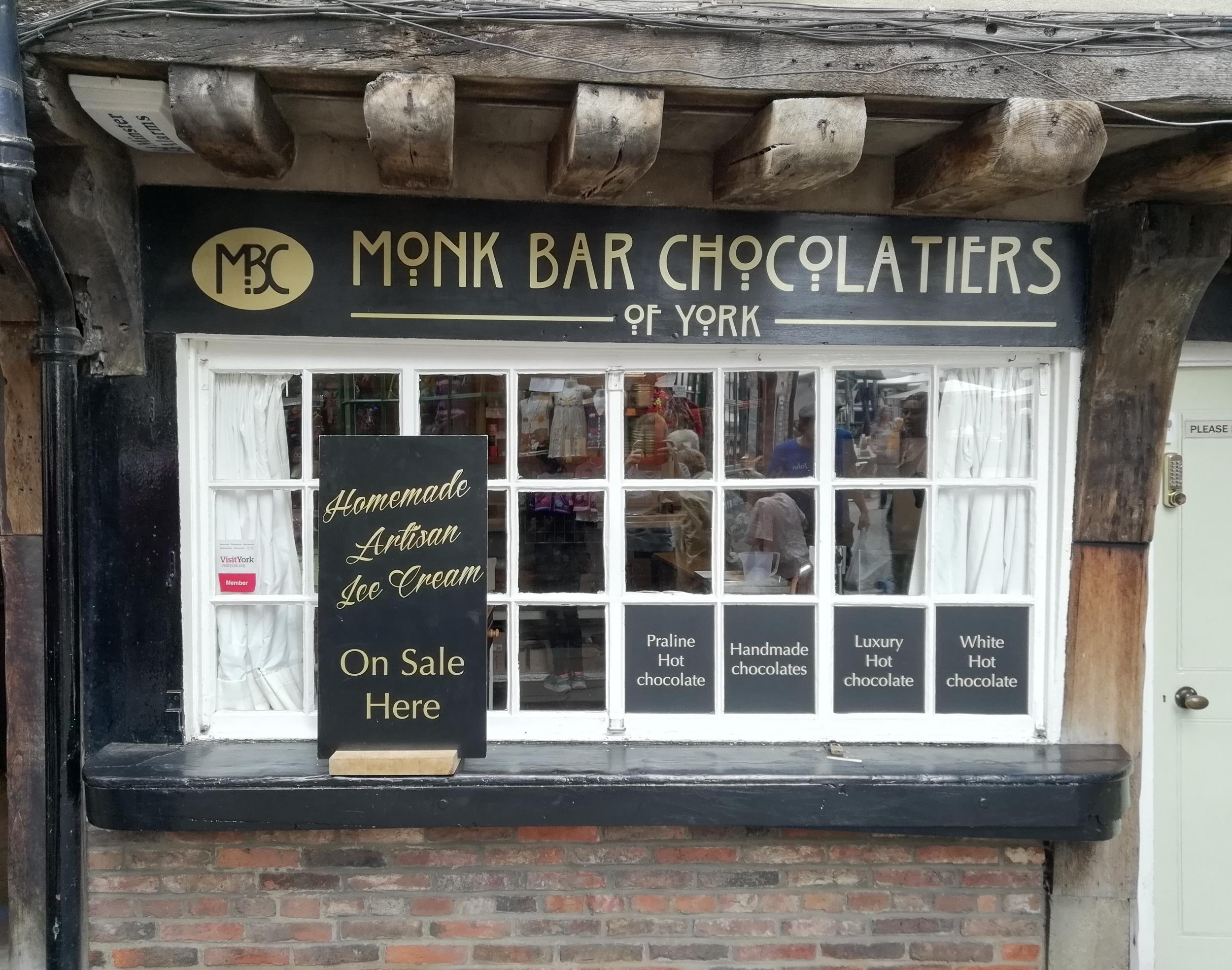 There's also more tenuously appealing stuff that only a true chocolate history aficionado would enjoy. In front of the iconic Betty's Tea Rooms is a blink-and-you'll-miss-it flashback to Terry's heyday, and one of Mary Tuke's properties is now a chocolate-themed hotel. Turning a chocolate tour into a two-day extravaganza is easily done with a stay at Hotel Indigo, which, thankfully, has managed to err more towards the aesthetics of Chocolat than Willy Wonka.
It might have been a couple of centuries since the city's Chocolate City heyday, but thanks to boutique producers and staunchly proud locals, it's the personal flair that continues to seal the chocolate-appeal-deal in York.
Travel essentials
You can pick up a York Chocolate Trail pamphlet from York Tourist Office.
Tours run daily at both the Cocoa Works (12.30pm and 3.30pm, £9.50 per adult) and York's Chocolate Story (every half an hour, £12.50 per adult).
Source: Read Full Article