Why you should head to La Palma before the active volcano blows
After Kilauea in Hawaii and Fuego in Guatamala, the next volcano to blow its top might be closer to home – in the popular Spanish tourist destination of the Canary Islands.
Cumbre Vieja means old summit in Spanish, but just because it's old doesn't mean this volcano on La Palma is inactive – far from it. In fact, it's erupted twice in living memory – in 1949 and 1971 – and over the past 12 months there have been well over a thousand recorded tremors on the island, 928 of them in just one week this February.
The more recent eruptions on La Palma have not been enormous, but one risk is of a giant landslide on the western half of the island, creating a tsunami that could drown coastal swathes of the eastern seaboard of America and even the beaches of southern England.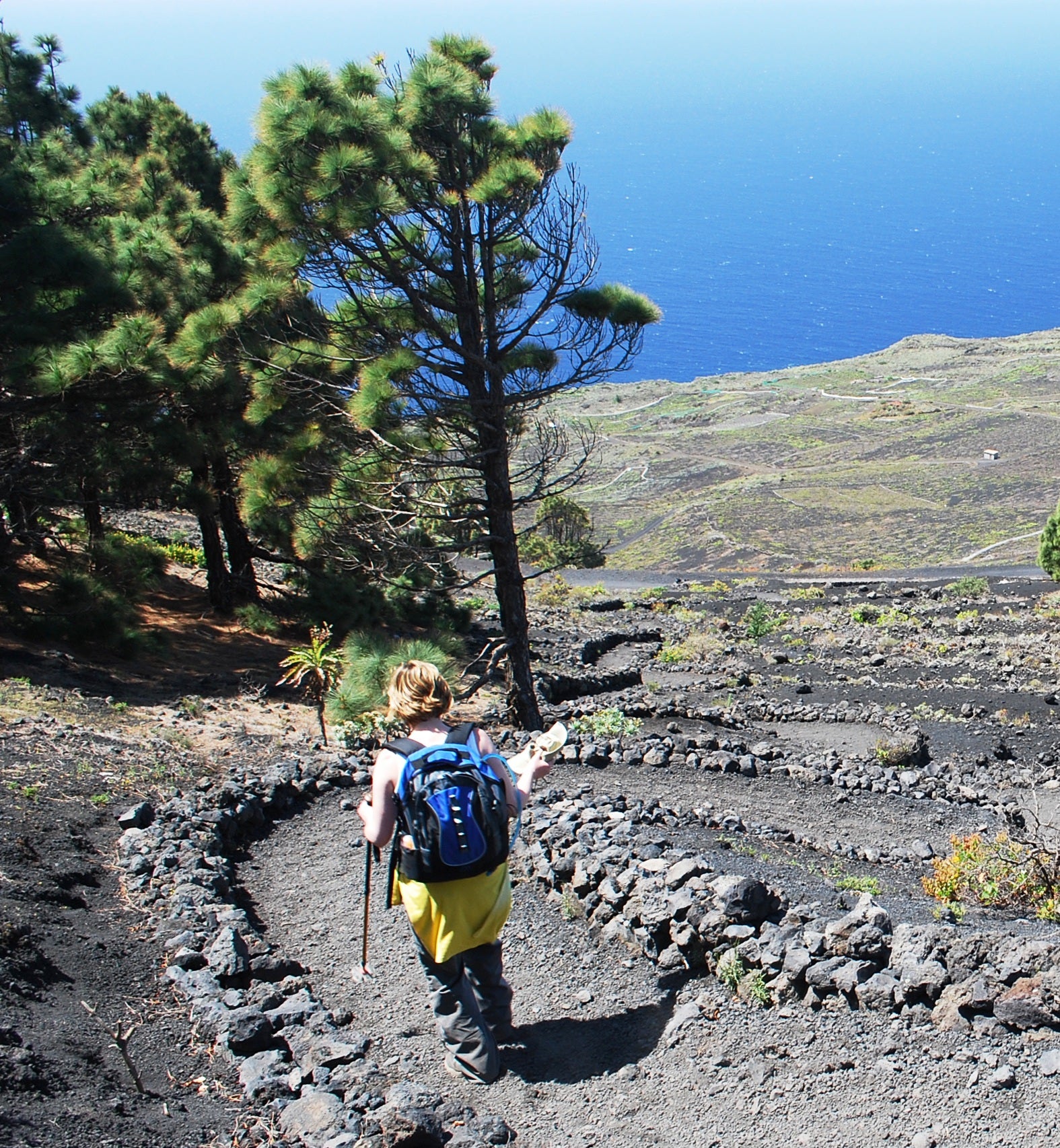 It's a remote risk, seismologists believe, but added a frisson of danger when I visited for a hiking holiday that took me to the rim of Cumbre Vieja and the island's several other slumbering eruption sites, along a panoramic and clearly marked "route of the volcanos".
From the rim of the most southerly of these – the Volcan de San Antonio (which itself enjoyed a year-long eruption in 1677) – you can see the newest part of Spain, formed in 1971 when the nearby Teneguia volcano blew its top and sent rivers of lava towards the sea, expanding the surface area of the island. The land was quickly colonised by winemakers planting the distinctive local Malvasia grape – the basis for the "Malmsay" that was said to have been Shakespeare's favourite tipple.
Despite these arid reminders of planet earth's inherent instability, La Palma – dubbed La Isla Bonita ("the pretty island") – is the lushest of the Canaries, especially in the north and east where high peaks that run up the centre of the island snag the westerlies blowing in from the Atlantic and ensure plentiful rainfall. The equitable temperatures have led to the Canaries being called the islands "of eternal spring" – but in the real springtime, wildflowers turn La Palma into a subtropical paradise, best appreciated on foot.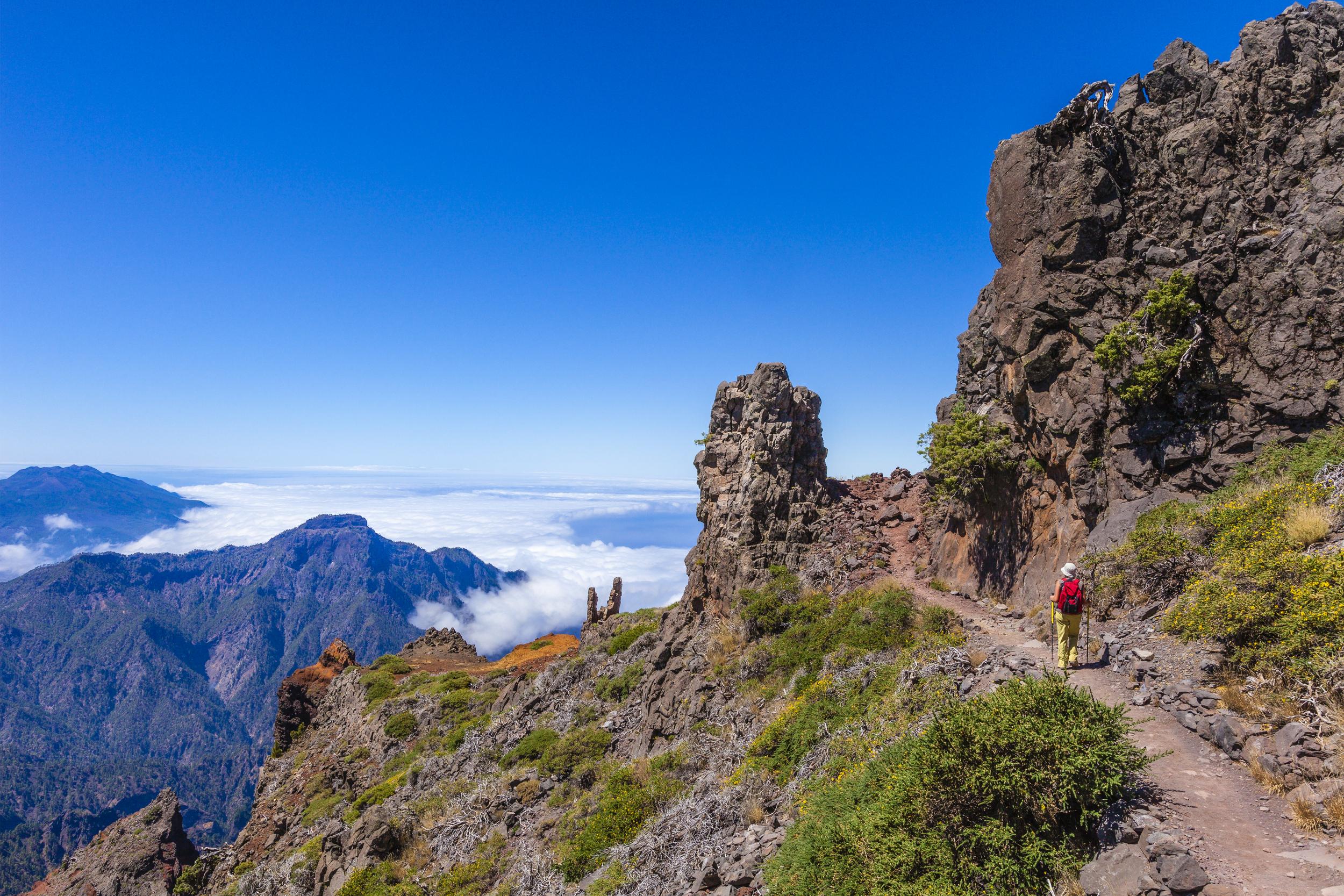 And this is a destination for hikers, not sun-loungers or those after the hedonistic nightlife of Lanzarote or Gran Canaria. La Palma's only real resort is tiny Los Cancajos – a short strip of bars and pizza parlours – and your best bet is to go self-catering as I did, in a well-appointed villa about 15 minutes from the airport.
When meeting a fellow hiker, it's best to say "guten tag" rather than greet them in Spanish or English, because the vast majority of visitors here are Germans intent on covering long distances on foot. Even so, their numbers aren't huge; a mere 33,000 at the last count. There's a lot to be said for La Palma's other epithet as "the forgotten Canary Island".
Much of the walking is of the up and down variety, La Palma allegedly being one of the steepest islands in the world. I decided that I'd save my knees and drive myself to the island's most stunning panorama atop the Caldera de Taburiente, a bit of a white-knuckle drive, as it turned out, around hairpin bends with vertical drops. Thankfully, a few parking areas gave me a chance to stop and recover while enjoying the views right across the island and over the cobalt-blue Atlantic towards Tenerife, and breathing in the resin scent of the Canary pine.
I did manage the three-hour walk that winds up a sharp ravine called Cubo de la Galga, through pristine laurel forests and a canopy of birdsong, before emerging at a viewing platform that was sadly sheathed in cloud on that particular afternoon. Cloud cover on the peaks would seem to be an occupational hazard on La Palma and my advice is to check the summits out before you set off; they're visible from just about everywhere.
After my exertions, I was ready to fill up the local food, which turned out to be delicious (despite being described in my guidebook as "basic"). Fresh fish and grilled octopus, or rabbit and goat for adventurous carnivores, came with the ubiquitous red or green mojo sauce and wrinkly potatoes – an early import from Venezuela from where islanders have traditionally emigrated during lean times. Known as papas bonitas, these small spuds are something of a gastronomic treasure and served as such.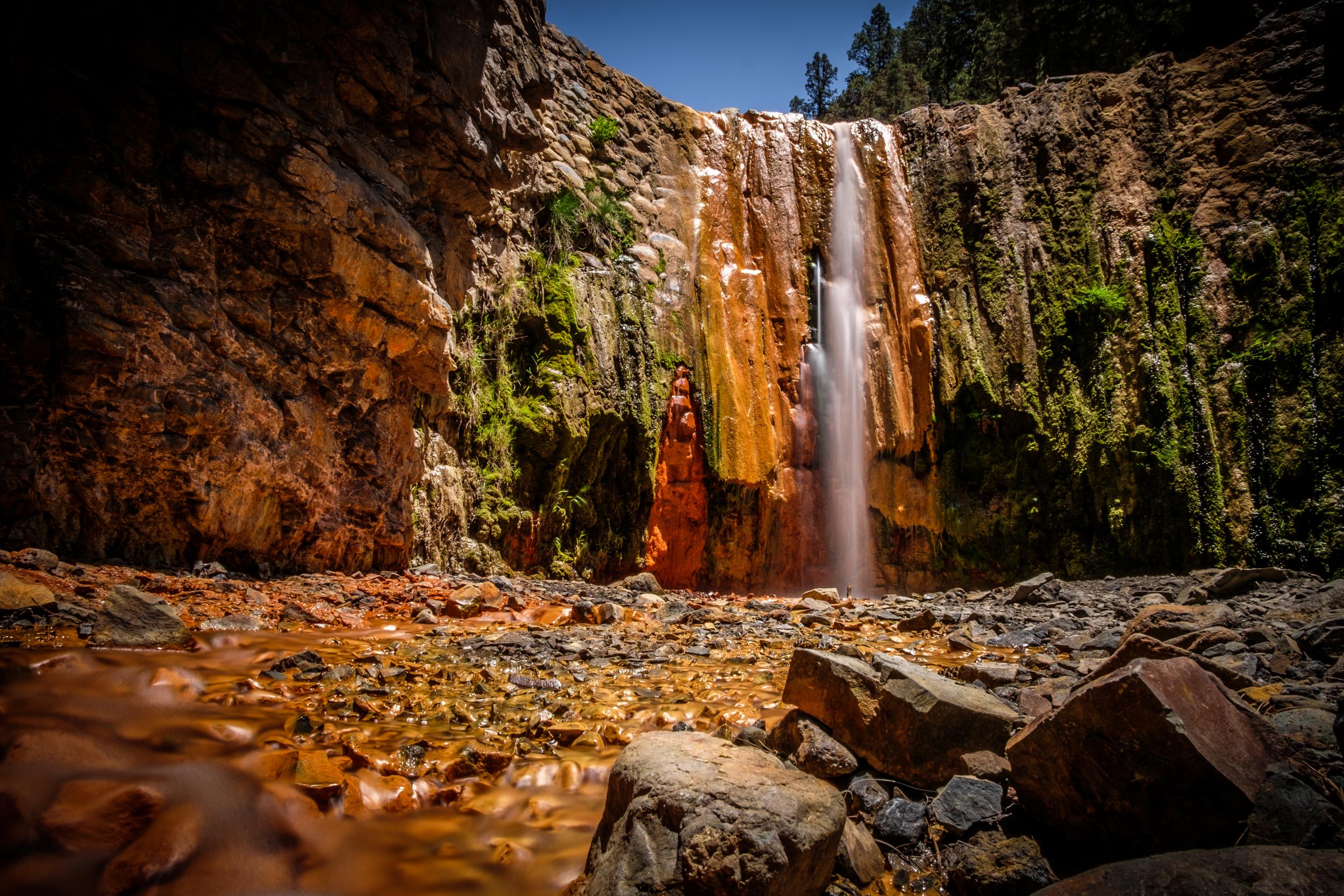 Bananas are, however, the chief export of the island – smaller and sweeter than the ones we're used to in British supermarkets – and they're used in both sweet and savoury dishes. There is also a long-established trade with Cuba, and the cigars manufactured on La Palma allegedly met the approval of Fidel Castro himself. But if the numerous tremors being experienced in La Palma are a portent, then one day soon cigars won't be the only things smoking on this rather wonderful island.
Travel essentials
Getting there
Easyjet flies from London Gatwick to Santa Cruz de la Palma from £99 return.
Staying there
Inntravel's week-long self-catered stay in cottages on La Palma (sleeping two-four people) starts from £680 per property, including seven days' car hire.
Source: Read Full Article