Why you should pick Girona over Barcelona on a trip to Catalonia
When people think of Catalonia, they usually think of Barcelona rather than its smaller neighbour, Girona, just a 40-minute train ride away. That's a shame. I ditched Barcelona and visited Girona – and I'm a convert.
Amid the political battle being fought between Madrid and the pro-independence Catalan government – there are few buildings, balconies and shops not flying the Catalan flag – this river city is still a joy to visit. Putting the politics to one side, the pride of Gironans in calling for independence is intrinsically linked with the pride they feel for their city and its sights.
I'm a firm believer in experiencing a place through my stomach, so I kicked off my stay with a Flavours of Girona food tour (€69). Unlike previous experiences of walking tours, which have given me little more than obscure dates, blisters and a desire for a sit down with a pint, this one is a different beast entirely, providing real historical insight and a chance to see the city's best attractions while sampling its signature delicacies, such as sweet botifarra sausage, Xiuxo cream pastry, shredded salt cod salad and bizarre ice cream buns.
A city constructed at the confluence of four rivers, Girona has many bridges that offer superb views of painted houses leaning over the water. I built up a sweat clambering across the remaining sections of the city wall overlooking the medieval quarter and cathedral – and was rewarded with unbeatable views across the whole of Girona. It was particularly thrilling to spot sights that had played a starring role in the fantasy series Game of Thrones; the cathedral square and different parts of the old quarter provided the backdrop for numerous King's Landing and Braavos scenes.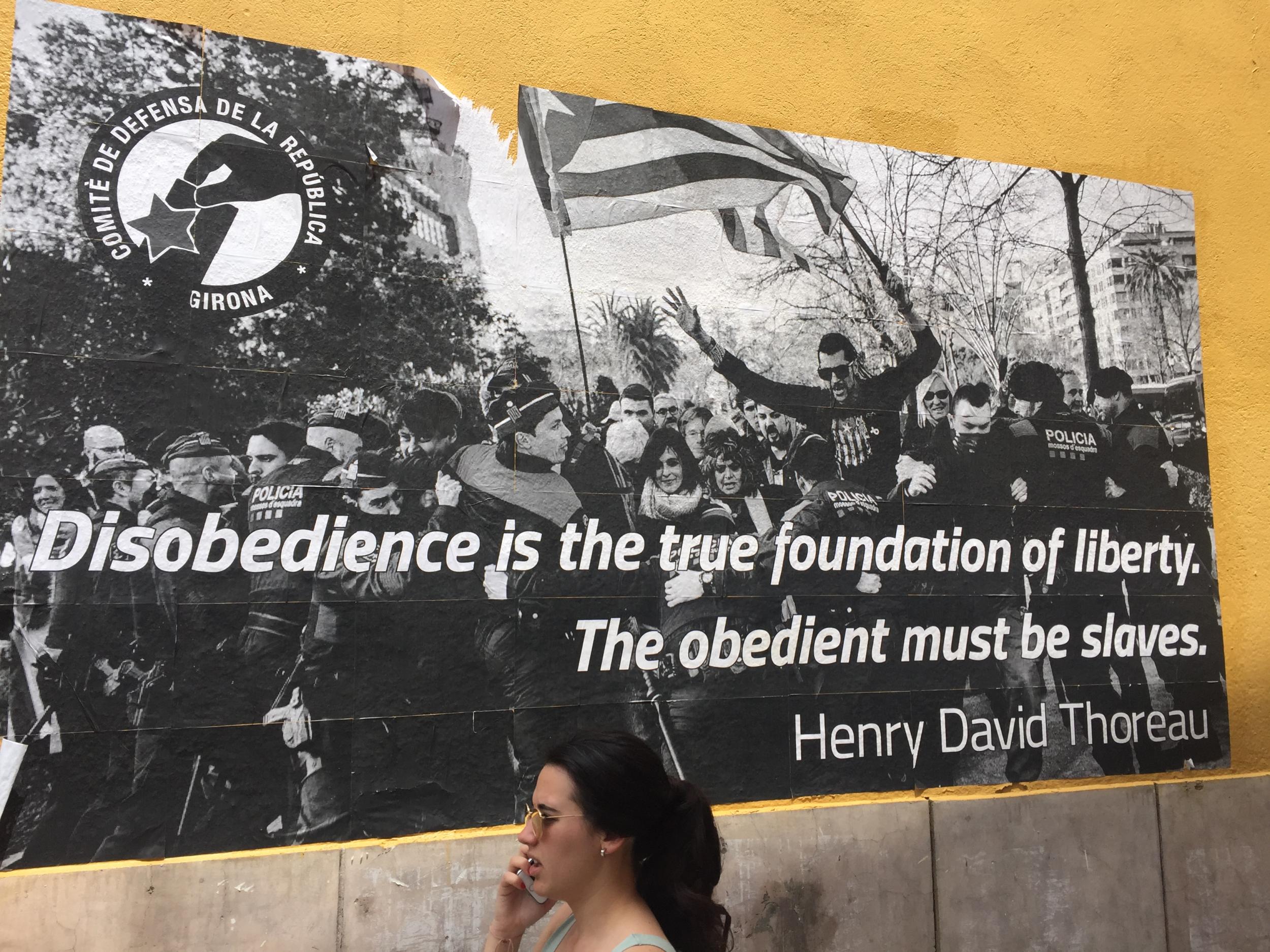 While there are places to stay within the city walls, I decided to turn my long-weekend fling into a week-long affair by heading just outside to Girona's PGA Catalunya resort. Nine minutes' drive from Girona Airport and 20 minutes from the city centre, the resort is home to the "number one golf course in Spain" according to top100golfcourses.com – one of the main reasons for my visit – but has been expanding its appeal with a newly developed fishing lake, cycling trails and an outdoor adventure course alongside tennis courts and swimming pools.
My expectations for the course were high and it didn't disappoint. Greens were lightning fast, the fairways immaculate and landing approach shots akin to landing a biplane backwards on an aircraft carrier. While the course itself was attractive and testing, the land surrounding it was being heavily developed with stark, white, modern mansions – not exactly a deal breaker, but they looked like they'd be more at home on the Costa Brava than a luxury resort.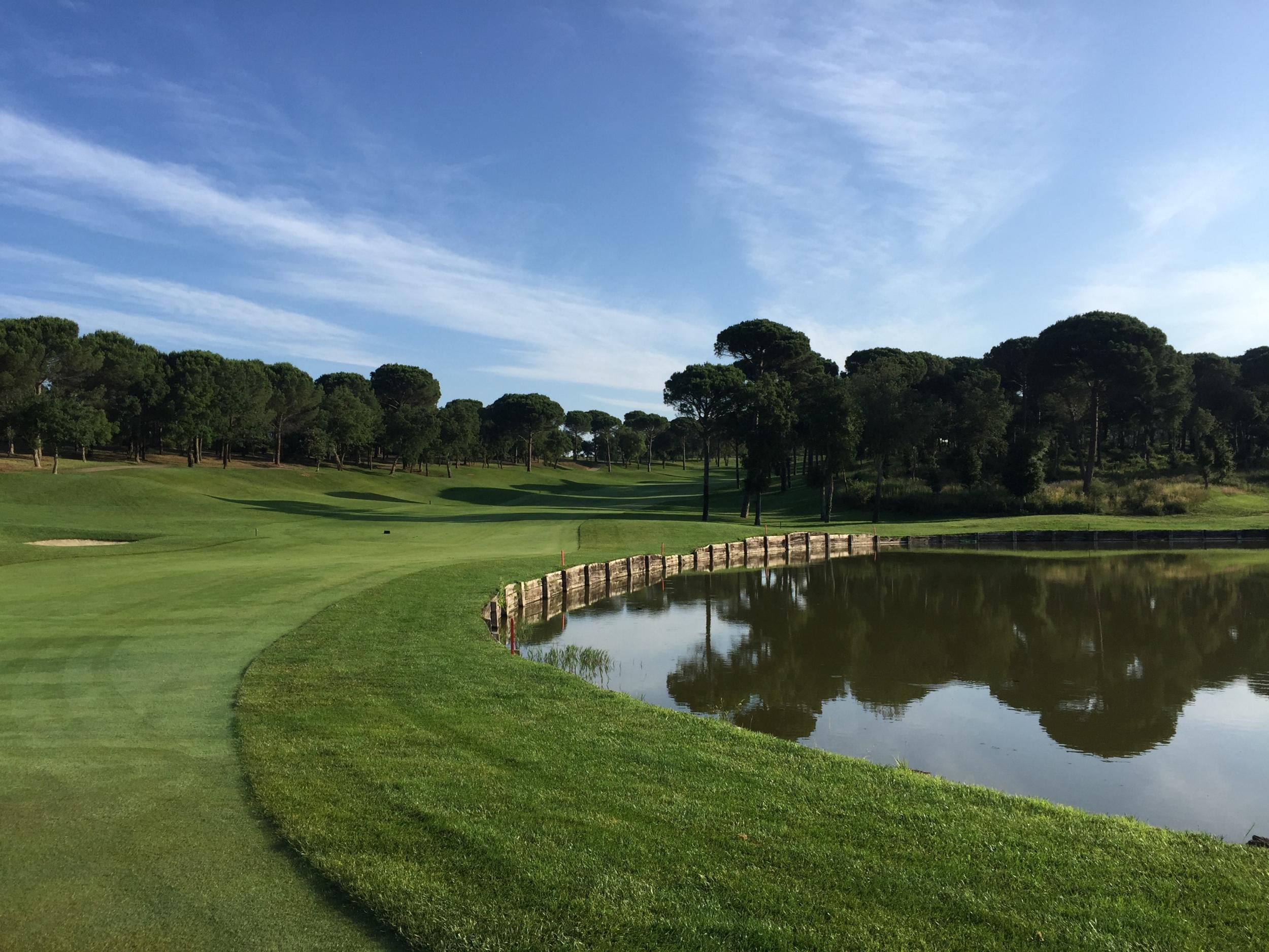 After a round, I retired to the three-star Lavida Hotel, a new property that opened this year. Of the resort's various accommodation options, the Lavida is top for golf geeks like me, offering superior views of the stadium course. There's also an Italian restaurant and pool – the whole place exudes low-key relaxation.
Elsewhere, the resort's five-star Hotel Camiral opened in 2016 as part of a €33m investment. The mid-century modernist aesthetic adds to a sense of genuine calm, and superior deluxe suites offer guests panoramic views over the hotel gardens, stadium golf course and swimming pool.
After a week combining a city break with a romp in the Catalonian countryside, I'm sold on the idea of a two-part break – and on the attractions of Girona over its better-known coastal counterpart. Barcelona certainly has its charms, but what Girona lacks in brash beauty it more than makes up for in crowd-free attractions, better value prices and laid-back appeal.
Oh, and Spain's greatest golf course. That's what I call a hole in one.
Travel essentials
Getting there
Ryanair (ryanair.com) flies from London Luton and London Stansted to Girona from £52 return.
Staying there
Doubles at the five-star Hotel Camiral (hotelcamiral.com/en) start from €200, B&B.
Lavida Hotel (pgacatalunya.com/lavida-hotel) at PGA Catalunya has doubles from €140, B&B.
Source: Read Full Article