Bahamas fills a key tourism post
Latia Duncombe was named director general of the Bahamas Ministry of Tourism, Investments and Aviation. She was appointed by Chester Cooper, deputy prime minister and minister of tourism.
She is the seventh director general in the Ministry of Tourism's 54th year in existence and is the third female in the position.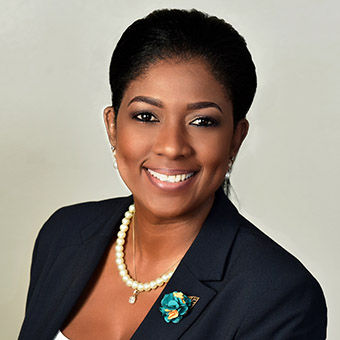 "During the past year, Mrs. Duncombe has brought energetic leadership to our senior executive management team at the Ministry of Tourism, Investments & Aviation," Cooper said. "She has made a seamless transition from the corporate sector to public service, parlaying her wealth of knowledge and experience into outstanding leadership of Team Tourism. She came aboard at a critical juncture as we undertook the task of tourism recovery and has worked tirelessly toward the goal of getting our industry back on track."
• Related: Six Senses has a 'Grand' plan for a Bahamas resort
Duncombe had been the Bahamas acting director general since January 2022. Prior to that she served as the deputy director general when she joined the Bahamian government in October 2021.
Said Duncombe, "Tourism is a fascinating industry and one that touches the lives of the entire population and guarantees the socioeconomic stability of the Bahamas. … Our robust performance last year is a testament that growth and expansion are realizable, considering our country's assets and the resilience of our people. We have excelled not just in the numbers, but also in revenues."
Source: Read Full Article