Cultural programming sets the Timbers Kauai apart
Known for its community of luxury residences, Timbers Kauai at Hokuala is a 450-acre resort community that also offers vacation rentals. The amenity list is long and includes a golf course, beach club, spa, fitness center, pools and a farm. But it's the well-executed cultural programming that has become a leading highlight.
"What really separates us from anywhere else on the island or other properties is that Timbers Kauai Hokuala has really enriching cultural experiences," said Joy Stedman, business development Executive of Timbers Kauai at Hokuala.
The resort has a weekly calendar of activities that range from sunrise ceremonies and hula lessons to lei making and Hawaiian language classes, but it also features a lineup of seasonal happenings.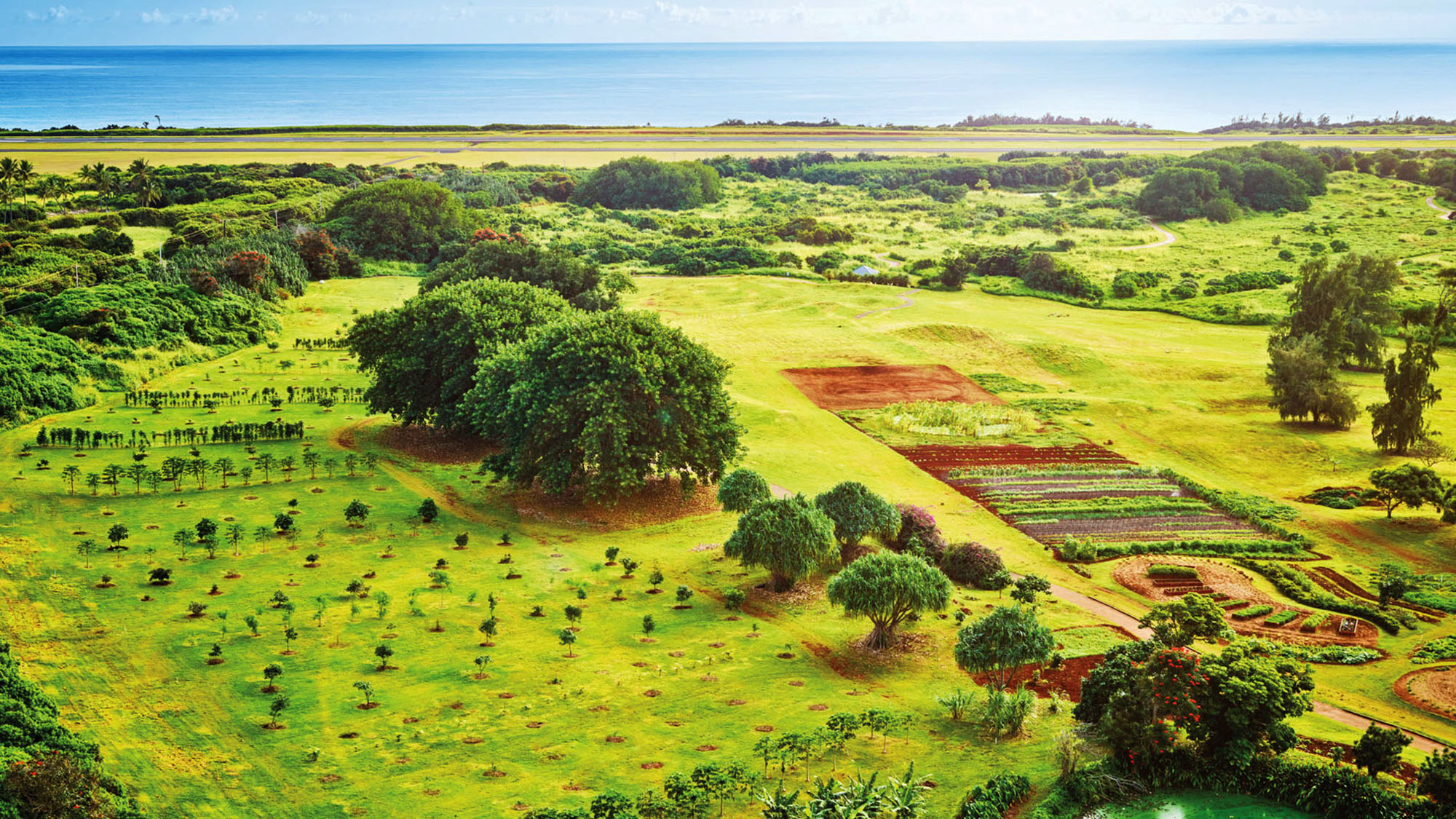 "Right now, it's makahiki season, so we're going to feature things that highlight makahiki, which is a festive time culturally for old Hawaii," Stedman said. "You know, there was no work, sort of all play, in that time, and it ranges from November through January."
In old Hawaii, makahiki involved many games that challenged individuals in strategy (like Hawaiian checkers), hand-eye coordination (like Hawaiian bowling) and physical strength (like tug of war). Timbers Kauai is bringing some of these cultural games together for people to take part in and learn about the traditional Hawaiian festival.
The activities take place on the resort's 16.5-acre organic farm, which was once a golf course, and has been turned into a hub for guests and owners. The farm also supplies organic ingredients for its restaurant, Hualani's, for guests' kitchens and for its Nanea Spa.
Travelers of all ages can join in the cultural activities at the farm, and there is also additional programming that teaches guests about organic and regenerative practices, and Hawaii's canoe crops that were first brought to the island.
"Every week, we're taking advantage of doing programming out at the farm at Hokuala, which is really our hub for our people, our pinnacle of our property, and highlighting cultural activities for our families," Stedman said.
Source: Read Full Article