Grenada shines a spotlight on service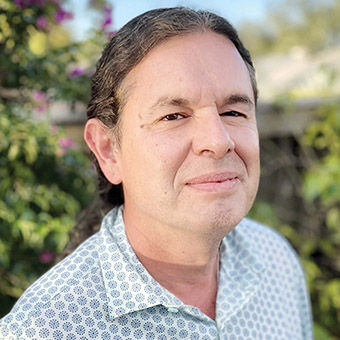 It's been said that island people are among the friendliest you'll find anywhere, but Grenada is not leaving that to chance.
In March, the Grenada Tourism Authority launched the Pure Grenada Excellence Champion program, customer service training that targets Grenada's hospitality and tourism sector. The first four-day session took place on the sister island of Carriacou. Some 250 participants, employees of businesses ranging from hotels and restaurants to tours and taxis, attended the workshop. It was led by Edward Frederick, a hospitality trainer and human resources development specialist in the Caribbean for 30 years.
The free workshops highlighted effective communication, conflict resolution, customer retention strategies and health and safety practices. Discussions touched on topics such as race, gender, sexual orientation and cultural understanding.
More sessions are planned for later this year.
"Excellence in customer service is the heartbeat of the tourism industry," said Randall Dolland, chairman of the Grenada Tourism Authority. "The success of our customer service training sessions in Carriacou speaks to the recognition of how important it is to service providers and tourism professionals to be equipped with the necessary skills to create memorable experiences, foster long-term relationships, inspire positive reviews and ultimately drive growth in the tourism industry."
Beyond service with a smile
The training sessions, Frederick said, go beyond preaching service with a smile or telling employees what they should or shouldn't do or say. It's about getting people to change from within. He says he takes a more holistic approach in his sessions.
"Let's not deal with poor customer service right off the bat," Frederick said. "Let's deal with what is the underlying issue that is causing this manifestation through poor customer service."
The CHTA, in a March member survey, found low employee morale and productivity a concern for employers in the Caribbean. The results were accelerated because of the pandemic, he said.
Frederick said he hopes it's not just the larger businesses that take advantage of the free training but smaller, mom-and-pop businesses, as well.
"Not many of them have the resources to do their own training or hire someone to train them. [The workshop] comes in quite handy," he said, adding that he hopes to offer more business-specific workshops down the line.
Last year, Antigua and Barbuda launched a similar initiative.  The CHTA also offers workshops via its CHTA Education Foundation, which, in conjunction with the Grenada Hotel & Tourism Association, will bring its "Caribbean Supercharged Service" program to Grenada in July.
Grenada is hopeful that positive impressions will help produce repeat visits from tourists. According to Tourism Analytics, it welcomed 148,834 visitors in February, nearly 117% more than the same month in 2022. The U.S. market accounts for 60% of its visitors.
Grenada's largest cultural festival, SpiceMas, will take place in August. Airlines are ramping up service to accommodate an expected increase in visitors during that month.
Source: Read Full Article