Villa del Palmar a hidden gem on the Baja Peninsula: Travel Weekly
Nothing can prepare you for that first look at the islands of Loreto. Our tiny car climbed up and over the slate-colored, dusty mountain road, zigzagging back and forth up switchbacks, climbing higher and higher away from the sea on our way north up the Baja Peninsula from La Paz. At one point, the peaks parted and we had a straight shot down to the cobalt-colored Sea of Cortes and the Bahia Danzante community below. It was quite the introduction.
Within that gated community is the Villa del Palmar at the Islands of Loreto resort, located about 30 minutes south of the small beach town of Loreto on the western shore of the Sea of Cortes.
The optional all-inclusive property has a quiet and devoted cult following; it seems it is the most beloved resort in Mexico that we had never heard of. Its devotees hail typically from the western half of the U.S., since direct flights into Loreto are limited: Los Angeles, San Francisco, Phoenix and Dallas serve the city.
Related: Going off the beaten path in Baja California Sur
The property sits tucked away from view on the breathtaking Bay of Danzante; you'd never know the resort was there if you weren't right in front of it. Blending in with the natural landscape, Villa del Palmar offers the remote vibe that comes with being nestled within the mountains.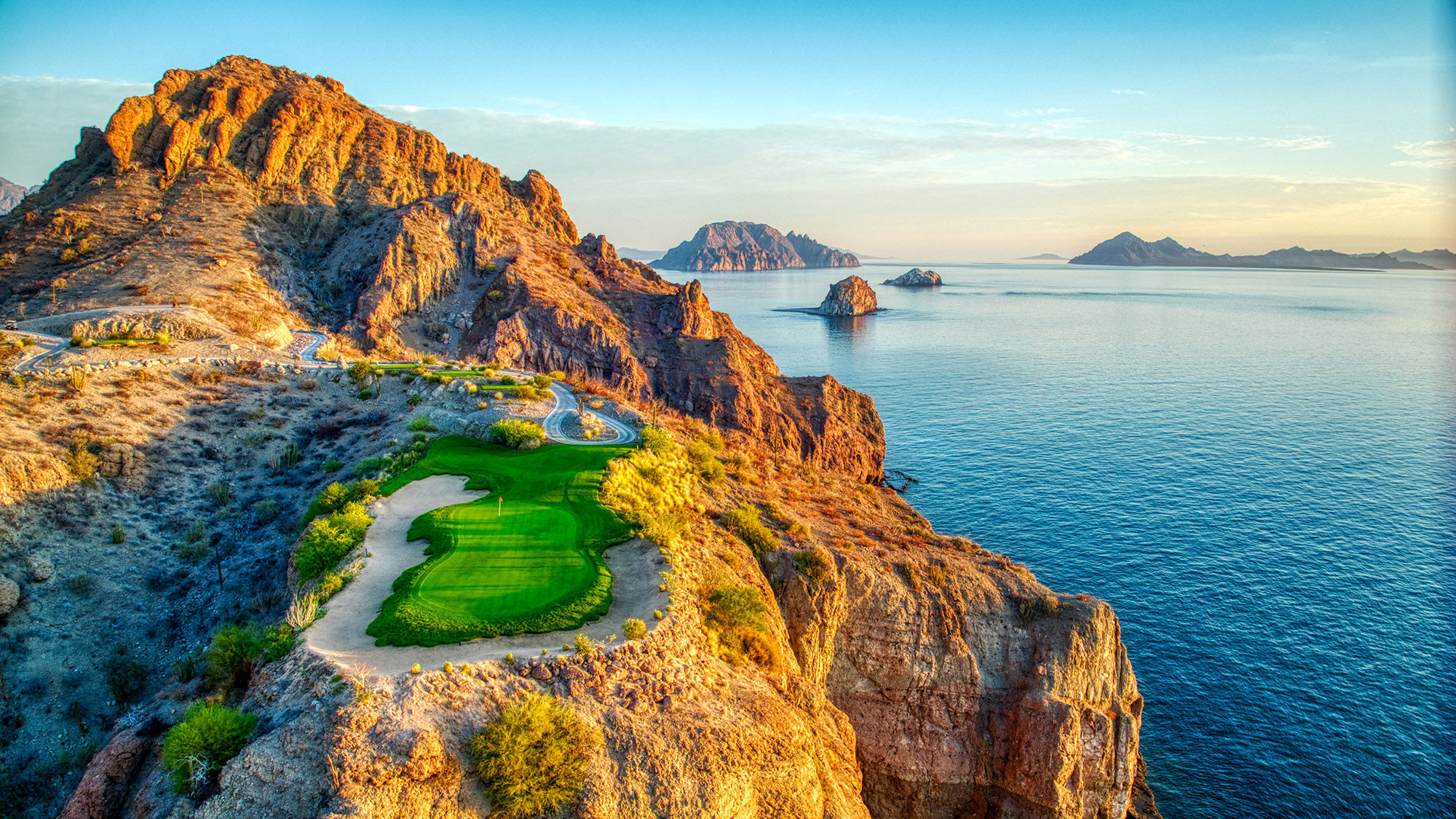 The resort boasts 4,447 acres of natural beauty to enjoy, from the secluded coves and pristine beaches of the bay to the 39,000-square-foot Sabila Spa, five pools and an 18-hole golf course designed by Rees Jones.
The resort's 338 suites recently underwent an update thanks to a $42 million investment, which included the addition of a new hotel wing and 158 accommodations to the all-suite resort. Those additions included new penthouses and oceanfront suites that overlook the bay and the gorgeous, uninhabited islands that surround it. Every suite has a kitchen, in case guests want to opt out of the all-inclusive plan and cook for themselves.
The best meal in the house is undoubtedly at Danzante, a fine dining steakhouse with a romantic atmosphere and an extensive wine list. Note: It is a $20 extra fee per person, per visit for those on the all-inclusive plan, but it's completely worth it.
Discovering Villa del Palmar at the Islands of Loreto was a highlight of our monthlong Baja adventure. It's easy to see why this hidden gem on the Cortes coast has such a loyal following. With such dramatic scenery, fabulous service, an endless list of activities and top-notch food, it won't be long before its secret is out.
Source: Read Full Article