Shire Hall Historic Courthouse Museum, Dorchester: 'The youngest prisoner tried here was seven' – review
In a nutshell
A new museum in the imposing Dorchester Shire Hall. Following a well-curated route, visitors walk though 150 years of justice (and injustice) and discover the stories of those tried here for crimes ranging from rabbit-poaching and stealing underwear to arson and murder. The most famous case was of the Tolpuddle Martyrs: 19th-century Dorset agricultural labourers turned activists, whose highly-publicised trial and conviction led to the foundation of modern-day trade unions. Kids are provided with their own tablet devices – loaded with digital interactive guides, quizzes and games – and can choose to be a tour guide for the whole family, or become a journalist for a trial. There are "memory boxes" to discover, cleverly-hidden around the museum, and magistrates' gowns, hats and judges' wigs to try on.
Fun (if slightly grim) fact
Casts of convicts' heads were made for phrenologists to study. They believed that personality traits could be determined by measuring different parts of the skull. The cast on display at Shire Hall is of Edwin Alfred Preedy, who was executed on site for murdering a warder.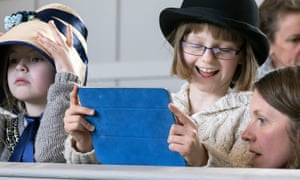 Best things about it
We were fascinated by the barely detectable graffiti – etched into the walls of the cramped cells – and had long discussions about what a large barred pit might have been used for. A highlight was ascending into the brightly-lit dock from the cells below, just as hundreds of prisoners would have done. Even without a judge and court in attendance it gave a sense of how intimidating it must have been. The youngest prisoner brought here was Harry Parker (7) who was tried for arson.
What about lunch?
There is no picnic area but the museum's Shire Hall Café serves the usual selection: baked potatoes, soup and sandwiches (from £4.50), afternoon teas and kids' boxes (£4.50). Cakes start at £2.80 and coffees or teas from £2.50. The cafe adjoins an activity area so parents can enjoy a quiet cuppa while their kids entertain themselves.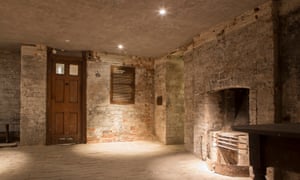 Exit through the gift shop?
The ticket counter is within the gift shop so the kids can eyeball what's on offer before they enter the museum. It does a nice selection of toys, books and gifts, ranging from vintage-style wooden cup-and-ball games and fake handcuffs to Dartington Crystal glassware, and locally-made jewellery, gin, cider and beer.
Getting there
The museum is on the main street in the town centre, with several car parks nearby. The town has two railway stations, both of which are less than 10 minutes' walk from Shire Hall.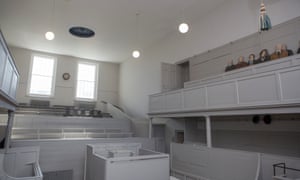 Value for money?
We comfortably spent a couple of hours here and the ticket is valid for a year. Entry is £8.50 for adults, £4.50 kids and a family ticket is £20.
Opening hours
Open daily 10am-5pm.
Verdict
Perhaps not an obvious day out but its clever curation and excellent interactive guides will entertain visitors of all ages. 8/10
• shirehalldorset.org
Looking for a holiday with a difference? Browse Guardian Holidays now to find a range of fantastic trips
Source: Read Full Article