These Galentine's Day 2021 Basket Ideas For Sorority Sisters Are Filled With Love
Every day is like Galentine's Day when it comes to your sorority, because you're always ready to shower your sisters with love. So, to make Feb. 13 feel extra special this year, you'll want to go above and beyond with some Galentine's Day 2021 basket ideas for your sorority sisters. Heart-shaped candy or a homemade card is sweet, but a gift basket gives you the chance to really pamper your sis with products they love.
Similar to the Halloween boo baskets you made for your sisters back in October, Galentine's Day baskets work great with a theme. You'll want to fill one with goodies that fit your sister's personality. So, if you both share a wine night tradition, a wine-derful basket theme can include a new tumbler and your sister's fave bottle of rosé. You could also get very specific with a Bridgerton-themed basked if that's the newest Netflix series your sorority group is chatting about. That basket could include a Duke-themed bookmark, along with a copy of The Viscount Who Loved Me, so they're totally ready for Bridgerton Season 2.
Of course, a traditional Galentine's Day-inspired basket that's filled with chocolate and a Greek letter teddy bear is always a sweet surprise. The fun truly comes with putting together a basket that shows your sis how much you appreciate them. Get inspired and spread the love with any of these Galentine's Day basket ideas.
We only include products that have been independently selected by Elite Daily's editorial team. However, we may receive a portion of sales if you purchase a product through a link in this article.
1. The Most Wine-derful Sis Basket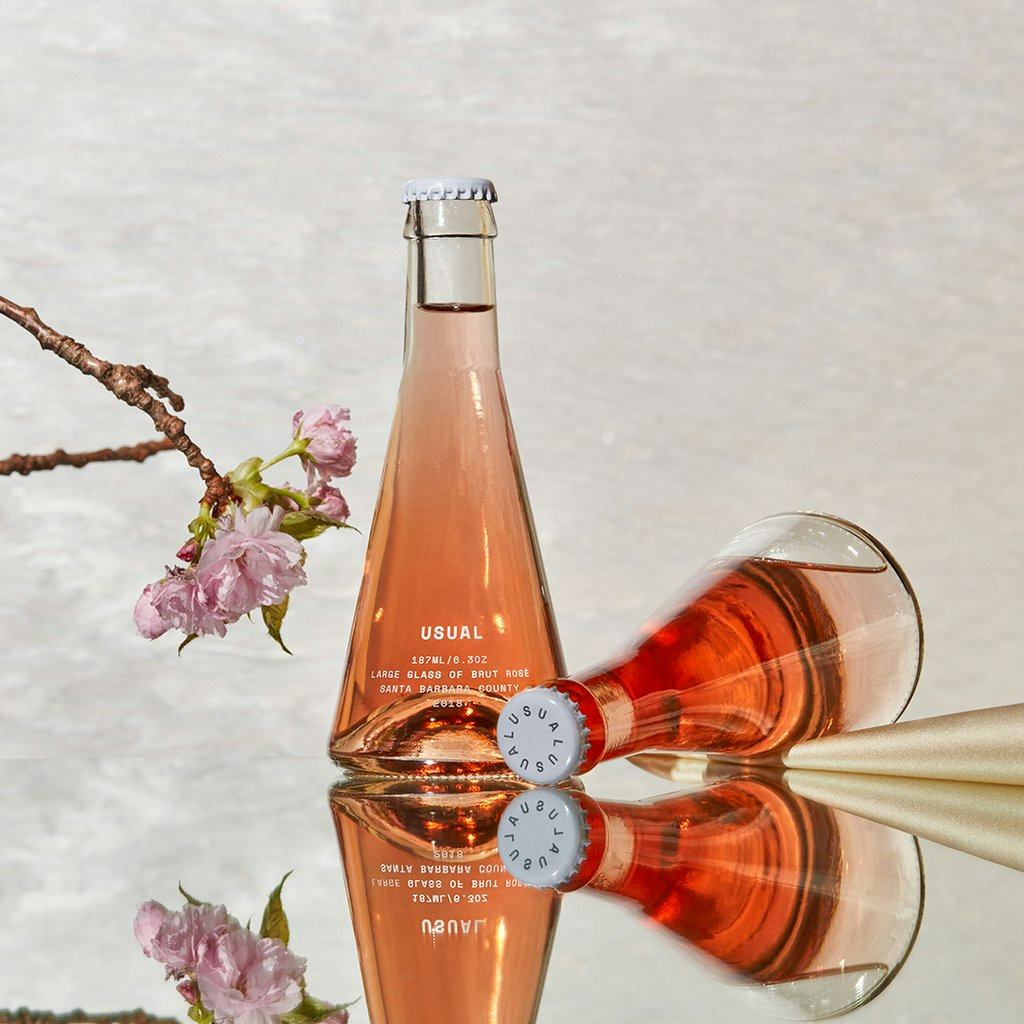 Help your sis wine down with a little wine-themed basket if they're 21 or up. Include adorable mini bottles of rosé ($48, Usual Wines) along with a rose-colored wine glass ($65 for two, Estelle Colored Glass) for wine nights and picnics in the backyard. Consider adding pastel pink coasters ($21, Etsy) to the basket so they can set their drink down while enjoying a package of Ferrero Rocher chocolates ($25, Amazon).
2. The Regal 'Bridgerton' Fan Basket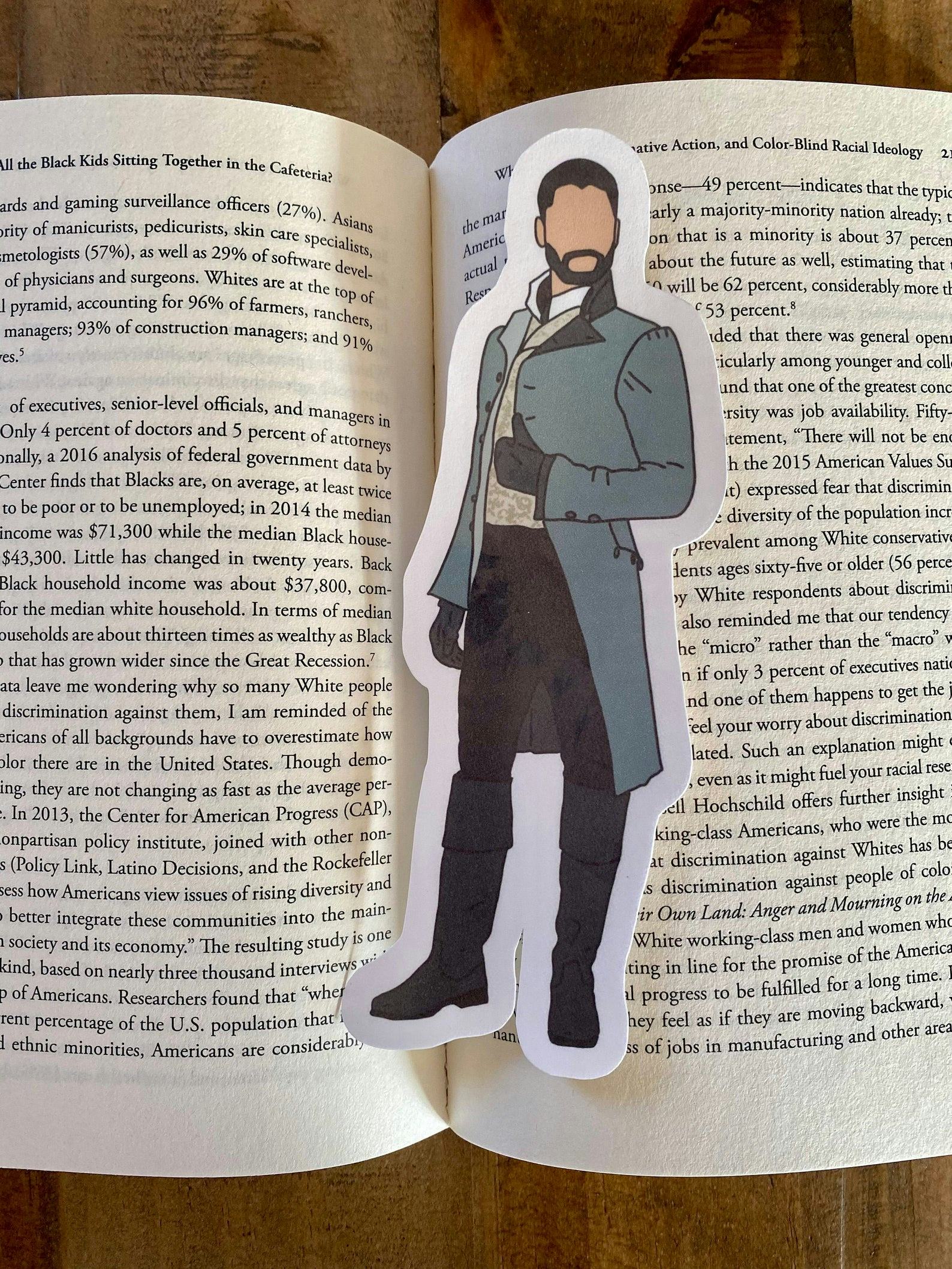 A Bridgerton-themed basket is just what you need to send the Penelope to your Eloise. Pair a book from the Julia Quinn series ($9, Amazon) with an adorable Simon bookmark ($4, Etsy). Then, add in some Regency Era decor like faux wisteria vines ($38, Michaels) or a feather fan ($10, Amazon) for an extra special touch.
3. The 'Schitt's Creek' Bébé Basket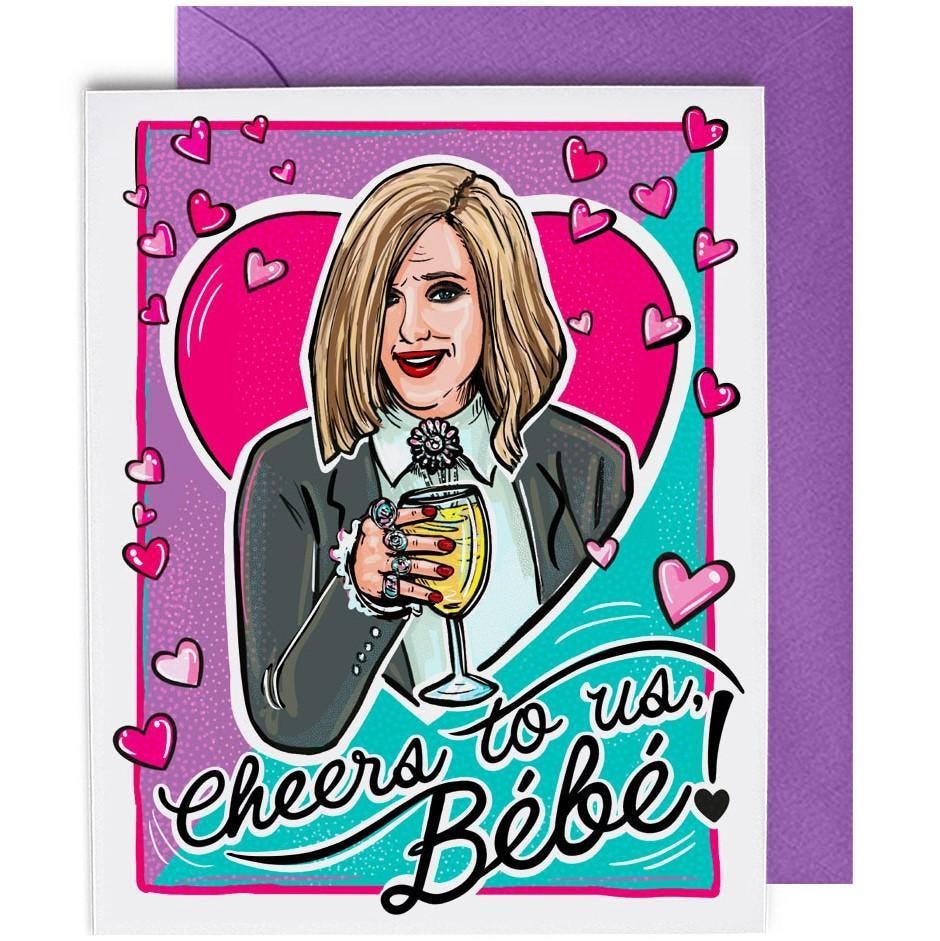 Another show you and your sisters love to marathon-watch on Netflix is Schitt's Creek. Send your sis a basket filled with Schitty things she'll simply love. Include some "fold in the cheese" spoons ($19, Etsy), a Moira fruit wine glass ($12, Etsy), and Rose Apothecary body milk cream ($38, Beekman 1802). Since it's Galentine's Day, add a Schitt's Creek card with a handwritten note inside ($6, Always Fits).
4. The Ultimate Night In The House Basket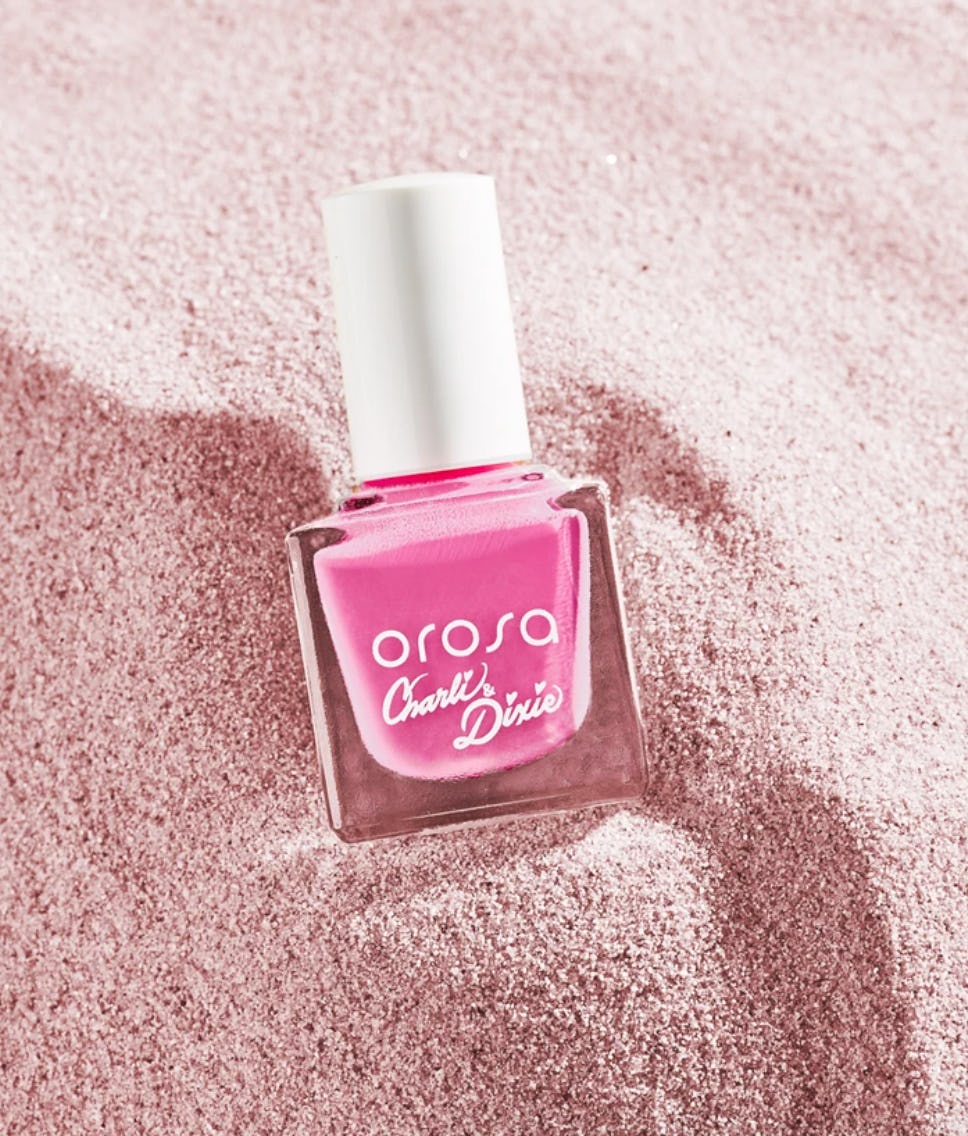 Some of your favorite memories come from nights when you're doing absolutely nothing but simply hanging out at the house. Make sure your sis knows how much you love that time together by putting together the ultimate night in basket.
This basket could include a cozy crewneck ($30, Etsy), relaxing bath salts ($9, Etsy), and some cute nail polish ($12, Orosa Beauty). Top off this gift off with a super relatable book about dating, like Just Send the Text by Candice Jalili ($20, Simon & Schuster) for comfy reading on the couch.
5. The Galentine's Day 101 Basket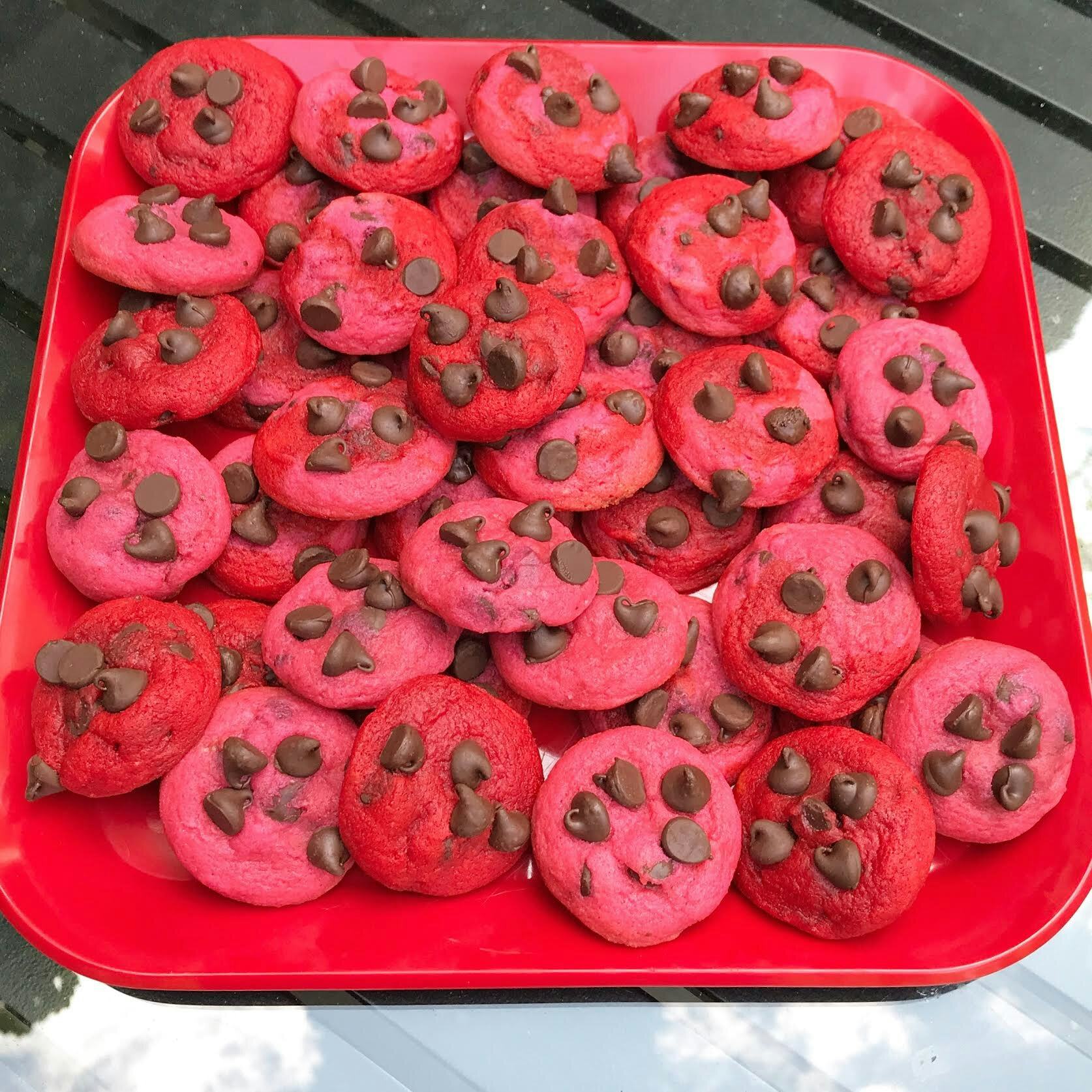 Go back to basics with this Galentine's Day-themed basket. Include some sweetness like these red and pink chocolate chip cookies ($30, Baked In Color), and a teddy bear sporting your Greek letters ($15, Something Greek). Don't forget some Galentine's Day decor ($14, Party City) and something to honor the creator of the holiday, Parks and Recreation's Leslie Knope, like this waffle pin ($10, Etsy).
6. The College Sweetheart Basket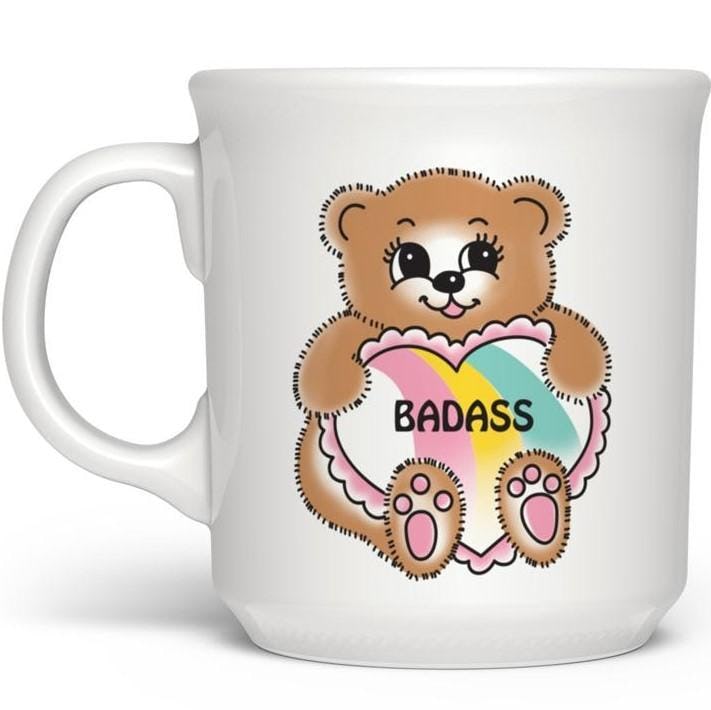 Virtual classes can be stressful, so send your sis a college care package. Include a bag of Emma Chamberlain coffee ($20, Chamberlain Coffee), an empowering mug ($18, Always Fits), and glitter gel pens ($9, Arteza). Add some of their favorite snacks as well, like PB&J packs ($30 for 12 packs, Split) or fruit chips ($22 for a variety pack, Boxed).
7. The DIY Basket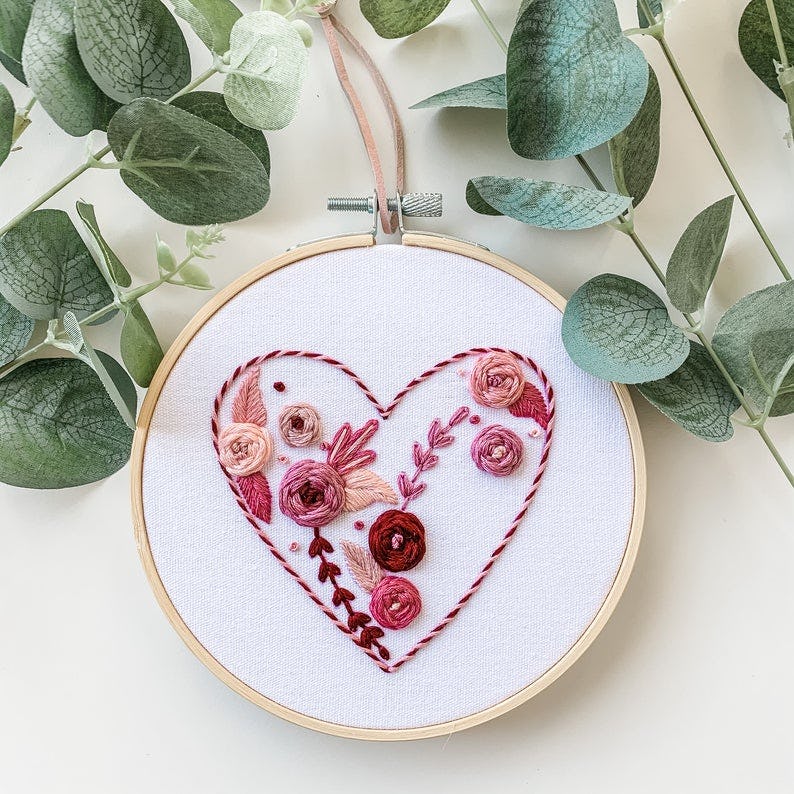 Help your sis get crafting with a DIY-themed basket. This basket could include a blooming heart embroidery pattern ($4, Etsy) and card kits ($23, Etsy). You can even include a calming candle ($34, Spoken Flames) and a bottle of wine to make sure your sis is all set for a perfectly relaxing DIY experience at home.
8. The Thanks For The Memories Basket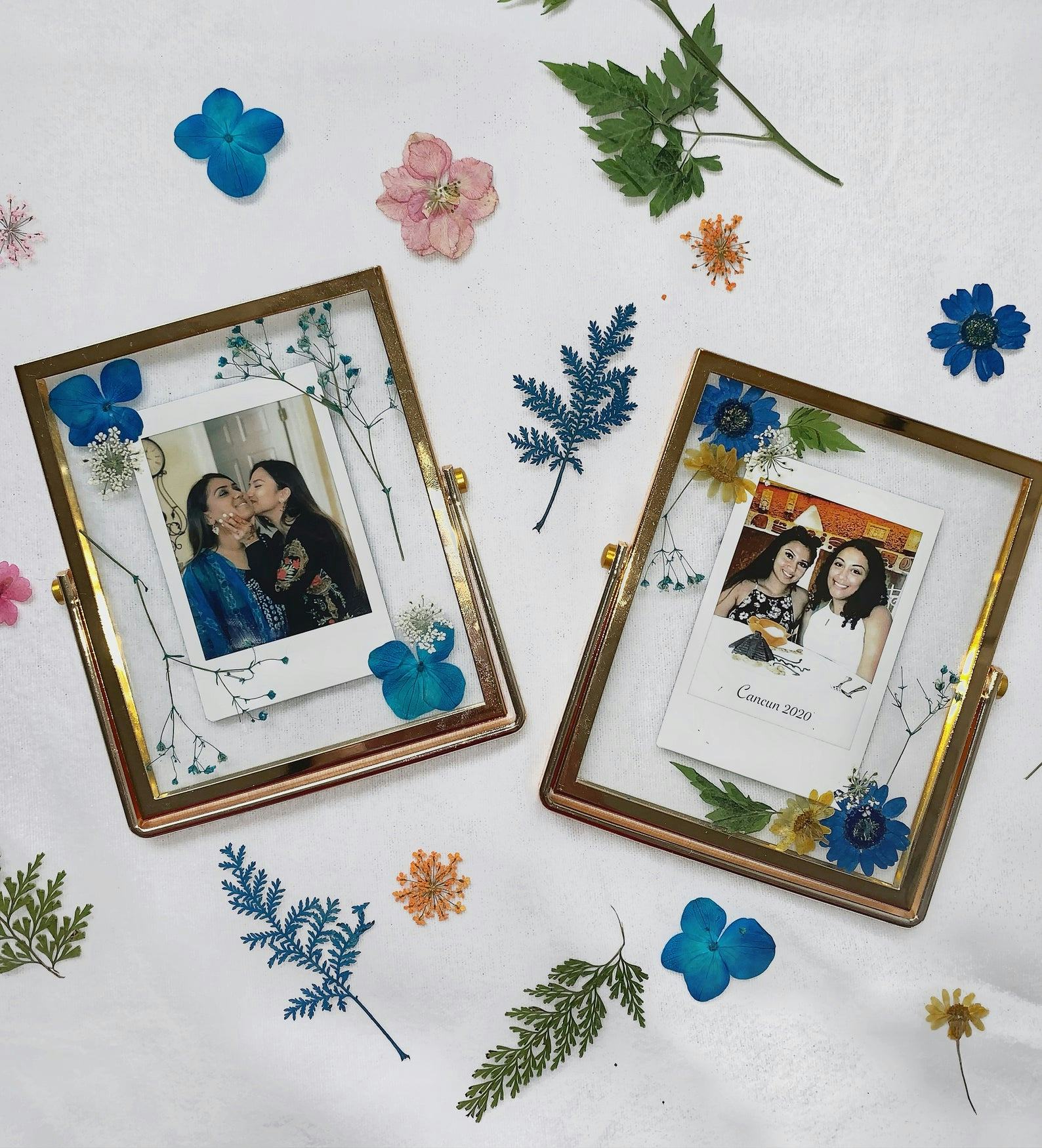 For something sweet and sentimental, put together a memory basket that's filled with all your favorite sister moments. It could include your fave picture together in a pressed flower frame ($25, Etsy), along with a cute notebook ($8, Copper and Brass Paper Goods) to jot down new memories. Be sure to include some of your favorite snacks that you always enjoy together on movie nights.
9. The Candy Hearts And Letters Basket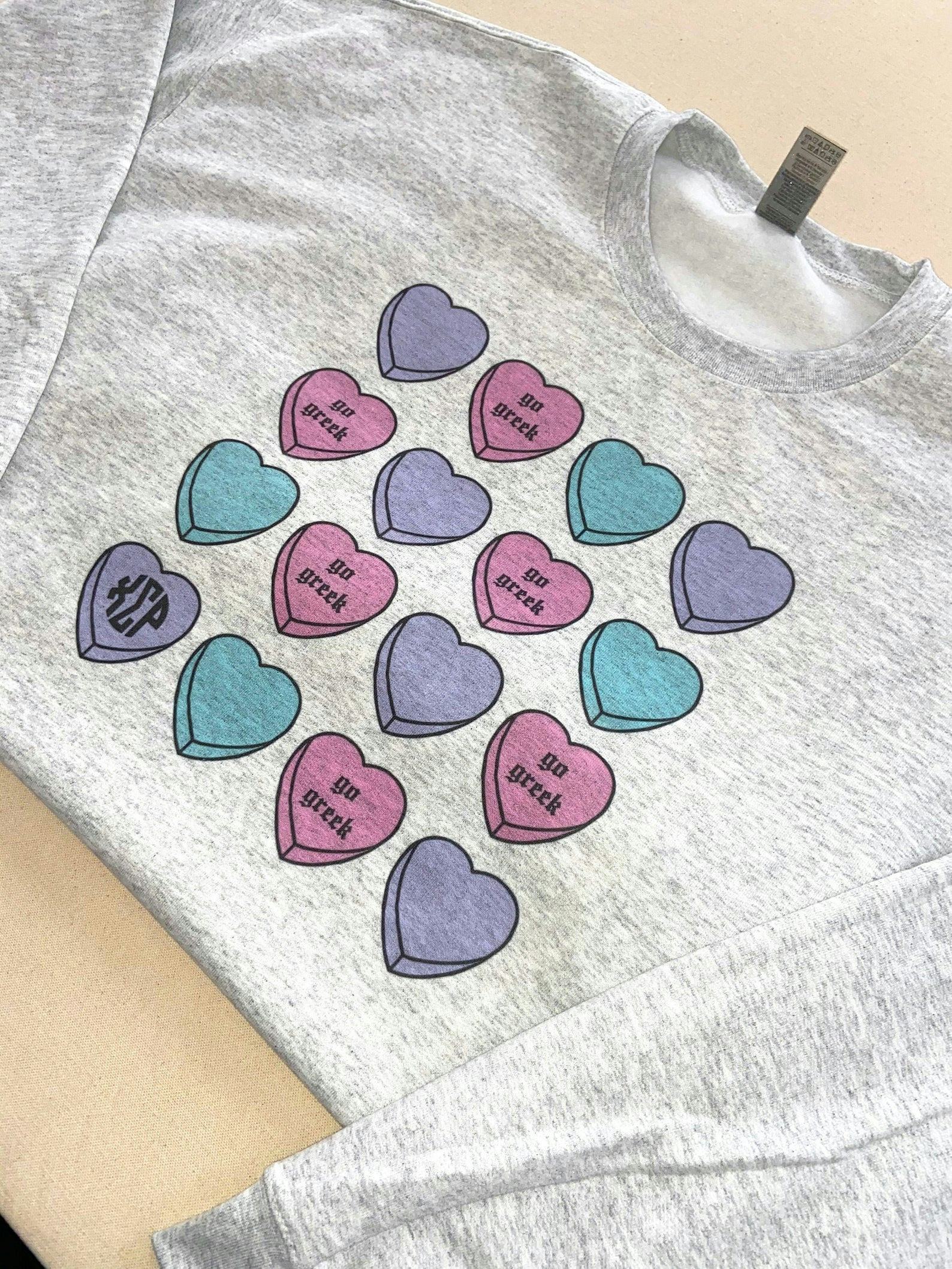 This time of year, the best way to say "I love you" is with candy hearts. Put together a candy heart and Greek letter basket, including a new tumbler ($12, Etsy) for your Starbucks drinks and a custom sorority crewneck ($21, Etsy). Don't forget to add a bag of conversation hearts ($17, Amazon) that'll definitely give your sis something to talk about.
Source: Read Full Article