10 of the best points hotels in France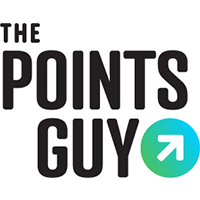 If you have a solid stash of points, booking accommodations in France is the perfect way to use them (that is, when it's the right time). With hundreds of incredible points hotels around the country, it may be difficult to pick just the right one. From luxury to quaint (read: splurge or budget) located in Paris and beyond, here are some top TPG favorites.


© The Points Guy
(Image courtesy of Marriott)


1. PRINCE DE GALLES, A LUXURY COLLECTION HOTEL, PARIS
A staple on the French hotel scene, the Prince de Galles has been open since 1929 and its Art Deco vibes enhance, not deter its sophisticated French luxury design scheme. Near the Champs-Elysées, many of the hotel's guest rooms feature balconies offering expansive views of the sparkling Parisian skyline.
Room rates at this Bonvoy property start at $663 or 85,000 Bonvoy points per night.
2. HOTEL DU LOUVRE, PARIS
Re-opened in June 2019 after an extensive renovation, Hyatt's Hotel du Louvre features 106 rooms and 58 suites, all luminous, with high ceilings and floor-to-ceiling windows. Design touches like a glass Mona Lisa art installation and a special suite dedicated to painter Camille Pissarro remind you that you're directly across the street from one of the world's most iconic art museums — if the name of the hotel didn't already clue you in. Read our review here.
Room rates start at $349 or 25,000 Hyatt points per night.
3. THE NIEPCE PARIS HOTEL, A CURIO COLLECTION BY HILTON, PARIS
Even though Hilton boasts a second Parisian Curio Collection property — the historic Maison Astor — the 52-room boutique-style Niepce Paris Hotel is truly the hidden gem. Inspired by photographer Janine Niepce, we can't help but love a hotel dedicated to plastering this influential female photographer's stunning shots throughout the hotel — even on the ceilings.
Room rates start at $217 or 69,000 Honors points per night.
4.  HOTEL BERRI, A LUXURY COLLECTION HOTEL, PARIS
Another Parisian Luxury Collection property, Hotel Berri, which opened in 2018, is a sight to behold — think endless marble, a private art collection and handcrafted statues. With guest rooms featuring design elements like jewel-toned velvet settees, canopy beds and Diptyque amenities, a stay at Hotel Berri is an artistic and cosmopolitan experience.
Room rates start at $542 or 63,000 Bonvoy points per night.
5.  HOTEL GRAND POWERS, A SMALL LUXURY HOTEL, PARIS
Hyatt has several luxury properties in Paris, but the Hotel Grand Paris is decidedly Parisian chic. The property effortlessly gives off an intimate vibe that larger brand chain hotels are normally unable to offer, making for a one-of-a-kind stay. The 50 guestrooms/suites come in colors such as powder pink, celadon green or blue, while furniture and fabric choices are delightfully juxtaposed: marble with velvet, oak with brass, lacquered with silk.
Video: A New Las Vegas Resort With No Gambling — or Smoking — Is Coming in 2024 (Travel + Leisure)
Authorities seek tips after 2 shot, killed inside vehicle in Aldi's parking lot

WESH Orlando


Authorities seek tips after 2 shot, killed inside vehicle in Aldi's parking lot
Authorities seek tips after 2 shot, killed inside vehicle in Aldi's parking lot


WESH Orlando

Room rates start at $506 or 25,000 Hyatt points per night.
6. MUSE ST. TROPEZ, A SMALL LUXURY HOTEL
One look at the sexy cabanas and relaxing loungers at the MUSE pool and you'll be itching for a sun-filled summer holiday. The cream-colored, light-filled rooms and suites at this Hyatt Small Luxury Hotel inspire the perfect Saint-Tropez getaway — especially the suites that come with private plunge pools.
Room rates start at $699 or 40,000 Hyatt points per night.
7. RADISSON BLU HOTEL, NICE
The recently refurbished Radisson Blu Hotel in Nice is set on the sun-soaked Promenade des Anglais. Many of the guestrooms have sea views and the property also has its own private beach. But the best amenity is the rooftop pool and terrace, a chic scene that offers incredible views and delicious cocktails/bites.
Room rates start at $145 or 70,000 Radisson points per night.
8. L'HERMITAGE GANTOIS, AUTOGRAPH COLLECTION, LILLE
A refurbished 15th-century property, this quaint hotel's rooms feature design elements like fireplaces, wooden walls, geometric French ceilings and French tiling, some of which overlook the property's beautifully manicured French gardens. The hotel features an indoor pool and spa, plus a cozy library for those looking to relax with a good book.
Room rates start at $223 or 25,000 Bonvoy points per night.
Further reading: Eat your way through Paris — all the croissants, cheese, chocolate and pastries you need to try
9. WALDORF ASTORIA VERSAILLES TRIANON PALACE
Since you can't spend the night at the Palace of the Versailles, the Waldorf Astoria Versailles Trianon Palace by Hilton is the next best thing. The hotel, which is just a short walk away from Versailles, features artfully landscaped gardens, regal guestrooms (some suites even have private lifts and hidden staircases), an indoor pool and Michelin-starred dining options by Gordon Ramsay.
Room rates start at $310 or 64,000 Honors points per night.
10. GRAND BARRAIL CHATEAU HOTEL, A SMALL LUXURY HOTEL, SAINT-ÉMILION
No French hotel list would be complete without featuring a chateau (a French castle) — and this particular one, the Grand Barrail, is not only set on a beautiful vineyard but also home to a rejuvenating spa. Soak up the sun on the hotel's beautiful patio or admire the opulent chandeliers and stained glass of the chateau's interior.
Room rates start at $294 or 25,000 Hyatt points per night.
Further reading: Second cities: The best destinations to add onto a trip to Paris
Load Error
Bottom line
If you've got a stash of points just waiting to be used, don't let them just sit around. Instead, start planning a trip to France and use them to stay at one of these incredible points hotels.
Featured photo courtesy of the Hotel Berri
SPONSORED: With states reopening, enjoying a meal from a restaurant no longer just means curbside pickup.
And when you do spend on dining, you should use a credit card that will maximize your rewards and potentially even score special discounts. Thanks to temporary card bonuses and changes due to coronavirus, you may even be able to score a meal at your favorite restaurant for free. 
These are the best credit cards for dining out, taking out, and ordering in to maximize every meal purchase.
—
Editorial Disclaimer: Opinions expressed here are the author's alone, not those of any bank, credit card issuer, airlines or hotel chain, and have not been reviewed, approved or otherwise endorsed by any of these entities.
Source: Read Full Article