11 Best Beaches in San Diego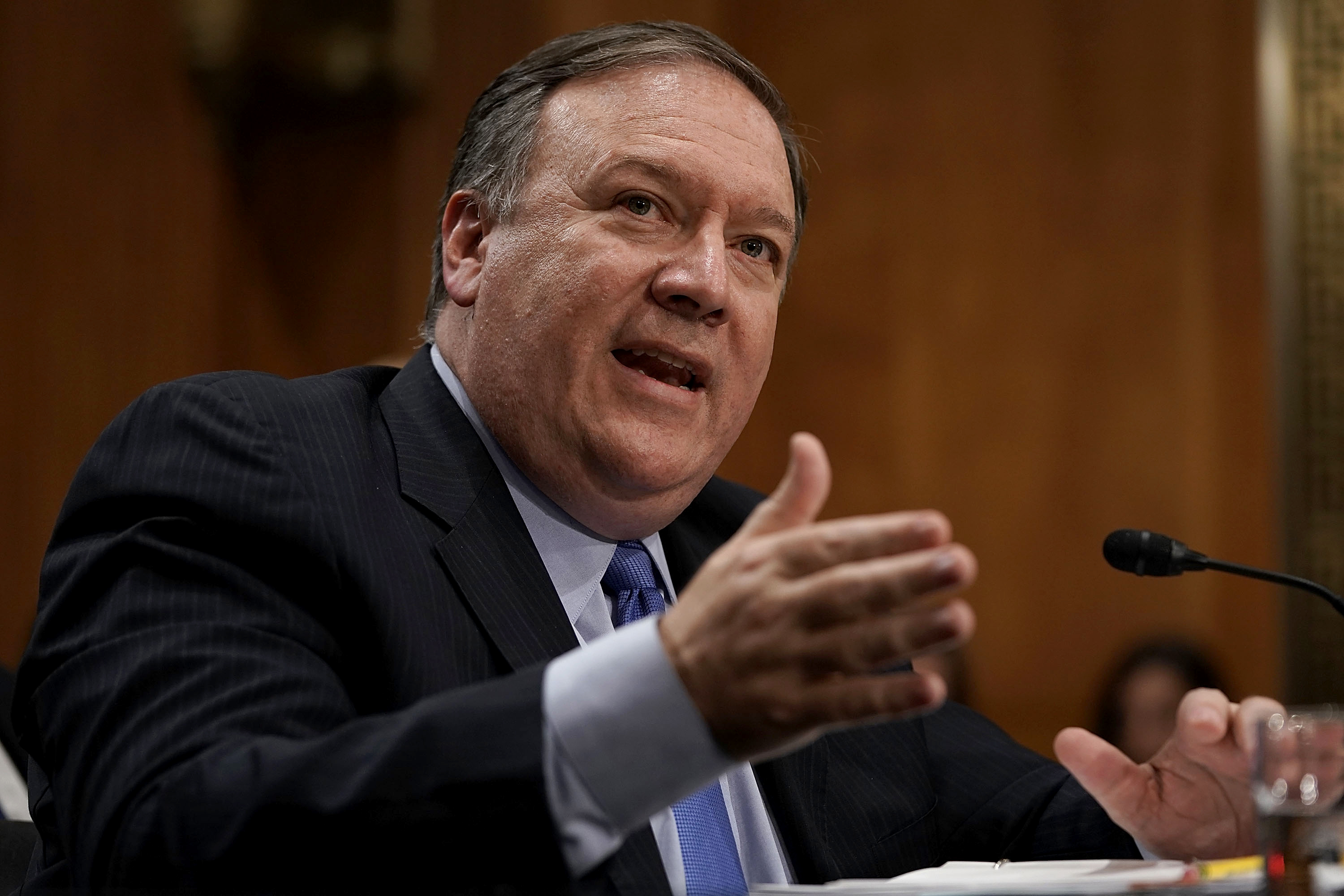 Beach time never goes out of season in southern California. With perfect temperatures throughout most of the year, you won't have to delay your sun- and- sea-filled trip until summer. With 70 miles of coastline, San Diego has many options that range in size, accessibility, offerings, and vibe—providing something for everyone. You can head up as far north as Encinitas to find rocky cliffs and wilder waves, or south Coronado to enjoy calm waters with one of the city's most famous buildings as your backdrop. So pack the kids, dog, surfboard, kayak, volleyball, or lounge chair, and find out why we think that these are the best beaches in San Diego.
Torrey Pines State Natural Reserve
Coronado Beach
Let's start big picture. What's the vibe here?
Deserving of its spot on the list of best beaches in America, Coronado is praised for its sparkling, pillow-soft sand; ample clean, sandy beach; and Zen vacation getaway vibes. Driving over the Coronado Bridge feels as if you're leaving San Diego and traveling to an entirely new locale.
Any standout features or must-sees?
Head to the storied Hotel del Coronado for lunch at Sheerwater or happy hour at Sunset Bar or Sun Deck Grill, and keep an eye out during low tide to see a sunken ship peak out of the water. At the north end of the island, Coronado's Dog Beach is a favorite with those who wish to let their pup run off-leash.
Was it easy to get around?
Free parking is available on Ocean Boulevard (come early to get a spot) and you'll see families unpacking everything from surfboards to coolers. Beach accessible wheelchairs are available at the Central Beach Lifeguard Tower, free of charge.
All said and done, what—and who—is this best for?
Coronado is the popular favorite among San Diego beaches: soft sand, water sports, and a ritzy hotel as backdrop. It's no hidden gem, and you may get stuck in traffic trying to leave, but it's has that California vibe the movies always promised you.
Moonlight State Beach
Let's start big picture. What's the vibe here?
Moonlight State Beach in Encinitas is the place to be in the summer, especially during its free concert series in July and August.
Any standout features or must-sees?
Those aforementioned concerts, which are held on certain Sundays from 3 to 5 p.m. But you should also check out the concession stand, volleyball courts, numerous picnic tables, tiki umbrellas, large restroom facility, equipment rental stand, and playground area for children.
Got it. Was it easy to get in?
Parking is hard to come by, but once you arrive it's well worth it. Take advantage of the unofficial drop-off and pick-up point where passengers unload with beach supplies before drivers head to residential streets to score a spot—you'll see where everyone is doing it.
All said and done, what—and who—is this best for?
Of all the San Diego beaches, this feels the most family-oriented. Parking can be a challenge so it's not a quick in-and-out destination, but worth it for a beach day with the kids.
Cardiff State Beach
Let's start big picture here.
Cardiff State Beach is located on scenic South Coast Highway 101 across from the San Elijo Lagoon State Marine Conservation Area, with rugged beauty that stands out on the coastline.
Any notable features or must-sees?
On the north end, Cardiff Reef is where pro surfer Rob Machado and other locals catch their waves. A few steps away, Pacific Coast Grill offers two levels of ocean views and tasty lobster tacos. Visit the tide pools at low tide to see hermit crabs, sea snails, and other sea creatures.
How are the facilities?
The north end has a few picnic tables, restrooms, and a medium-sized parking lot. On the south end of the beach, you'll find tide pools at the far edge of another larger parking lot, near the bluffs, as well as restrooms.
That sounds cool. All said and done, what—and who—is this best for?
Surfers will find some of the best breaks in the city here, and non-surfers wanting to get away from the crowds of other beaches will find some relief. The crowd is laid-back, and it definitely has a local feel to it, even with all the Pacific Coast Highway-roadtrippers stopping by for photos.
Windansea Beach
Let's start big picture here.
Windansea Beach a well-loved surf spot hidden beside a residential neighborhood. Strong waves, big rocks, and a required climb to access make for an untamed gem of a beach.
Any standout features or must-sees?
Large rocks on the beach are great for climbing, sunbathing, and picnicking, while others are in contact with wave breaks. After your day at the beach, follow surfers to The Shack Bar & Grill—named after the Windansea surf shack—for fish tacos and a pint.
Got it. Was it easy to get around?
The tiny parking lot at Windansea fills up quickly, so get here early or plan to walk a bit. Beach entry means taking a set of stairs, or walking down the sloping mounds of sand and rock. Swimming here is not advised because of the big wave breaks, and there are no public restrooms or other facilities. Those in the water are skilled surfers only.
Anything else to know before we go?
Be aware that Windansea is a popular destination for wedding ceremonies and photos, particularly because of its historic palm-covered surf shack that can be used as an arch or canopy.
Grandview Beach
Let's start big picture here.
This popular surf spot is aptly named for its view of the water as you descend the wooden stairs, with palm trees enveloping you on both sides. At the bottom awaits a narrow, yet seemingly-infinite stretch of beach backed by iceplant-covered cliffs.
Any standout features or must-sees?
Onlookers congregate on the stairs to watch a cluster of surfers dotting the horizon. Once you've made the climb back up and worked up an appetite, head over to Fish 101 restaurant and try the day's fresh catch.
Was it easy to get around?
With a clearly-marked entrance on a small residential street, reaching this beach is fairly straight-forward. The stairs make it inaccessible for those with mobility issues, though the view from the top is worth it for those passing by. Be advised there are no public restrooms or other facilities here, and parking can be tight.
All said and done, what—and who—is this best for?
Grandview stretches on far as the eye can see in both directions, though sunbathers should come during low tide. The lack of restrooms and any other facilities means most visitors don't stay too long, instead taking in the view from the stairs or going for a quick beach walk before moving on elsewhere. All of this means for less-crowded waters that surfers will love.
Fletcher Cove Beach Park
Let's start big picture here.
Located close to South Coast Highway 101, Fletcher Cove's crescent-shaped beach is protected by bordering cliffs on both sides. Backing the beach is a manicured park where you'll find public facilities that feel decidedly upscale compared to your average city-owned playground.
Any standout features or must-sees?
Fletcher Cove has a few areas dedicated to panoramic beach viewing, including one with built-in binoculars. For post-beach imbibing, check out the nearby tasting room at Culture Brewing for hoppy IPAs and nitro milk stout.
Was it easy to get around?
Paved paths down to the beach make Fletcher Cove much more accessible than other small beaches in the area, and the many facilities offered are a huge plus. There is on-site parking, though visitors can also hop off the Solana Beach train at the nearby stop.
That sounds cool. All said and done, what—and who—is this best for?
For group outings, head to Fletcher Cove, and enjoy the many public facilities that are offered at the groomed beach and park. Families with kids will love the basketball courts, playground, outdoor showers, and picnic areas.
La Jolla Shores
Let's start big picture here.
La Jolla Shores is a crescent strip of sand with gentle waves, and the sea caves and underwater canyon make it popular as an easy launch spot for SCUBA diving and kayaking. By night, the sand comes alight with bonfires.
About those sea caves…
The La Jolla Underwater Park and Ecological Reserve draws kayakers who come to explore sea caves on kayak tours, and SCUBA divers should make their way toward the two underwater canyons. Harmless leopard sharks are known to congregate in La Jolla Shores during summertime, and can be easily spotted by divers or snorkelers.
What's the best way to experience the beach?
Rent kayaks or take a guided tour from nearby La Jolla Kayak, La Jolla Sea Cave Kayaks, or Bike & Kayak Tours La Jolla. Those hoping to get in on the underwater action should take a guided SCUBA dive tour with La Jolla Dive or SD Expeditions. Beachgoers homing to lounge or swim can simply grab a spot on the sand and enjoy the view.
All said and done, what—and who—is this best for?
The beach is most appreciated on two ends of the spectrum: by travelers looking for an active day in the water, and by parents of smaller children who will enjoy the parks, playground, and gentle waves.
Mission Beach
Let's start big picture here.
Mission Beach has all the makings of a Beach Boys' album cover: a bustling boardwalk, a colorful amusement park, and buzzing mix of locals and tourists.
Any standout features or must-sees?
The most popular Mission Beach attraction is Belmont Park, an amusement park that houses the longstanding Giant Dipper roller coaster built in 1925. You can also surf the artificial waves at Wave House—it's said to be the perfect barrel.
Was it easy to get around?
The intersection of West Mission Bay Drive and Mission Boulevard, near Belmont Park, is considered the main drag in Mission Beach. Several businesses are within walking distance, including bike and surfboard rental shops, Draft restaurant on the boardwalk, and Miss B's Coconut Club tiki bar.
All said and done, what—and who—is this best for?
Mission Beach never misses a beat: if you want to be where all the people are, doing what the people do, this is a spot to hit in San Diego. If you're trying to "just get away from it all", you might prefer other beaches that aren't as built up.
Beacon's Beach
Let's start big picture here.
Winding down the sandy path to Beacon's Beach, visitors are greeted by a patchwork of greenery on the sloping hills, and long surf breaks crashing in the sea below. With a neighborhood feel on the sand—and plenty of it for sunbathers—this beach is a local favorite.
Any standout features or must-sees?
Before heading out to the beach, stop by Pannikin Coffee & Tea, located in a large yellow house close by, for a latte and a slice of homemade pie or a fresh-baked muffin. Who knows, you may even catch pro-skateboarder Tony Hawk a Pannikin regular, dining alongside you.
Was it easy to get around?
Since there are no restrooms, and beach access here requires effort, this typically isn't a beach frequented by families with children, nor those with mobility issues. There is a small parking lot and limited street parking, so prepare for a little bit of a walk. Once on the beach, though, that walk means you'll have plenty of space to yourself.
All said and done, what—and who—is this best for?
Some of San Diego's beaches can have a universally-appealing, something-for-everyone, slightly vanilla feel to them. Beacon's Beach is the cool cousin, posing just the right amount of inconvenience to weed out the masses of tourists, despite being as picturesque as San Diego's most popular beaches. The result is a laid-back, mainly local crowd that you won't find just anywhere. Travelers in search of this will love Beacon's; families or those desiring greater convenience and facilities should go elsewhere.
South Ponto Beach
__Let's start big picture here. __
This untamed shoreline is one of San Diego's wildest beaches. Secluded by sand dunes, the vast stretch of sand provides a perfect canvas for countless water sports and activities.
Any standout features or must-sees?
The beach volleyball courts are a hit with active crowds (bring your own net and ball), while the fire pits (propane only) are an allure for nighttime beachgoers. For post-beach nourishment, make the short drive to Chandler's Restaurant & Lounge, which offers seasonal farm-to-table cuisine.
Was it easy to get around?
There are restrooms and showers here, as well as lifeguard towers. While street parking is limited here, a nearby paid lot is another available option. Keep in mind there are no businesses within sight of the beach—part of the appeal—so pack in whatever you'll need for the day.
All said and done, what—and who—is this best for?
The perfect pairing of wild beach and easy accessibility make South Ponto ideal for both large groups hauling a lot of stuff, and families with children, though just about everyone can find a reason to love this spot.
Source: Read Full Article