12 reasons you should choose Southwest for your next trip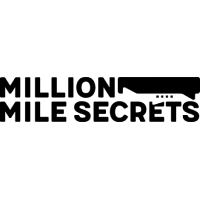 Southwest Airlines has developed a bit of a cult following — and for good reason. Yes, we love their checked bag policy, their change and cancelation policy, and many other features that Southwest offers. But at the end of the day what might stand out the most is the friendly people who work there.
We've put together a list of the top 12 reasons that you should look at Southwest when you're booking your next flight. And honestly, narrowing this list down to just 12 benefits of traveling on this airline wasn't an easy task. Certainly not as easy as booking or changing a flight reservation on Southwest!
Southwest destinations and routes
Southwest has been consistently expanding into new locations and growing its route network for the last several years. They recently opened flights from multiple cities in California to five of the Hawaiian islands. In 2021 they are projected to add 19 new routes across Mexico and the US. 
Southwest's loyalty program
Time and again, Southwest's frequent flyer program, Southwest Rapid Rewards, earns top honors both in the industry and with travelers. One of the reasons that this loyalty program is such a home run is that you can accumulate free flights pretty quickly, be it from one of Southwest's co-branded credit cards or by earning points from flying or shopping. It's one of the simplest and most efficient frequent flyer programs. 
Southwest's pricing
While Southwest is grouped in with other low-cost airlines, their pricing structure is a bit more flexible than most and offers different tiers with additional perks in each. When you book a flight you'll have the option to select one of three fare types. 
Wanna Get Away is the lowest price point for those who are really looking to minimize what they spend on their flight. Even with this lowest fare, you can still check two bags for free and make same-day changes to your itinerary. 
Anytime offers some nice additional perks like refundable tickets and earning Rapid Rewards points that are 10x your fare. This is a good option if you're looking to accumulate points quickly. 
Business select features all of the benefits of the Anytime fare, plus additional features like priority boarding. This is a great option for those who like to board their flight early and select their preferred seat. 
Check-in and seating assignments
While most other airlines charge to select a seat unless you hold one of their credit cards or elite status, Southwest does not.  But that is because there are NO reserved seats!
Some people might consider this a slight drawback of flying Southwest, but the key to getting the best seat is to make sure you check-in on Southwest's website exactly 24 hours ahead of your departure time. Your boarding order is based on when you check-in, so the sooner you do so, the sooner you'll get to board and choose your seat. You can also purchase a Business Select fare, which automatically places you in the priority boarding category. 
Pet policy 
Want to bring your pet on the plane with you? Most airlines only allow service animals to travel with their passengers, but Southwest has a much more open pet policy. Passengers are allowed to travel with small cats or dogs on domestic flights for an additional $95. This pet fee is refundable in the event that you decide to cancel your flight or end up leaving your pet at home. Pets must travel in a carrier that fits under the seat in front of you. 
Southwest refund policy
Changing or canceling a flight is an experience that most people dread. We've all been there, waiting for hours while a customer service person tries and fails to change a reservation. Even something as seemingly simple as taking a flight earlier or later in the day is a serious ordeal on most airlines. On Southwest, it is quite the opposite.
Southwest's refund policy is arguably the most generous and customer-focused one out there. Plus, it's easy – you can do everything online. Change or cancel a flight with zero fees at any time. If you've purchased a non-refundable fare, you can still cancel your flight and receive a travel credit for the value of your ticket to apply to future travel. It does not get better than that! 
Southwest baggage policies
If you're looking at another airline, which may have a lower fare than Southwest, be sure to consider the cost of checking bags for everyone and even for bringing a carry-on on board.  Those fees add up FAST and may more than offset a slightly higher fare on Southwest. The option to bring two free bags per person is so helpful and can save you what might add up to the cost of an entire second ticket. 
Southwest Companion Pass
Earned by flying 100 qualifying one-way flights or earning 125,000 points within a calendar year, the Southwest Companion Pass is the gold star of rewards benefits, allowing you to bring one person with you for free (minus taxes and fees) on every single flight. No wonder it's often declared the very best deal in travel.
Looking to go to Hawaii for Christmas? Bring a travel partner and they just need to pay taxes and fees (typically as low as $6 each way on a domestic flight) if you have the Companion Pass. 
Southwest A-List Perks
There are three tiers of A-list perks, Southwest's status benefits:
A-List – Achieved by flying 25 qualifying one-way segments or earning 35,000 rewards points within a calendar year. Benefits include priority boarding, same-day standby, 25% more points on every qualifying flight, and more. 
A-List Preferred – Get this by flying 50 one-way flights or earning 70,000 rewards points in one calendar year. The benefits of this tier include everything in the previous tier plus free in-flight Wifi, 100% bonus points on every qualifying flight. 
In-flight experience
Typically, flying doesn't feel like a part of your vacation. It's a means to an end, much like driving from your house to your final destination. But on Southwest, the in-flight experience is different than other airlines. It's upbeat, professional, and compassionate. The flight staff has a sense of humor, and even if it might be scripted, it's enough to garner some laughs and set travelers at ease who might be a bit nervous about flying. 
Southwest customer service
Gary Kelly, the CEO of Southwest Airlines put it best when he said "Our people are our single greatest strength and most enduring long term competitive advantage." This statement feels especially true whenever you speak with the customer service team. How do they accomplish this is an industry that seems to fall flat in this area? One simple observation made in a case study on what makes Southwest's customer service so successful notes that the great service comes from happy employees. Makes sense, right? Southwest offers some of the best benefits in the industry, and that shows in the attitudes of the people they employ. 
Ease of booking a flight
While Southwest flights are only searchable on Southwest.com, which does make it a bit tougher to compare with other airlines who may be listed on Google Flights or other flight search engines, it is very easy to book flights – with points OR cash – online.
Remember, there are no hidden fees on Southwest.  While if you're comparing prices for other airlines on various search engines, you may not be aware of additional fees for checked bags, seat selection, carry-ons, etc.  For example, with many other airlines' basic fares you'll need to pay extra for your first checked bag, as well as fees to bring a carry-on, change a flight, and to select your seat.
Bottom line
Let's face it, travel can be stressful so anything you can do to minimize headaches and ensure a more positive experience is definitely worth exploring. With Southwest Airlines' flexible and low-cost fares, excellent customer service and attention to their customers, this might be just about as good as it gets when it comes to finding a quality travel experience.
Will you make the switch to Southwest for your next trip?
Southwest Rapid Rewards® Premier Credit Card
Southwest Rapid Rewards® Premier Credit Card
Earn up to 80,000 points. Earn 50,000 points after you spend $2,000 on purchases in the first 3 months. Earn an additional 30,000 points after you spend $10,000 on purchases in the first 9 months.

Earn 5 points per $1 spent on Southwest® purchases. Earn between 12/1/2020 and 3/31/2021 on up to $2,000 spent per month.

Earn 2 points per $1 spent on all other Southwest® purchases.

6,000 bonus points after your Cardmember anniversary each year.

1 point per $1 spent on all other purchases.

No foreign transaction fees.

No blackout dates or seat restrictions.

Your points never expire, a benefit of the Rapid Rewards® program.
Intro APR on purchases
N/A
Regular APR
15.99% – 22.99% Variable
Annual Fee
$99
Balance Transfer Fee
Either $5 or 5% of the amount of each transfer, whichever is greater.
MORE INFO
Source: Read Full Article