20 Off-the-Beaten-Path Destinations for Labor Day Weekend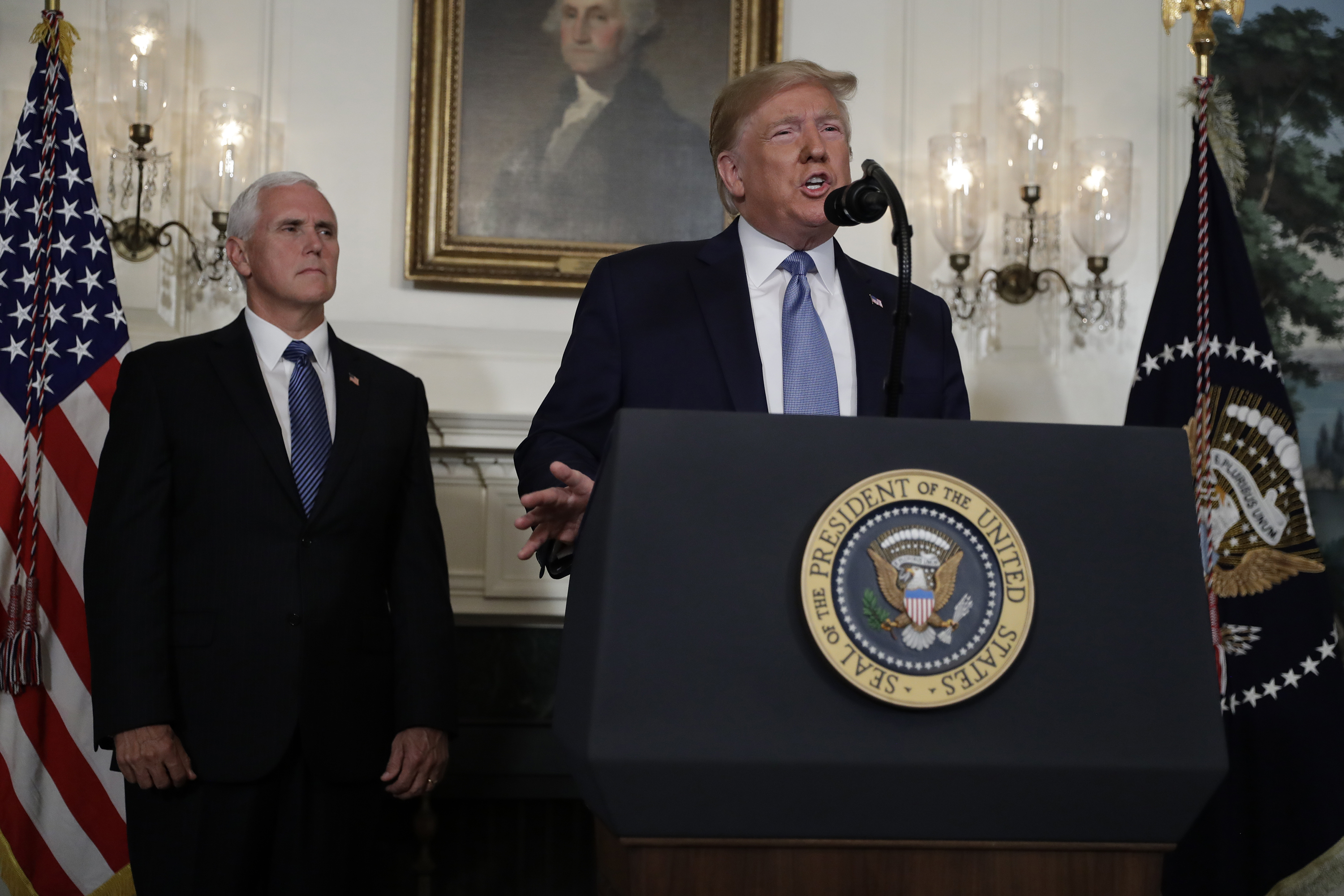 Stray From the Pack
Labor Day weekend is fast approaching but it's not too late to plan your getaway far from the end-of-summer crowds. Consider one of these off-the-beaten-path destinations for your final escape of the season.
San Juan, Puerto Rico
If your idea of a Labor Day getaway is exploring beautiful beaches, touring charming cobblestone streets and dancing the night away with a cocktail in your hand, San Juan is just your place. Getting here only requires a short flight from most major U.S. cities and you won't need a passport since Puerto Rico is a U.S. territory.
Knoxville, Tennessee
This overlooked destination on the Tennessee River is the perfect place to spend a long weekend to close out summer. Knoxville boasts a bundle of fun activities for adults, kids and even pets. It's quickly emerging as one of the nation's top adventure towns but it's equally as appealing for fans of live music, shopping and nightlife. Plus, families will be just a short drive from Gatlinburg and Pigeon Forge as well as Great Smoky Mountains National Park.
Huntington Beach, California
Surf City, USA is the ultimate summer vacation destination for those seeking one last hang with the sun, sand and sea before returning to school and work. Tour the International Surfing Museum, take Fido to the Huntington Dog Beach or simply watch the sunset from one of the longest public piers on the West Coast. This is definitely a laid-back escape as there is no shortage of ways to relax outside in nature, whether it's a bonfire on the beach or exploring Huntington Beach Central Park.
Cap Cana, Dominican Republic
Another tantalizing stop in the Caribbean, you don't have to on your honeymoon or celebrating any other major life event to enjoy Cap Cana, located just south of Punta Cana in the Dominican Republic. In addition to relaxing white-sand beaches and turquoise waters, visitors can play world-class golf courses, test their courage on a zip line or simply sit back and enjoy the perks of their resort such as the adults-only all-inclusive Sanctuary Cap Cana.
 
Moab, Utah
Outdoor enthusiasts and adrenaline junkies can't go wrong in Moab. This otherworldly destination known for its dramatic red rock landscapes is a gateway to not one but two of country's most awe-inspiring national parks in Arches and Canyonlands. Beyond the tremendous hiking, mountain biking and ATV opportunities, Moab will win you over with its small-town charm. Head downtown to check out some of the delicious eateries and to grab a pint from the Moab Brewery.
Columbus, Ohio
This booming Midwest city is winning over visitors with an out-of-this-world culinary scene and rich culture. You can stay at the world's first craft beer hotel in the BrewDog's Doghouse and check out a life-sized T-Rex cast at the brand new American Museum of Natural History Dinosaur Gallery. Meanwhile, Labor Day weekend visitors can also revel in the Columbus Greek Festival and the Upper Arlington Labor Day Arts Festival in Northam Park.
Camden, Maine
You don't have to wait until fall to enjoy Camden, Maine. This charming town located on Penobscot Bay features one of the country's most scenic harbors in addition to picturesque lighthouses, nearby hiking trails and the must-see High Street Historic District.
Todos Santos, Mexico
For beautiful beaches and awesome art without the crowds, head to Todos Santos on Mexico's Baja California Peninsula. Cabo is right around the corner and popularity here doesn't peak until the fall when temperatures start to drop north of the border.
 
St. Lucia
St. Lucia is an underrated destination year-round but what sets the Caribbean island apart is the variety of experiences it offers. Adventure-seeking travelers will absolutely love exploring the Pitons while travelers seeking a relaxing stay in paradise will find just that at the Marigot Bay Resort & Marina, a five-star destination offering a new experience for every day of the week.
Palmetto Bluff, South Carolina
While the crowds are flocking to Hilton Head Island and Savannah, consider a Labor Day stay in nearby Palmetto Bluff. The Lowcountry town of Bluffton has got everything you need for a memorable weekend and plenty of Southern charm. Plus, you won't be but an hour drive from Tybee Island.
 
Sandbridge, Virginia
Elsewhere on the East Coast, Sandbridge is the perfect end-of-summer destination for travelers hoping to avoid the crowds in nearby Virginia Beach. You can always head north for unbeatable nightlife and entertainment if you're in the mood but this quieter spot will give you a break from the noise.
Cork, Ireland
Dublin is certainly a bucket-list destination but Cork will surprise you in more ways than one as you'll soon discover inviting green spaces, charming architecture, art galleries and the 18th-century English Market. The nearby Blarney Castle is an added perk and sure to boost your social media game (if you don't mind kissing centuries-old stone). 
La Paloma, Uruguay
Passport holders looking to venture far from the beaten path should look no further than the seaside town of La Paloma, which is often overlooked in favor of Buenos Aires and Montevideo. Surfers will be in heaven but you don't have to chase waves to unwind the right way here. Be sure to check out the stunning El Faro del Cabo Santa Maria lighthouse.
Finger Lakes, New York
Looking to get away from the hustle and bustle of the big city? New York's Finger Lakes is an easy choice. Wine enthusiasts won't need any convincing but this relaxing destination is also unbeatable for nature and history, home to mesmerizing waterfalls and the Women's Rights National Historical Park, home to the site of the first women's rights convention at Seneca Falls.
New Braunfels, Texas
Texas is a massive state and while San Antonio and nearby Austin are certainly worth your time, New Braunfels will entertain the entire family. There aren't many better spots for tubing and the kids are guaranteed to have a blast at Schlitterbahn Waterpark.
Mystic, Connecticut
The Hamptons, Martha's Vineyard and Nantucket will be crawling with vacationers this Labor Day weekend so consider Mystic. As its name suggests, this village will suck you in with its historic downtown and legendary Mystic Pizza. It also just happens to be home to the nation's largest maritime museum and oldest steam-powered cider mill (B.F. Clyde's).
Roswell, New Mexico
Before you storm Area 51, head to Roswell, New Mexico for an unforgettable Labor Day weekend vacation. You don't have to believe or even care about aliens to fall in love with this city, which gained fame following an alleged 1947 UFO crash. Roswell embraces its reputation and is home to the International UFO Museum and Research Center. 
Black Hills, South Dakota
Mount Rushmore is an iconic landmark but you shouldn't limit your trip to South Dakota's Black Hills to the presidential sculpture. If you spend most of your winter indoors this is the perfect place to explore before you say goodbye to summer. Custer State Park and Wind Cave National Park will supply all the scenery you could ask for.
Sedona, Arizona
Sedona isn't under the radar by any means but not all travelers are excited by the idea of spending so much time outdoors. Have you ever wanted to do yoga amidst Arizona's eye-popping red rocks? You can here. Stay hydrated and pack lots of sunscreen.
 
Amelia Island, Florida
Escape to Amelia Island this Labor Day weekend for sun and fun, relaxation, world-class golf, history and so much more. Located northeast of Jacksonville, this barrier island will blow you away with its charm. After all, who doesn't love a seaside park?
Source: Read Full Article