20 Ultimate Things To Do in Sydney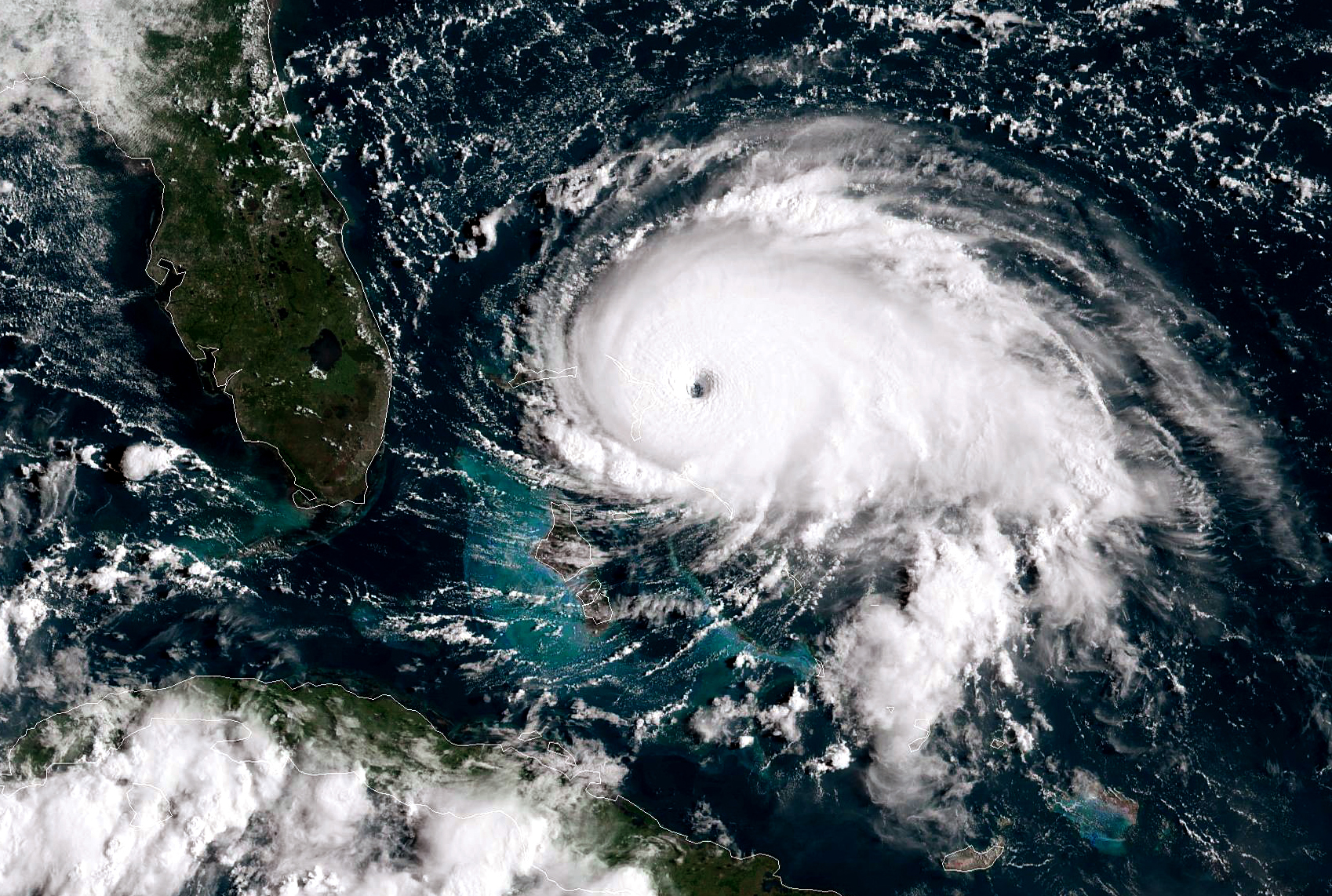 20 Ultimate Things To Do in Sydney
From the moment glittering Sydney Harbour appears on the horizon through the airplane window, this city captures the imagination like nowhere else. From the essential bridge climb to the best local brekkie, we've picked our highlights.
It may not be Australia's capital, but multicultural Sydney is top of most Down Under bucket lists and the first stop on many visitors' Australian itineraries. With its famous beaches, iconic landmarks like the Sydney Opera House and the Harbour Bridge set on one of the most beautiful harbors in the world, cool neighborhoods like Surry Hills, and delicious food, it's really no wonder why. Here are a few of our favorite ways to enjoy Australia's largest and most cosmopolitan city.
Need a place to stay while you're visiting? We've got hotel recommendations.
Take a Clifftop Walk from Bondi to Coogee
One of the most impressive things about Sydney is that there's always another beach just around the corner. Bondi Beach
, while beautiful, is often extremely crowded during the summer months. Fortunately, the golden sand of local favorites Tamarama
, Bronte,
and Coogee
are all easily accessible via a 3.7-mile clifftop walk that winds its way past some of Sydney's most stunning views.
Head down to the coast early to avoid the crowds (and the heat!) and treat yourself to breakfast afterward at the Little Kitchen
, at the south end of Coogee Beach. Then, settle in for a day of swimming and sunbathing.
Catch the Manly Ferry
While most people use the historic Manly Ferry to commute to and from the city center, for visitors it offers glorious views of the Harbour. The 30-minute route has been in operation since 1855 and offers the chance to escape to the laid-back Manly Beach
for the day. Wander the Corso, a pedestrian strip lined with boutiques and cafes, then stop in for a local seafood lunch at the Herring Room
.
If you've still got energy to burn, hike nearby North Head for sweeping vistas of the surrounding coastline, before cooling off at the tiny and picturesque Shelly Beach, just next door to Manly.
Related: First Time Going to Sydney? 8 Things You Should Know
Eat the Best Australian Food: Chinese Cuisine
So you might be surprised to hear that Australia's most popular cuisine is Chinese food and that's because the Chinese community has long been a part of the country's multicultural fabric. Starting in the early 1850s, thousands of Chinese immigrants flocked to Australia to try their luck on the recently discovered goldfields and they brought their traditional dishes with them, largely from Sichuan and Guangdong provinces. The dishes evolved to be more palatable to Australians and are now an essential part of the country's culinary makeup.
Sydney's bustling Chinatown comes alive on weekend mornings with the Cantonese tradition of yum cha, where diners are served from dozens of roaming trolleys bearing delights such as dumplings, roast duck, Singapore noodles, and steamed pork buns. (Tea is a must to accompany the feast.) In most places, the dishes you choose are tallied on a card at the table and tallied at the end of the meal. Locals flock to Nine Dragons
for all-day service.
Related: 14 Things You Need To Know Before You Go To Australia
Taste Authentic Sicilian Gelato
Italy also has a significant influence in Sydney, thanks to substantial post-war migration, and the neighborhoods of Leichardt, Five Dock, Balmain, and Haberfield are strongholds of pizza, pasta, and gelato.
Founded in Darlinghurst in 2002, Gelato Messina
has gained a cult following across Australia for its out–of–this–world flavors that change weekly (popular flavors include baklava and matcha.) Made from milk from the Palumbo brothers' own dairy farm, Gelato Messina takes its name from their parents' hometown in Italy and continues the tradition with a modern twist.
Swim at Balmoral Beach
Balmoral Beach, tucked away in the northern side of the harbor, is sandy and protected from the waves that crash on the rest of the coastline, making it the perfect spot for a dip in this iconic harbor. There are also some shady trees behind the beach, so you'll want to linger for the day.
A visit to Balmoral just isn't complete without a coffee stop at the Bathers' Pavilion
, a renovated 1920s institution which includes a restaurant, café, and lavish private dining room, then fish and chips from Bottom of the Harbour
.
Related: 13 Wild Outdoor Adventures You Can Only Experience in Australia
Sunbathe Under the Sydney Harbor Bridge
North Sydney Olympic Pool
is often overlooked in favor of the city's beaches, but nothing compares to swimming laps in between the Harbor Bridge and the amusement rides of Luna Park. With both indoor and outdoor pools and a grassy upstairs sunbathing area, as well as a cafe, you won't be able to resist a dip after a long day of sightseeing. Plus, entry to the pool is only $6.
Recharge at the Royal Botanic Garden
With over 70 acres of lawns, trees, and planted gardens, the Royal Botanic Garden
is an oasis of green in the heart of the city. Established in 1816, the Botanic Garden is the oldest scientific institution in the country, featuring rare native and exotic plants and a romantic rose garden.
There's a shop, café, and changing plant-themed exhibitions at the Calyx, and the well-respected Art Gallery of NSW
is nestled in the Garden, too. The Aboriginal Heritage Tours, where you can learn the traditional owners of the Sydney city area, the Cadigal people, as well as traditional Australian bush foods, and free guided walking tours can be booked online
.
Related: The Only Wine Country Where There Are Kangaroos in the Vineyards
Climb the Harbour Bridge
For what is indisputably Sydney's best view and the city's top attraction, there's only one place to be: on top of the Harbour Bridge
. The Bridge Climb takes around three hours to scale the upper arch, with both day and night time options. For those on a budget (or with a fear of heights), the Bridge can also be walked free of charge via the stairs on Cumberland Street.
Shop at the Historic Queen Victoria Building
Around the corner from bustling Pitt Street Mall, you'll find the late-19th-century Queen Victoria Building
(QVB
) in all its Romanesque-Revival-style glory. The building hosts iconic Australian designers like Alannah Hill, Bally, SABA, R.M. Williams, and Camilla, in a space decked out with glamorous stained-glass shop fronts, chandeliers, ornate balconies, and parquet flooring. Even if you don't want to shop Australia's top labels, you'll want to marvel the building itself.
See a Show at the Opera House
After a long, controversial, and expensive construction phase, the iconic Opera House
finally opened in 1973 and has been one of the city's top attractions since. Tucked under the unique sail design are multiple venues that host everything from rap to musical theatre. The Australian Ballet, the Sydney Dance Company, and the Australian Opera Company are all regulars, and with over 40 shows a week
performed in total. Guided tours are also on offer.
Bushwalk to the Beach
Ku–ring–gai Chase National Park
is only 15 miles north of the Sydney city center but feels a whole world away with its rainforest, cliffs, mangroves, and hidden beaches. The park's Aboriginal Heritage Walk
is a classic three-mile, self-guided trail that takes in Red Hands Cave which contains Aboriginal art made over 2,000 years ago, as well as engravings made by the Guringai people. From the Resolute Picnic Area
, you can hike a well-marked trail down to Resolute Beach–a secluded, sandy stretch with views of Barrenjoey Headland and Pittwater.
Related: This Might Be the Most Surreal Place in Australia
Dive Into Sydney's Artistic History
Learn about the life and times of one of Australia's most celebrated and controversial artists at the Brett Whiteley Studio
in Surry Hills. Born in 1939, Whiteley characterized the Australian avant-garde throughout the '70s and '80s, winning the nation's most prestigious art prizes multiple times.
Part of the appeal was the man himself, whose studio and home is preserved as it was left when he died in 1992 of an alleged opiate overdose. Inside, you'll find photographs, books, records, and notes, as well as paintings documenting Sydney landscapes and his time in London and New York, where he lived at the Hotel Chelsea and befriended Janis Joplin and Bob Dylan. The Studio is open to the public Friday to Sunday.
Say Cheers in a Boutique Brewery
Young Henry's
poured the pint that started the craft beer renaissance in Newtown. Since 2012, Young Henry's classic Newtowner is an Aussie Pale Ale that is guaranteed to hit the spot. You can even tour the brewery itself, housed in a revamped industrial warehouse.
Newtown is also worth a visit as the city's bohemian, student neighborhood, filled with indie booksellers, thrift stores, small bars, and street art. The suburb's main thoroughfare, King Street, is a good place to start wandering.
Related: 18 Things to Read and Watch Before You Go to Australia
Explore Sydney's Chicest Neighborhoods
Right outside Central Station, Surry Hills
has working-class roots, but it has been on its way to becoming Sydney's chicest postcode since gentrification began in the 1980s. Today, it is a foodie's dream, with the buzzing restaurants and bars lining Crown Street. The best spots are tucked away down the side streets, like Japanese-themed bar Tokyo Bird
. A couple of blocks away, middle-eastern restaurant and wine bar Nomad
serves up sophisticated local produce. Catch an after-dinner show at the Belvoir Street Theatre
to round out the night.
Take a walk on Darling Street in Balmain, east of the city center, for great coffee, gorgeous terrace houses, and harbor views. Darlinghurst, to the west, is the site of Sydney's giant annual Gay and Lesbian Mardi Gras parade. Its queer, artsy character is reinforced by the presence of small art galleries like the Stanley Street Gallery
and trendy nightlife venues like the Oxford Art Factory
.
The oldest part of the city, the Rocks
, is surprisingly also one of the coolest. Featuring local artisanal clothing and homewares, alongside gourmet street food, the cobblestone streets of The Rocks come to life with market stalls every Friday, Saturday, and Sunday. Two pubs in The Rocks claim to be Sydney's oldest, the Fortune of War
and the Lord Nelson
, so you may have to visit both to be sure you have indeed visited the eldest!
Feast on Seafood and Luxe Atmosphere
The Watson Bay Hotel
is classic Sydney: slick, self-assured, and always sunny. With striped beach umbrellas and a Mediterranean-inspired long lunch menu, locals head to the Beach Club on weekends for oysters, tiger prawns, and soft-shell crab and kick on into the evening with a cocktail or two. The Hotel also has rooms with picture-perfect views, but those near the Beach Club can be noisy.
Indulge in Sydney's Football Obsession
Sydneysiders are passionate about both Rugby Union and Rugby League (NRL). While the first is played in Europe and other Commonwealth countries, NRL is limited to Australia (with a handful of New Zealand teams thrown in.) That means you can see a live game in Sydney that you'll never see anywhere else, so spend a day at ANZ Stadium
and you will spend a day getting to know what locals really
care about.
NFL is reasonably similar to American football, using the concept of a limited number of tackles (downs) and scoring touchdowns (tries). However, NRL is much faster paced; the ball can only be passed backward and no defensive tackles are permitted. The Roosters, Bulldogs, Sharks, Eels, and Rabbitohs represent various Sydney suburbs, with the best players coming together for the annual State of Origin series clash in June and July, where New South Wales (the Blues) takes on northern neighbor Queensland (the Maroons).
Explore the Rambling Estate of Vaucluse House
As one of Sydney's few 19th–century mansions still surrounded by its original grounds, Vaucluse House
is a fascinating insight into the city's past. When explorer, barrister, and politician William Charles Wentworth bought the house in 1827, it was a tiny cottage in the countryside. Over the next fifty years, the house and grounds were extended to cover most of the present-day suburb of Vaucluse and it has now been refurbished to the height of its glamor, complete with restored rosewood furniture and crimson satin curtains. The self-guided audio tour is essential.
Related: You'll Want to Bring These 10 Things Back From Australia
SUP in the Burbs
Sydneysiders are an outdoors lot and always looking for a new excuse to spend time on the beach or the water. SUPing or Stand Up Paddleboarding is the latest fad. At Narrabeen Lakes in the northern suburbs, you can rent a stand-up paddleboard
, take lessons, and even practice SUP yoga in a wildlife haven. It is also a popular location for bushwalking, water sports, and fishing.
Related: Australia Is Home to Some Seriously Strange-Looking Animals
See the Blue Mountains
Once you've had your fill of sand and surf, turn your attention westward and you'll find the World Heritage-listed Blue Mountains National Park
right at the edge of the city. Named after the blue haze that hangs over the eucalyptus trees, the mountains are dotted with sandstone cliffs, waterfalls and gorges, as well as rare and threatened plants and animals.
The iconic Three Sisters lookout is a must, but more adventurous hikers should also check out the relatively short Round Walking Track
or the longer National Pass
, which takes in the glorious Wentworth Falls. Many trailheads can be reached by taxi from Katoomba train station or with local guides Blue Mountains Adventure Company
or Tread Lightly Eco Tours
.
Embrace Australia's Favorite (and Most Controversial) Meal
Excellent coffee and smashed avocado on toast are now perhaps Australia's most famous export after Crocodile Dundee. Avo toast is particularly politically charged in Sydney, where record-high property prices in 2017 kicked off a debate in the national media
about whether Australian Millennials could afford to buy a house when they spend so much money on brunch.
Still, Sydneysiders can't get enough, and 'Gramming the hottest cafes is something of a competitive art form. On weekend mornings from around 9 am to midday, diners devour Eggs Benedict, French Toast, and classic bacon and egg rolls. The Grounds of Alexandria
is an incredible setting for coffee and cake in the garden, while Little Jean
manages to give brekky an upmarket sophistication.
Source: Read Full Article