25 of the Most Haunted Places in America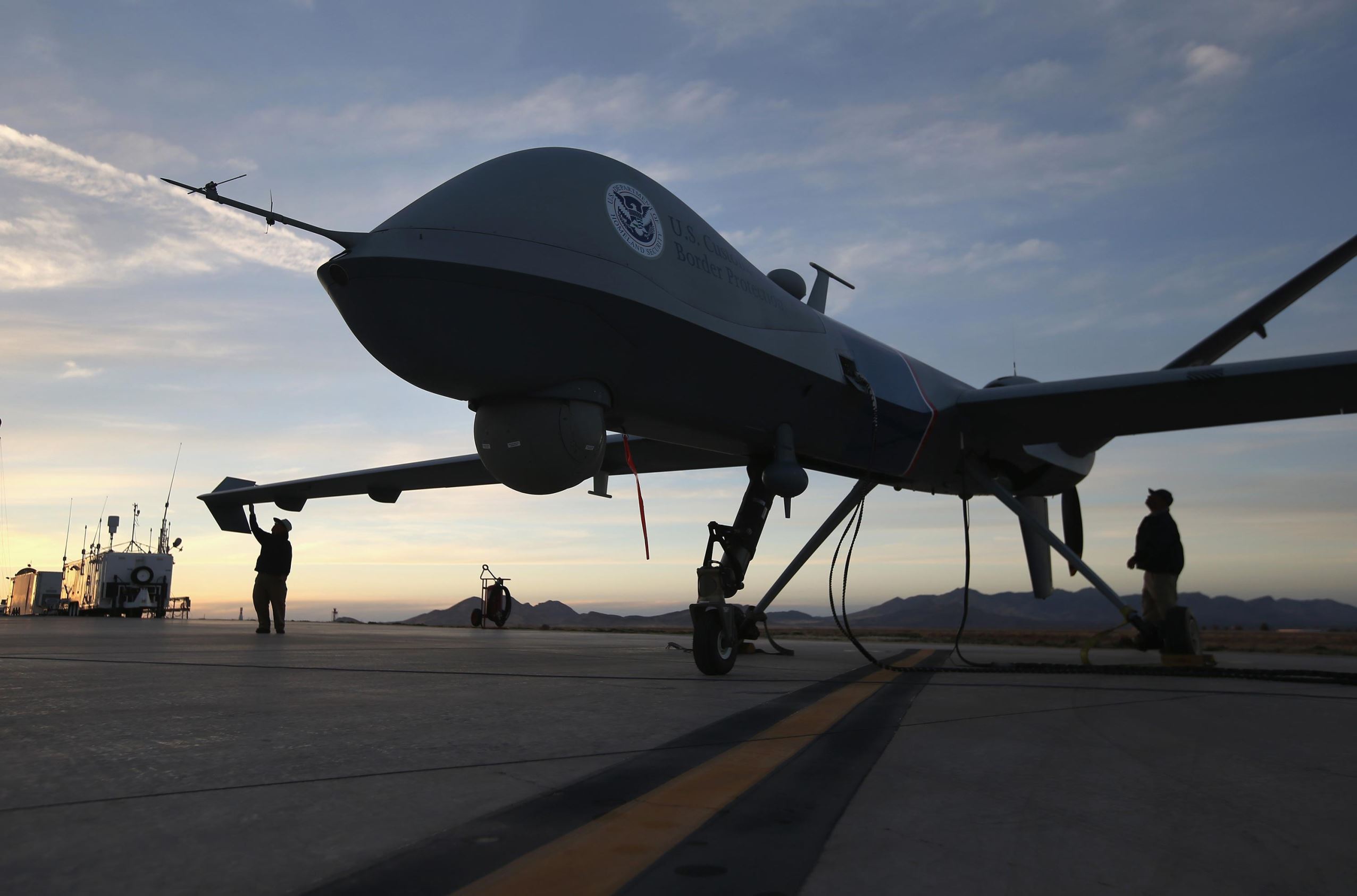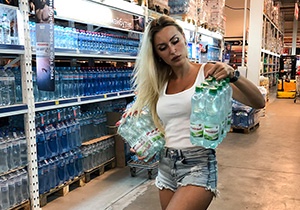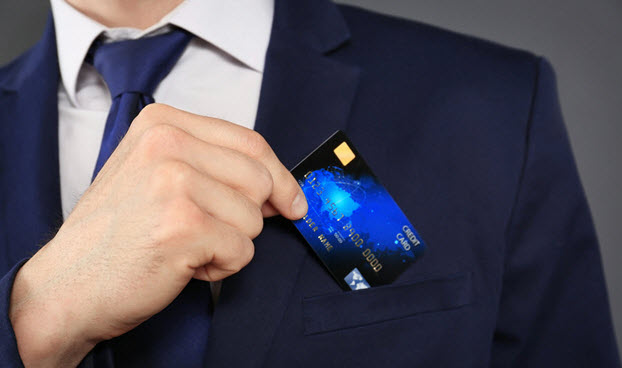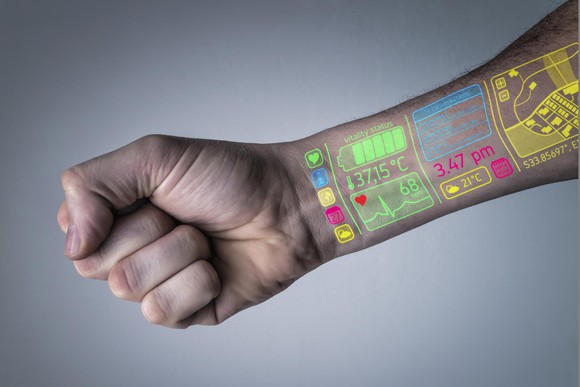 If you're the type who can never pass up a good scare, skip the horror movies and take a walk on the paranormal side—in real life, that is. Ever thought, "What are the best haunted places near me?" If so, we've rounded up the most haunted places in America that you absolutely need to visit, especially near Halloween—if you dare! Get ready for goosebumps galore when you plan a trip to these authentically haunted hotels, spooky homes, eerie prisons, and more of the scariest places scattered across the country. Go on a ghost tour, for starters, at The Emlen Physick Estate in Cape May, New Jersey, which allegedly boasts a handful of mysterious presences. Or, take a self-guided adventure through The Waverly Hills Sanatorium, a former tuberculosis hospital in Louisville, Kentucky. You may even recognize a few supernaturally-surged spots from popular literature or films: Fans of The Shining can get a taste of the inspiration behind the Stephen King book-turned-movie with an overnight stay at The Stanley Hotel in Estes Park, Colorado. And, perhaps most notable of all (although sadly not open to the public), you can still snap a few photos of the actual Amityville Horror House in New York. From New Orleans to California and everywhere in between, each ghoulish locale will serve up spooks like you've never seen before.
Pittock Mansion in Portland, Oregon
At the cusp of the Portland's industrialization, pioneers Henry and Georgiana Pittock built their dream home—and, some would argue, never left. The historic site functions as a museum today, but instances of a moving portrait and wafts of roses (Georgiana's favorite flowers) have all been reported.
PLAN YOUR TRIP
St. Augustine Lighthouse in St. Augustine, Florida
There's no shortage of eerie instances running amok at the St. Augustine Lighthouse—so much so that Ghost Hunters even paid the spot a visit. Past lighthouse keepers, as well as two sisters who died on the premises, still apparently roam the structure. Staff members have also allegedly reported finding doors mysteriously unlocked after returning in the morning.
PLAN YOUR TRIP
Trans-Allegheny Lunatic Asylum in Weston, West Virginia
Also appearing on Ghost Hunters, this asylum opened its doors to mentally ill patients in the mid-1800s and officially shut down in 1994. But, that hasn't stopped its bevy of apparitions and sounds (presumably from deceased patients), from spooking 21st-century visitors.
PLAN YOUR TRIP
Kehoe House in Savannah, Georgia
You're never strapped for the supernatural in Savannah, which has been deemed one of the country's most haunted cities. Exhibit A: The Kehoe House, formerly home to the 12-person Kehoe family and the Goette Funeral Home. While unconfirmed, there are also beliefs that two of the Kehoe children died within the mansion, adding more fuel to the paranormal fire.
PLAN YOUR TRIP
R.M.S. Queen Mary in Long Beach, California
You'll need your sea legs and a bit of bravery to board this haunted vessel, which coincidentally ran its last voyage on Halloween 1967. Now permanently docked in Long Beach, California, the R.M.S. Queen Mary is believed to host spirits of deceased crew and passengers from its former 31-year tenure at sea. Book a "Haunted Encounter" tour to potentially encounter the alleged "lady in white" and even various children.
PLAN YOUR TRIP
Crescent Hotel in Eureka Springs, Arkansas
Claiming ownership in the 1930s, Norman Baker posed as a doctor and rebranded the Crescent Hotel into a faux cancer hospital. Fast forward to present day, when several ghosts, including "Dr." Baker himself and a patient known as "Theodora," have interacted with guests at the rightfully-deemed America's Most Haunted Hotel. Staff has also noted an instance of visitors becoming faint during tours at the exact same spot—directly above the old morgue.
PLAN YOUR TRIP
LaLaurie Mansion in New Orleans, Louisiana
Named for its master, Madame Marie Delphine LaLaurie (who even inspired a character on American Horror Story: Coven), this French Quarter fixture gets referred to by locals simply as the "Haunted House." The mansion earned its moniker after a fire broke out in 1834, which exposed a part of the home where seven enslaved people had been bound in chains and starved. Moans from these servants are still said to resonate within the home, which is now privately owned. While you won't be able to step inside and see for your yourself, you can make a pit stop through a New Orleans Ghost Tour.
PLAN YOUR TRIP
'Iolani Palace in Honolulu, Hawaii
Before Hawaii became an American territory, King Kalākaua built this modern fortress in 1882, where he lived with his wife, Queen Kapiʻolani, and sister, Queen Liliʻuokalani, who took over the throne after his death. Now functioning as a public museum, 'Iolani Palace still holds ties to its past royal residents. Security guards claim to see Queen Lili'uokalani's ghost roaming the grounds in the early mornings, along with hearing one of the property's pianos unexpectedly playing.
PLAN YOUR TRIP
Lizzie Borden Bed & Breakfast in Fall River, Massachusetts
This isn't your standard New England B&B. The haunted home was the site of two violent murders in 1892—Lizzie Borden's father and stepmother. Many place the blame on Lizzie herself, who was tried and later acquitted for the case. Brave souls can book an overnight stay in the same room where Abby Borden passed away, or go ghost hunting through one of the site's Paranormal Nights.
PLAN YOUR TRIP
Amityville Horror House in Amityville, New York
You've probably seen your fair share of Amityville scares on the big screen, but the real-life home that's since inspired a handful of films is almost as creepy as the Hollywood portrayals. The site marks the spot where Ronald DeFeo shot and killed his parents and siblings in 1974, and the next family to call the place "home" only lasted a mere 28 days before moving out. You can guess why. After new ownership and an address change to ward off hoards of visitors, the house is currently off limits to the public, but you can still head to Ocean Avenue to see the facade for yourself.
PLAN YOUR TRIP
The Ohio State Reformatory in Mansfield, Ohio
Both movie buffs and ghost hunters will want to pay a visit to the Ohio State Reformatory. The former prison, which is where The Shawshank Redemption was filmed, is rumored to be haunted by former inmates, its past superintendent and his wife, and the previous farm boss and his family who were murdered outside the building. Visitors can tour this 132-year-old Mansfield institution year-round.
PLAN YOUR TRIP
The Grove in Jefferson, Texas
This Jefferson, Texas landmark, which is listed on the National Register of Historic Places, is said to be haunted by several spirits including a "Lady in White." Though no one knows exactly what went on at The Grove, several former homeowners, neighbors, and locals have shared tales of scary sightings. Tours are available throughout the year, but reservations are required.
PLAN YOUR TRIP
Eastern State Penitentiary in Philadelphia, Pennsylvania
Before it was a tourist attraction, the Eastern State Penitentiary was a prison known for its severe punishments and famous inmates like Alphonse "Scarface" Capone. The 197-year-old Philadelphia (and National Historic) landmark is open to the public for daytime tours, Halloween attractions, and even private paranormal investigations on special nights from 9 p.m. to 1 a.m.
PLAN YOUR TRIP
Grove Park Inn in Asheville, North Carolina
Over the years, both staffers and visitors have become acquainted with "The Pink Lady," a guest that's taken up residence in the Asheville, North Carolina Grove Park Inn. The phantom supposedly haunts room 545, lingers throughout the hotel, and likes to play harmless pranks on those who work and stay there. Check it out for yourself by booking a stay.
PLAN YOUR TRIP
The Winchester Mystery House in San Jose, California
The former home of Sarah Winchester—the late rifle heiress who inspired the 2018 movie starring Helen Mirren—the enormous Winchester Mystery House is said to host friendly spirits, including one nicknamed the "wheelbarrow ghost." While no one can prove a connection to paranormal activity, it's one heck of a dark and spooky mansion with more than 160 rooms, a door that leads to nowhere, and more quirky features.
PLAN YOUR TRIP
The Whitney Restaurant in Detroit, Michigan
Stop by The Whitney Restaurant in Detroit for dinner or a drink at its "Ghost Bar," and you may find yourself in the company of the original homeowner, David Whitney, or his wife, Flora, whose spirits supposedly lurk around the building. But don't worry—the phantoms that tend to drop in seem to be friendly, according to employees.
PLAN YOUR TRIP
Bara-Hack Settlement in Pomfret, Connecticut
Once a village of Welsh settlers, this set of ruins in Pomfret is now nicknamed "The Village of Ghostly Voices" for its infamous paranormal activity, which includes rumors of bizarre sounds and visits from creepy creatures. Though it was once a tourist attraction for ghost hunters and teens looking for thrills, it's now currently closed to the public.
PLAN YOUR TRIP
The Don CeSar Hotel in St. Petersburg, Florida
This pretty pink palace in St. Petersburg, Florida was originally created as a way for its founder to remember his lost love. Now, it's also home to his ghost, according to staffers who have claimed to see and experience some crazy phenomenons there. The Don CeSar Hotel's fifth floor, which is where the founder once lived, is said to be especially filled with unusual activity. Find out if the rumors are true by stopping by or booking a seaside stay.
PLAN YOUR TRIP
The Stanley Hotel in Estes Park, Colorado
Calling all Stephen King fans! The Stanley Hotel is a must-visit for those who loved the The Shining book or movie, which was inspired by this haunted hotel. The popular Estes Park, Colorado attraction is now a destination that accommodates all sorts of visitors—including a few friendly spirits that staffers have come to know. Stop by for a ghost tour, or if you're really brave, spend the weekend.
PLAN YOUR TRIP
Vulture Gold Mine in Wickenburg, Arizona
Dating back to 1863, this gold mine was once a bustling hub in Wickenburg, Arizona filled with workers. But now, only phantoms lurk there, according to the local rumors. Crew members from the Travel Channel's Ghost Adventures even caught some scary sights and sounds on audio and video back in 2010. See it all for yourself with a guided tour of the mine and its ghost town, which are offered throughout the year.
PLAN YOUR TRIP
The Waverly Hills Sanatorium in Louisville, Kentucky
The 1910 Waverly Hills Sanatorium once served as a hospital specializing in tuberculosis care, and unfortunately, it often became the last home for many of its patients. It's rumored to be haunted by many of their spirits, with guests often claiming to see scary figures while touring the Louisville, Kentucky structure. Visitors can choose from three different experiences when they stop by: a guided tour, a self-guided tour on specific floors, or a private overnight visit.
PLAN YOUR TRIP
The Emlen Physick Estate in Cape May, New Jersey
This Victorian home turned museum is just one of the many local haunted attractions in historic Cape May, New Jersey. While it's not clear what spirits still lurk there or what their ties are to the Emlen Physick Estate, there are rumors of reoccurring paranormal visitors witnessed by guests and neighbors dating back decades. Stop by for a ghost tour or check out one of their many festivals organized year-round.
PLAN YOUR TRIP
McPike Mansion in Alton, Illinois
The historic McPike Mansion, which has been around since 1869, was once a family home that's now supposedly a hotbed for spirits, and no one knows exactly what their ties are to the Alton, Illinois residence. A few years ago, the mansion was purchased by a couple who hoped they could turn it into a successful bed and breakfast, but after one too many creepy visitors, the property is now open for tours. Stop by to take a guided adventure, plan a visit for their "Paranormal Meet and Greet" event, or spend the night during their annual ghost campout in October.
PLAN YOUR TRIP
The Peyton Randolph House in Williamsburg, Virginia
The 1737 Peyton Randolph House, situated in colonial Williamsburg, has a long history in haunted happenings. In fact, there's even a record of American Revolution General Marquis de Lafayette's stay there, which was full of spooky phenomenons he documented in a journal, according to the home's tour guide organization. All these years later, several souls are rumored to still haunt the home, which is open year-round.
PLAN YOUR TRIP
Villisca Axe Murder House in Villisca, Iowa
See just how brave you are by booking an overnight stay at the Villisca Axe Murder House. The home, which was the site of eight murders back in 1912, has become known for its strange sightings and creepy noises.
PLAN YOUR TRIP
Source: Read Full Article