30 of the world's most beautiful and historic streets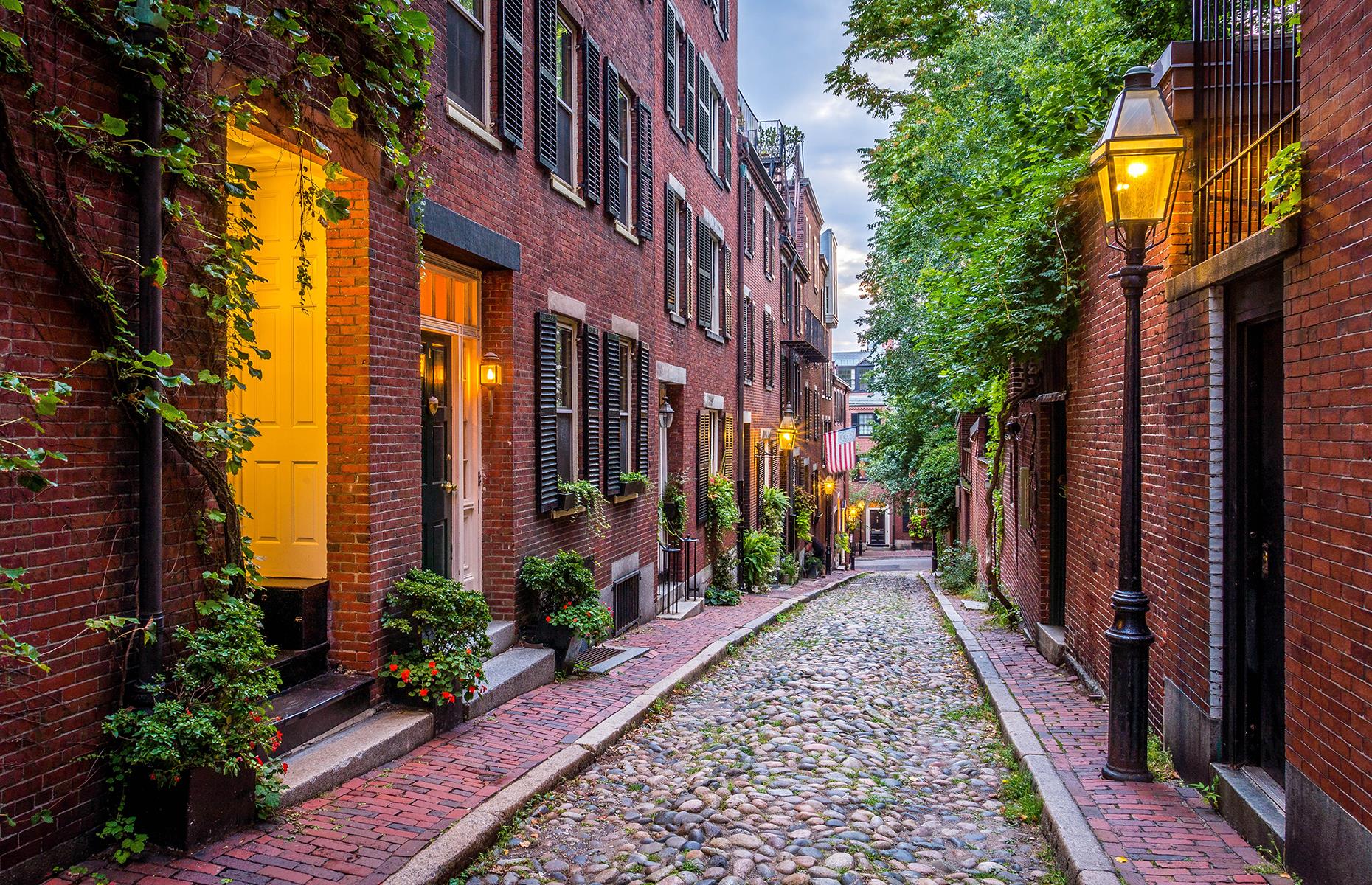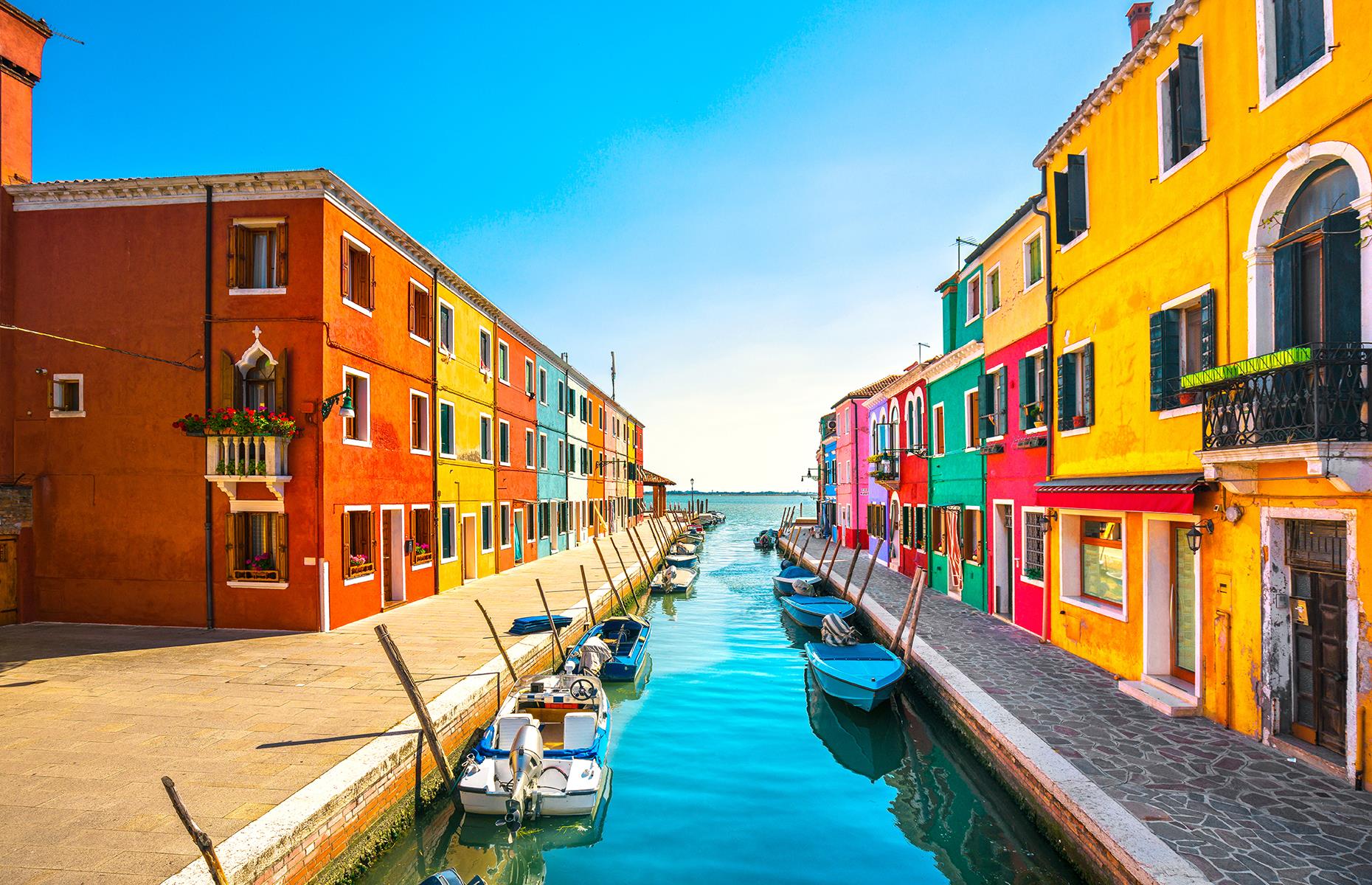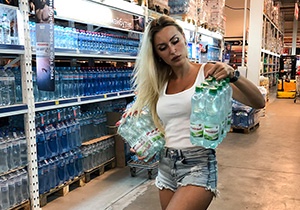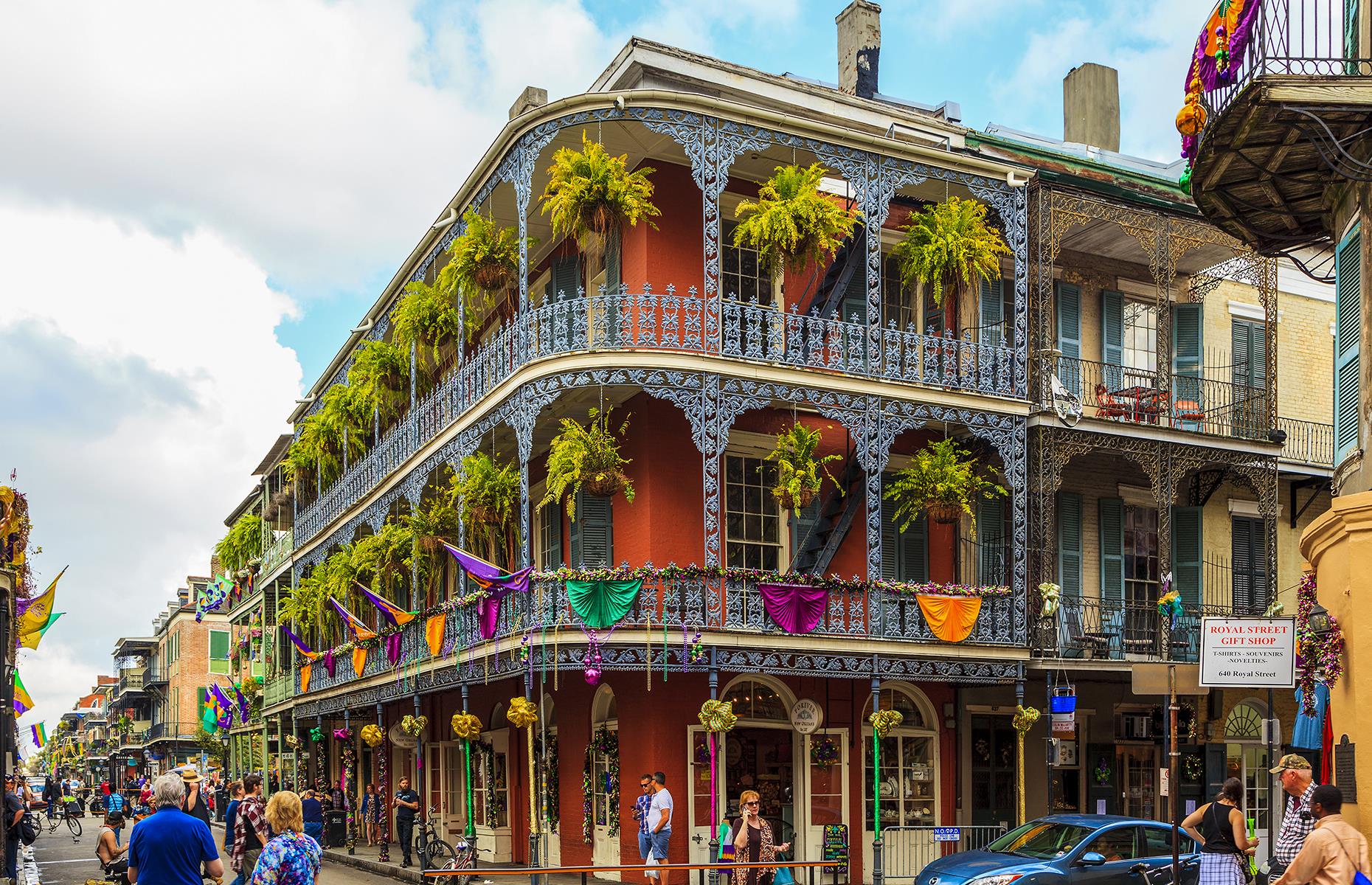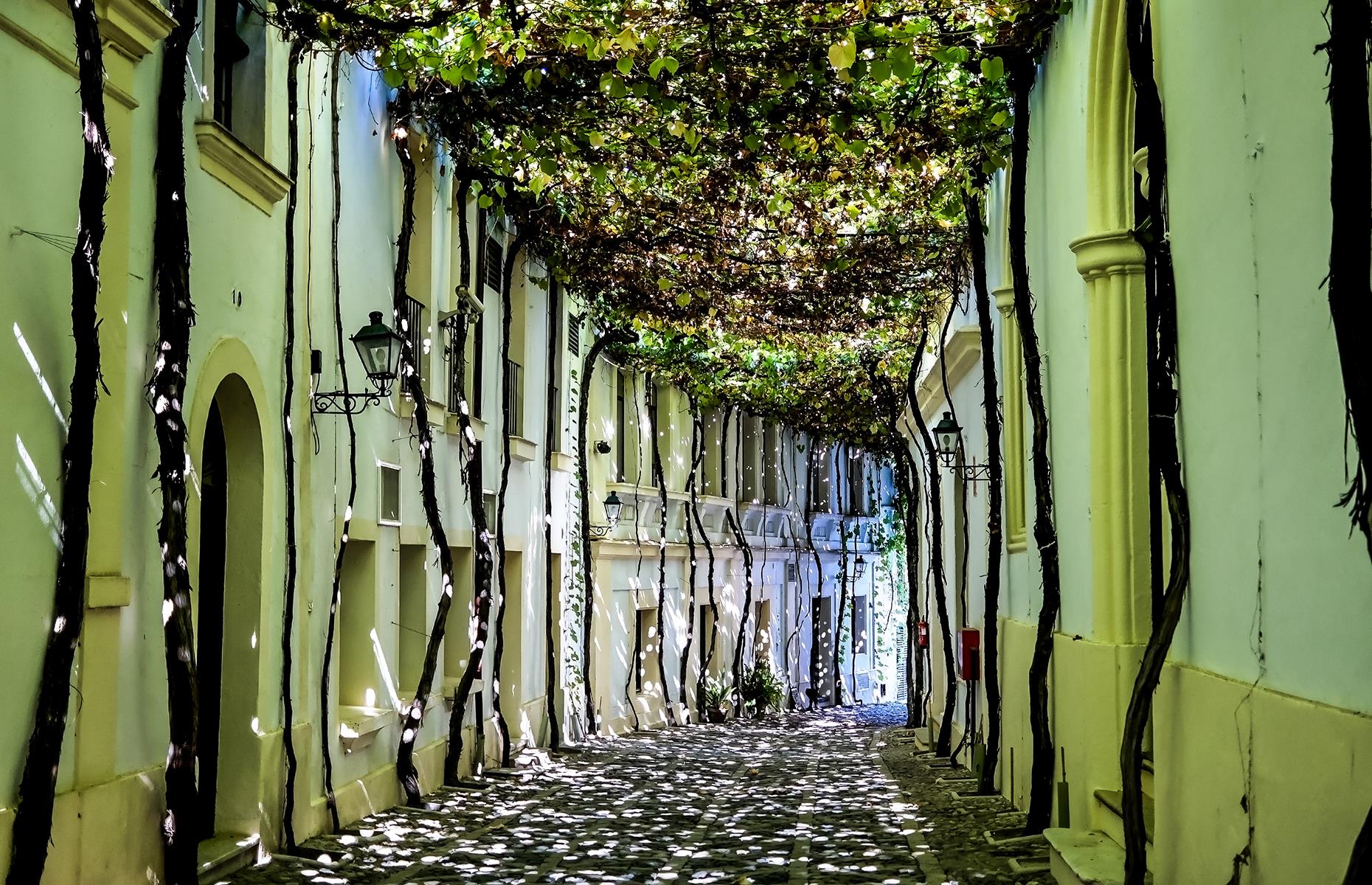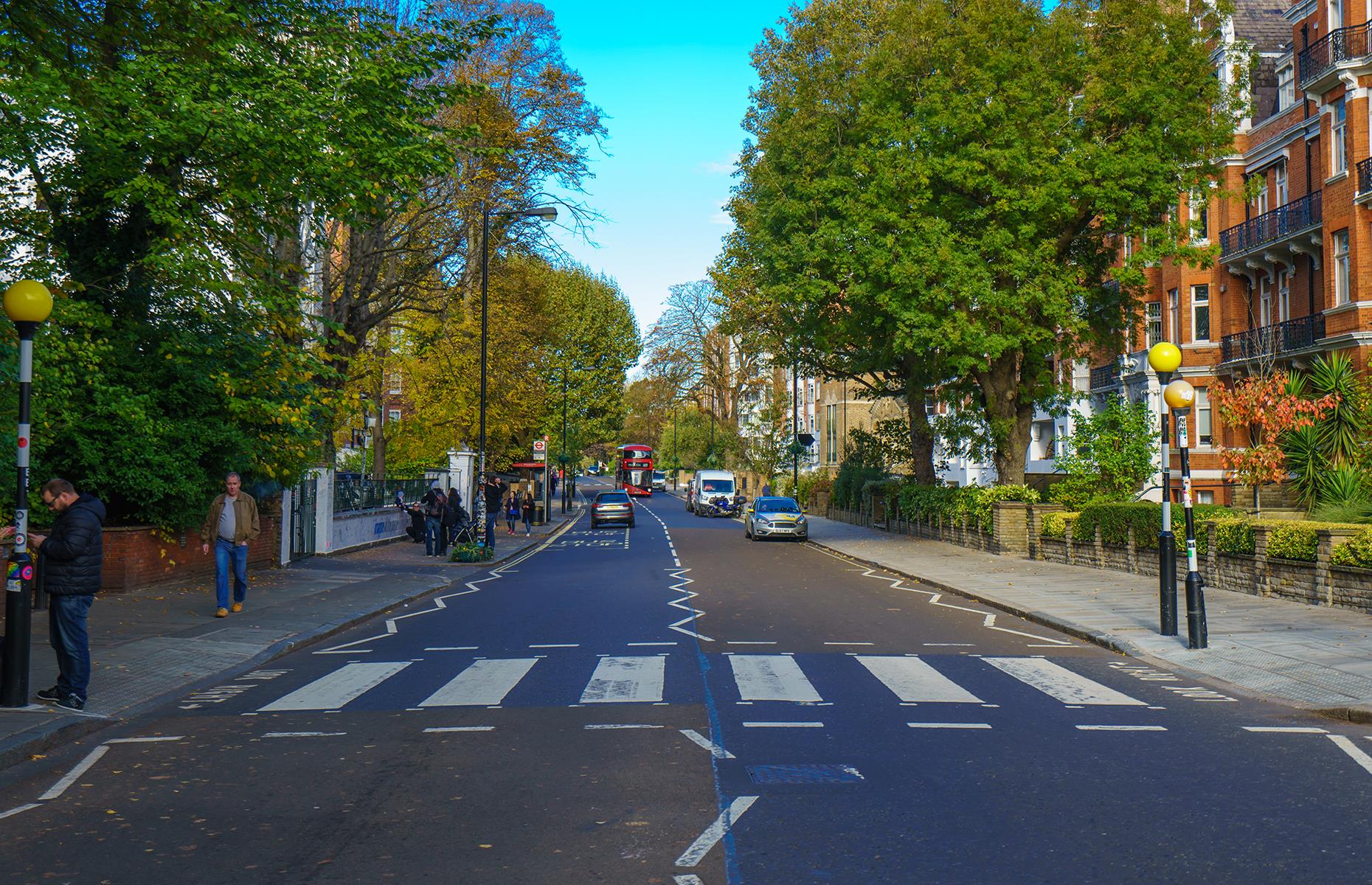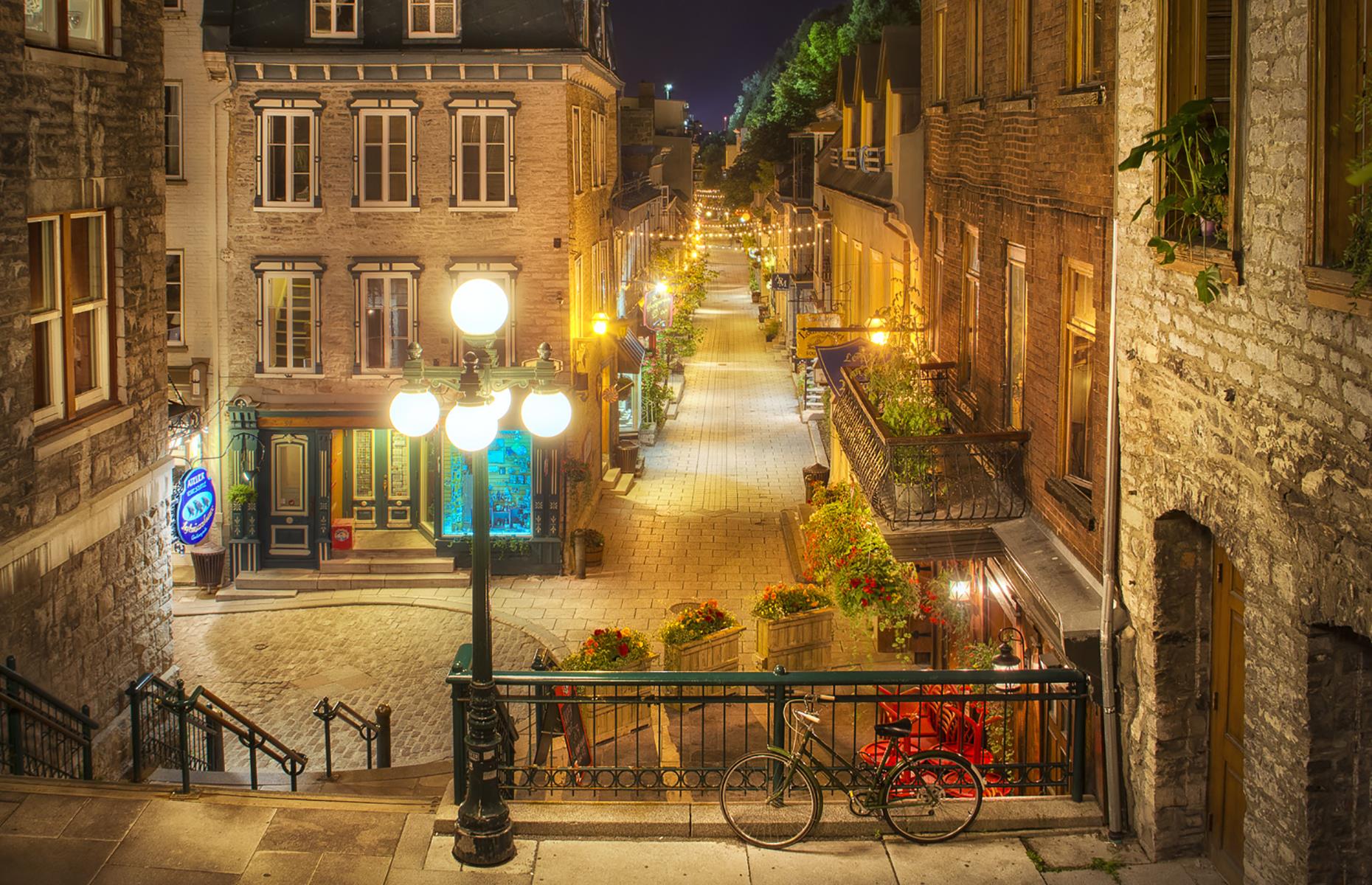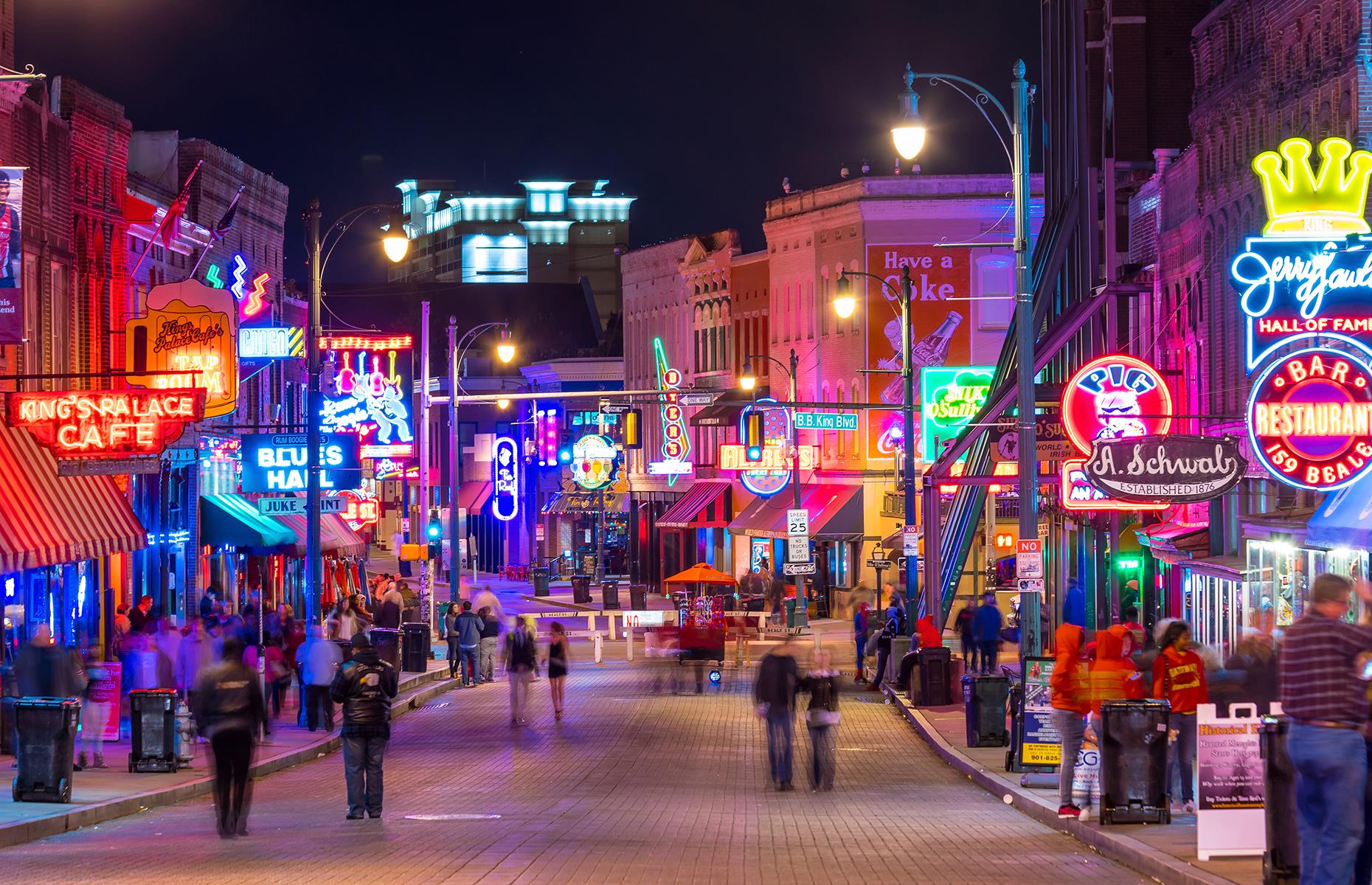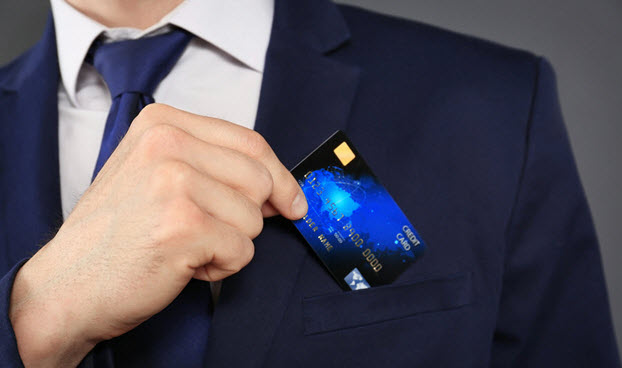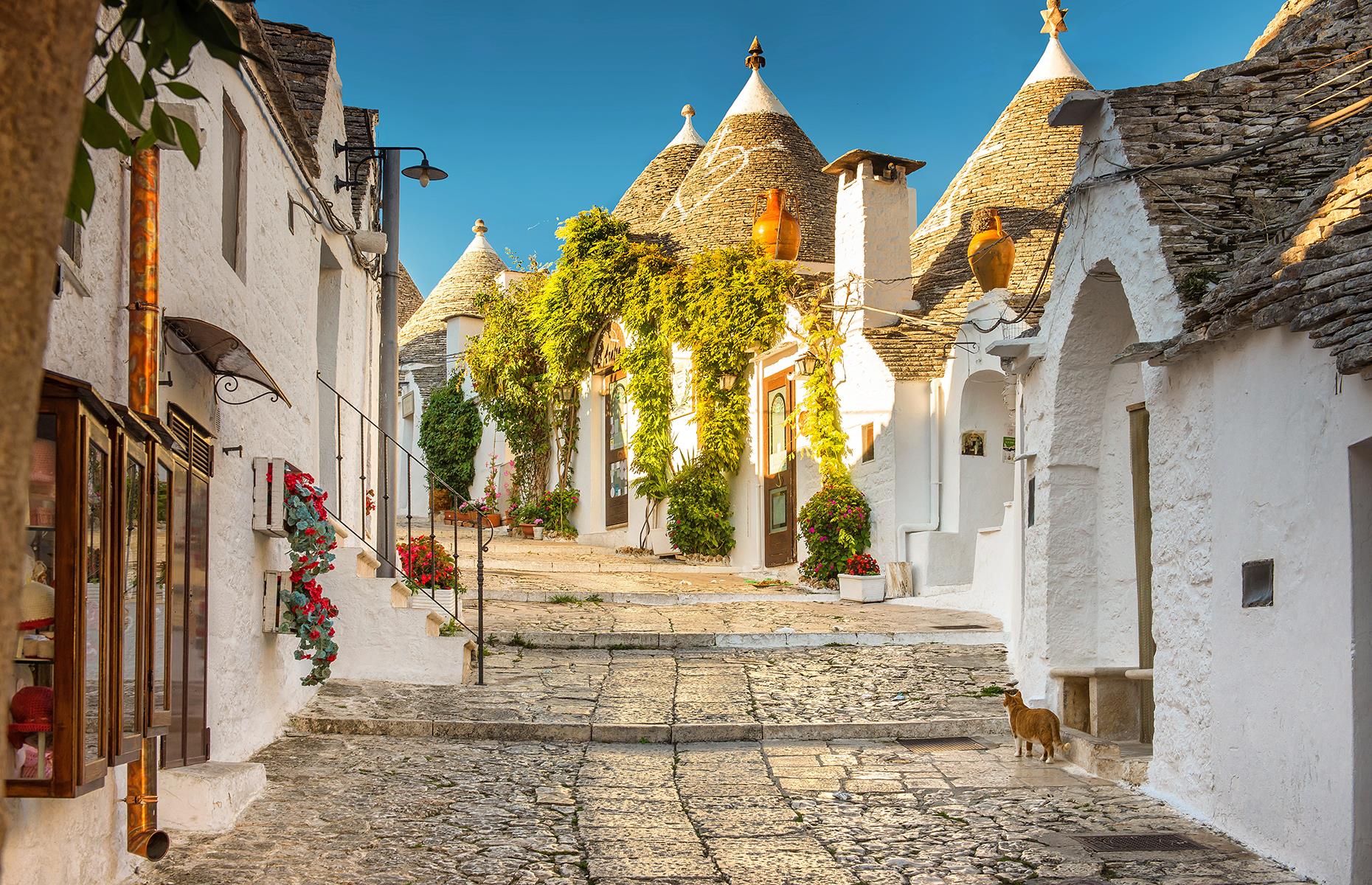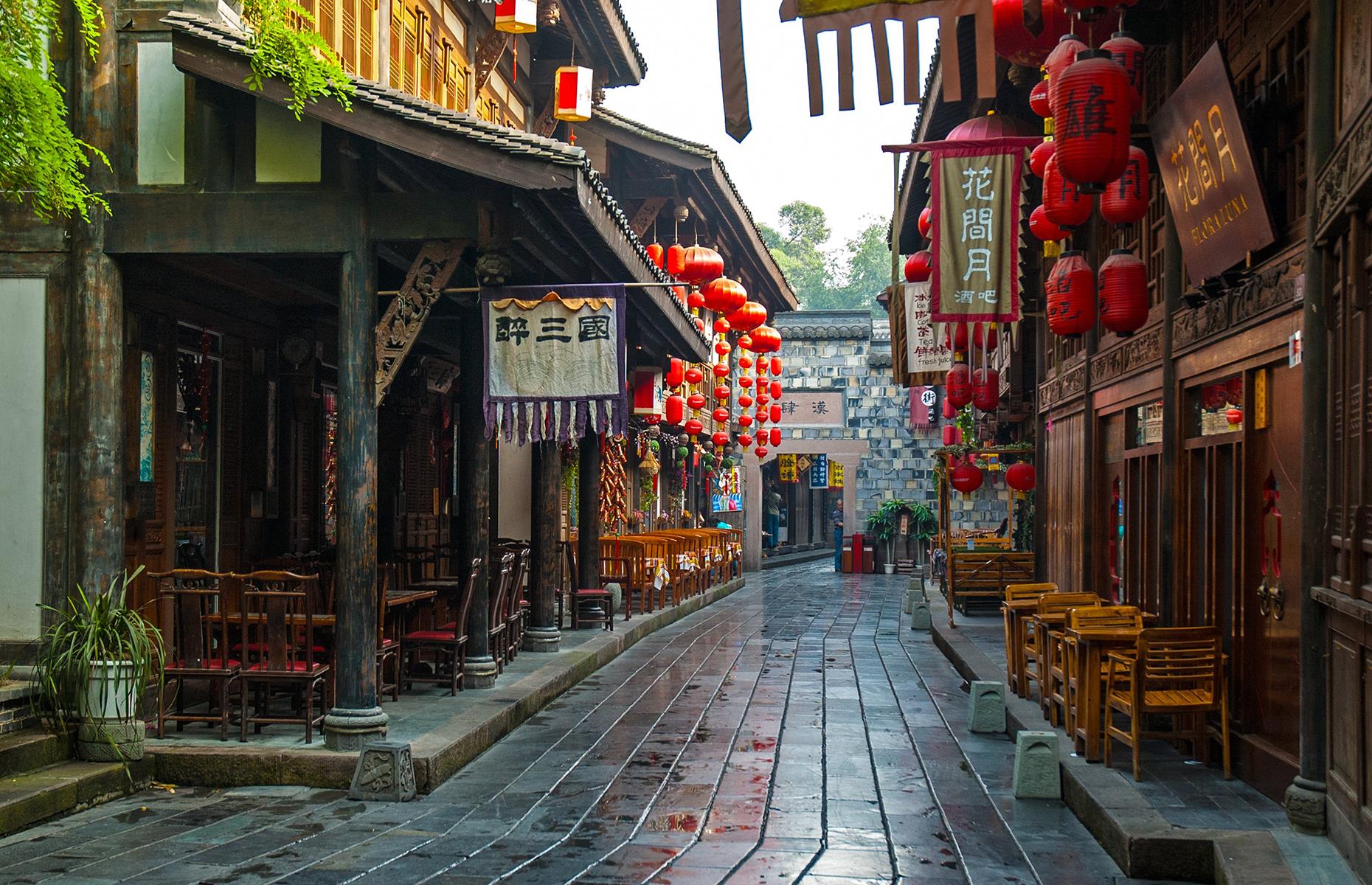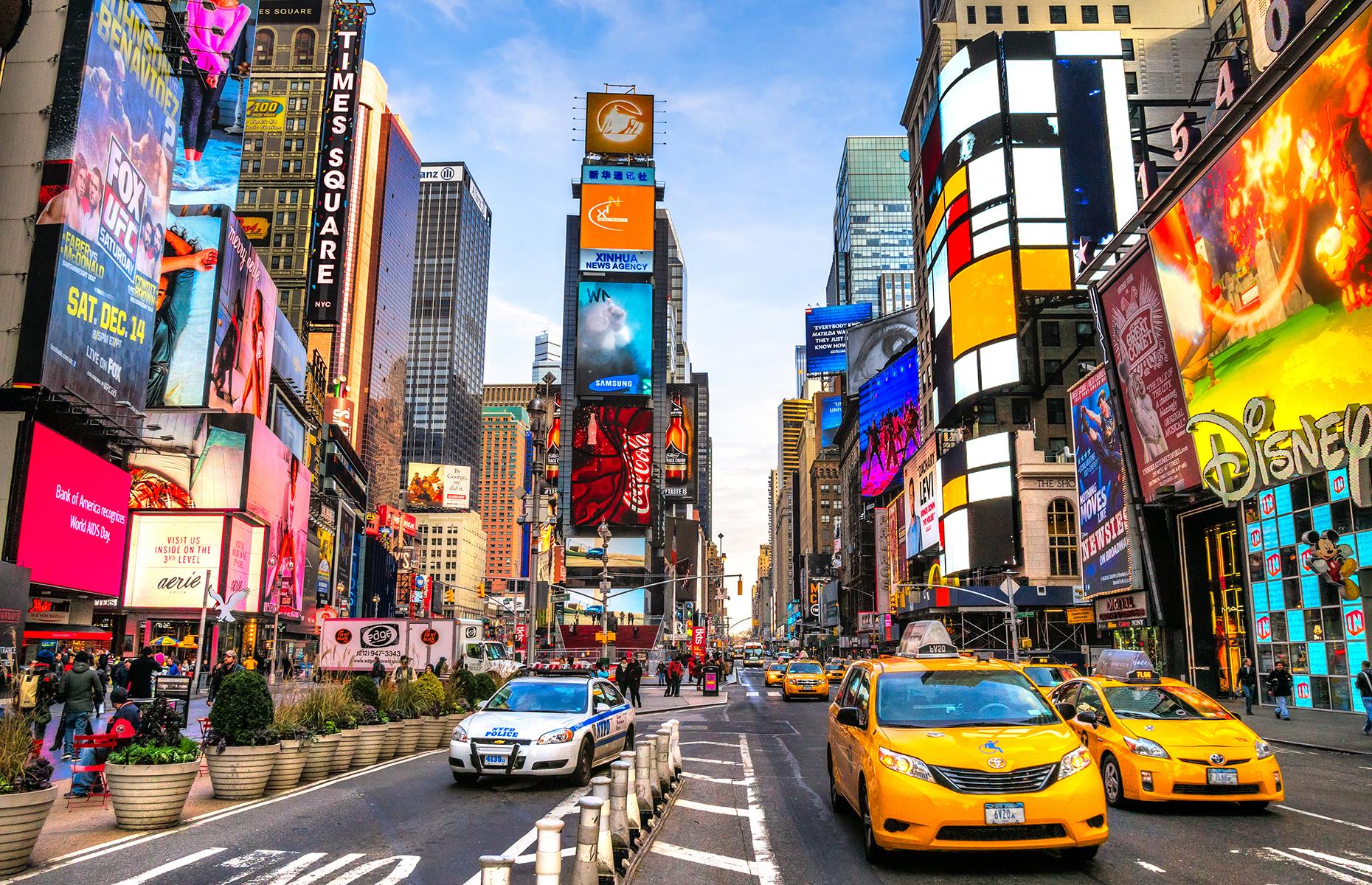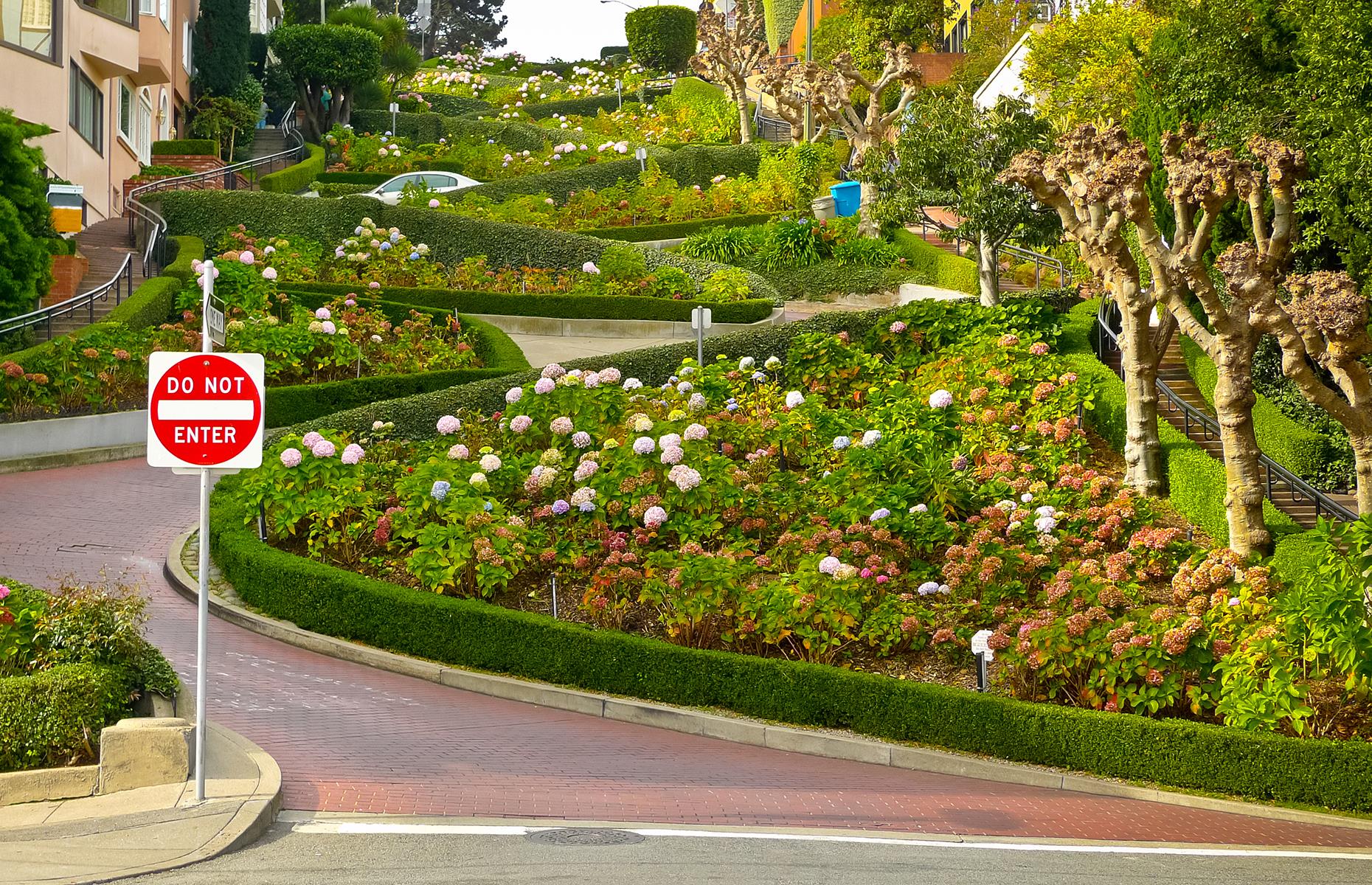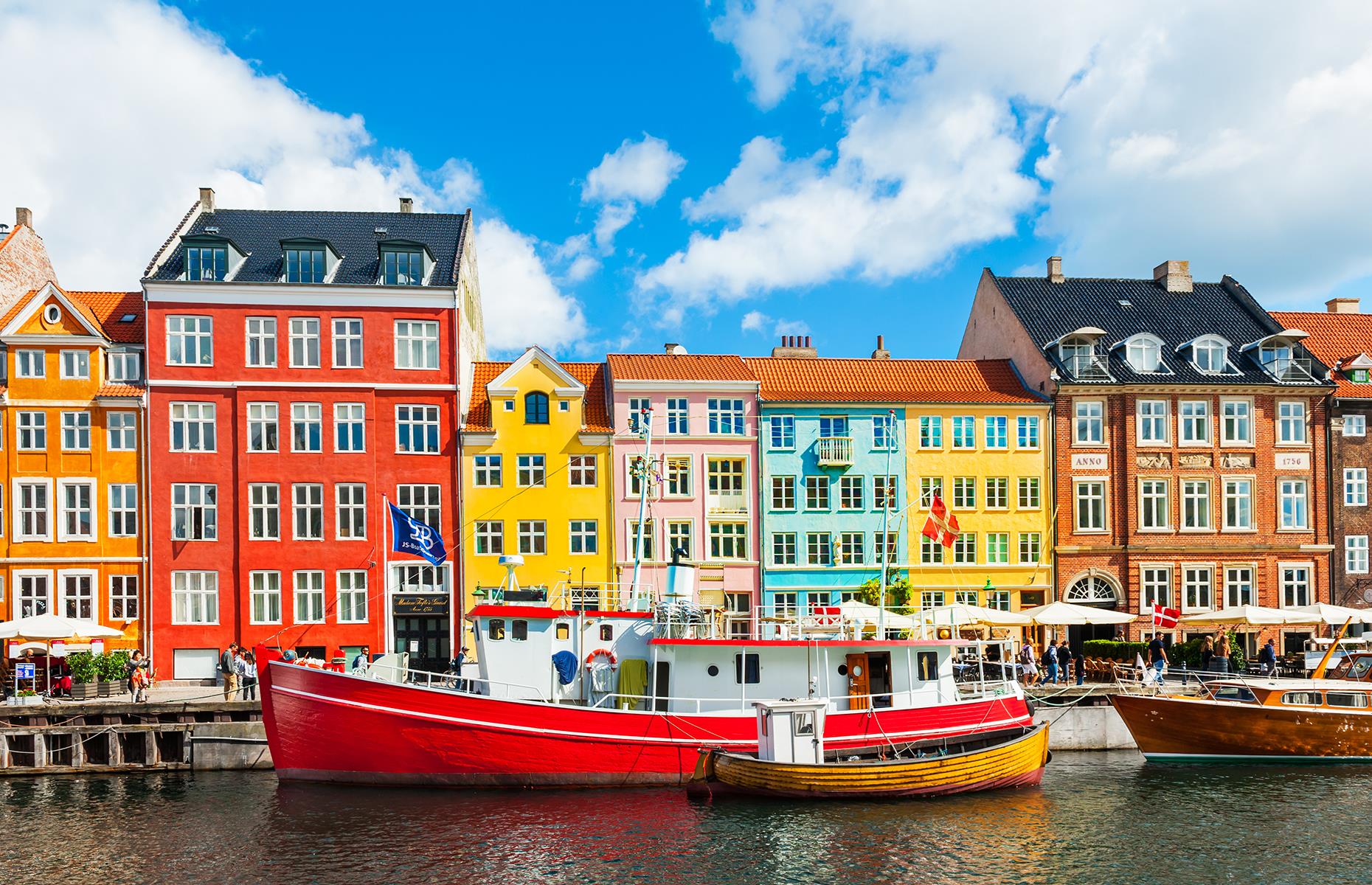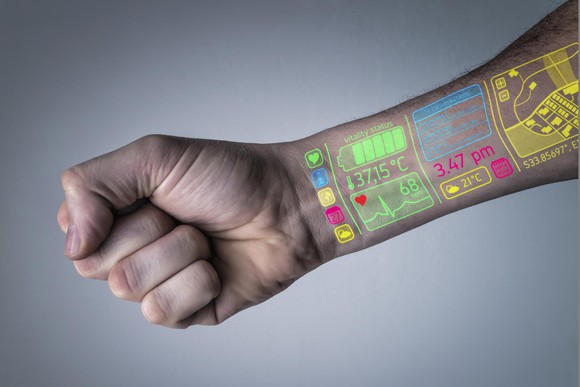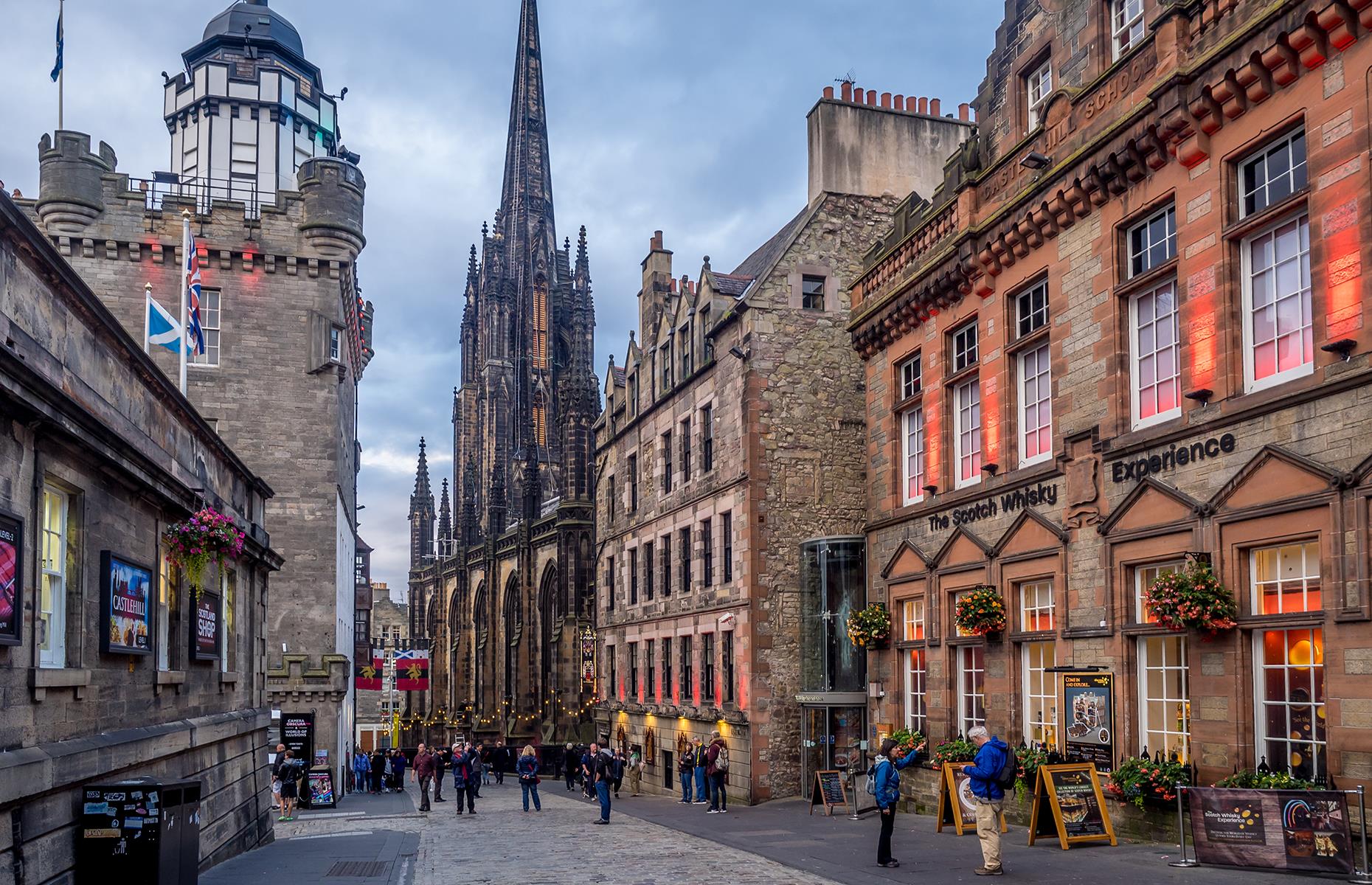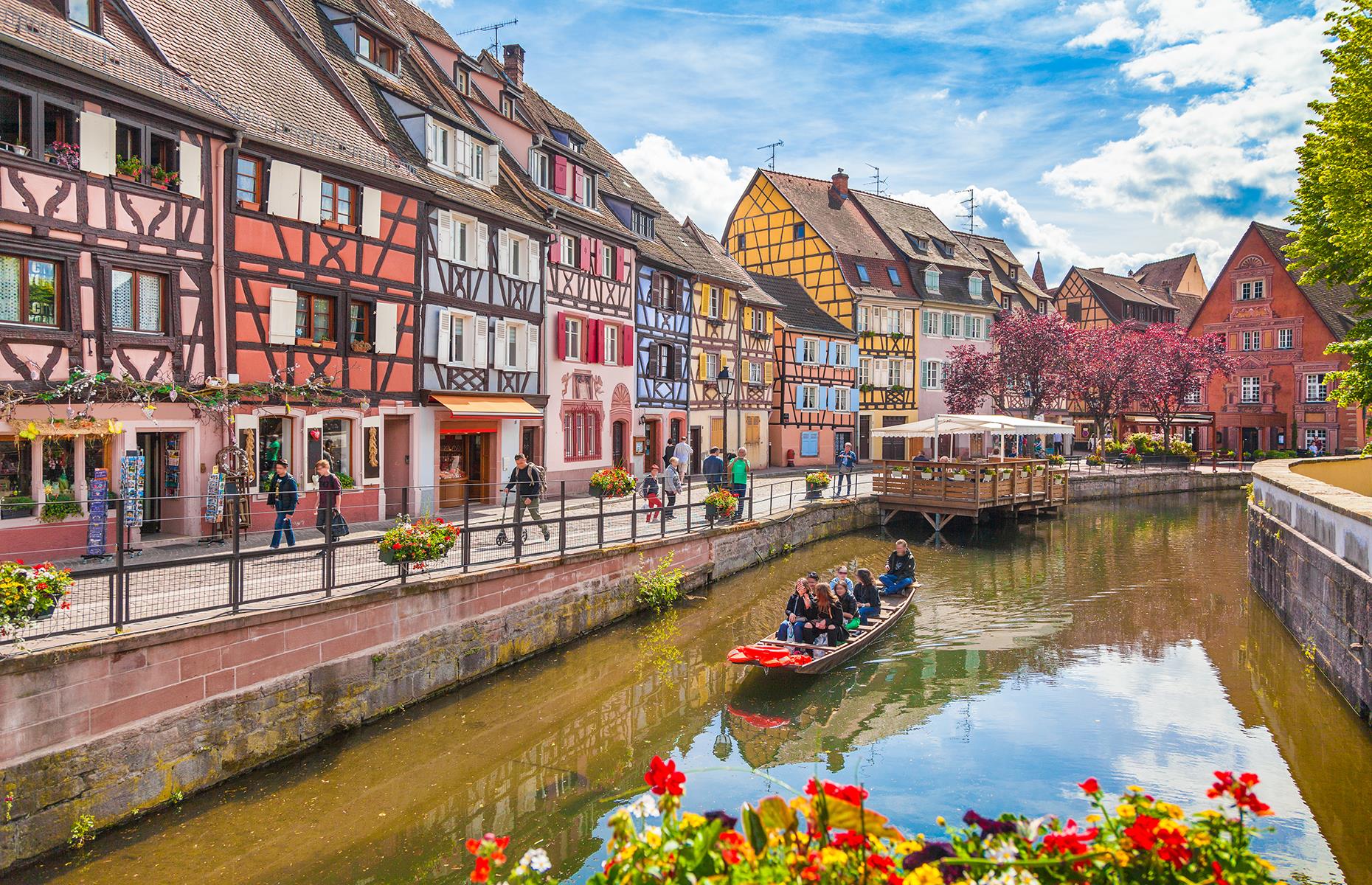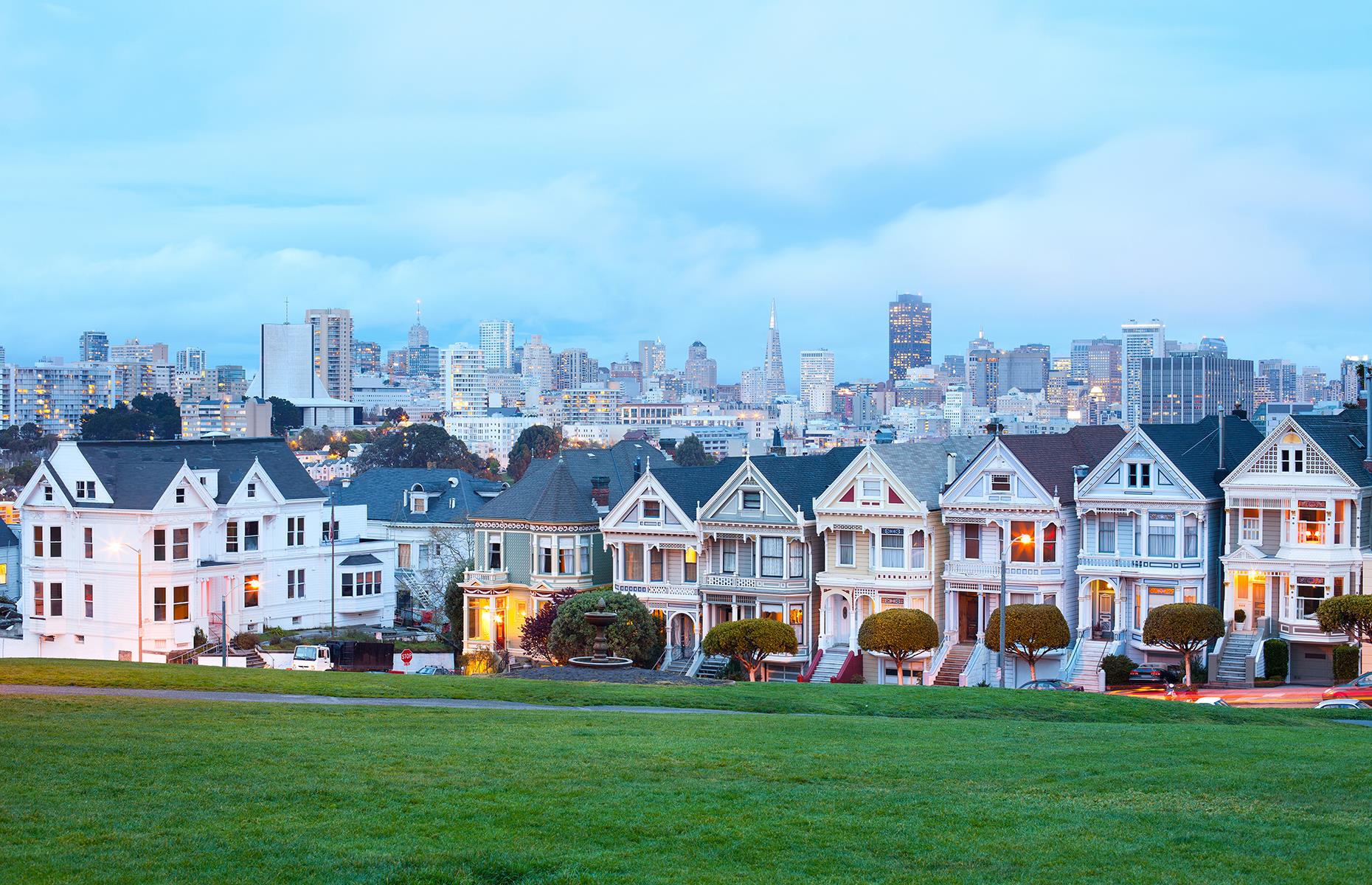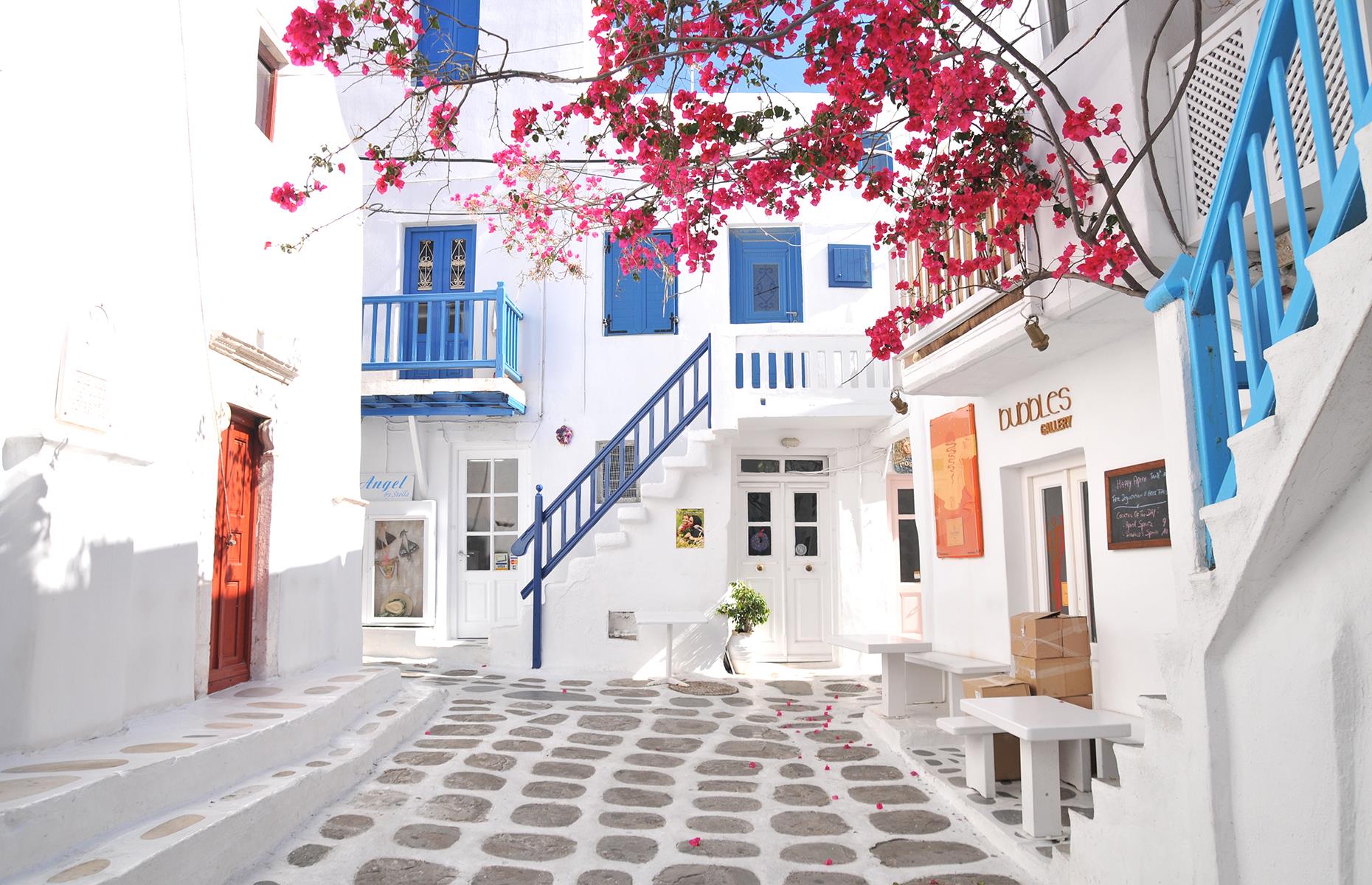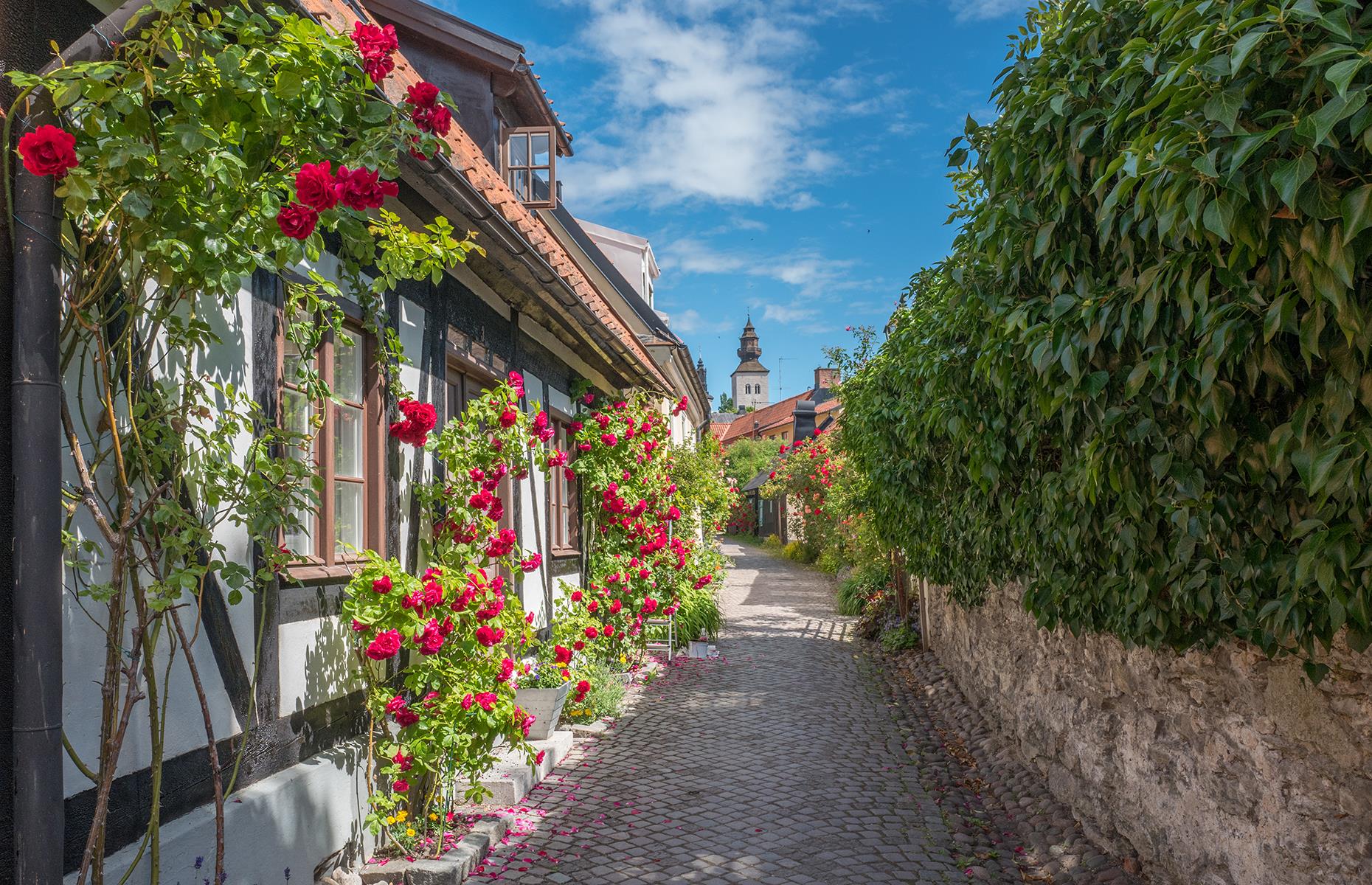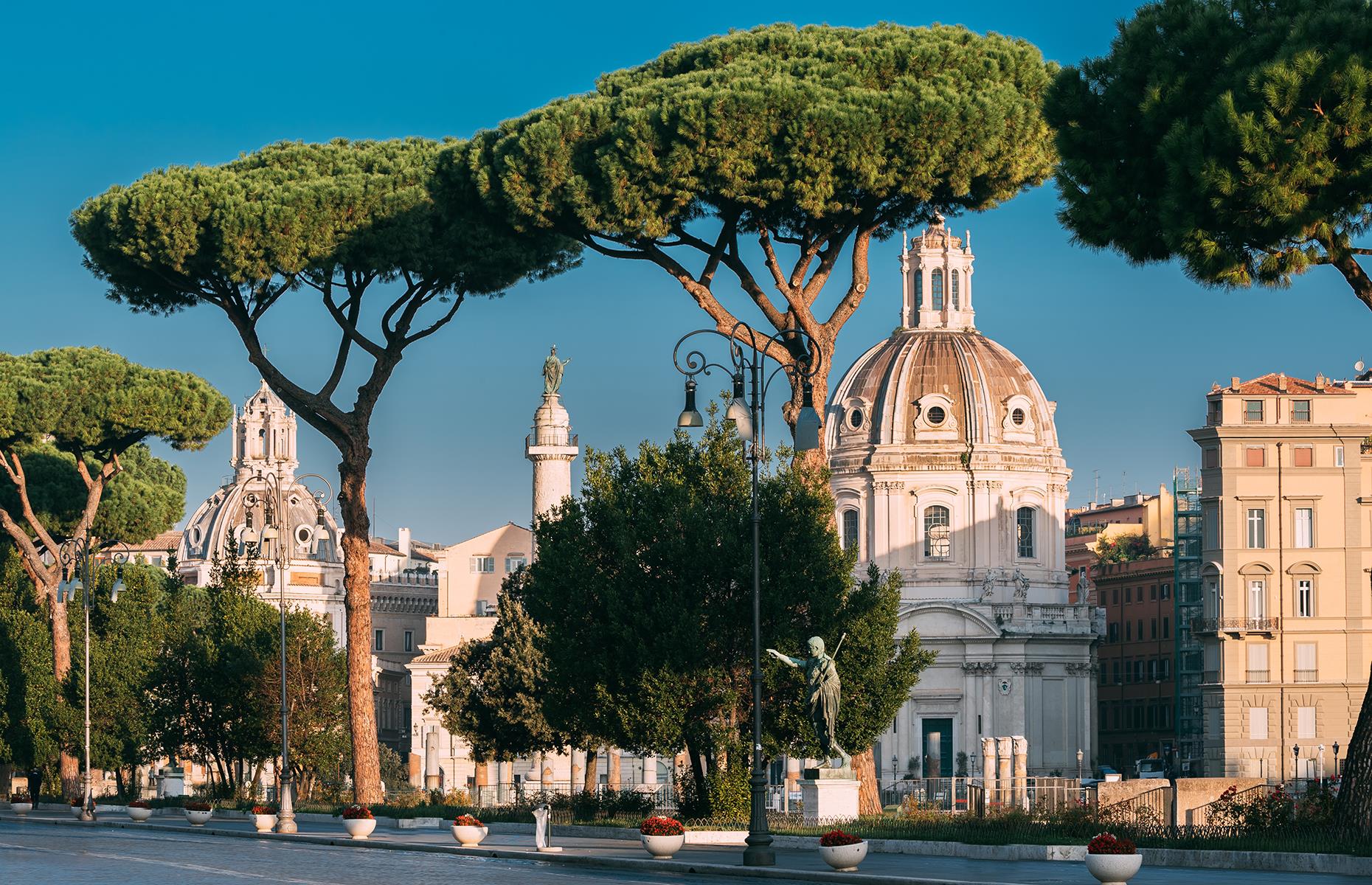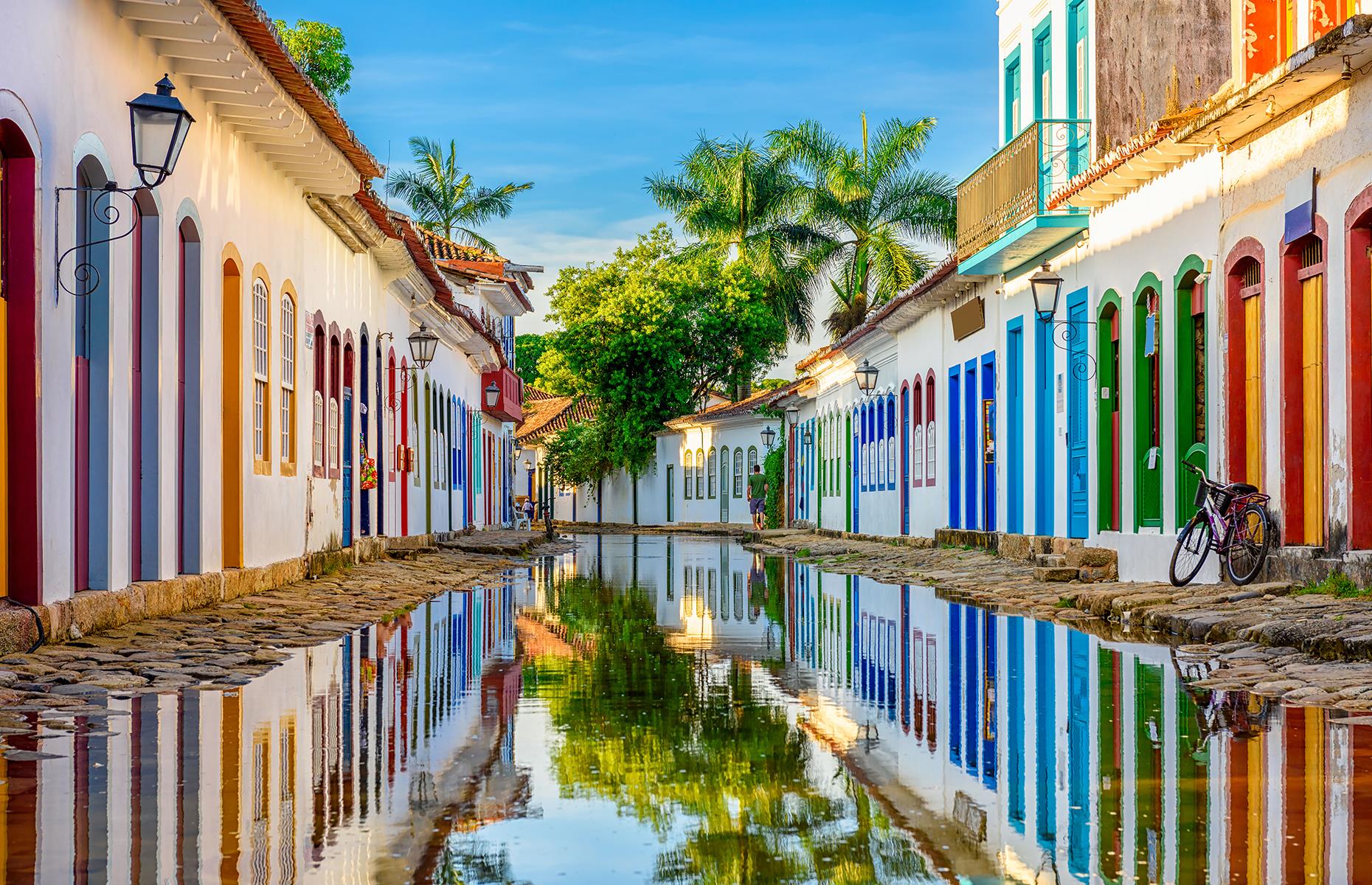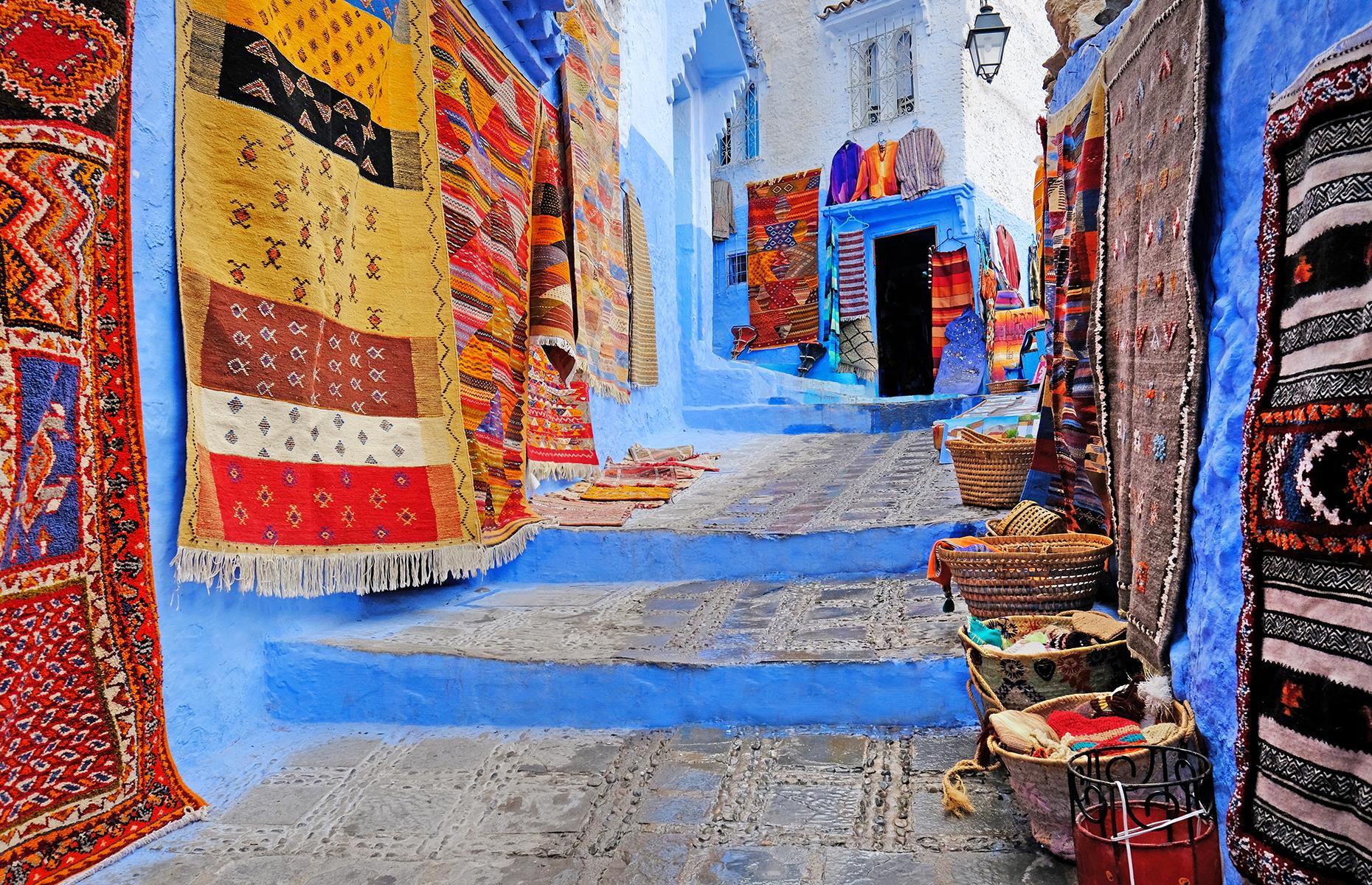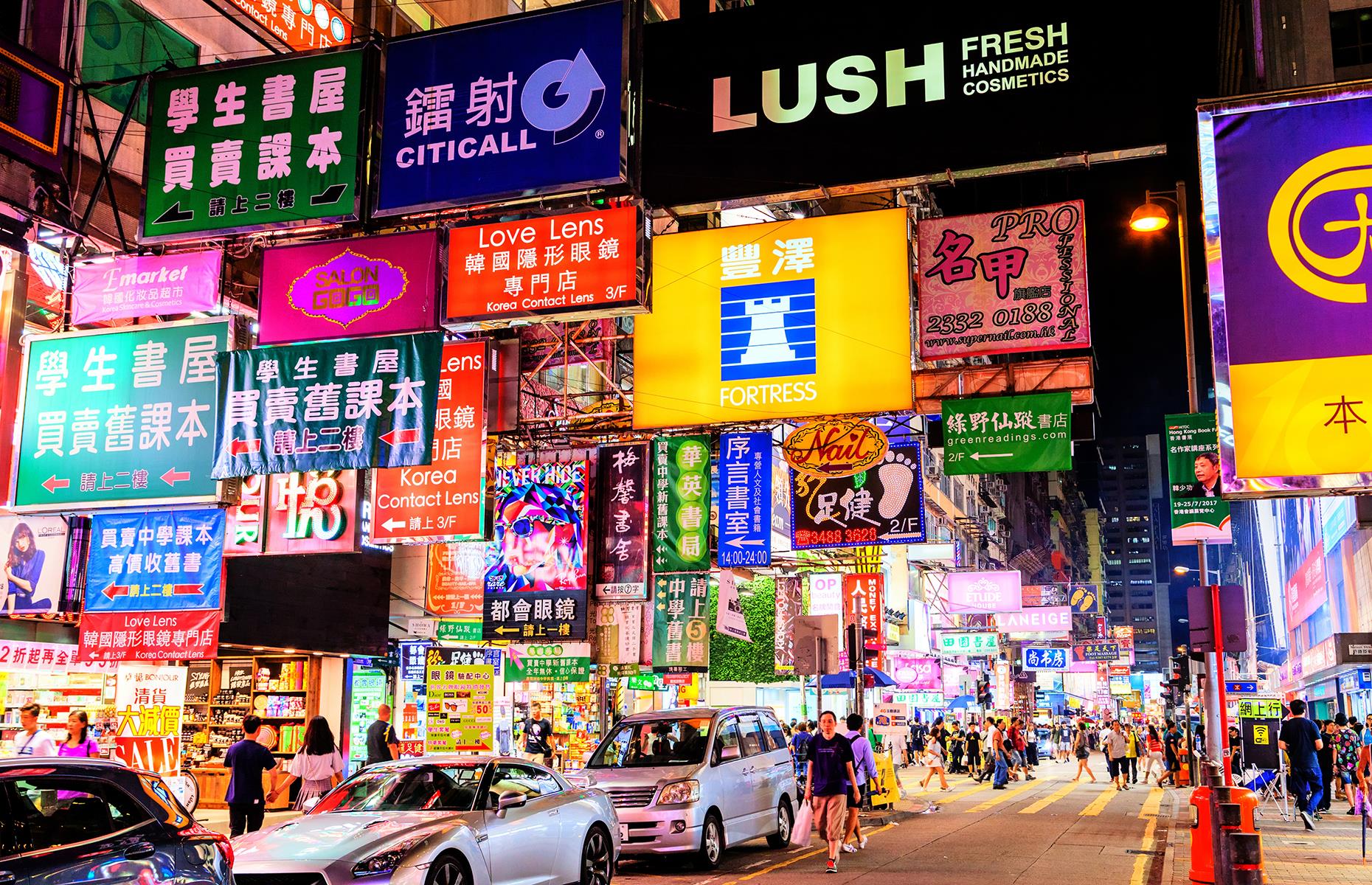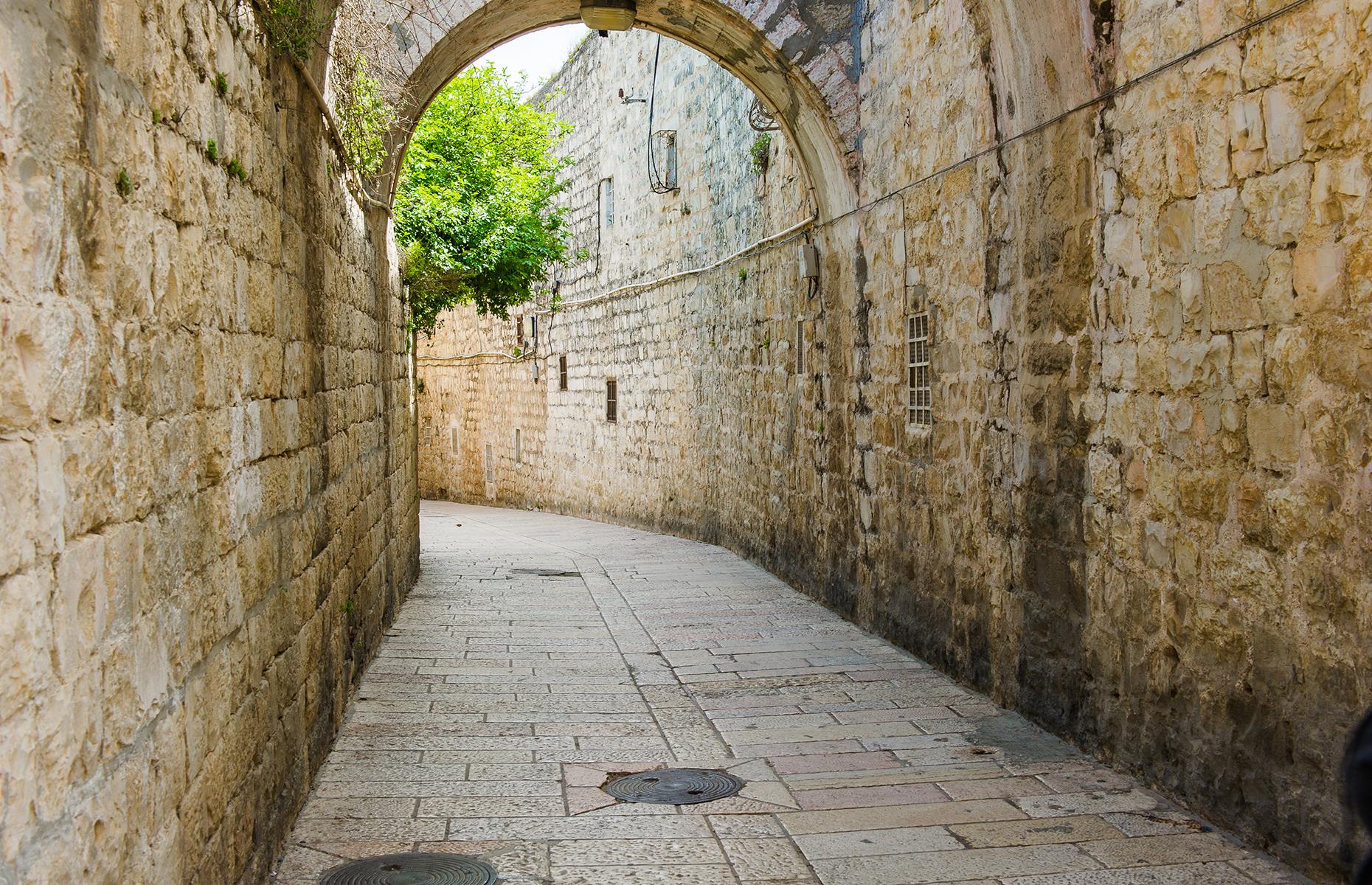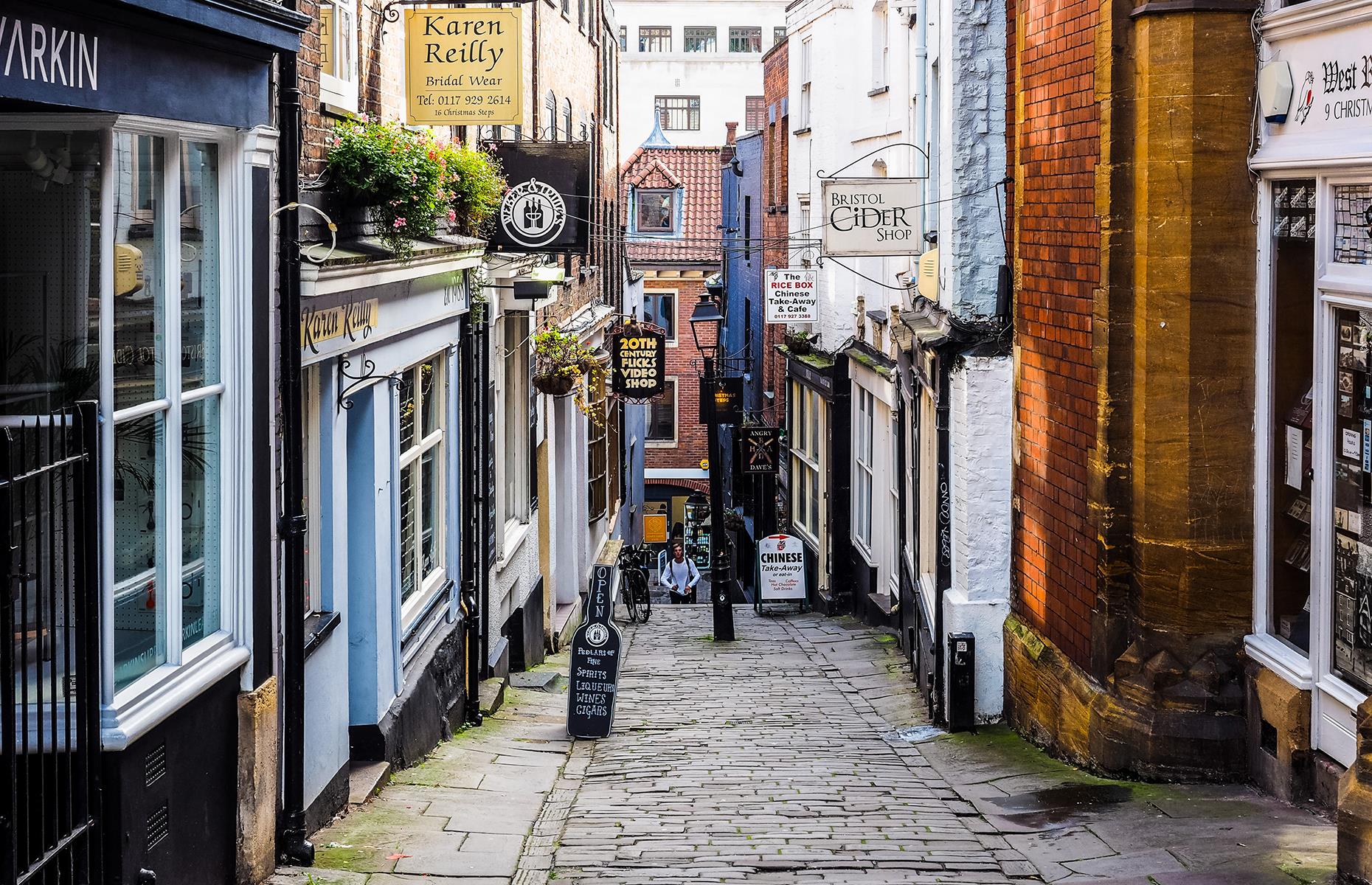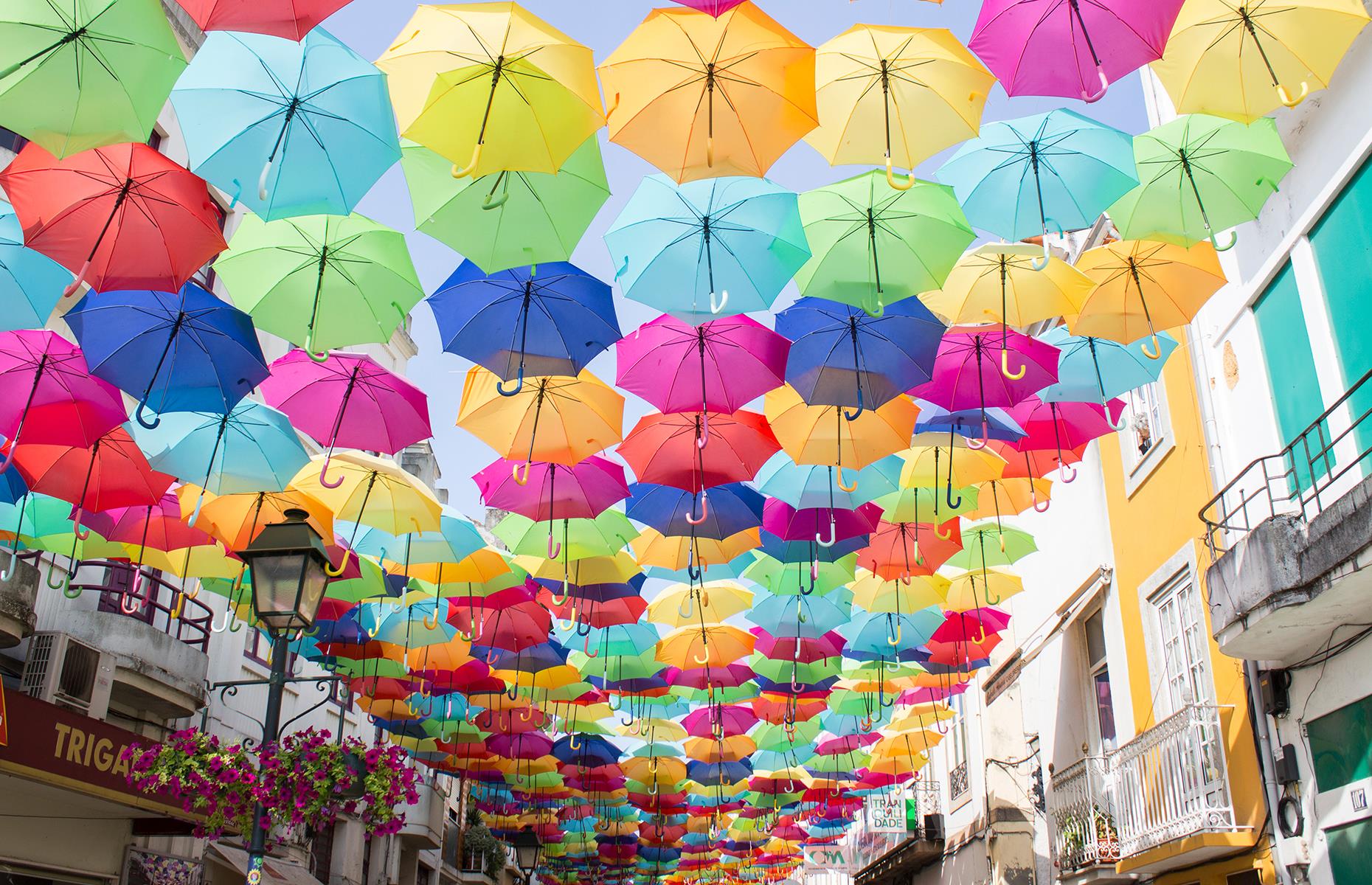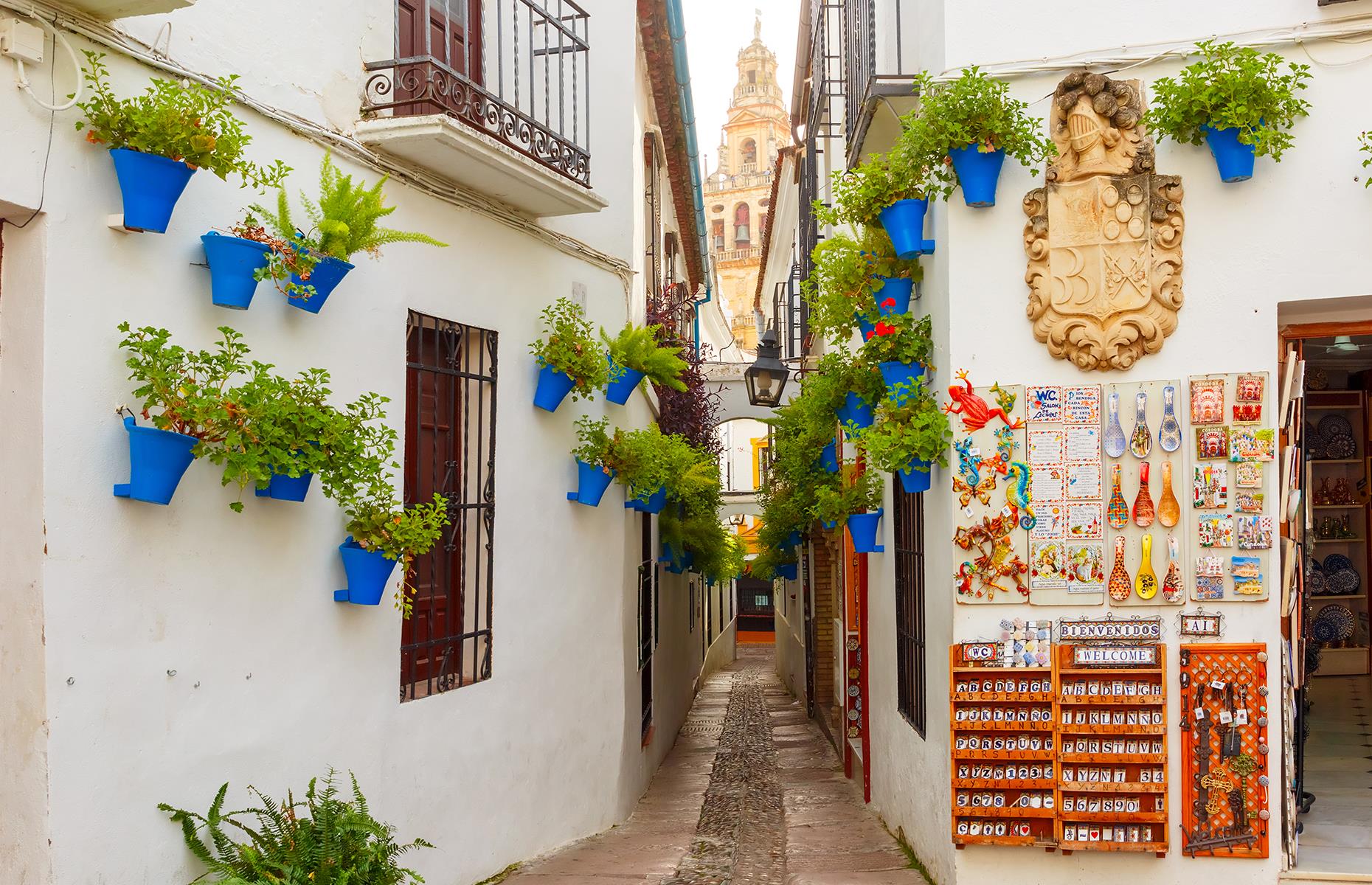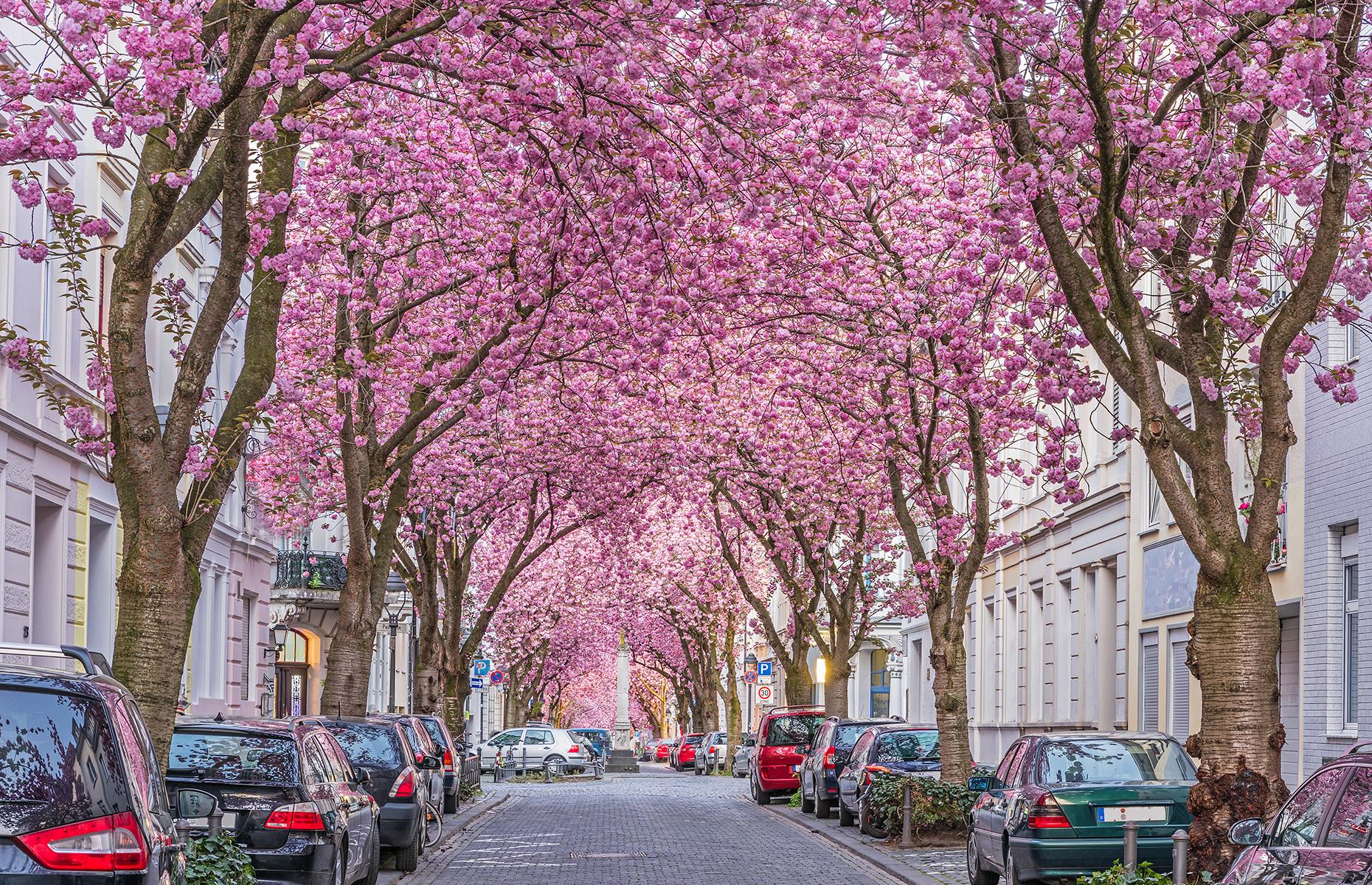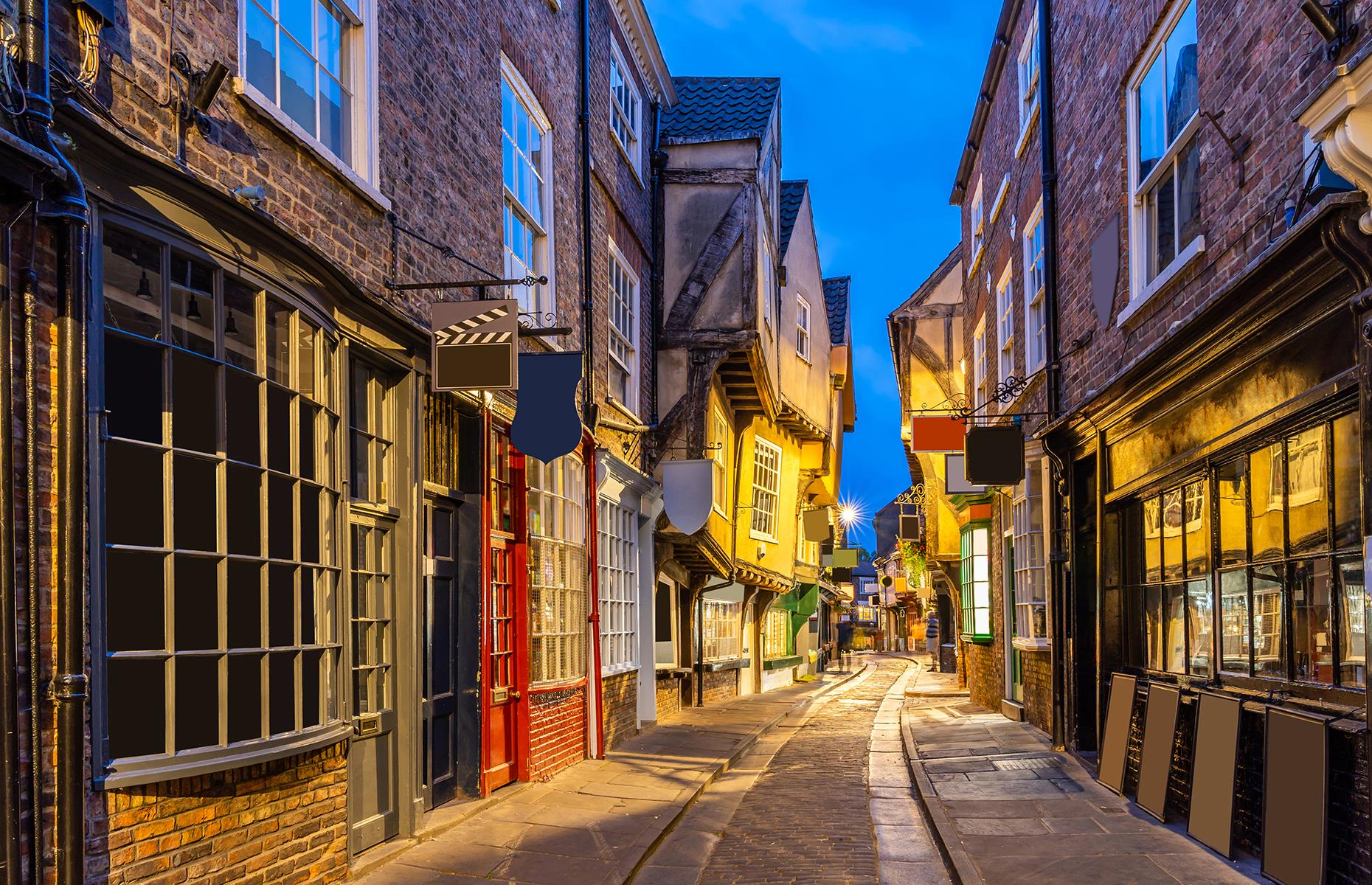 A walk to remember
Acorn Street, Boston, Massachusetts, USA
Located in Boston's historic Beacon Hill neighborhood, Acorn Street is often said to be the most photographed street in the US. Wealthy tradesmen and artists lived here in the 19th century, and today it's one of Boston's most famous attractions, instantly recognizable thanks to its Federal-style brick rowhouses and gas lanterns.
Discover more things to do in Boston
Avenue des Champs-Élysées, Paris, France
Thought to be visited by around 300,000 people every day, the Avenue des Champs-Élysées is, quite simply, picture perfect. Just over 1.2-miles (2km) long, it's a straight tree-lined avenue, connecting two of Paris' main attractions: Place de la Concorde and the Arc de Triomphe. The avenue, affectionately called Les Champs by locals, is home to some of the most exclusive designer stores in the city, as well as the famous Ladurée patisserie.
There's plenty more to discover in Paris
Via Giudecca, Burano, Italy
Arguably the most popular spot on the Italian island of Burano, Via Giudecca looks out to the lagoon, with the island's brightly colored houses lining the street and the canal. It's thought that the island got its signature look back in the day when fishermen painted their houses as bright as possible, so they would be easier to spot in the thick fog so common on the lagoon. A popular day-trip destination from Venice, Burano is also famous for its lace work.
Check out more things to do in nearby Venice
Bourbon Street, New Orleans, Louisiana, USA
New Orleans' loudest thoroughfare, Bourbon Street has become synonymous with the city's party life. Bright lights, throbbing music and wrought-iron balconies characterize the 13-block strip stretching through NOLA's French Quarter. Although some might think that it's named after one of America's favorite tipples, it was actually an honor given to the House of Bourbon (France's ruling family). Engineer Adrien de Pauger designed the city's street layout in 1721, while Louisiana was under French control.
Explore the top things to do, where to stay and what to eat in New Orleans
Calle Ciegos, Jerez, Spain
Found at Bodega Tio Pepe in the Andalusian city of Jerez, Calle Ciegos is instantly recognizable thanks to the thick grapevines that have grown to create a roof over the street. Best known as Spain's top sherry producer, Jerez celebrates its wine heritage during the harvest in September, which is also the best time to see Calle Ciegos. Celebrations pay tribute to three culturally significant aspects of Jerez – wine, horses and flamenco. Expect to see grape stomping, flamenco shows and horse parades, and experience endless wine tastings.
How to spend a weekend away in Spain's sherry capital
Abbey Road, London, UK
An unassuming road in Camden, north London, Abbey Road might seem like any other street in this sprawling city. However, it's exactly here that on the 8 August 1969 at 11:35am The Beatles and photographer Iain Macmillan had only 10 minutes to create the legendary image of the band crossing the road. Macmillan took six photographs, one of which ended up as the cover of the 1969 album Abbey Road – an homage to the Abbey Road Studios, where the album was recorded.
Read on for more top things to do in London
Rue du Petit-Champlain, Quebec City, Canada
Although Quebec City isn't short of romantic streets, Rue du Petit-Champlain has to be the prettiest, especially come Christmastime when it's generally covered in snow. One of the oldest commercial streets in North America, it's now a pedestrian-only boulevard located at the foot of the cliff below the Château Frontenac. Named after Samuel de Champlain, who founded Quebec City in 1608, the charming street is home to boutique shops and family-owned restaurants, many of which have been here for decades.
Beale Street, Memphis, Tennessee, USA
Streets of Alberobello, Italy
It's simply impossible not to find a picture-perfect street in Alberobello, a UNESCO World Heritage Site in its entirety. The small town in Italy's heel – Puglia – is famous for its unusual trulli homes, built from white-washed local limestone, with a characteristic conical rooves. You'll find the prettiest streets in the historical heart of the town. Rione Monti is the more commercialized side with plenty of hotels, restaurants and shops, while Rione Aia Piccola is much quieter and still largely residential.
Jinli, Chengdu, China
Times Square, New York City, New York, USA
One of New York City's top tourist attractions, Times Square is where Broadway crosses over the intersection of 7th Avenue and W 45th Street. A totally bonkers display of flashing lights, huge screens and signs illuminate this stretch of road at night – however, it hasn't always been like this. In the 19th century the area was the center of New York City's horse carriage industry, until the first electrified advert appeared in 1904, just three weeks after the area was renamed Times Square.
Inspired? Plan your trip to New York with our city guide
Lombard Street, San Francisco, California, USA
Nyhavn, Copenhagen, Denmark
The Royal Mile, Edinburgh, UK
Running through the heart of Scotland's capital, from Edinburgh Castle to the Palace of Holyroodhouse (the Queen's official Scottish residence), the Royal Mile has been at the center of Scottish history for centuries. One of the most popular destinations for tourists, the street is lined with shops, historic pubs and cafés as well as top attractions like The Real Mary King's Close and Camera Obscura and World Of Illusions.
Love this? Discover more of Edinburgh's incredible attractions
La Rambla, Barcelona, Spain
One of the most famous tourist streets in the world, there's nothing quite like the buzz of Barcelona's La Rambla. The nearly mile-long street connects Placa de Catalunya with the Cristopher Columbus Monument at Port Vell. A border between the city's historic Barri Gòtic to the east and El Raval to the west, La Rambla was once a sewage-filled stream that separated the city from other settlements, but it has slowly developed into one of the most recognizable symbols of the city.
Check out what to do, where to stay and what to eat in Barcelona
Quai de la Poissonnerie, Colmar, France
Philosopher's Path, Kyoto, Japan
The Philosopher's Path (Tetsugaku no michi in Japanese) is a narrow stone path following the flow of a canal in Kyoto's historic Higashiyama district. While most of the year it's just a pleasant walk, the surrounding trees are bursting with color during cherry-blossom season in spring, making it one of the city's top spots for hanami (cherry blossom viewing).
Steiner Street, San Francisco, California, USA
Fans of American family comedy Full House, or the brilliant Mrs. Doubtfire starring Robin Williams, will recognize this stretch of road in San Francisco as the location of the family home in both. It's also host to some of the most famous painted ladies in America. A row of American Victorian houses, the Painted Ladies were finished in bright colors in order enhance their architectural details.
Streets of Mykonos, Greece
A Greek island in the Cyclades group in the Aegean Sea, Mykonos is famous the world over for its exclusivity, jaw-dropping hotels and signature white-washed streets. Broken up by the blue window and door frames and other eye-popping accents, Mykonos' streets are some of the most beautiful in the world. There's also a very practical reason behind the blindingly white walls – it helps keep the houses cool during the hot Greek summers.
Dreaming of some sunshine? Check out the top things to do in Mykonos
Fiskargränd, Visby, Sweden
Via dei Fori Imperiali, Rome, Italy
A straight line connecting Piazza Venezia and the Colosseum, Via dei Fori Imperiali runs past some of Rome's most important historical sites, including the Roman Forum. Built by the order of dictator Benito Mussolini between 1924 and 1932, the road is only open to buses and taxis. Serious archaeological excavations have happened on both sides of the road over the years, and it's thought that significant Imperial Roman relics are still to be found in the vicinity.
Inspired? Rome has plenty more historic sights to discover
Streets of Paraty, Brazil
Located on the Costa Verde, a coastal area known for its greenery, Paraty is an old colonial town, established by the Portuguese in 1667. Its colorful historic center, now a UNESCO World Heritage Site, is fully pedestrianized and much of its architecture, including its cobbled streets, hasn't changed for 250 years or more. A peculiar feature of the historic center are the raised doors – this is due to the high tides that flood the city in the mornings. Many visitors come here specifically to take photographs of the flooded streets and the reflections of the colorful buildings.
Streets of Chefchaouen, Morocco
Located in the Rif mountains in northwest Morocco, the hilltop town of Chefchaouen has long been famous for its bright blue streets. Although it's not entirely clear why the whole town is painted blue, many believe the color was introduced by Spanish Jews who settled here after the Spanish Reconquista in medieval times. The Blue Pearl, as it's otherwise known, is one of the most charming destinations in all of Morocco and its winding blindingly blue streets are only made prettier by local sellers displaying their colorful handicrafts. 
Nathan Road, Hong Kong
No visit to Hong Kong is complete without a walk along its most popular street: Nathan Road. Often called The Golden Mile, it runs from close to Victoria Harbour to Prince Edward and Sham Shui Po and is instantly recognizable thanks to the abundance of neon signs. Littered with mega malls, shops, cafés and restaurants, it's also one of the top places in Hong Kong to sample the local cuisine.
Now find out everything you need to know about traveling to Hong Kong
Via Dolorosa, Jerusalem
Believed to be the route Jesus walked on the way to his crucifixion, Via Dolorosa isn't only a tourist attraction, it's a significant pilgrimage for many Christians who travel to Jerusalem to walk the Way of Sorrows, as it's otherwise known. The route covers about 2,000 feet (600m) and stretches from Antonia Fortress to the Church of the Holy Sepulchre.
Find out how to spend three days in Jerusalem
Christmas Steps, Bristol, UK
Umbrella Sky Project (R. Luís de Camões), Águeda, Portugal
What began in 2011 as an art installation for Águeda's annual art festival has turned into the city's most famous attraction. Today, four of Águeda's streets are turned into a colorful spectacle with the help of more than 3,000 umbrellas, attracting thousands of tourists.
Calleja de las Flores, Cordoba, Spain
One of the most popular streets in Córdoba, Spain, Calleja de las Flores is a narrow passageway close to the landmark Mezquita-Catedral. With charming arches and romantic views of flowerpots filled with geraniums, it's also one of the most photographed attractions in this Spanish city.
Heerstraße, Bonn, Germany
For much of the year this street in the German city of Bonn is just a pretty cobbled residential road – however, come here during the Kirschblütenfest (the Cherry Blossom Festival) and you'll be greeted by an incredibly beautiful cherry blossom display. The locals take the festival very seriously and you'll find live music events, countless food stalls and pretty lights illuminating the trees.
The Shambles, York, UK
Dating back to medieval times, The Shambles in York is known for its beautifully preserved Elizabethan buildings with overhanging timber frames. A narrow, cobbled lane, The Shambles was once a street full of butchers' shops and you can still see the hooks and wide shelves on which they would have displayed their produce. Today you'll find plenty of charming cafés and boutique shops in their place.
Source: Read Full Article