4 ways Spirit's frequent flyer program just got a whole lot better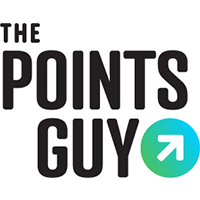 Spirit Airlines just launched an all-new frequent flyer program on Jan. 21. While the 'Free Spirit' name has remained, this was a top-to-bottom replacement of Spirit's dated, less-than-rewarding frequent flyer program with a new, modern-era approach to elite status levels and cheap award flights.
With an all-new program comes a long list of changes. We released a guide covering all the most important elements of the new Spirit Airlines Free Spirit program. But if you just want to know the stand-out highlights, here are the three biggest improvements to the Free Spirit program that we're most excited about.
For more TPG news delivered each morning to your inbox, sign up for our free daily newsletter.
Cheap award flights for all
Love it or hate it, everyone knows that Spirit Airlines has crazy low cash fares. These fares can start around $20 each way, and as long as you don't need advance seat assignments or bags bigger than a backpack, that's the real price to fly. And now, the low-cost airline's frequent flyer program has very affordable award flights to match its cheap cash fares.
Spirit Airlines award flights start at just 2,500 points for all members — not just those with a co-branded credit card. The lowest-priced Spirit award flight costs are also no longer tied to a maximum distance flown. You can cross the country or even fly internationally starting at just 2,500 points + taxes and fees, which can start as low as just $5.60 in each direction.
Related: Spirit's new Saver$ Club vs. Frontier Discount Den
While award prices can and will change as cash prices fluctuate, right now there really are lots of places you can fly for just 2,500 points in this new system. And since you can now earn Free Spirit points at a rate as fast as 20 points per dollar, Spirit flyers and those with the co-branded credit cards may find themselves with a plethora of points to spend.
Related: How to find the cheapest award flights
More time to use your points
An immediate non-starter with the old Free Spirit program was that your miles would expire 90 days after you earned them without additional earning activity.
Even if you flew Spirit at semi-regular intervals two or three times each year, your Free Spirit miles were probably going to expire at some point. Any three-month gap between Spirit flights — unless you really went out of your way to keep your miles alive — meant that they were all gone. I never bothered earning any Spirit miles for my kids, and mine would always eventually expire before I could use them.
But now your Spirit points won't expire for at least a year. And if you have a cobranded Spirit Airlines credit card account, your points won't expire for as long as you have that card.
Otherwise, any redeeming or earning activity once every 12 months with Spirit (or its partners) will reset the expiration clock for another year. That's still not an industry-leading policy, as many programs have eliminated point expiration entirely, but it's reasonable and substantially more manageable than the old rule.
Related: Everything to know about flying Spirit Airlines
Ability to pool points
Spirit Airlines now allows its cardholders and elite status members to run a points pool with up to eight other friends and family members. Those members of the pool don't have to have any particular credit card or elite status level to join a pool — they just can't run one. In my case, that means my dad (a proud Spirit cardholder since forever) could be the head of the points pool. My family can then pool our earned Spirit points into that account, so they won't ever go to waste again — especially with award flights starting at just 2,500 for all.
Related: 22 airlines that let families pool miles
Ability to earn free bags and seat assignments
Outside of a big promotion or status match or challenge opportunity (and we have confirmed that a status challenge is coming), I probably don't fly Spirit enough to earn elite status on my own. However, some people do.
In fact, one of TPG's own Florida-based points experts may tip some of his airline bookings to Spirit to earn status. We've also talked to a Spirit flyer who amassed over 400,000 miles in the old program, so it absolutely does happen.
For the folks who spend enough with Spirit (or on the cobranded credit card) to unlock elite status, it's a really big deal that seat assignments and both checked and carry-on bag fees can be waived for the traveler with status. Being able to fly an ultra-low-cost carrier on a cheap ticket and avoid those ancillary fees is be a big game-changer.
When I fly Spirit, my ancillary fees often cost as much as (if not more than) the base fare itself, so this would represent very real cost-savings for the status holder.
Bottom line
Spirit's =all-new program still doesn't put them at the front of the pack for airline elite status perks, but it absolutely puts them in the pack of airline frequent flyer programs. That alone is a major improvement and I'm legitimately excited about some of these changes as we inch toward a broader return to travel.
With these changes, Free Spirit will go from a loyalty program that was not worth the time of even registering my kids to earn miles, to one where my whole family will actively earn points.
Featured image by Orli Friedman/The Points Guy
SPONSORED: With states reopening, enjoying a meal from a restaurant no longer just means curbside pickup.
And when you do spend on dining, you should use a credit card that will maximize your rewards and potentially even score special discounts. Thanks to temporary card bonuses and changes due to coronavirus, you may even be able to score a meal at your favorite restaurant for free. 
These are the best credit cards for dining out, taking out, and ordering in to maximize every meal purchase.
—
Editorial Disclaimer: Opinions expressed here are the author's alone, not those of any bank, credit card issuer, airlines or hotel chain, and have not been reviewed, approved or otherwise endorsed by any of these entities.
Source: Read Full Article