5 destinations where you can learn about Black History in America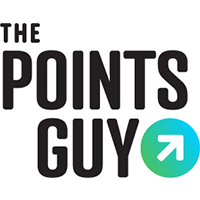 Load Error
Oftentimes when we are taught about Black History, it's either whitewashed or repeatedly uplifts prominent historical figures such as Rosa Parks, Thurgood Marshall, Ella Fitzgerald or Jackie Robinson. And while these trailblazing women and men have made legendary contributions to the way we live today, in every city throughout this nation we can find many more legendary trailblazers that shape Black culture, life and history. Plan your next trip to one of these locations to experience the contributions of Black women and men.
For more TPG news delivered each morning to your inbox, sign up for our daily newsletter.
New Orleans, Louisiana
How can we start a travel guide without including the crescent city of New Orleans, Louisiana? From the jazz music and creole cuisine, Black people have a rich tapestry in the bayou. (Speaking of music: Although not on this list, Nashville's National Museum of African American Music is worth a stop if you're passing through town.) There's no better place to start than the McKenna Museum of African Art. The museum houses a private collection of documents, artifacts and art that immerses viewers in Black excellence from the 18th century to the present day.
Next up, Le Musée de f.p.c. is a historic house museum, and happens to be one of the few attractions dedicated exclusively to preserving the material culture of and telling the story of free people of color. Also owned by the McKenna Family, Le Musée de f.p.c houses a collection of documents, paintings and decorative arts that simultaneously interprets and preserves the history and culture shared by so many free people of African descent in New Orleans and throughout the country.
Another historic landmark to add to your list is Congo Square, formerly known as Place de Negres. This area is known for being a gathering area of slaves on Sunday, who would take their day off to sell goods, sing and beat on Congo drums, hence the name.
Related: The first-timer's guide to New Orleans: Everything you need to eat, see and do
Who can come to New Orleans and not have the cuisine that inspires recipes around the world? Opening in 1941 as a sandwich shop, Dooky Chase quickly became so much more by becoming the meeting place for civil rights, music, entertainment and culture. Leah Chase, known as the Queen of Creole Cuisine, turned this former sandwich shop into one of the first African American fine dining restaurants in the United States. Additionally, by seeking to add the work of Black artists to the walls of their restaurant, Dooky Chase was the first art gallery for black artists in New Orleans.
Mobile, Alabama
Although some of the best Mardi Gras celebrations happen in New Orleans and other parts of the Gulf Coast, its origin can be documented in Mobile, Alabama, another city rich in Black culture and history.
Just a few miles from the downtown area is Africatown, formed by 32 West Africans who are the last known shipment of illegal slaves to the United States. This historic site is a part of Mobile's African American Heritage Trail.
While in Mobile, visit the National African American Archives & Multicultural Museum. This museum, which reopened under governmental leadership, formerly served as a public library. However, this former public library opened to serve the African American community during segregation when Blacks were unable to utilize "whites only" facilities.
Mobile, Alabama is also the birthplace and home of baseball legend Hank Aaron who passed away earlier this year. His childhood home which was moved to the Hank Aaron Stadium can be toured for free. In 2013, the Hank Aaron Childhood Home and Museum was voted the 8th Best Baseball Museum in the Country.
Greensboro, North Carolina
Established in 1891 and the number one HBCU in the United States, North Carolina Agricultural and Technical State College is located in Greensboro, North Carolina. This illustrious university has a long-standing history and significant role in civil rights for African Americans.
Related: 4 road trips you can take from Charlotte, North Carolina
One such role was documented in 1960 when Ezell Blair, Jr. (Jibreel Khazan), Franklin McCain, Joseph McNeil and David Richmond, four freshman students at A&T College, initiated the Lunch Counter Sit-In demonstrations on February 1, 1960. The sit-in occurred at Woolworth when the four sat down at a whites-only counter. They became known as The A&T Four, and their non-violent protest propelled a wave of similar sit-ins that ultimately played a key role in ending segregation in North Carolina and across the south. The site is now a historic landmark that gave birth to the International Civil Rights Center & Museum that refers to itself as an innovative social justice educational organization devoted to the understanding and advancement of civil and human rights at home and around the world.
In a wooded area, Guildford College is a path traveled by many seeking freedom, also known as the Greensboro Underground Railroad. Visitors are able to trail the path to the "Underground Railroad Tree" in a self-guided tour that provides a simulation of how fugitives navigated the area with the help of abolitionists, helping both free Blacks and enslaved ones to get to freedom.
Related: See the natural phenomenon in North Carolina you didn't know existed this fall
Los Angeles, California
When we speak about Black History, it's important to remember how multifaceted this history is, and it'll be remiss to leave out the heroic actions of Black people who shaped the progression of LGBT rights and freedoms.
One such heroine is Jewel Thais-Williams known as a nightclub pioneer who opened Jewel's Catch One bar in Los Ángeles, California in 1973. Her establishment was hailed as an "epicenter for gay Black life" serving as a safe space for gay blacks to let loose and be themselves at a time when police were arresting people for being homosexual. While the establishment has changed to fit the times, it is still open.
Related: The best times to visit Los Angeles
Opening in 1997, The African American Firefighter Museum pays homage to Black firefighters, including Sam Haskins who was listed as the first Los Angeles Fireman of African lineage when he was hired in 1892. With an array of documents, equipment, artifacts, photos and stories to tell, the AAFFM stands as the first and only free-standing African American Firefighter Museum in the country.
No trip is complete without a visit to the city's best cafe or diner. In Los Ángeles, that will lead you to Watts Coffee House, a venue that sought to revive the historic Watts Happening Coffee House. The former space was dedicated to exploring arts and activism in the years following the Watts Rebellion in 1965 when it was burned to the ground in response to the arrest of a Black man by white law enforcement. Located just across the street from the original location, this shop holds true to the art, legacy and stories of those that created Watts Happening Coffee House.
Related: From Santa Monica to Burbank: 15 Los Angeles hotels you can book on points
New York, New York
Starting as a small luncheonette with only six booths and fifteen stools in 1963, legendary restaurant Sylvia's in Harlem is known as the Queen of Soul Food. Garnering the attention of foodies, politicians, celebrities and tv shows alike, this establishment has been a staple in the Black community.
Famous African American poet and author Langston Hughes is one of the most iconic people credited for being a part of the Harlem Renaissance. His home, where he spent his last twenty years of life creating some of his most popular literary works, is a registered historic landmark in Harlem. While open to the public for tours and viewings, Hughes's residence is also home to the I, Too, Arts Collective, a non-profit organization committed to nurturing creativity within underrepresented communities.
Related: An introduction to New York City's neighborhoods
Opening its doors to Black people in 1934 with weekly talent shows, the famous Apollo Theater birthed the careers of some of the world's most famous entertainers such as Marvin Gaye, Lena Horne, and James Brown — quickly becoming the go-to place for live entertainment. Although in-person events and tours are halted due to COVID-19, the theater is offering virtual tours and its digital stage showcases unreleased footage from previous shows over the past 87 years.
Feature image by Cavan Images/Getty Images
SPONSORED: With states reopening, enjoying a meal from a restaurant no longer just means curbside pickup.
And when you do spend on dining, you should use a credit card that will maximize your rewards and potentially even score special discounts. Thanks to temporary card bonuses and changes due to coronavirus, you may even be able to score a meal at your favorite restaurant for free. 
These are the best credit cards for dining out, taking out, and ordering in to maximize every meal purchase.
—
Editorial Disclaimer: Opinions expressed here are the author's alone, not those of any bank, credit card issuer, airlines or hotel chain, and have not been reviewed, approved or otherwise endorsed by any of these entities.
Source: Read Full Article