7 reasons you should splurge for a suite on your next cruise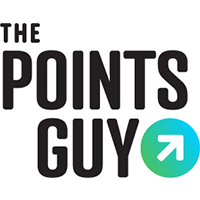 Anyone who has priced out a suite on a cruise ship knows they're not inexpensive.
As The Points Guy showed in a recent pricing comparison, you'll often pay at least 50% more for a suite on a cruise vessel than for a standard cabin. Sometimes the premium can be much higher.
At $11,000 a night, the top suite on luxury line Regent Seven Seas Cruises' new Seven Seas Splendor, for instance, is more than five times the cost of a standard cabin on the vessel.
For more cruise news, reviews and tips, sign up for TPG's new cruise newsletter
Still, it's not just high pricing that sets suites on cruise ships apart. Cruise ship suites also are typically a lot bigger than standard cabins on cruise vessels, have better locations and come with a long list of extra perks that you won't get with a regular cabin.
The perks often include lots of complimentary things for which you'd normally pay extra on a ship such as WiFi access and dinners in top shipboard restaurants.
Related: The best credit cards for booking cruises
Add it all up, and — for some cruisers, at least — a pricier suite on a cruise ship can turn out to be the very best value of any cabin on board.
Here, 7 things that you'll typically get with a cruise ship suite that might make you want to book one instead of a standard cabin.
Priority embarkation
The perks of staying in a suite start from the moment you arrive at your ship. Usually, you'll find a special check-in area for suite guests at the arrival terminal — one without the long lines that you'll sometimes find to check in for a regular cabin. Sometimes there's even a private lounge area for suite guests with drinks and snacks. But don't expect to wait there long. As a suite guest, you'll be among the first to board your ship once boarding begins. That means you'll be able to start your vacation earlier than almost anybody else on your cruise.
A bigger room
This one is a bit obvious, but just to be thorough, we'll say it anyway: Suites on cruise ships are bigger than regular cabins — sometimes far bigger. Regular cruise ship cabins are notoriously small — at least compared to hotel rooms on land. But some cruise ship suites can be downright massive, with multiple rooms including living rooms, dining rooms and extra bedrooms.
In other words, while you pay more for a suite, you get a lot more space for the money. At the higher end, there are cruise ship suites bigger than the average home in the United States, such as the eye-catching Regent Suite mentioned above. It measures more than 4,000 square feet and has its own sprawling living room and dining room area as well as two massive bedroom complexes.
Related: 6 reasons to book a balcony cabin on a cruise
Better room location
Cruise ship suites aren't just bigger than regular cabins. They're better-located, too. On many ships, you'll find some of the biggest suites at the very front or the very back of the vessel — the two places that offer the most stunning views. You'll also often find suites along the sides of ships at the equilibrium point — the spot near the middle of a ship that is the most stable in rough seas. If you're prone to seasickness, this is where you want to be.
Gallery: Inside the luxurious Swiss Alps resort where Asia's richest family reportedly stayed during the pandemic, a wellness retreat where suites cost up to $46,000 a night (INSIDER)
Related: The 5 best cabin locations on any cruise ship
Better room perks
Expect all sorts of upgrades to your room experience when staying in a cruise ship suite — from higher-thread-count sheets to upgraded toiletries. On Royal Caribbean ships, for instance, Royal Suite Class guests get upgraded bottles of L'Occitane shampoo, conditioner and lotions in bathrooms, added Mr. Coffee/Tea service and Royal Caribbean bathrobes for use during the voyage. Top suites on Viking ships have minibars stocked with complimentary drinks including hard liquors.
More pampered service
Often your suite will come with a private butler who is on call day and night. Some suites also come with access to a private concierge. These are people whose whole job is to take away all the little stressors that you might experience on vacation and pamper you at the highest level.
Related: How to plan a cruise with points and miles
Your butler, should your suite come with one, can do everything from unpack your suitcase to serve you private meals on your balcony. Your butler (or your concierge, if you have one) also can book you into the ship's top restaurants (where you'll likely have priority access, another common suite perk). She or he also can escort you to a private seating area for suite guests in the ship's theater (another perk of being in a suite at many lines).
Butlers and concierges also can get you tickets to onboard activities (again, with priority access) and will assist you in getting off the ship quickly when it arrives in a port — letting you make the most of your time during port calls.
Access to exclusive shipboard areas
On a growing number of megaships, suite guests have access to sprawling, private "ship-within-a-ship" luxury areas that offer a level of pampering not found across the rest of the vessels.
On more than half of Norwegian Cruise Line's ships, for instance, many of the top suites are part of an exclusive, keycard-accessed area called The Haven. Aimed at luxury travelers, The Haven complexes are located at the very top of the vessels and often come with private lounges, pools, sunning areas and even restaurants.
A number of MSC Cruises vessels offer a similar "ship-within-in-a-ship" area for suite guests called the MSC Yacht Club.
Some ships also have private concierge lounges that are open only to suite guests (some are open to passengers with top elite status, too).
Related: What it takes to get concierge lounge access on a cruise ship
Included freebies
Staying in a suite can bring you all sorts of "value-added" perks on ships that normally would come with an extra charge, from complimentary WiFi access to meals in extra-charge restaurants.
The suite experience at Princess Cruises, for instance, includes a free dinner on embarkation day at one of the ship's extra-charge restaurants. Passengers staying in Royal Caribbean's top Star Class suites get complimentary dining in extra-charge eateries through the entire cruise as well as complimentary gratuities and a complimentary Deluxe Beverage Package.
On Regent's Seven Seas Splendor, the top Regent Suite comes with a private masseuse on call for unlimited treatments during your voyage as well as a long list of other perks.
Other "freebies" that often come with suites include complimentary laundry service, thermal suite access in the spa, a bottle of Champagne at embarkation and canapes delivered every afternoon. If you're staying in a big enough suite, you might even get a dinner with the ship's captain.
In addition, many promotions that lines run will throw in complimentary gratuities, drinks packages, shore excursions and even onboard credits as an incentive to book a suite.
Planning a cruise? Start with these stories:
The 5 most desirable cabin locations on any cruise ship
The 8 worst cabin locations on any cruise ship
A quick guide to the most popular cruise lines
21 tips and tricks that will make your cruise go smoothly
15 ways cruisers waste money
12 best cruises for people who never want to grow up
What to pack for your first cruise
Featured image courtesy of Royal Caribbean
SPONSORED: With states reopening, enjoying a meal from a restaurant no longer just means curbside pickup.
And when you do spend on dining, you should use a credit card that will maximize your rewards and potentially even score special discounts. Thanks to temporary card bonuses and changes due to coronavirus, you may even be able to score a meal at your favorite restaurant for free. 
These are the best credit cards for dining out, taking out, and ordering in to maximize every meal purchase.
—
Editorial Disclaimer: Opinions expressed here are the author's alone, not those of any bank, credit card issuer, airlines or hotel chain, and have not been reviewed, approved or otherwise endorsed by any of these entities.
Source: Read Full Article