7 tips for planning a vacation to the Canary Islands on a budget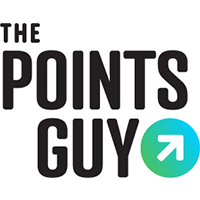 While the seven Canary Islands are fairly affordable destinations, you still have to spend some money to visit. Getting there can be expensive, and of course you'll have to pay for hotels, car rental, dining and activities. But there are ways to have a budget Canaries vacation that still feels five-star luxury.


© The Points Guy
Dunes in Maspalomas, Gran Canaria, Canary Islands, Spain. (Photo by donstock/Getty)


1. Use your Avios
Using your British Airways Avios is an easy way to get to the Canary Islands without overspending on airfare. BA flies to the islands of Lanzarote (ACE), Tenerife (TFS) and Gran Canaria (LPA) from various U.K. hubs. Expect to spend 8,500 Avios peak or 10,000 Avios off-peak for a Euro Traveller reward ticket and 17,000 Avios peak or 20,000 Avios off-peak for a Club Europe reward ticket.
2. Travel off-peak
As mentioned above, traveling off-peak is key for spending fewer Avios. Though for some destinations off-peak dates mean traveling during rainy or cold seasons, that's not the case here. The Canary Islands boast year-round sunshine and warm temperatures, so it's the perfect destination to fly to off-peak. If you need a winter getaway, keep in mind BA deems many dates in January, February and March as off-peak.
3. Fly low-cost
If you don't have a balance of Avios, don't stress. Airlines like Ryanair, EasyJet and Jet2 fly to many of the islands from a number of U.K. hubs (not just London), offering you more options than British Airways. For example, you can also fly to Fuerteventura (FUE) on the cheap and to the La Palma Airport (SPC) on the small island of La Palma (EasyJet operates this flight once a week from London Gatwick [LGW]). And depending on your dates, you can fly to the islands for as little as $68 one-way.
If you do fly low-cost though, remember that the flight is quite long, so come prepared with items like noise-canceling headphones and a neck pillow. It may be worth purchasing extras like an exit-row seat or priority boarding to make your journey a little more pleasant. And remember to carefully read our low-cost-carrier comparison guide before booking so you're aware of hidden costs, luggage requirements and other unpleasant surprises.
Read more: Everything you need to know about flying EasyJet
4. Stay in a home rental
Many Europeans own vacation homes in the Canary Islands that they only use a few times a year. The rest of the year, these vacation homes sit unoccupied, so many owners rent their properties out on platforms such as Airbnb at low prices. Expect to find home rentals to fit every budget, varying in size, price and style. Rentals can come in the form of villas or self-catering apartments within large complexes with amenities like shared pools and gyms. These places typically start as low as $68 a night, whereas hotels often start around $137 per night.
Gallery: Places You Can Escape To During Quarantine — If You're Rich (GOBankingRates)
Besides being more affordable in general, staying in apartments helps you save money on dining out and having to check baggage, as many have laundry facilities. And, if you're traveling in a family or large group, a home rental can be both the cheapest and most fun way you can all stay together.
5. Use hotel points
The Canary Islands aren't overflowing with points hotels, but there are a few scattered throughout the larger islands. One of the best is the sprawling Ritz-Carlton Abama in Tenerife, which starts at about $273 or 40,000 Marriott points per night, featuring beautiful pools and a hidden beach.
Also located in Tenerife, the Sheraton La Caleta is about $205 per night or 30,000 Marriott points. The island of Gran Canaria has two AC Hotel properties, both of which start at 12,500 Marriott points per night or about $109 per night. There are also a few Radisson Blu hotels on Gran Canaria, too.
6. Dine and stay off the beaten track
While the larger resort areas of Playa del Inglés in Gran Canaria or Playa de las Américas in Tenerife are full of fellow travelers, it pays to get out of the resort areas and visit more traditional Spanish restaurants and local haunts — your wallet will thank you. Likewise, some of the smaller islands like La Gomera or El Hierro have a completely different feel than the larger, more visited islands. These are excellent spots to visit if you'd like to escape that all-inclusive vibe and experience a more culturally immersive holiday in the Canaries.
Spending time in the capitals of each island, like Las Palmas (Gran Canaria) or Santa Cruz (Tenerife), is an excellent way to absorb more of the local culture and local prices while still enjoying the warm sunshine. Likewise, getting out into many of the natural parks takes you away from the over-touristy areas and is also a relaxing way to enjoy nature without overspending.
7. Rent a bike
Instead of driving, rent a bike. It's great exercise and much cheaper than renting a car. Obviously, this works better in certain places than others. For example, if you really want to explore Tenerife, visiting spots like the Mount Teide volcano and the cliffs at Los Gigantes, car rental is a must.
But if you plan to stay on the quieter island of Fuerteventura, many of the attractions in and around the Corralejo area are easily accessible by bike. The Maspalomas/Meloneras region of Gran Canaria is also a great place to cycle.
Bottom line
Though certain aspects of The Canaries can be cheap, such as food and drink, other aspects are quite pricey — such as getting there. After all, it's quite a bit further away than, say, the Spanish mainland. However, with these handy hacks, you can still have a premium experience while there without breaking the bank.
Feature image by Maya Karkalicheva/Getty.
SPONSORED: With states reopening, enjoying a meal from a restaurant no longer just means curbside pickup.
And when you do spend on dining, you should use a credit card that will maximize your rewards and potentially even score special discounts. Thanks to temporary card bonuses and changes due to coronavirus, you may even be able to score a meal at your favorite restaurant for free. 
These are the best credit cards for dining out, taking out, and ordering in to maximize every meal purchase.
—
Editorial Disclaimer: Opinions expressed here are the author's alone, not those of any bank, credit card issuer, airlines or hotel chain, and have not been reviewed, approved or otherwise endorsed by any of these entities.
Source: Read Full Article