8 Best U.S. Cities for a Workcation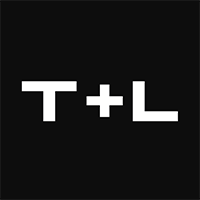 Editor's Note: Those who choose to travel are strongly encouraged to check local government restrictions, rules, and safety measures related to COVID-19 and take personal comfort levels and health conditions into consideration before departure.
The era of cubicles and water-cooler chitchat feels like a world away. These days, many people are clocking in from home and wearing PJs well into the afternoon. Staying home is a luxury in itself, but as anyone who has worked remotely before knows, the best thing about working from home is that you don't have to work from home. As long as the Wi-Fi is reliable and your computer is charged, you can work from a hotel room, Airbnb, or pool cabana. It's the marriage of two things that always seem to be at odds with one another: work and vacation. 
These days, workcations are not only doable, they're enjoyable. Hotels are offering workcation packages, long-term rentals are being outfitted with desks, and destinations are making it easy for remote workers to experience life in their world (looking at you, Hawaii). 
However, there are some cities that are just a little more welcoming for workcationers than others. They have plenty of amenities and speedy internet (as you'd expect), but they also provide easy access to things we look for in a vacation: white-sand beaches, skiing, amazing food, and a relaxing escape.
Seattle, Washington
Seattle is the sort of place you can wander around for hours — after you've finished your work, of course. Cruise down the eight-and-a-half-mile Seattle Waterfront Pathway and enjoy the views of Elliot Bay, or check out one of the city's outdoor art installations — A Sound Garden and The Black Sun are two to shoot for. And of course, no trip to Seattle is complete without a stop at Pike Place Market, which is just a five-minute walk from the wonderfully central Fairmont Olympic Hotel.
On the weekend, make the drive to Mount Rainier National Park or Olympic National Park — both are under three hours by car.
Phoenix, Arizona
It doesn't matter when you visit Phoenix, the city is always welcoming and warm (literally). And that goes for workcationers, too. Book a stay at the uber-hip Found:Re Phoenix Hotel and enjoy easy access to downtown Phoenix and the Japanese Friendship Garden, or or try out Hyatt's "Work From Hyatt" package at the Hyatt Regency Scottsdale and Royal Palms Resort & Spa, where you'll find private work areas and speedy internet. 
When you're ready to explore, check out the urban hiking on Camelback Mountain, McDowell Mountain Regional Park, or South Mountain Park & Preserve. You can cruise around on the city's bike share or plan a day trip to Saguaro National Park, home of giant saguaro cactus and ancient petroglyphs.
Aspen, Colorado
Gallery: The Best Spring Break Destinations in the U.S. (Travel + Leisure)
These $19k SUVs Will Make You Trade in Your Car


Ad
Microsoft

The Highest Paying Cash Back Card Has Hit The Market


Ad
Microsoft
Hilton Head, South Carolina
Destin, Florida
On Florida's Emerald Coast, Destin (along with Fort Walton Beach and Okaloosa Island) offers sandy beaches, warm water, boating, fishing, snorkeling, and plenty of water sports like kayaking, stand-up paddle boarding, parasailing, and more. There's also a zip line, rock-climbing wall, and boat tours. From RV campsites to bed and breakfasts, hotels, resorts, and vacation rentals, visitors to the Emerald Coast have lodging options to meet their needs.
Cannon Beach, Oregon
Early spring weather is in the chilly mid-50s, but it's still a fun time to be at the beach exploring tide pools, watching puffins and other sea birds, or just watching the waves. It's a dog-friendly beach, and leashes are not required, so your pet can enjoy playing in the sand or joining you for a hike. Luxurious oceanfront lodging is available, and there's also a great selection of hotels, vacation home rentals, and campsites. In town, there are shops, restaurants, wine tastings, spas, and theaters. The atmosphere is casual, and the scenery makes it a great spot for families, couples, and groups.
Park City, Utah
Since not everyone is looking for a beach vacation, we call your attention to Park City, with its quaint downtown, restaurants, bars, and historic silver mining town vibe. Late season snow sports should still be happening at Park City Mountain and Deer Valley. Hiking, mountain biking, and strolling along Main Street are perfect end of season activities, too. Families with kids will be happy to know there's bowling, ice skating, zip lining, tubing, and more. It's easy to line up a place to stay, whether you're looking for a hotel, motel, campsite, rental condo or home, or bed and breakfast.
South Padre Island, Texas
This barrier island resort town off the southern coast of Texas is popular among college students and families alike because of its weather, water sports, and nature. Paddle boards, kayaks, jet skis, and kite boards are available for rent, and kids can learn about sea turtles or even improve their sandcastle building skills. A range of lodging options including hotels, motels, rental homes, and even campgrounds meets visitors' budget needs.
Palm Springs, California
Warm weather arrives early in the southern California desert, making Palm Springs and the nearby desert cities an attractive destination for both families and college spring breakers. For most kids, a hotel or motel with a pool is a favorite attraction, but a visit to the Living Desert Zoo and Gardens or a ride to the top of Mt. San Jacinto in the Palm Springs Aerial Tram would be fun for all. From fast food to upscale dining, from luxury resorts to motels, from movie theaters to art museums, and from hiking to shopping, there are options to satisfy everyone.
Hilton Head Island, South Carolina
Twelve miles of Atlantic Ocean beaches and water sports that include fishing, boating, parasailing, kayaking, jet-skiing, and sailing are a good start to keeping your group happy. On land, there's biking, golf, horseback riding, and enjoying nature. Families who take their furry friends along will be glad to hear that until Memorial Day weekend, pets are welcome on beaches as long as they're on a leash. Restaurants, pubs, bars, and cafes ensure that hungry visitors find just what they want. Accommodations range from hotels, inns, motels, and resorts to home rentals, perfect for families or groups of friends, and all are listed on the Hilton Head site. If there's time, a side trip to Savannah or Beaufort would be a nice change of scenery.
Atlanta, Georgia
Pleasant spring weather would be enough to attract visitors to this southern city, but there's so much to do that no one will even notice that there's not a beach nearby. The Georgia Aquarium is the largest in the United States and features sharks, dolphins, sea lions, seabirds, and more. The World of Coca Cola offers unique experiences in the city of the company's headquarters. The Chick-Fil-A College Football Hall of Fame will delight fans, and there's a Legoland Discovery Center for family fun.
New Orleans, Louisiana
The Big Easy is known as a party destination, but families on spring break should keep New Orleans in their destination plans, too. The historic city boasts an aquarium, zoo, Audubon Butterfly Garden & Insectarium, and several museums. The National World War II Museum, Old U.S. Mint, Louisiana Children's Museum, and others will both entertain and educate. Find a place to stay in the middle of the action or on the sidelines with help from this guide.
Wrightsville Beach, North Carolina
One of America's best beach towns, Wrightsville Beach offers water sports, restaurants, shopping, and local history. Stay oceanfront or near the harbor in the ideal place for your family or group of friends. Surfing, kayaking, and stand up paddle boarding are popular, and scuba divers seek out the area's sunken ships, reefs, and sea life habitats. Even if it's not swimming weather just yet, you can still enjoy being near the water on a cruise or fishing boat. Visitors can learn more about the area and imagine what it was like in the past in local museums.
Phoenix, Arizona
The desert will see temperatures in the high 70s and even low 80s during spring break time, making it perfect to be outdoors in "The Valley of the Sun," a well-deserved nickname for the Greater Phoenix area that also includes Scottsdale, Mesa, Tempe, and Chandler. Lounge in the sun by a pool, tackle one of many stunning hiking trails, go fishing or boating in one of the area's lakes, take a kayak or stand up paddle board on the Salt River, or take a jeep tour through rugged terrain. Stay anywhere from five-star resorts to motels, campgrounds, dude ranches, or RV parks — a place for every group and budget.
We're betting that a trip to Aspen has always been on your bucket list, so if not now, when? You can kick it at The St. Regis Aspen Resort in downtown Aspen (blocks from Aspen Mountain) or escape the hubbub in the neighboring village of Snowmass (less than 20 minutes from Aspen by car). Snowmass is home to the largest ski resort in the area — Aspen Snowmass Ski Resort — and has endless ski-in, ski-out accommodations and easy access to the outdoors. 
When you're not skiing (or working), book a day at the 7,000-square-foot Spa at Viceroy Snowmass or take a hot air balloon ride to get a bird's eye look at the surrounding mountains (we promise, your jaw will drop). 
Honolulu, Hawaii
Honolulu is a beautiful, multicultural city that just so happens to sit right on the beach. If that wasn't reason enough to make Honolulu your workcation destination, the state's "Movers & Shakas" program might. You can help Hawaii build a resilient economy and get involved in local nonprofits in exchange for roundtrip flights to Honolulu — and of course, endless beach access.
Rooms at The Ritz-Carlton Residences, Waikiki Beach have full kitchens, a work space, and washer and dryer, making extended stays a million times more comfortable. Just down the beach, the 'Alohilani Resort, Waikiki Beach and Outrigger Waikiki Beach, both offer spacious rooms and suites with ocean views. When you're ready to explore (beyond your luxe accommodations and the beach), the Wiliwilinui Hiking Trail and Honolulu Museum of Art are nearby.
Jackson, Wyoming
Jackson may be small, but because it's a resort town, it has plenty of big-city amenities. You can book a room at The Lodge at Jackson Hole (just don't get too used to their daily breakfast service) or settle into a spacious two- or four-bedroom suite at the Caldera House, which is perfectly situated in Jackson Hole Mountain Resort. 
When you're not working, there's plenty to see and do. You can ski one of the area's three world-renowned ski resorts, check out the National Elk Refuge (home to one of the largest elk herds), or plan a day trip to Grand Teton National Park. Foodies will want to grab a slice from Pinky G's Pizzeria (made famous by Diners, Drive-Ins and Dives) or grab dinner at the new (and delicious) Coelette. When the weekend rolls around, the two-and-a-half-hour journey to Yellowstone National Park is well worth the drive.
Sonoma, California
If a work day followed by a glass of pinot noir and a leisurely walk through a colonial-era plaza sounds appealing, a workcation to Sonoma might be in the cards. Stay at the Sonoma Bungalows in downtown Sonoma, each with their own gourmet kitchen and open living spaces that are perfect for working (or schooling) from home. Just outside town is the Fairmont Sonoma Mission Inn & Spa, a luxury, laid-back property with a "School & Pool" package that includes live outdoor music performances, a special kid-approved menu, and plenty of time in the resort's geothermal pool. When work and school has let out for the day, there's plenty to do. Head to the Jack London State Historic Park or the Safari West wildlife preserve. Those looking to find the next great wine should head to Walt Wines (known for their pinot noir) or the stunning Ledson Winery & Vineyards.
New Orleans, Louisiana
There's more to New Orleans than Mardi Gras and jazz; it's a city with a rich history, excellent food, and plenty of things to do and see in a surprisingly small radius. Workcationers won't be disappointed with a stay at the Residence Inn New Orleans French Quarter, where you'll be treated to a full in-suite kitchen, separate living and sleeping areas, and a hot daily breakfast. Or, you can settle into your 1-, 2-, or 3-bedroom suite at the four-star Alfred at Factors Row hotel and clock in from their rooftop terrace. 
After a day "at the office" explore the historic French Quarter on foot, book a swamp tour, or grab a po' boy and a frozen Irish coffee from Killer Poboys.
Miami Beach, Florida
For a beachy escape on the mainland, Florida is hard to top — and when you're looking for a beach-filled workcation, Miami Beach is where you'll want to be. You can stay in the heart of the island city at the Fontainebleau Miami Beach, which is offering special extended-stay pricing and resort credits to make that workcation feel just a little more luxe. For families taking both work and school on the road, the Shelborne South Beach's "Family Fun & Getting School Work Done" package includes access to a classroom-style remote learning room and high-speed Wi-Fi.
When the work (or school) day has come to an end, there's more to do than sit on the beach. Check out The Bass' outdoor art installations or grab a bite at Pubbelly Sushi. If you need a full-day escape, head to Everglades National Park (just one hour from Miami Beach) and look for alligators and turtles on the Anhinga Trail or climb the 65-foot observation tower at Shark Valley for a stunning view over the everglades.
Source: Read Full Article