A former Disney Imagineer revealed that John Travolta almost starred in its classic theme-park attraction Soarin'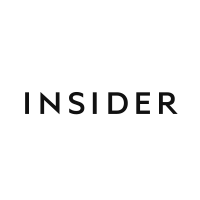 Former Disney Imagineer Jim Clark revealed via Twitter on Saturday that John Travolta almost played chief flight attendant Patrick in the Soarin' pre-show safety video.
Clark said actor Patrick Warburton was chosen to host the video after Travolta faced scheduling conflicts.
The Imagineers specifically chose Warburton because they were impressed with his voice work as Kronk in "The Emperor's New Groove." 
The former Imagineer also added that the video was extended specifically for Warburton.
Visit Insider's homepage for more stories.
Before riding Soarin' – a flight simulator at Disney's California and Florida theme parks – parkgoers must first watch a safety video from "the chief flight attendant" Patrick, played by actor Patrick Warburton.
The pre-show recording is beloved among Disney fans and has arguably become as iconic as the ride itself.
But according to former Disney Imagineer Jim Clark, the video almost looked a lot different when it was shot just weeks before Disney's California Adventure theme park opened in 2001.
"Two months before DCA opened, we still hadn't shot the pre-show," Clark said via Twitter on Saturday. "John Travolta was interested, but his movie's schedule was making it difficult, plus he had this little beard. Our little team was invited to a screening of 'Emperor's New Groove,' and we were all laughing at Kronk."
When a Disney fan asked Clark if it was really Travolta's "little beard" that stopped him from getting the role, the former Imagineer replied that his facial hair was just "one more reason" why some employees preferred Warburton for the video.
"It was mostly a scheduling issue," Clark wrote. "The little beard was just one more reason to lessen enthusiasm for the idea. Some of us lower-level folk were more excited about Patrick Warburton."
That being said, Travolta still made his mark on the Disney theme-park character. According to Clark, the chief flight attendant was even named Sandy – seemingly a nod to "Grease" – for a short time.
Gallery: 11 surprising things you didn't know about 'Love Actually' (INSIDER)
11 surprising things you didn't know about 'Love Actually'
"Love Actually" is a popular holiday rom-com that was released in 2003. 
The lake where Colin Firth's character loses his script is actually very shallow and less than 12 inches deep. 
Keira Knightley and Thomas Brodie-Sangster were both teenagers when they filmed the movie, even though one played an adult and one played a child. 
The surprise wedding singers in the film were inspired by the Muppets at Jim Henson's funeral.
Visit Insider's homepage for more stories.
"Love Actually" debuted over 15 years ago and no holiday season has been the same since.
With a cast jam-packed full of stars like Liam Neeson, Hugh Grant, Colin Firth, Alan Rickman, Emma Thompson, Martin Freeman, Andrew Lincoln, and Keira Knightley, it's no surprise that the film became an instant classic.
And although you might've seen in dozens of times, read on for 11 things you probably didn't know about "Love Actually."
There's a sequel that shows what some characters are up to now.
"Love Actually" has a sequel that's 10 minutes long and only includes a handful of the original characters.
Created for Red Nose Day, the film was produced for charity in 2017 and it reveals what some of your favorite characters have been up to over the years.
And, according to Digital Spy, the UK and US each got slightly different versions of the sequel. 
"Love Actually" was one of Martin Freeman's first movies.
Before he was Bilbo Baggins and the famed Dr. John Watson, Martin Freeman played a porn stand-in named John in "Love Actually."
Technically, this film was his third feature-length project since launching his career in 1997.
Colin Firth filmed his parts first, even though he wasn't sure if the movie could work.
According to a Phase 9 interview with Colin Firth, the actor was first to film his parts and even though he thought the script was fantastic, he was worried about director Richard Curtis pulling it off, especially because he was the writer as well. 
Of course, he was proven wrong, as the film has gone on to make nearly $250 million worldwide, according to BoxOfficeMojo.
Olivia Olson, who played Joanna, is now primarily a voice actor.
Olivia Olson played Joanna, Sam's crush in the film, but she has since moved on to voiceover acting.
She's voiced a plethora of characters including Marceline the Vampire Queen on "Adventure Time," Bliss on "The Powerpuff Girls," and Vanessa Doofenshmirtz on "Phineas and Ferb."
Emma Thompson channeled one of her real-life heartbreaks in the film.
Emma Thompson said she used her own heartbreak as fuel while filming the scene where her character uncovers her husband's affair.
Thompson had also dealt with infidelity in her marriage to Kenneth Branagh and said in a 2018 interview with The Telegraph that she channeled those same emotions into the iconic scene — which is perhaps why the pain felt so tangible to some viewers.
The surprise wedding singers in the film were inspired by the Muppets at Jim Henson's funeral.
Curtis said his inspiration for the surprise wedding singers in the film came from Jim Henson's funeral, where puppeteers who had worked with Henson brought Muppets to the ceremony and surprised guests by performing a song dedicated to the deceased creator.
"So what happened was there was this huge audience of people and then all of a sudden there was this audience full of Muppets singing together," Curtis told Montclair Film in 2016. "So that's where I got this idea of everyone bringing their instruments and playing."
Much of the airport B-roll footage was secretly filmed by crew members.
Curtis also told Montclair Film that the crew hid and filmed people at the airport in order to get some authentic and candid B-roll footage.
When they recorded something they liked, they got permission to use the clips from the people in them. 
The lake in the film was actually only 11 inches deep.
Curtis also told Montclair Film that the lake in which Jamie (Colin Firth) and Jamie's girlfriend (Sienna Lúcia Moniz) famously splash in was actually very shallow, about 11 inches deep.
"No one inspected the depth of the lake, so you see them sort of lying around pretending to be swimming," the director shared, explaining that Firth and Moniz had to kneel down and pretend to flounder for Jamie's lost script.
Keira Knightley and Thomas Brodie-Sangster were both teenagers when they filmed the movie.
Although her character Juliet was playing an adult who was getting married and settling down in the film, Keira Knightley was 18 years old when she filmed "Love Actually." 
Interestingly enough, costar Thomas Brodie-Sangster, who played a schoolboy much younger than Juliet, was 13 when the movie was filmed — just five years younger than Knightley. 
Brodie-Sangster learned to play drums for the role.
Brodie-Sangster had to learn to play the drums for his role because his character learns how to play to impress his crush.
Thankfully for Brodie-Sangster, his dad is a drummer and he taught him how to master the drum set.
Hugh Grant messed with Billy Bob Thornton on set.
Playing the Prime Minister and President of the US respectively, Grant reportedly messed with Thornton on set.
Thornton previously told The New York Times about his fear of antique furniture and,  according to the New Zealand Herald, Grant would often go out of his way to point out antiques to Thornton while on the set of the movie.
Read More:
13 surprising things you probably didn't know about 'Elf'
15 of the best and 15 of the worst holiday movies of all time
10 Christmas traditions in the UK that confuse Americans
"Technically, Patrick Warburton is in the role of the flight attendant, who for a brief moment was named 'Sandy,'" the former Imagineer wrote on Twitter. "The flight attendant was originally just going to give a very simple safety spiel, but the role was expanded a bit after Warburton was cast."
When asked by another Disney fan if Warburton also voiced a droid in the Hollywood Studios ride Star Tours, Clark replied that he couldn't say for sure, but that he also assumed Warburton's voice can be heard coming from the "Star Wars" character.
Representatives for Warburton did not immediately respond to Insider's request for clarification.
"I don't know actually, but I know the droid you are talking about," he said. "I always assumed that was him, but couldn't say for sure. I was not on that project."
Despite the initial casting conflicts, many Disney fans would agree that they worked out for the best.
Travolta went on to voice the dog Bolt in Disney's 2008 film, and Warburton, who is also known for voicing Yzma's henchman Kronk in "The Emperor's New Groove," famously donned a black suit, striped tie, and delivered quotable lines like: "Have a nice flight."
Fan-filmed recordings of Warburton's pre-show video can be found on YouTube.
Read more:
26 Disney theme-park dishes you can make at home
Disney World has reportedly stopped spacing out parkgoers on some of its most popular rides
Disney World will no longer add digital face coverings to maskless parkgoers in ride photos
Disney World fans are worried that Animal Kingdom's broken yeti will never get fixed after a famous Imagineer announced he's retiring
Source: Read Full Article