All the U.S. Airlines Offering COVID-19 Testing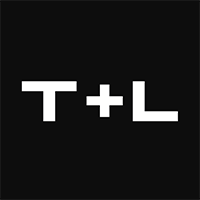 Traveling these days comes with a whole checklist of requirements: masks, disinfectant, and — increasingly — proof of a negative COVID-19 test.
In an effort to make traveling easier, several U.S. airlines have set up testing programs to facilitate state travel restrictions and comply with international rules that require proof of a negative test to enter. From at-home saliva tests to COVID-19-free transatlantic flights, drive-thru testing, and setting up testing centers inside airports, airlines throughout the country have turned to innovative solutions to get travel back up in the air.
Related: Airports That Offer COVID-19 Testing On-site for Travelers
"With many states requiring a negative COVID test before or upon arrival, testing provided by the airlines will be extremely helpful as people begin traveling again," Liana Corwin, a consumer travel expert at booking app Hopper, told Travel + Leisure, adding  at-home and pre-flight testing "will open up new destinations for U.S travelers to consider when making future travel plans."
Whether passengers are flying to Hawaii, New York, the British Virgin Islands, or many places in between, arriving with a negative test has become a common prerequisite. Below is a guide to U.S. carriers that offer testing to passengers to make planning your next trip a little simpler.
Alaska Airlines
Alaska Airlines offers COVID-19 testing for passengers flying to destinations that require it, including to Hawaii. The airline has two main testing options: in-person on the West Coast with Carbon Health, with costs varying from $135 to $170; and an at-home Costco test kit for $139.99.
The carrier's in-person options include testing sites inside Portland International Airport as well as San Diego International Airport.
American Airlines
American Airlines currently offers preflight COVID-19 testing for passengers heading to certain Caribbean islands and London, as well as at-home testing for customers traveling to any U.S. city, state, or territory with COVID-19 travel restrictions in place.
For travelers heading to a Caribbean getaway like Grenada, St. Lucia, and Jamaica, as well as U.S. destinations with travel restrictions like Massachusetts and Chicago, the airline has partnered with LetsGetChecked to provide passengers with the option of a home test. The tests cost $129 and have an average turnaround time of 48 hours.
In addition, American Airlines partnered with British Airways to offer a pre-flight testing protocol for passengers on certain flights from Dallas/Fort Worth International Airport, New York's John F. Kennedy International Airport, and Los Angeles International Airport to London Heathrow.
Participating customers are contacted to volunteer for the program and take three tests: an at-home RT-PCR test 72 hours before departure from the U.S. under the supervision of a virtual doctor's visit; a test upon landing in London; and then a third, at-home saliva test three days after arriving.
Video: Chicago Opening COVID-19 Test Sites at O'Hare and Midway Airports Ahead of Holiday Travel (Travel + Leisure)
At Elf School, You Can Eat Pancakes and Learn About Iceland's 'Hidden People'

Travel + Leisure


8 Beautiful Puzzles to Keep You Entertained This Winter

Travel + Leisure


Disney Is No Longer Digitally Adding Face Masks to Guests on Ride Photos — Here's Why They

Travel + Leisure


This Map Shows Every State's Favorite Holiday Treat

Travel + Leisure


Where U.S. Citizens Can Travel Without a Visa

Travel + Leisure


Utah's Ski Resorts Have Finally Reopened — Here's Where to Stay, Eat, and Shred Safely

Travel + Leisure


Idina Menzel Is Hosting a Live Holiday Singalong on Airbnb to Help Spread Some Cheer

Travel + Leisure


'Goofy' Dad Goes Viral on TikTok After Buying a Pair of Delta Seats and Recreating the Flight Experience at Home

Travel + Leisure


The Best Time to Visit Yosemite National Park

Travel + Leisure


The Best Breathable Face Masks for Working Out

Travel + Leisure


Viking Cruises' New Safety Protocols Include Daily COVID-19 Testing, New Filtration System

Travel + Leisure


Hot Chocolate Bombs Are the Internet's Latest Viral Dessert Trend — Here's Where to Order

Travel + Leisure


Expedia Is Celebrating the End of 2020 With 2-Week Getaways for $20.20 — But Reservations

Travel + Leisure


Baublebar's Collaboration With Disney Is Here — Just in Time for the Holidays

Travel + Leisure


United Pledges to Cut Greenhouse Gases 100% by 2050

Travel + Leisure


4 Boutique Trailer Hotels for Your Next Socially Distant Getaway

Travel + Leisure


At Elf School, You Can Eat Pancakes and Learn About Iceland's 'Hidden People'
There are several types of elves, according to Icelandic lore.


Travel + Leisure



8 Beautiful Puzzles to Keep You Entertained This Winter
They're also great last-minute gifts.


Travel + Leisure



Disney Is No Longer Digitally Adding Face Masks to Guests on Ride Photos — Here's Why They
The initial rule ended up impacting guests of a different party who were wearing their masks.


Travel + Leisure

Delta Air Lines
Delta has two pre-flight testing pilot programs for flights from Atlanta's Hartsfield-Jackson Atlanta International Airport to Amsterdam and Rome. The multi-test program allows travelers to the European cities to skip quarantine upon arrival, but only applies to passengers traveling for essential reasons like work or school.
Customers heading to Italy have to take a COVID-19 PCR test within 72 hours of their departure, take a rapid test before boarding at the airport, and take a second rapid test upon arrival at the airport in Italy.
Passengers heading to Amsterdam have to take a COVID-19 PCR test five days before their planned arrival in the city, take a rapid test before boarding in the U.S., and then take a second PCR test upon arrival in the Netherlands.
Hawaiian Airlines
Hawaiian Airlines facilitates testing for passengers who are headed to Hawaii. The carrier organizes testing sites by city so travelers can search based on where they are coming from, offering everything from at-home saliva tests with Vault for $119 to drive-thru testing sites in cities like Las Vegas, Los Angeles, and San Fransisco for $90.
And to help passengers pay for their tests, Hawaiian Airlines allows HawaiianMiles loyalty program members to swap 14,000 frequent flyer miles for a mail-in test kit from Vault Health.
JetBlue
JetBlue partnered with Vault Health to offer passengers at-home COVID-19 saliva testing with results in 48 to 72 hours. Tests cost $119.
In addition, JetBlue partnered with the Caribbean paradise of Aruba, making the process of traveling there even more seamless. Travelers heading to Aruba also have access to Vault's at-home rapid saliva test.
Spirit Airlines
Spirit Airlines partnered with Fort Lauderdale-Hollywood International Airport and Nomi Health to open up a COVID-19 testing center at the Florida airport. Passengers do not need to be flying with Spirit Airlines to get tested there, but simply need to show proof of travel plans on any airline. The testing site offers rapid antigen tests for $74, and PCR tests for $106.
United Airlines
United Airlines offers pre-flight COVID-19 testing for passengers heading to several destinations, including in the Caribbean and London.
Travelers flying from Houston's George Bush Intercontinental Airport to several destinations in Central and South America, as well as in the Caribbean can take an at-home COVID-19 PCR test with ADL Health. The tests cost $119.
Additionally, passengers flying on select flights from Newark to London will undergo a rapid molecular COVID-19 test prior to boarding. The test is completed at the airport and is free.
And travelers heading from San Francisco to Hawaii have two options: a day-of-travel test in the airport at the Dignity Health-GoHealth Urgent Care for $250, or a drive-thru test 72 hours before traveling for $105.
Alison Fox is a contributing writer for Travel + Leisure. When she's not in New York City, she likes to spend her time at the beach or exploring new destinations and hopes to visit every country in the world. Follow her adventures on Instagram.
Source: Read Full Article